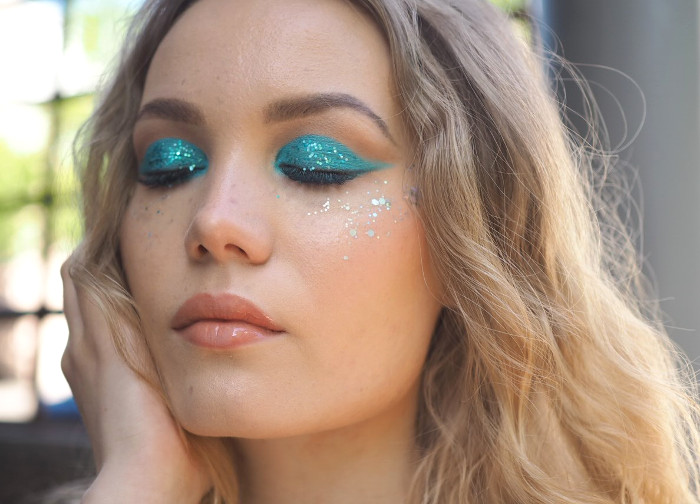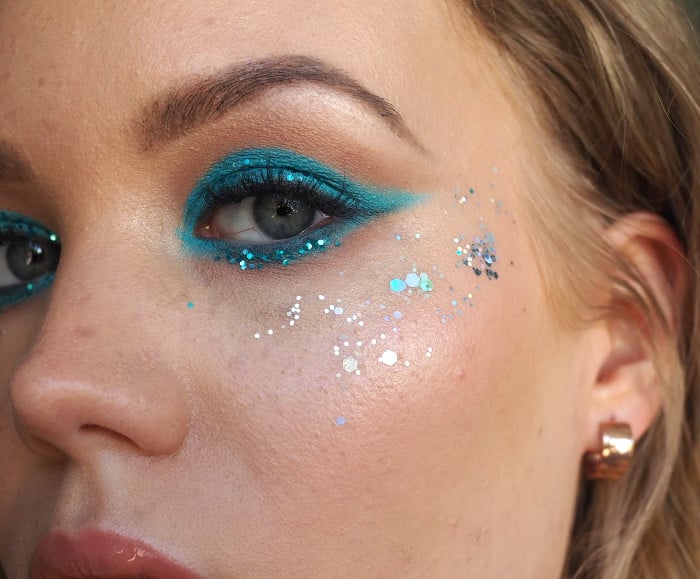 Do you remember last year's blogger's makeup challenge? This year we have something similar going on, but still different. This year Sanna organized this collab – so huge thanks to her.
The beauty bloggers' makeup challenge this year was about summer and summer words. The idea was to create a makeup look around a word. My group has seven bloggers altogether and we each came up with a word, that has something to do with summer. Then those words were shared.
My word was sea breeze. I immediately thought of the beach and water. I decided to make my makeup beach-inspired and I was very happy with the look. Actually last year I felt, that my makeup was a bit boring, so I wanted to make this makeup everything, but boring. Do you think I succeeded?
I made the base of my foundation quite full-coverage, yet glowy. I skipped powder. I finished the look with some faux freckles and some glitter. Full product list is below.
It was so relaxing to play with makeup. I feel like I haven't done that in ages. I need to do this more often!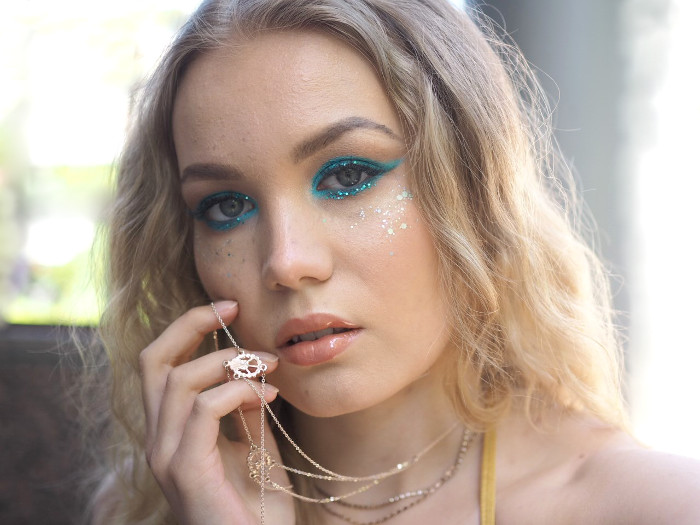 Check out the other bloggers' makeup looks inspired by a summer word:
Charming Nails
Kidult
Maria Glow
Elämää Smykkinä
Anni Jää
Strokes of Color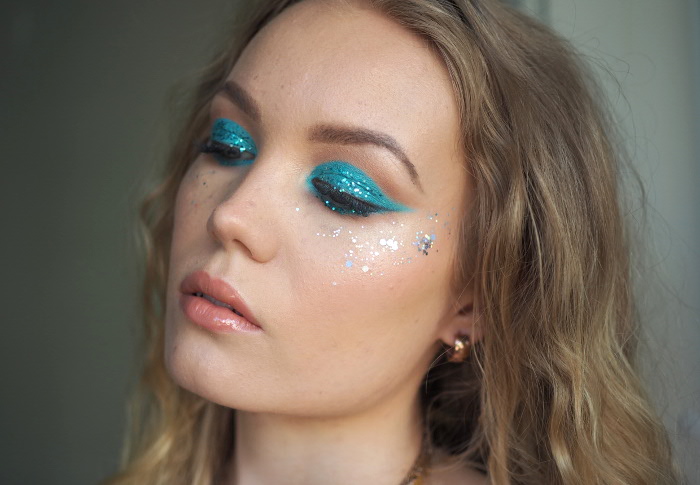 The go-to palette & glitters were gifted for this collaboration.
PRODUCTS
Giorgio Armani UV Master Primer
Giorgio Armani Luminous Silk Foundation
Catrice Liquid Camouflage Concealers, 110 & 015
Urban Decay Primer Potion
NYX Glitter Primer
IsaDora Perfect Contour Kajal, Tropical Blue
NYX The go-to Palette, Bon Voyage
NYX Beauty School Dropout Freshman palette
Isadora Sculpting Brow Pen, Medium Brown
Zuii Organic Lipstick, Sheer Peach
Clarins Instant Light Lip Comfort Oil, Honey
Glitternisti glitters