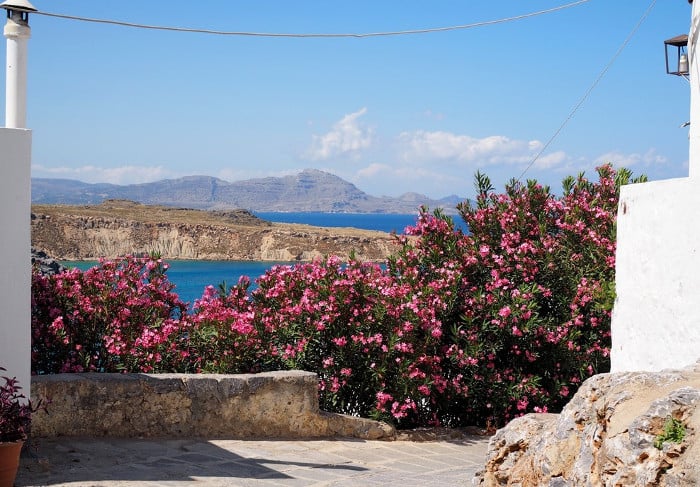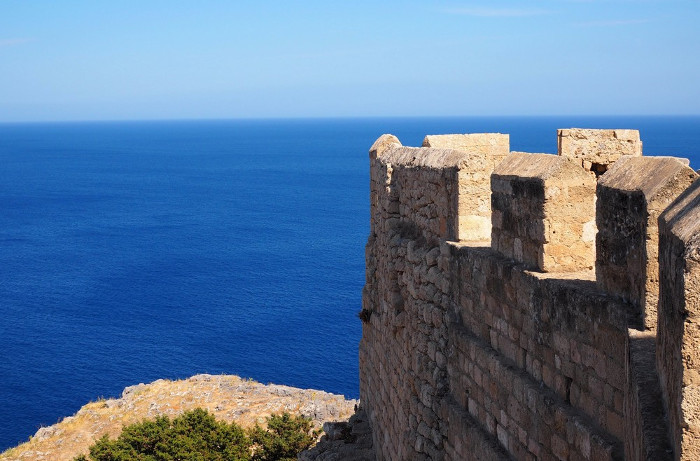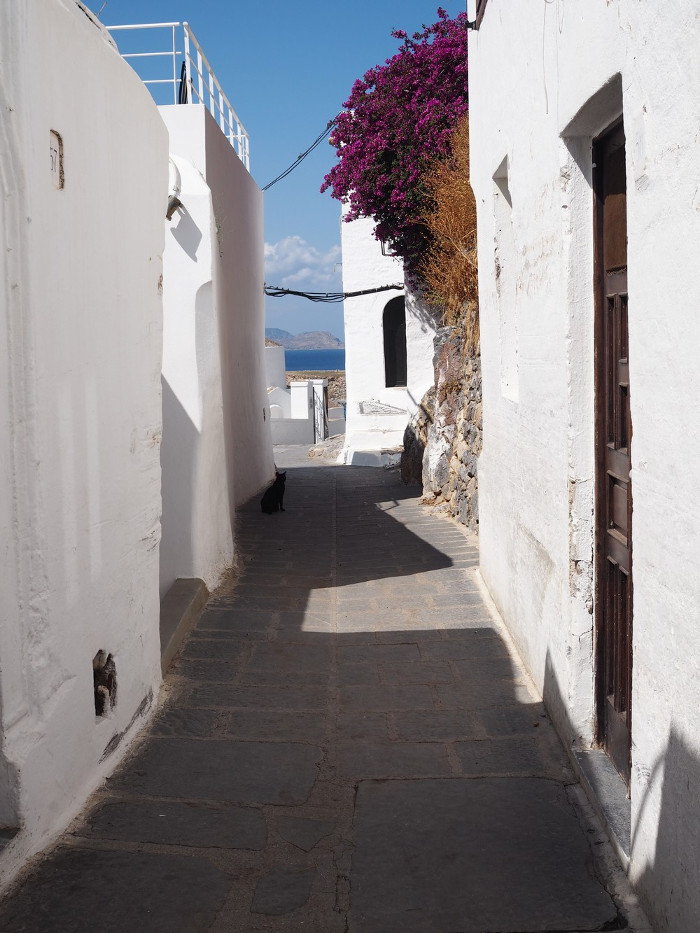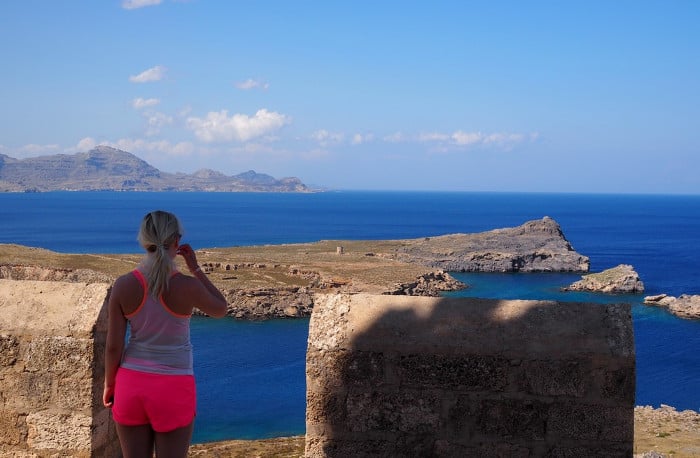 Rhodes was sunny warm and beautiful. I thought the holiday paradise would differ from Greece's situation but as Athens it was full of contraries.
In the first night (or second) there was a loud thunderstorm. I wrapped myself closer to my man and listened to the rain pouring down. Finally I fell asleep calmly and for the rest of the trip all I could hear through the windows were old hit songs and speeding cars. In the mornings the best thing was to stare at the sea from the balcony and drink coffee with open doors so that you could feel the sea breeze through the apartment.
We were staying in Atlantica Princess hotel in Ialysos. It was a pretty good hotel. It had nice rooms, the staff was friendly and the food was okay. Outside it had a big pool and a lot of room for everyone to just chill out and have a drink while sunbathing. I mentioned that the food was okay but as a vegetarian I didn't have that many options though and I could just dream of soy, tofu and other vegetarian proteins. Hotel living can get boring though so we rented a car from rodos cars. It was quick and easy so I can recommend that. You could really see the beauty of the island by driving and it also took us to pretty places such as the butterfly valley, Lindos or Tsambika. We drove through the island and saw many memorials by the road and were not surprised though 'cause the traffic was crazy.
The butterfly valley offered a break from the sun and also a nice hike in a beautiful forest. We only saw three butterflies though. Lindos was post card material with it's white and turquoise buildings. We also hiked to the Acropolis where was the best scenery of the whole trip. Tsambika was a beautiful beach with clear and clean water. It got really windy though and after a while we just couldn't handle the flying sand anymore. Rhodes seemed to be really windy all together which was a bit surprising.
Days passed by on the pool in the sun and adventuring. I saw a lot of beautiful scenery and many buildings that were not yet finished. Every third house looked less or more abandoned yet to my surprise there always seemed to be laundry airing and a tv on.
The best restaurant in Rhodes was Pegasus which actually was on the top when I was searching for the best pizza. We didn't have any expectations though and were so amazed when we left the restaurant happy, satisfied and with a gift from the owner. Mojito was good, food was awesome and the service was good and friendly.
On the trip I slept a lot, I got hooked on kindle and books, I enjoyed gin&tonic by the pool and got new experiences. I discovered a great sunscreen, found my tan lines and remembered why it's so lovely to come back home again.
I can recommend you..
Atlantica Princess hotel
Rodos cars rental
The Butterfly Valley
Lindos, Acropolis
Pegasus restaurant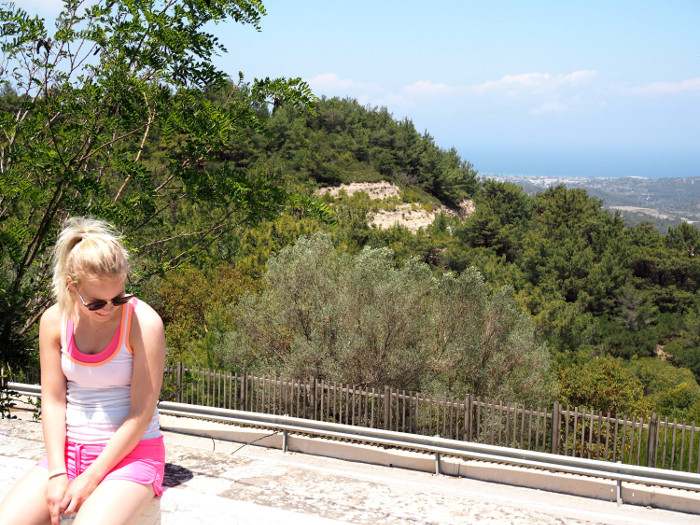 Related Posts