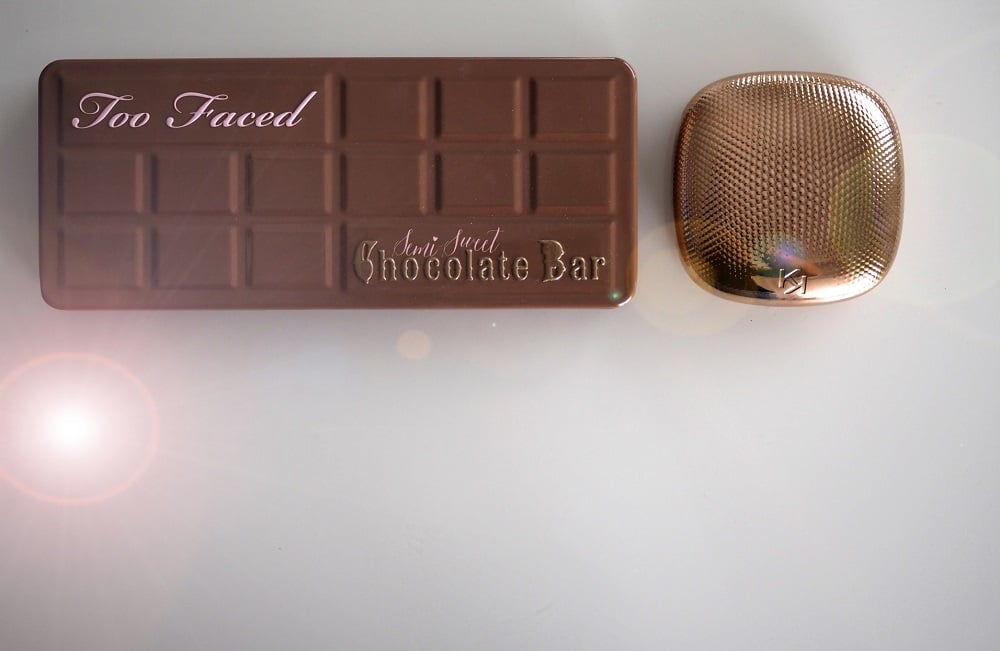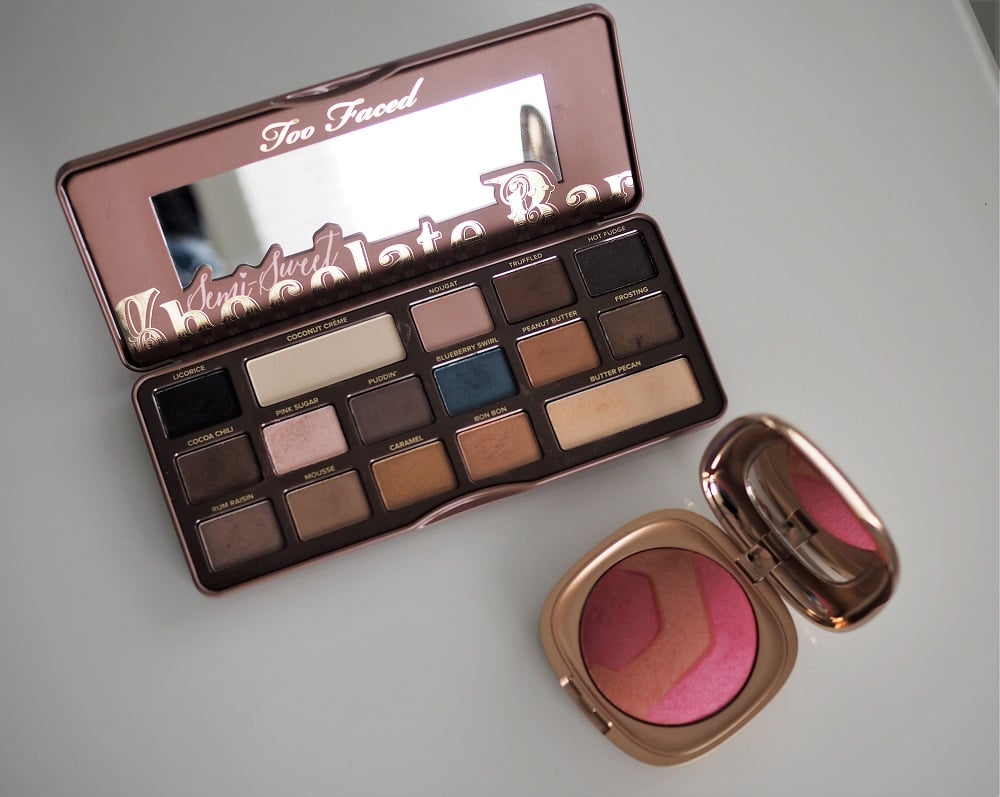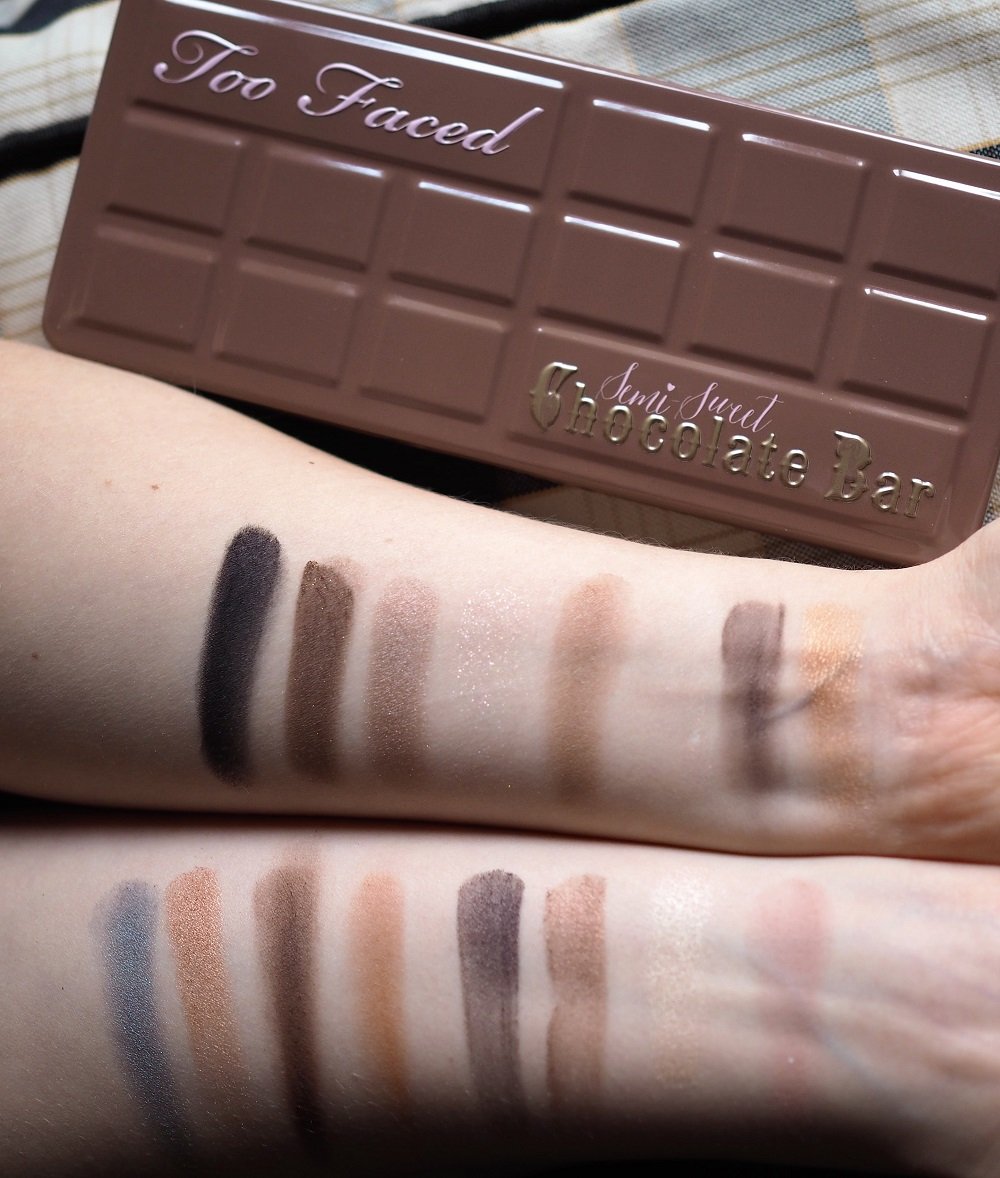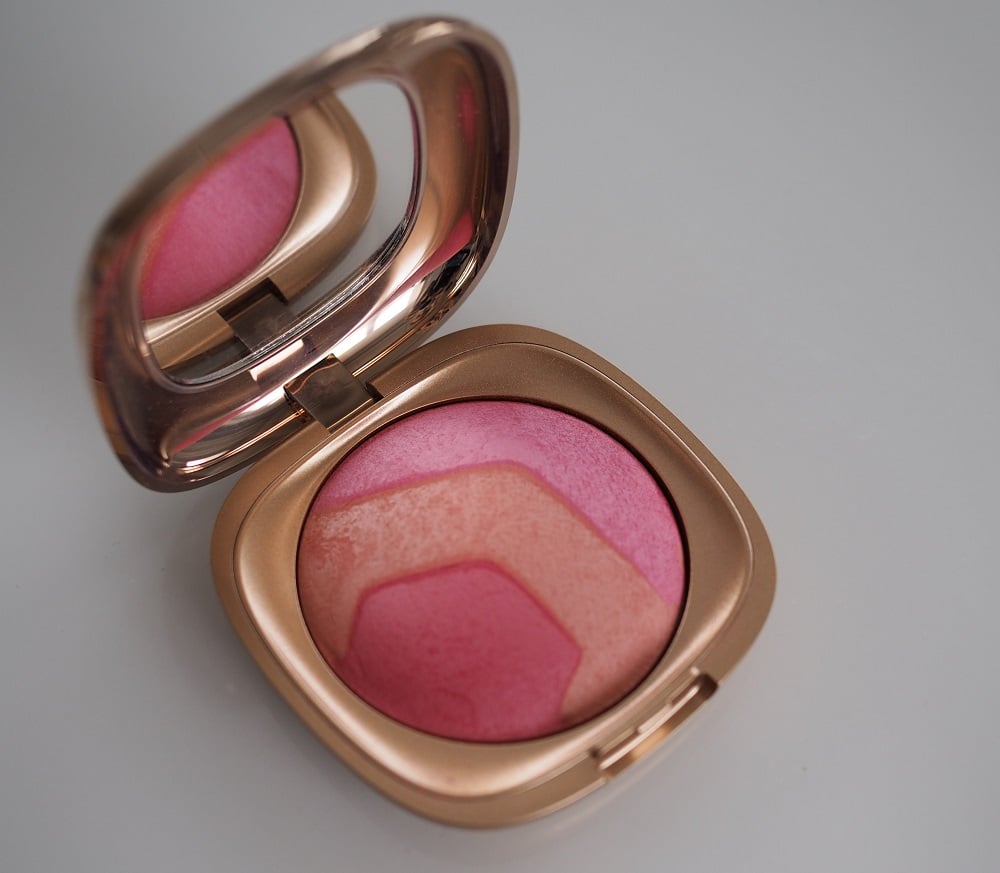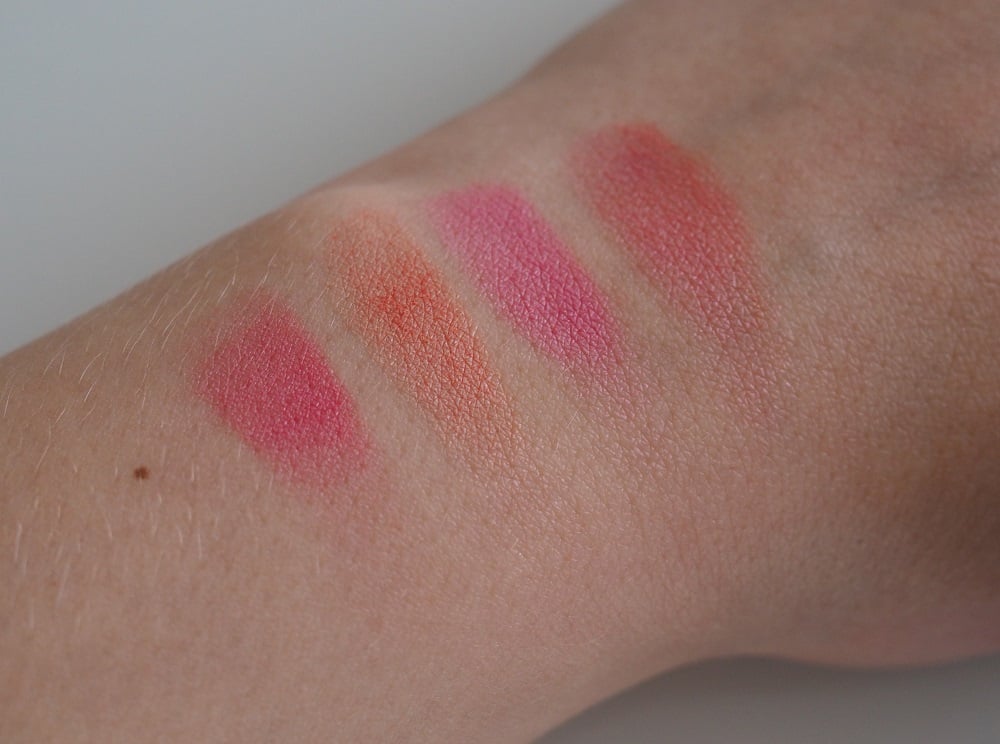 Desert Dunes Trio baked Blush in Gypsy Pink (16.90€)
Too Faced Semi Sweet Chocolate Bar Palette (~50€)
KIKO Milano Wanderlust collection
Too Faced Eyeshadow palettes
In Paris I shopped quite a bit. Especially in Sephoras but also Kiko Milano got to experience my eager hauling.
I had been thinking about Too Faced Chocolate Bars for some time now (that's normal, right?) but finally I bought mine in Paris. I bought the Semi Sweet Palette 'cause it had more neutral and matte shades which I was after. Oh, and there is that blue colour which hits my weak spot. I love blue shades.
I had read about it's scent but still it came as a surprise just how good it smells. So good. I have to sniff it every time I take colour to my brush. It gives me my daily dose of chocolate.
The colours are very pigmented and I like how the shades are velvety and creamy. The texture is really something I've never experienced before with other eyeshadows.
We had to swatch the palette right away at the hotel, so the chocolate bar in the photos is somewhat eated already.
Kiko Milano is also worth some hype. It has a wide range of beautiful and colourful products and they are affordable. It also has some products that are more expensive and this blush is one of them. It is part of their Wanderlust summer collection. I fell in love with the golden packaging and the beautiful pink shades. It has a crazy good pigmentation and I looked like a clown when I first tried this out. So a little goes a long way with this one.
The most exciting thing about this blush is still it's scent. It has sweet vanilla and almost chocolate scent to it. The scent makes this blush absolutely perfect for me.
I could just eat these two.