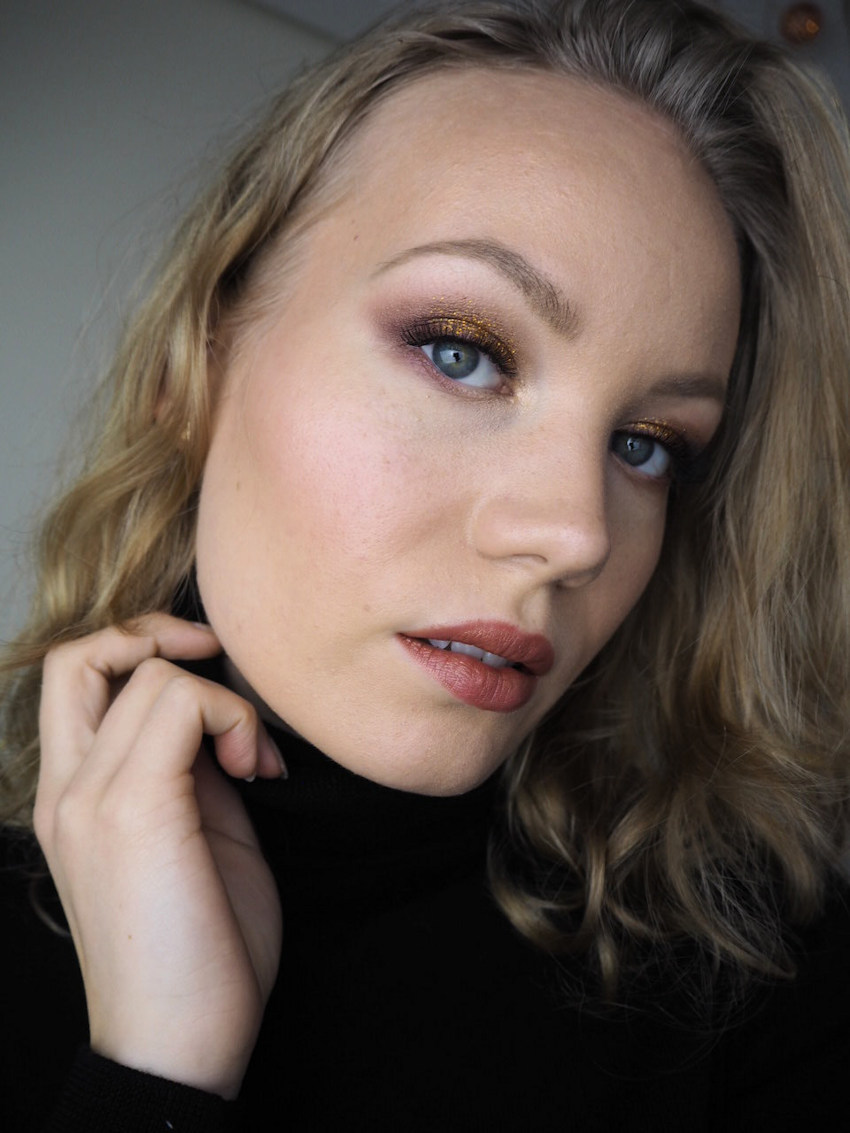 Ad: Lyko
Where has all the light gone? I have no idea and I'm surprised by November's darkness every year. Now if never is the time to grab on to some glitter and sparkle in the night. Or day. Doesn't make a difference – it's dark nevertheless! Okay, okay, it's really not that bad this year. Our new apartment has windows that magically seem to grab on to those few hours of sunlight and I'm enjoying each second. And as you well know, I also enjoy the cozy darkness. And that has 100 % to do with Christmas lights.
In today's post I have an easy glitter makeup tutorial for you – as well as some amazing new products to show. This look is perfect for any pre-Christmas celebrations or for New Years Eve Party. The star of the show is this *glitter palette, which I've been using more than I'd like to admit (any day is a good day to wear glitter, right?).
These all happen to on sale today as it's black week and black friday tomorrow. You definitely should check out *Lyko.fi's deals. Now is a good time to buy those Christmas presents or anything you might need. Today all makeup is -25%!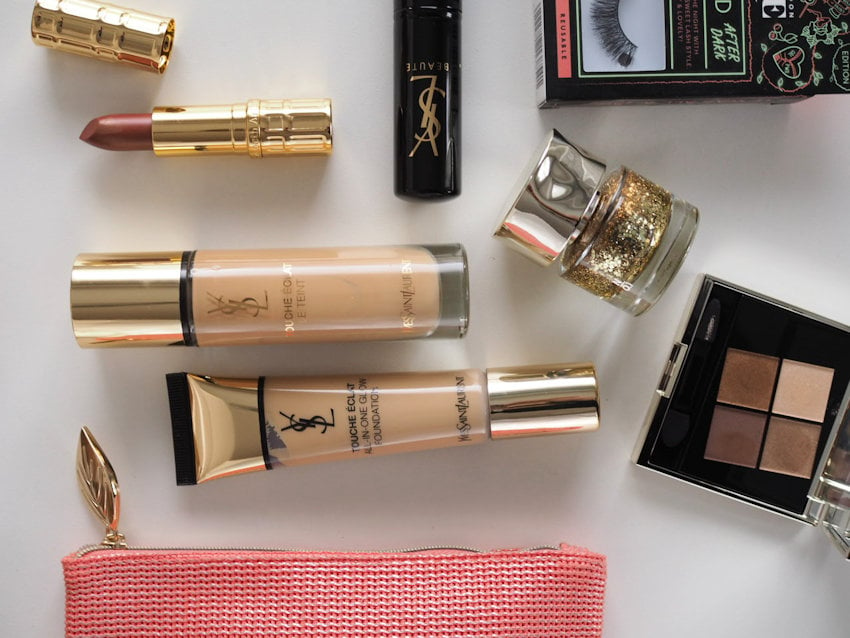 Gold glitter makeup tutorial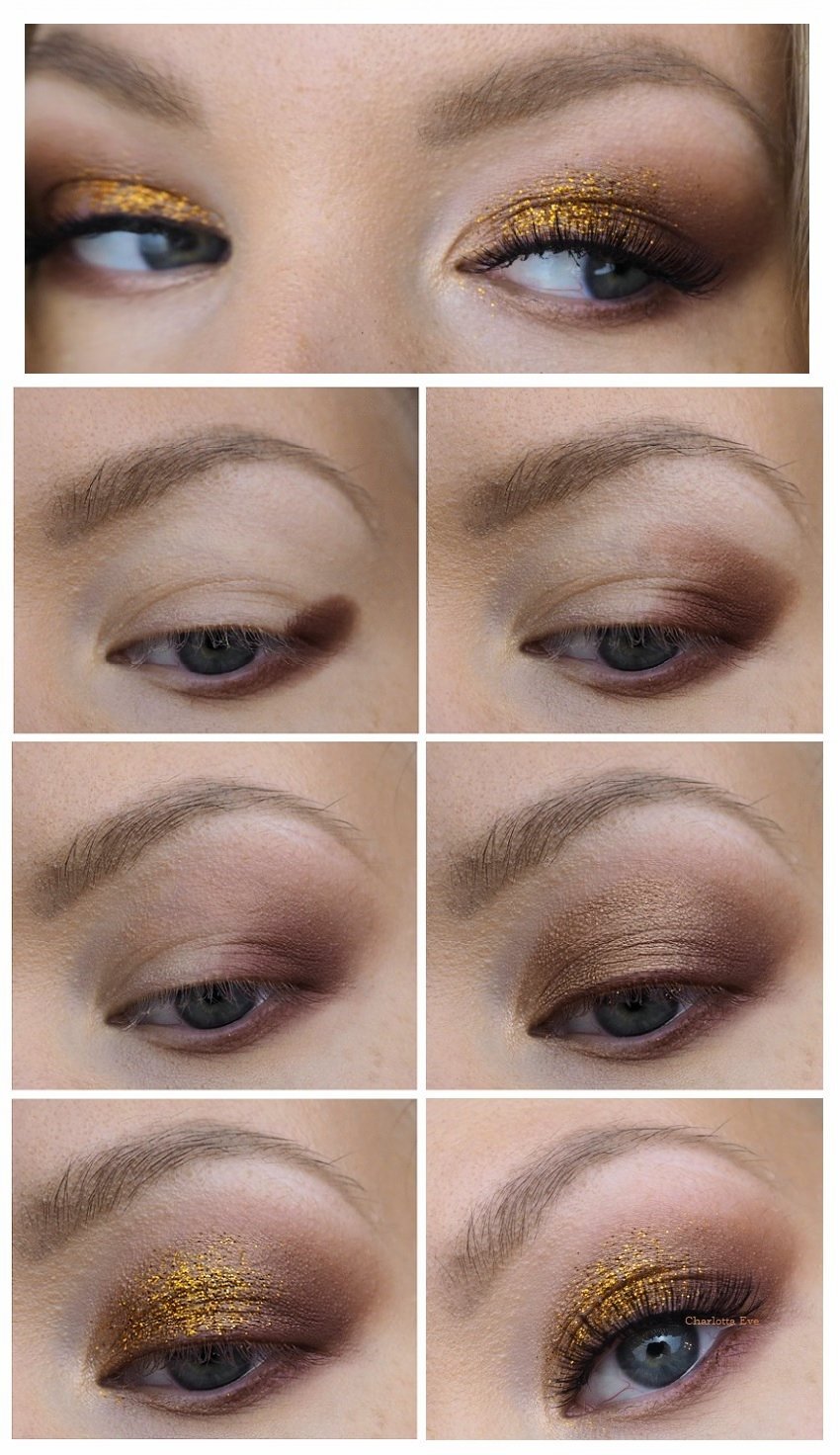 Add dark brown color in the outer corner. Start from your bottom lashline and draw a line towards the end of your brow. Fill in the outer corner in V-shape. Blend well! As you can see, it's okay to use a dark color, since you can always blend it to a muted lighter brown. (But if you're a beginner, it might be easier to start off with a lighter color first.)
Add a shimmery color all over the lid. It's advisable to use your finger, since you get the best color payoff that way.
Add a touch of inner corner highlight.
Add a glitter primer and press the glitter on the lid. I added the glitter only to about half of my lid. It's up to you, obviously.
Line your eyes, add mascara and or lashes. All done!
A more in-depth tutorial on the eyeshadow placement on my deep set downturned eyes can be found here!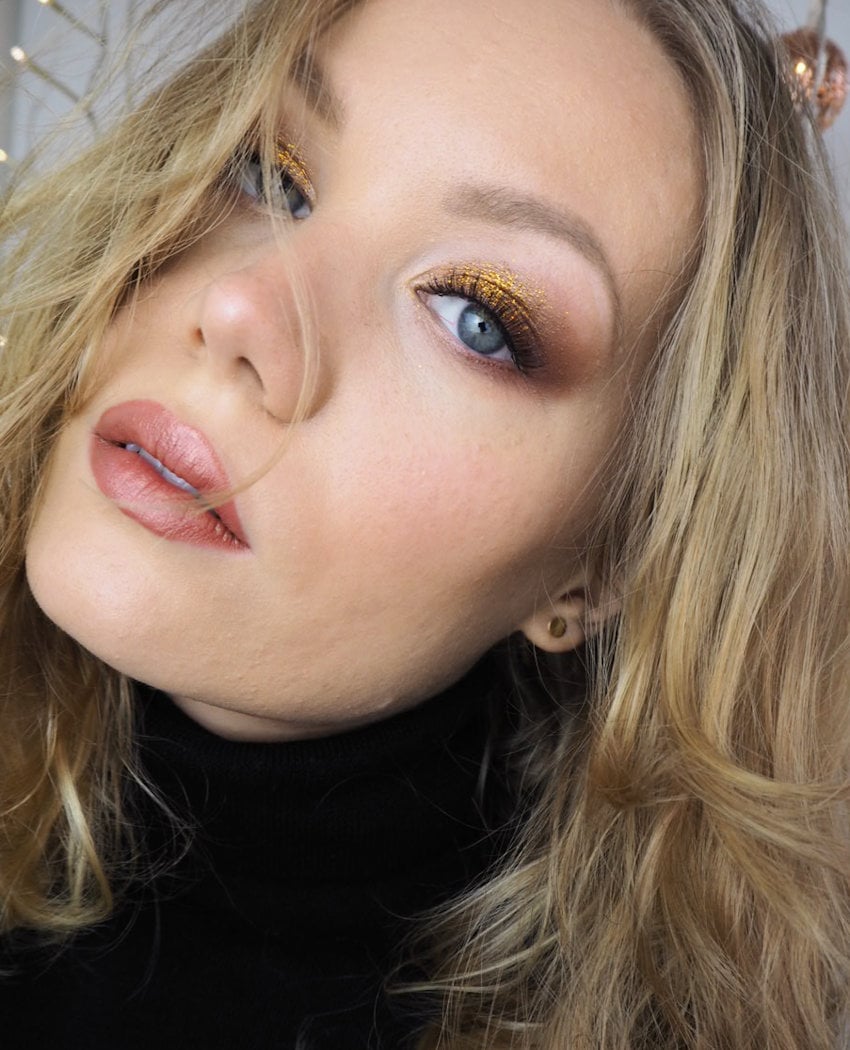 I used all new products in this look, which are listed and introduced below. I found some pearls!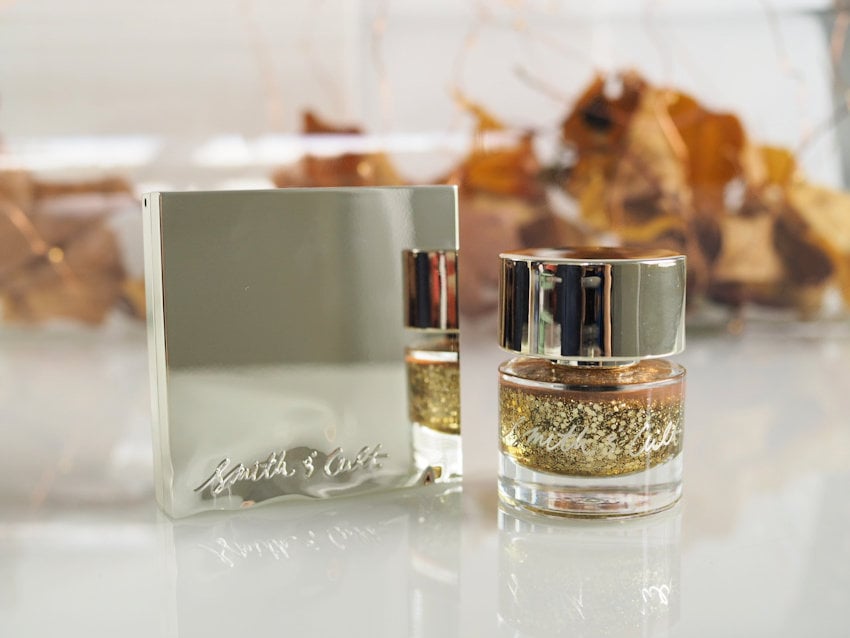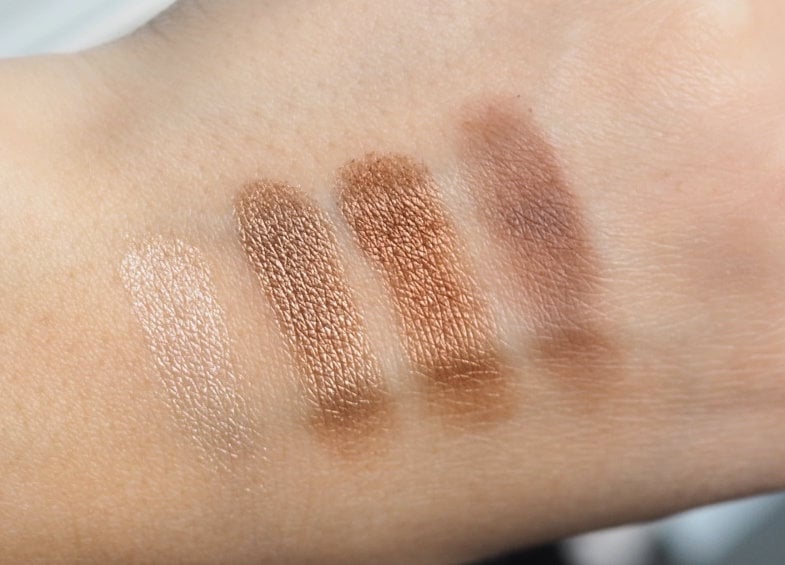 Smith and Cult The Book of Eyes Noon Suite Palette
As my eyeshadow I used *The Book of Eyes Noon Suite Palette by a brand called Smith & Cult. It's a totally new brand to me, but their packaging and beautiful products spoke to me. I love the palette – it reminds me of the very first palette I owned. It has all the basic yet beautiful colors I need in my everyday makeup. The colors have good payoff and the shimmers feel very creamy.
Another product from Smith & Cult is the nail lacquer *Shattered Souls. It's the most beautiful nail polish I have seen. I was surprised of how easy it is to use. It has enough glitters so that I can wear it on it own and it's easy to remove – I actually just peel it off. I'm not sure if all their nail polishes are that easy to take off, but so far I'm very pleased. I use Seche Vite as a top coat, which also happens to be the best top coat I've tried.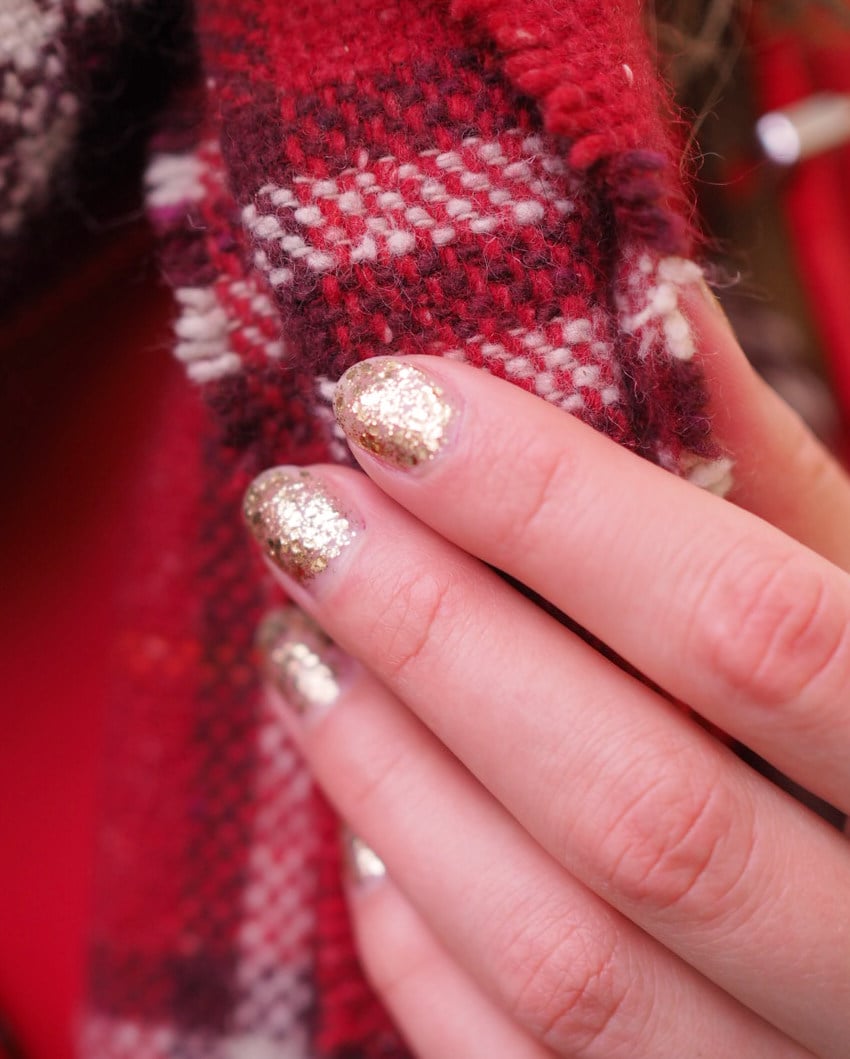 Smashit Cosmetics 15 Color Glitter Palette Mix 2
I think this *Smashit Color Glitter Palette speaks for itself. It's so beautiful and handy to have, compared to single glitters. I use *NYX Glitter Primer with it, which makes the glitters stick to my skin and last well.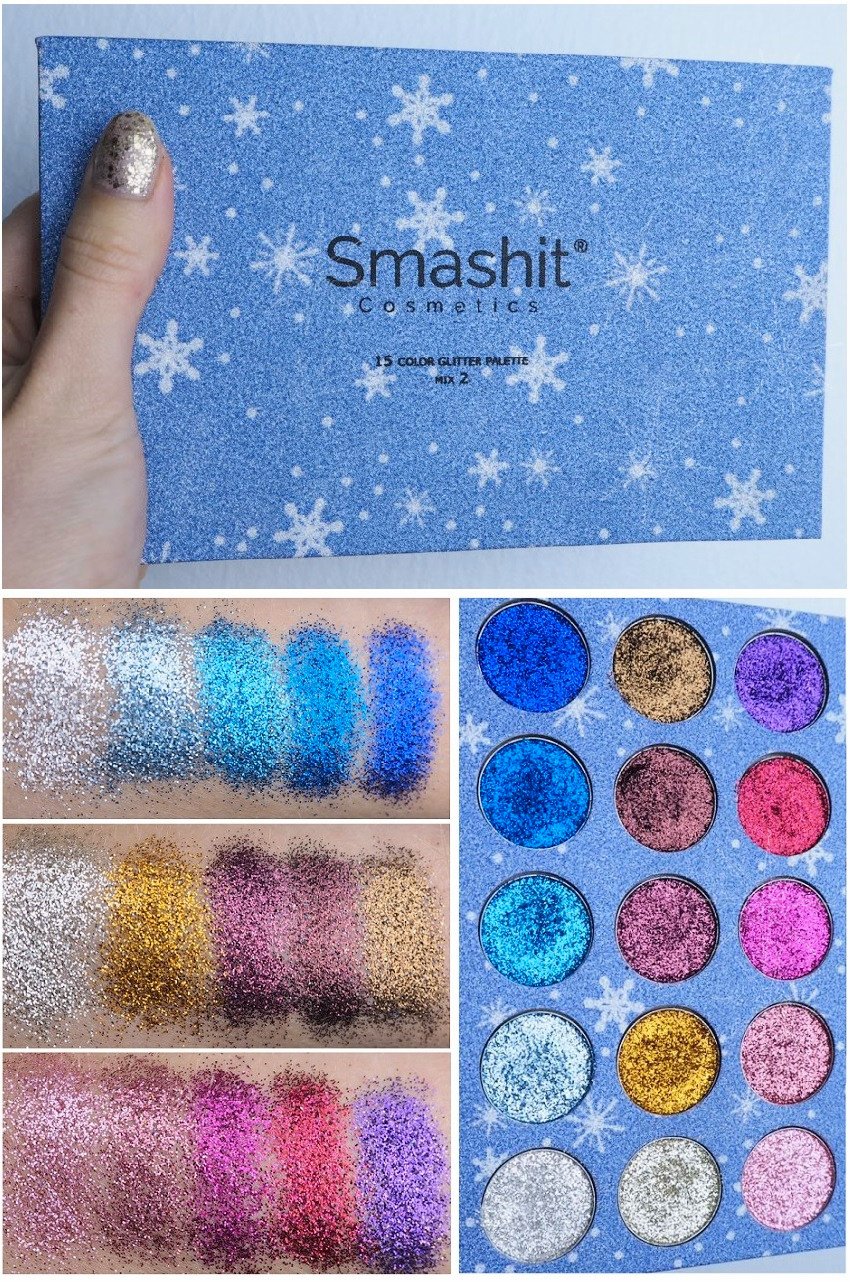 Elizabeth Arden Honeysuckle Lipstick
Elizebeth Arden's *Honeysuckle lipstick is such a beautiful and unique color. It's a golden warm brown with fine glitter. It's the perfect Holiday shade. Also love the packaging. Lipsticks should always come in a beautiful gold packaging.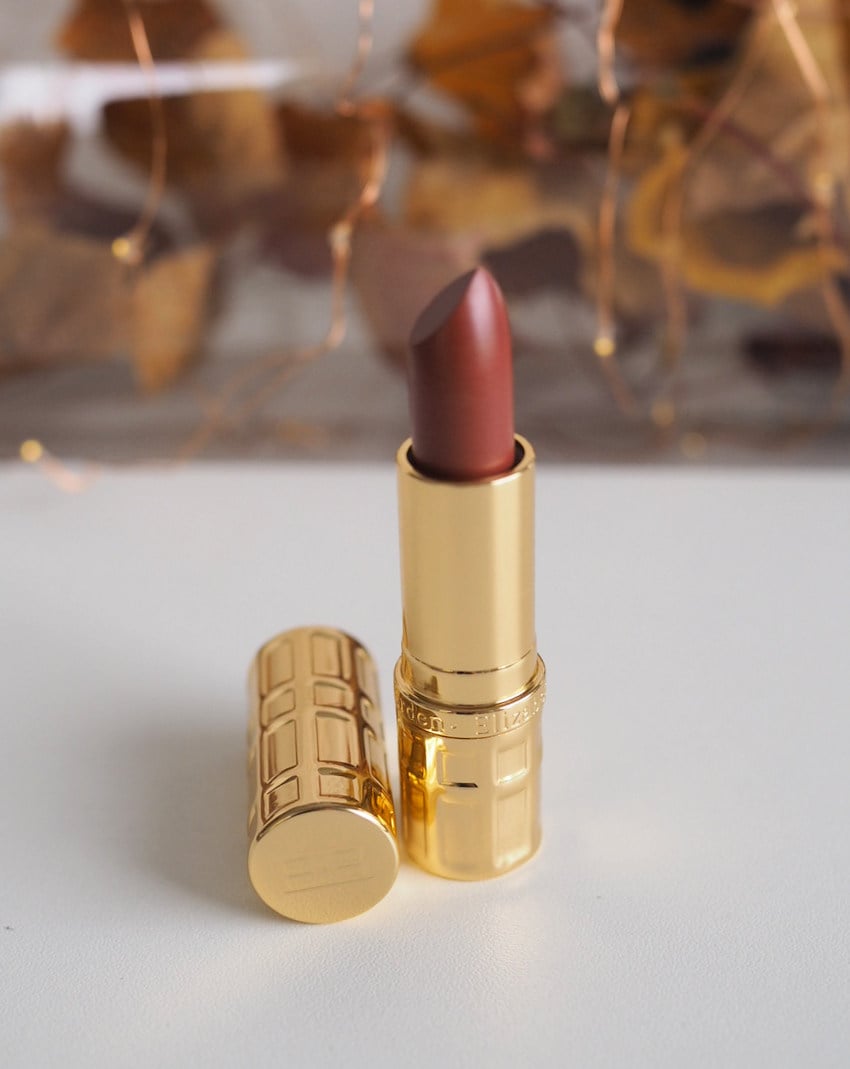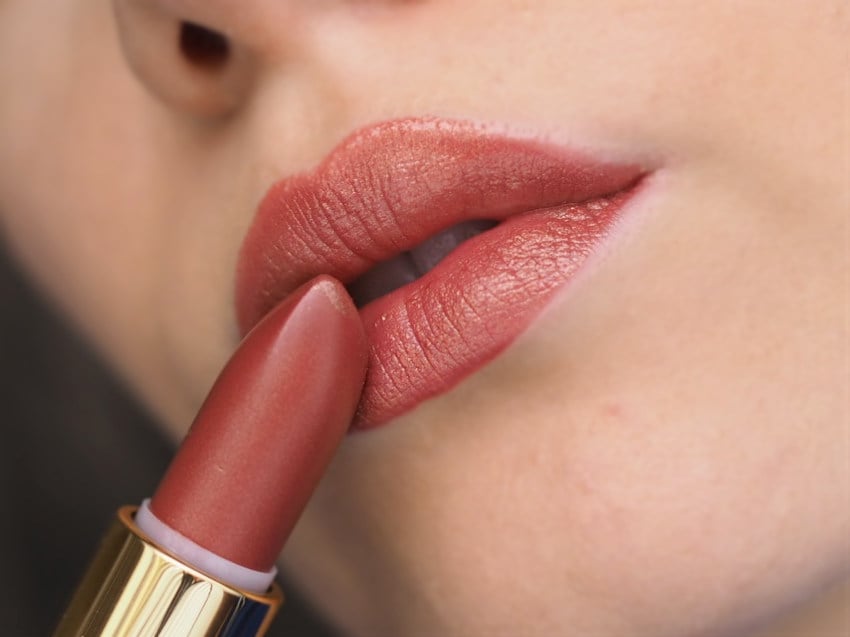 Yves Saint Laurent foundations
As for my foundation, I used *YSL Touche Eclat Foundation in BD30. It has medium coverage and a sheer glowy finish. It reflects light nicely and lasts for about 8 hours. On my skin though, it's pretty glowy after 8 hours.  I would recommend it to normal and combination skin. For oily skin, I would choose something that is more matte and long lasting. I've also tried another foundation from YSL. * All-in-One Glow and I'm happy to say it's dry skin approved. For my skin it's too glowy and doesn't last. My sister who has very dry skin used it for a couple of weeks and fell in love with it.
As for the lashes, I used Eylure, as usual.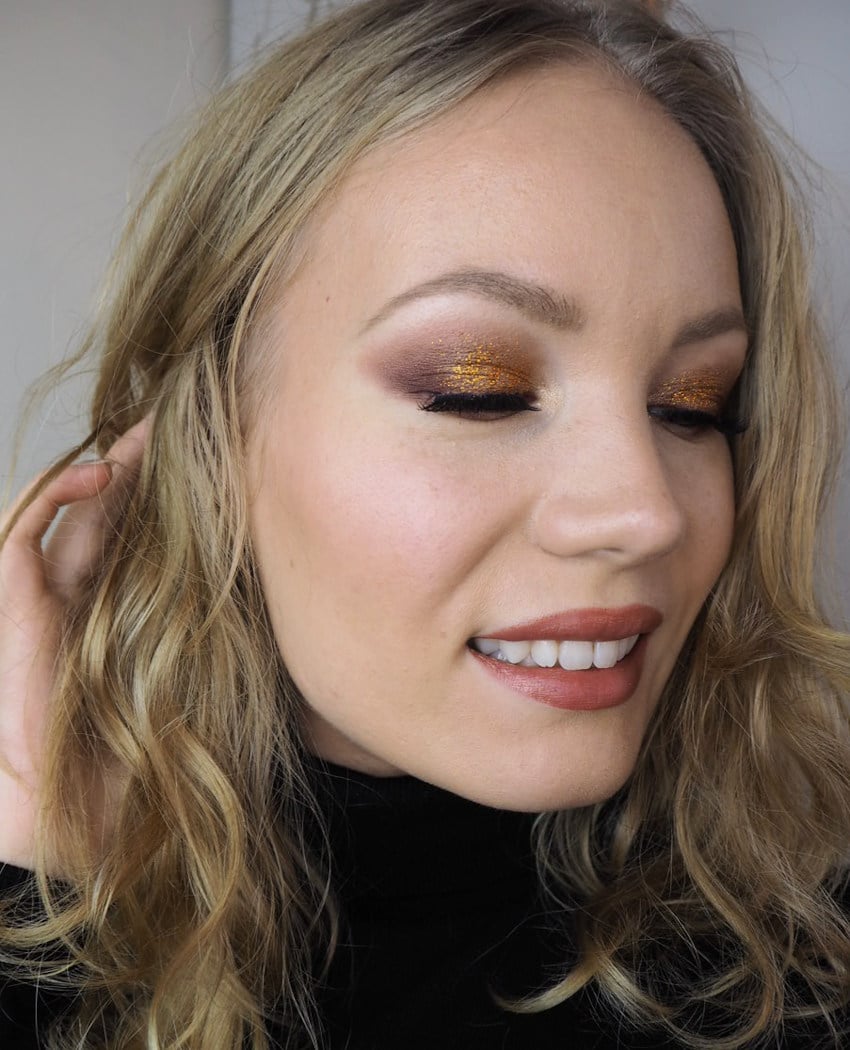 What do you think of this look? I know it's very basic in terms of colors, but the glitter and lip color makes it interesting in my opinion.
Shop all the Black Friday deals on *Lyko.fi! All makeup is -25% today!