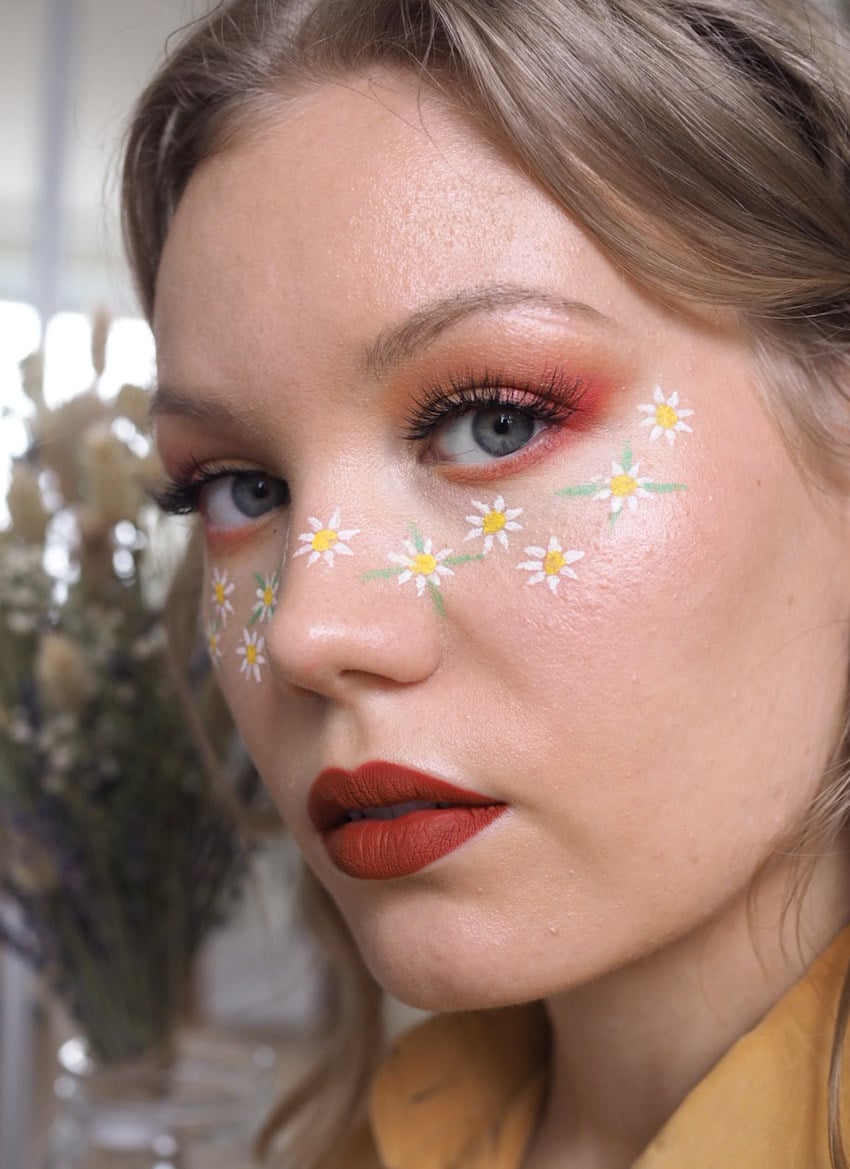 *adlink
In summer I get quite a lot of freckles naturally. In the meantime, I can wear flower freckles! I gathered this look around warm tones and I really like the outcome. I even managed to put on falsies and a matte lipstick. Who even am I? I adore that lipstick shade, but I'm just still not into matte lips.
Also, can we get an amen for my good curl day? Still so relieved about finally finding the reason for my scalp and curl problems.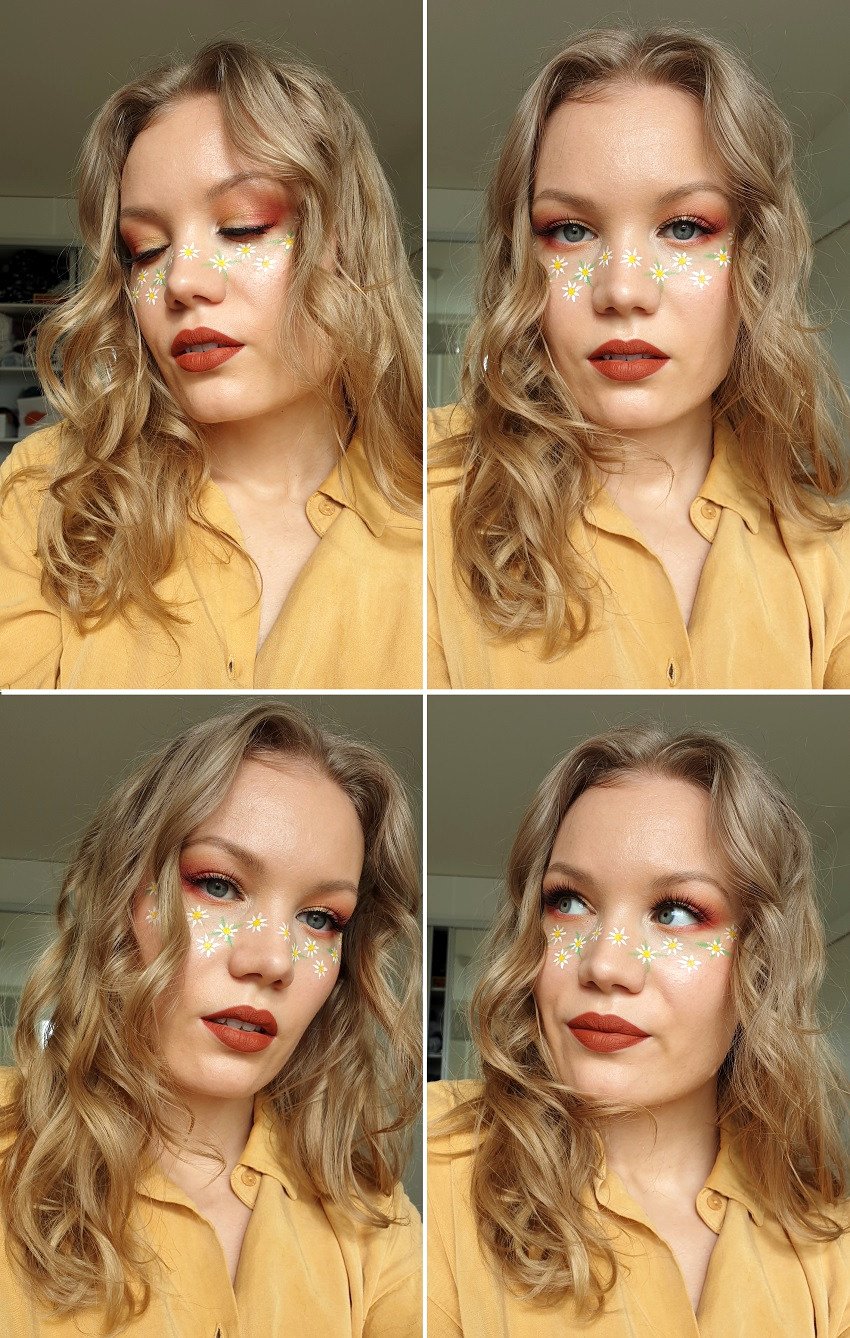 Flower freckles makeup tutorial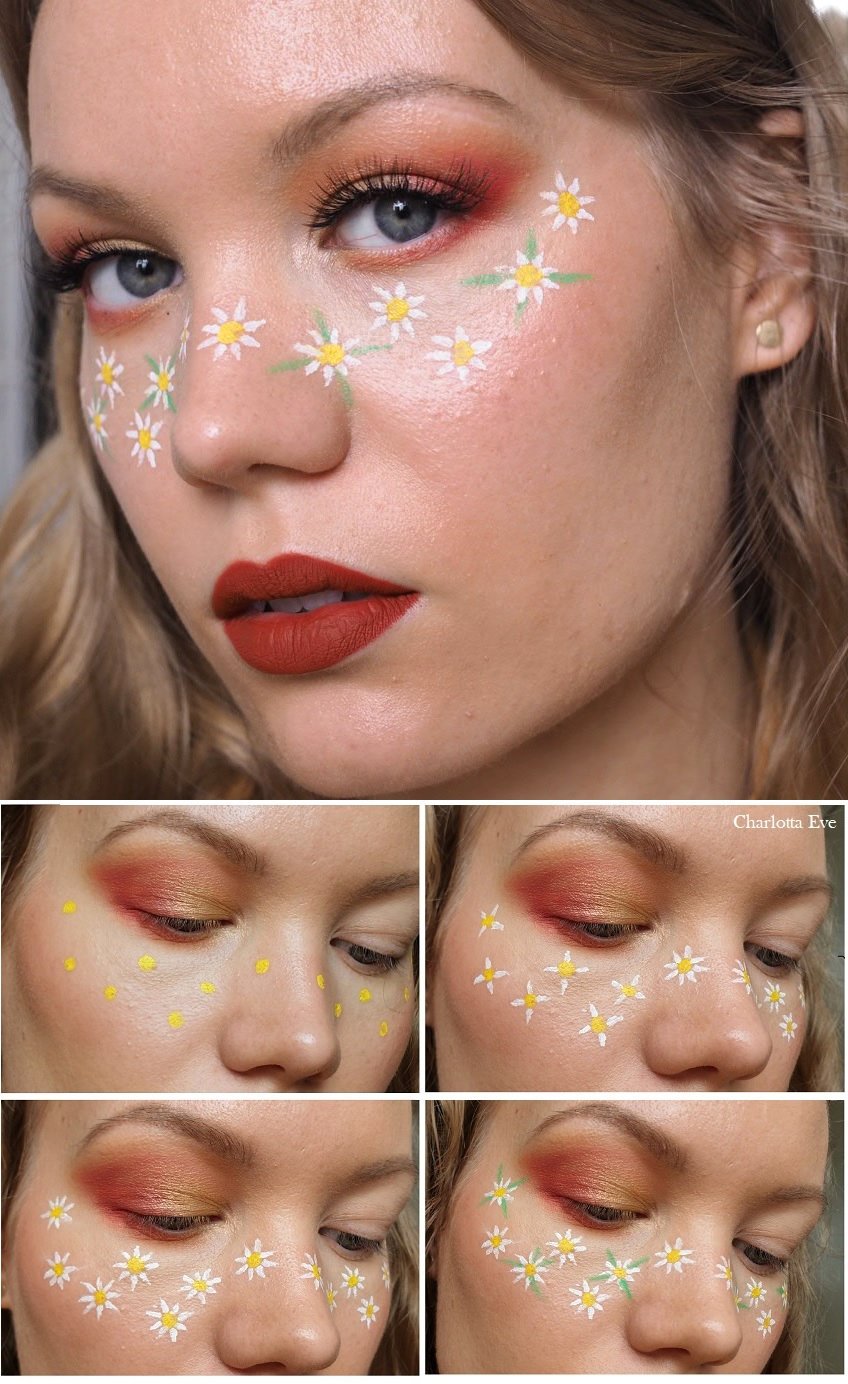 I used face paints to paint the flowers. The flowers don't have to look perfect or symmetrical. I think they look cute even if they're not my best work.
I started with yellow dots as the flower's center. I made the dots using the other end of a makeup brush.
I then started to paint on white strokes as the flower's petals.
This is optional and not sure if it looked better without them, but finally I added some green leaves here and there. And that's it!
Also took some photos of the warm eye makeup I wore.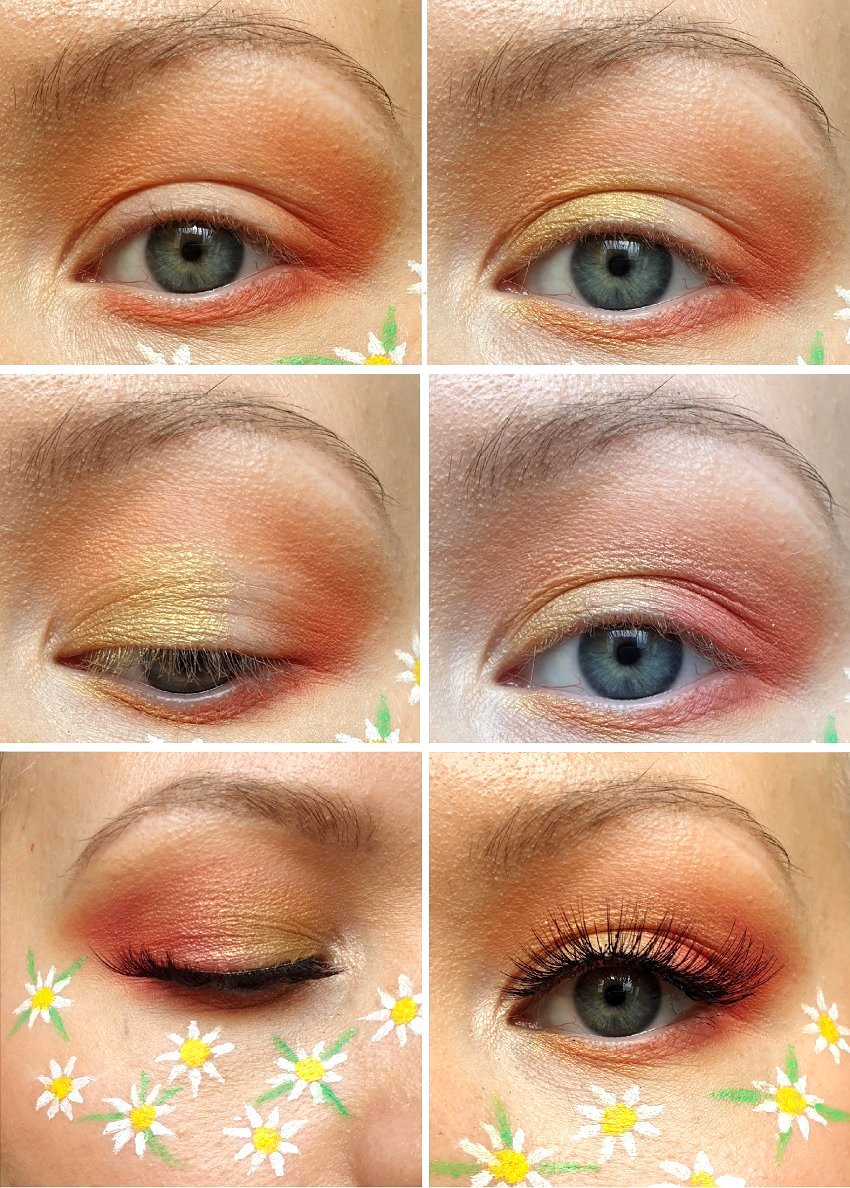 As usual, I used matte shade to create the shape and shimmer shades on the lid. I just contoured my eye with a warm orange. Then I added yellow and a pinkish shade on the lid, half and half. Finished off the look with some inner corner highlight and some lashes.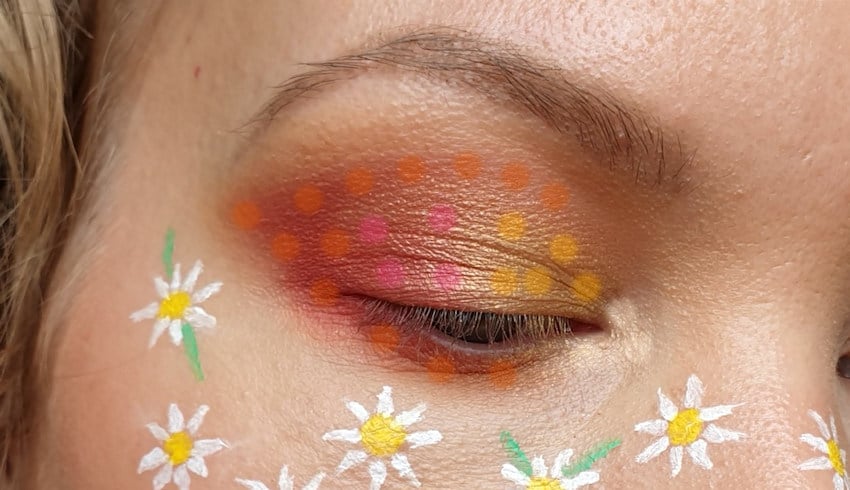 Color placement.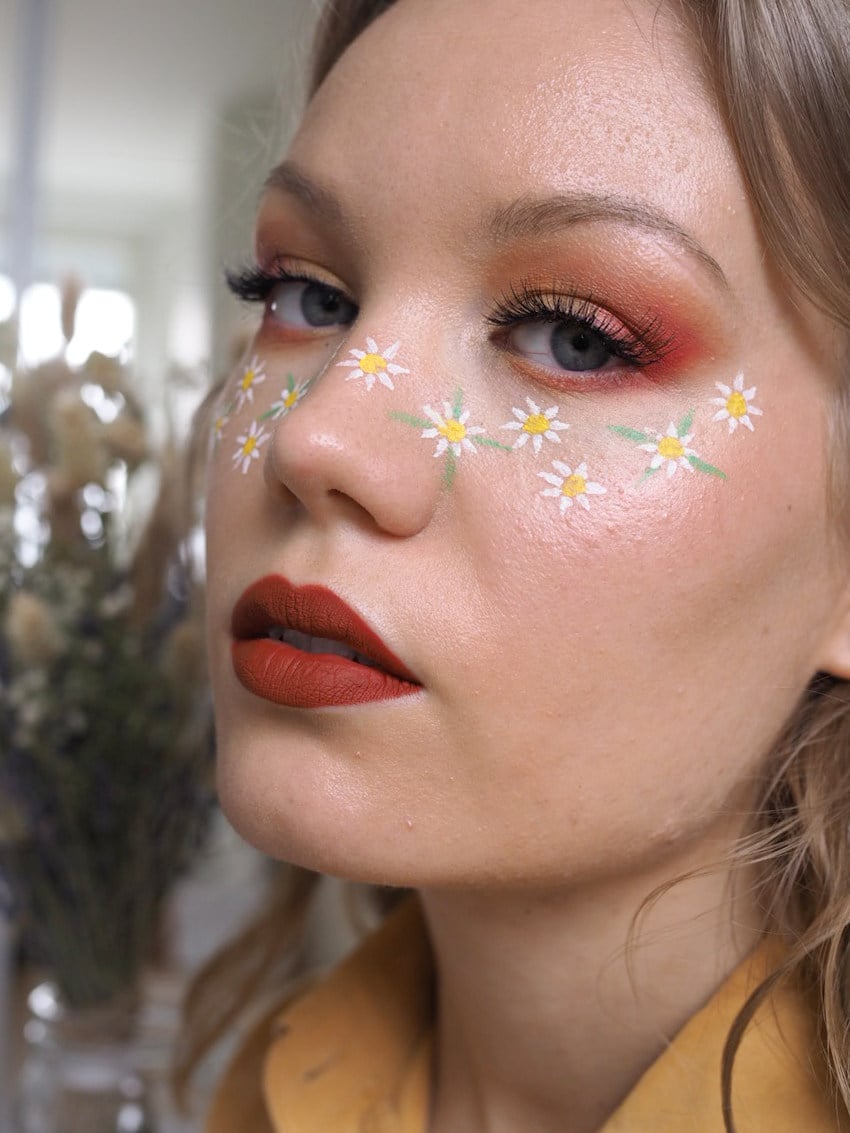 I have to say I really like those House of Lashes Demure Lite lashes. They work amazingly on my deep set eyes. They are long enough, but they don't cover my lid.
Face paints:
*CC Beauty Professional Face paints with brushes
Products
Madara Skin Equal Foundation, 50
*NARS  Matte Concealer, Custard
Madara The Concealer, Vanilla
Madara Brow Pomade, Smoky Blonde
Boho Brow Pencil, 303
*Urban Decay Primer Potion
*NYX Ultimate Phoenix
House of Lashes Demure Lite
*Smashbox Liquid Lipstick Out Loud