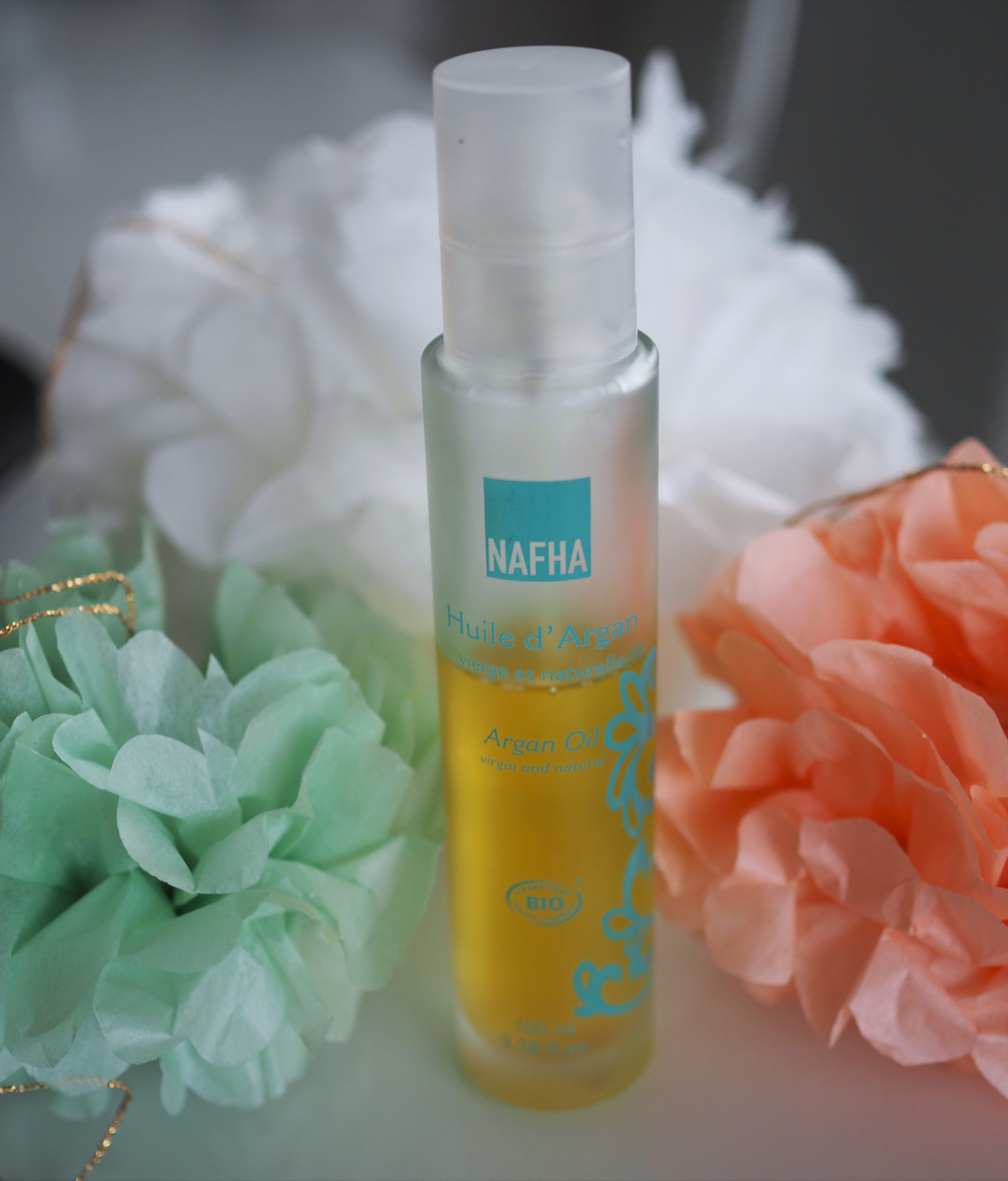 Natural oils are a great thing in skincare. Different skintypes need different oils, but for me I have found argan oil to be the best. Argan oil is suitable for oily skin, but it's also good for scarring or mature skin.
Oil can be used in your routine many ways. You may mix it with your cream to bring extra moisture, use it as a serum under your cream or by itself for example at night. I prefer the last. The oily feel doesn't bother me since I'm going to sleep anyway. In the morning the oil has absorbed and my skin feels amazing.
Oils work wonders on the body also. I've been using this as a moisturiser especially in the dry areas. I've also used this in areas that have scarring and need extra care.
Argan oil is great for hair also. I have blonde hair so it's quite dry.  A few drops of this saves my dry ends.
This argan oil is from NAFHA and it's ecocertified. I like the packaging of this.
*gifted