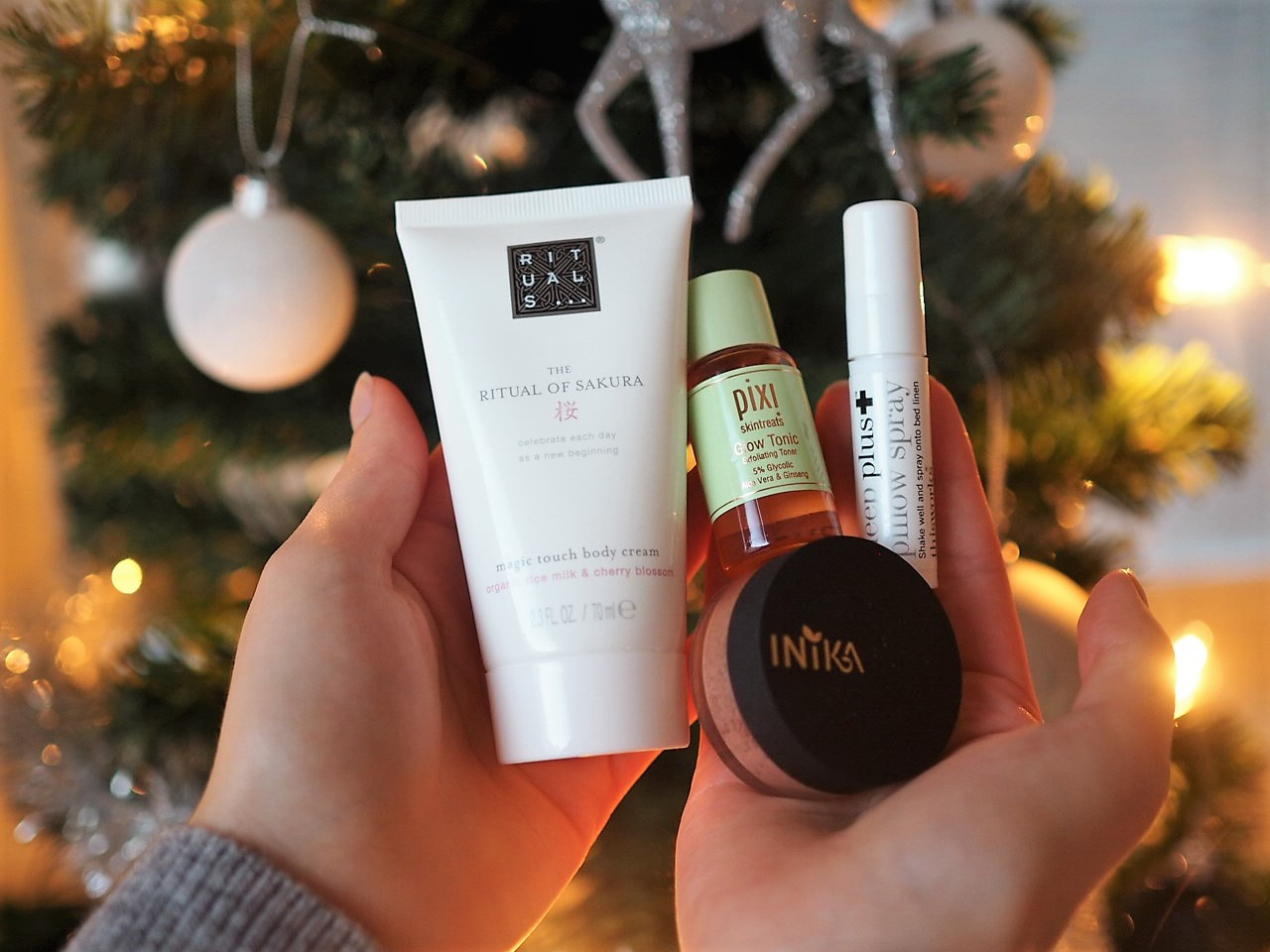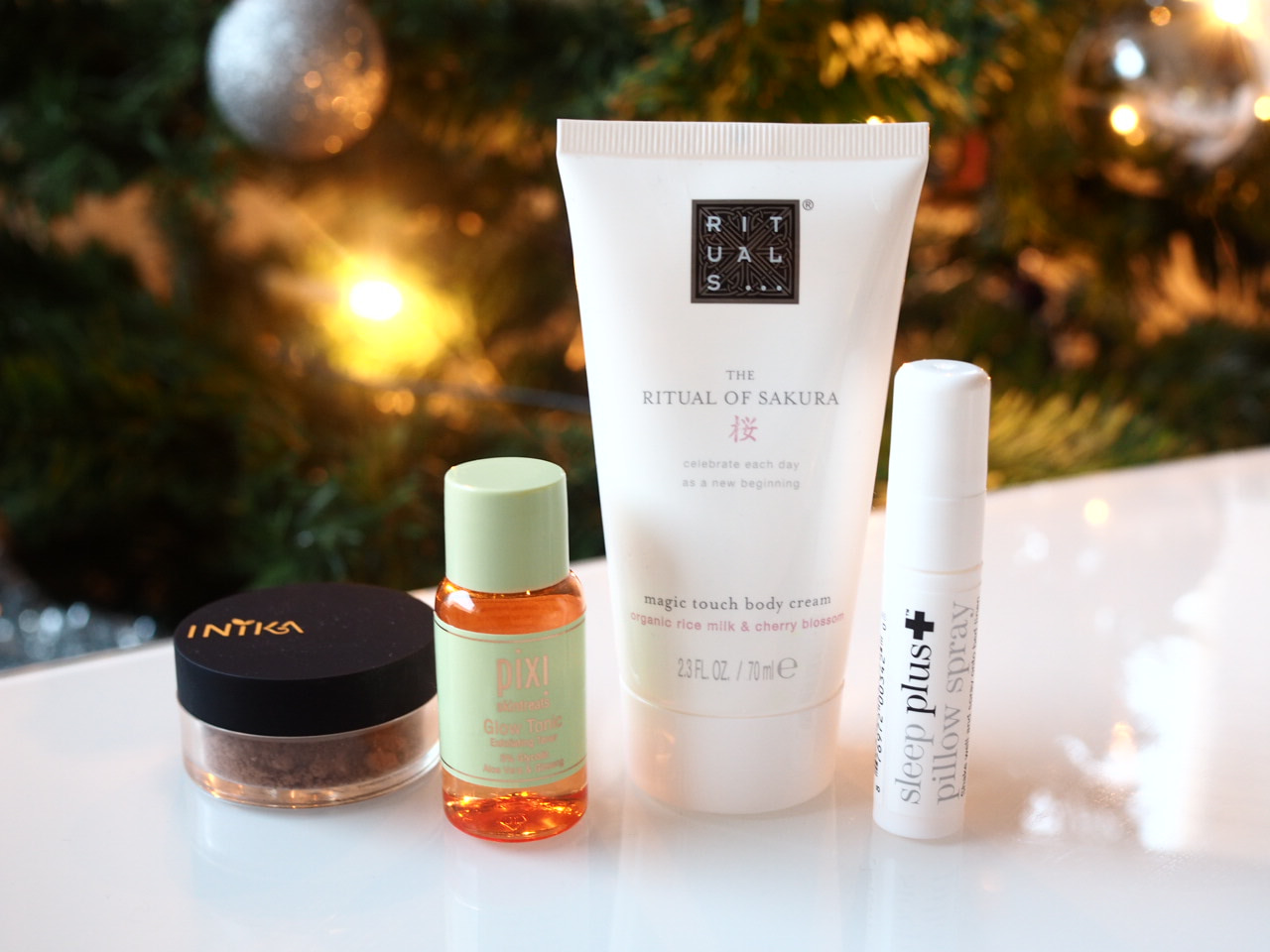 Finally I got to open my Advent Calendar from lookfantastic! I've already opened 4 boxes so let's see what I got.
I've already tried all these products so these mini reviews are also my first-impressions on these goodies.
I also picked my favorite and least favorite surprise of this week.
Box 1 – Pixi Glow Tonic
I was so happy when I opened the first box and found the Glow Tonic from Pixi. I've read about it a lot and I was gonna test it anyway at some point. Now I got this small size so I get to try it, yay! The Glow tonic works by exfoliating your skin with glycolic acid which it contains 5 %. It's definitely good for any skin types but especially for my oily skin and large pores! I've been using acid in my toners for a while now and I will definitely continue in doing so. This toner seems really good – it has a nice subtle scent, it's not drying and it's affordable.
Box 2 – Rituals The Rituals of Sakura magic touch body cream  ♥
Again I was so happy to find this in the second box! I've been using Rituals' shower gels/foams for about two years now. I use them weekly if not daily. I actually have this Sakura one in shower gel too. It has a lovely clean yet sweet scent. It doesn't contain mineral oil or parabens which are something I try to avoid. It's really nourishing and definitely a bit creamier than what I normally use but it absorbs quite nicely into the skin. Love this! I will buy this in the future. This was my favorite product of this week.
Box 3  –  Inika Loose Mineral Blush – Blooming Nude
Box 3 contained this beautiful loose mineral blush from Inika. I love mineral makeup so this was a nice surprise. It's also vegan and organic. The color is this beautiful peachy nude shade that suits many skin tones. I love the packaging – I think it's very pretty and I like that it's smaller than some of my mineral blushes. I tried it on my face too and it blended nicely on the skin.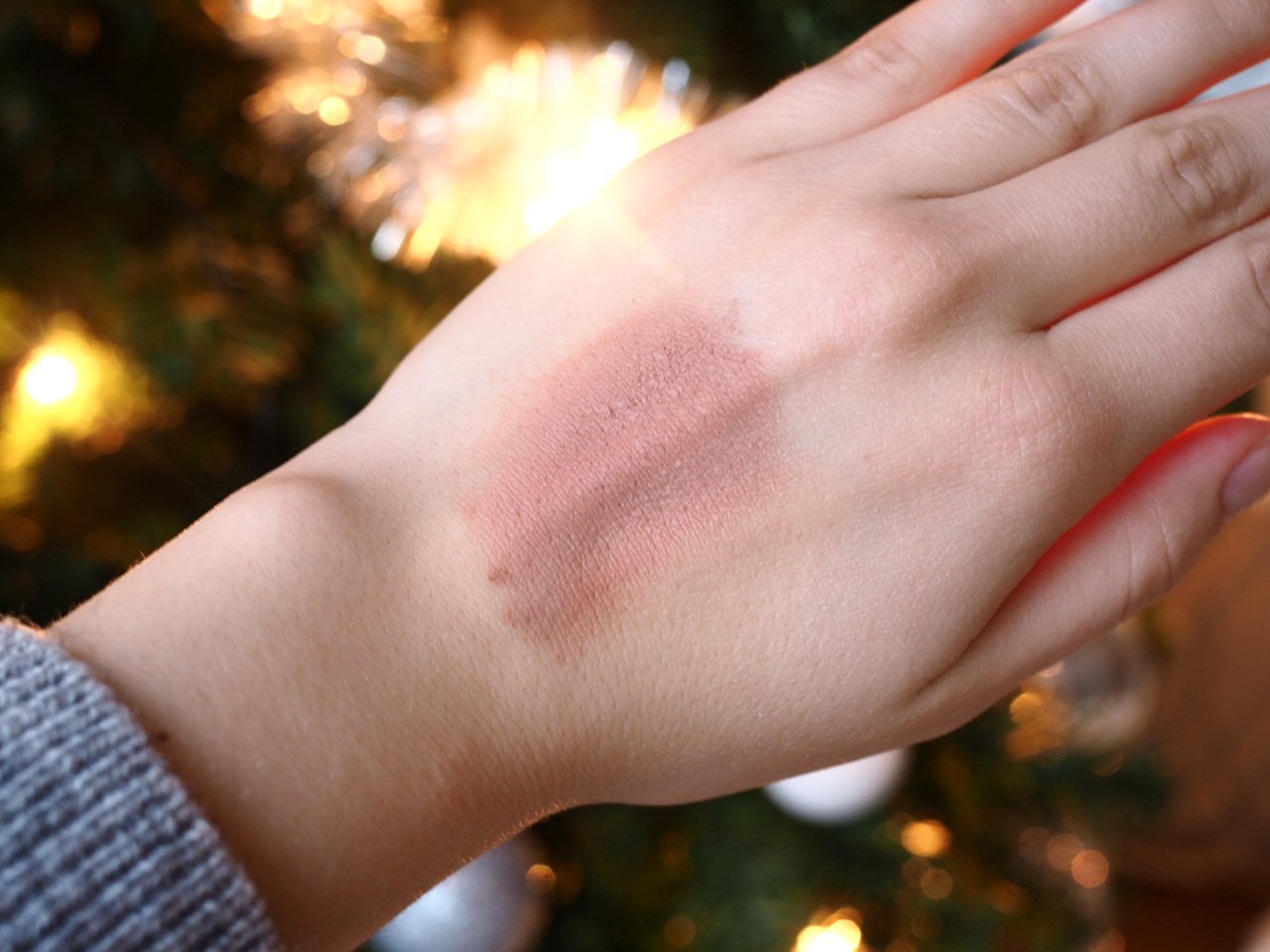 Swatch of Inika Loose Mineral Powder in Blooming Nude. Matte, peachy, nude beautiful color.
Box 4 –  sleep plus+ pillow spray
Okay the first impression was: what the f? But actually I've been having trouble falling asleep and this could work. There's no harm in trying it, right? This smells like lavender which is known to be calming. I have a night oil which smells like lavender and I like to use it so I think I will like this too. You're supposed to spray this into your bed linen and your natural movement releases the scent when you sleep = you're relaxed and you sleep well. Still definitely the most disappointing product of this week.
My post about lavender oil, aromatherapy and it's benefits in skincare & well-being can be found here.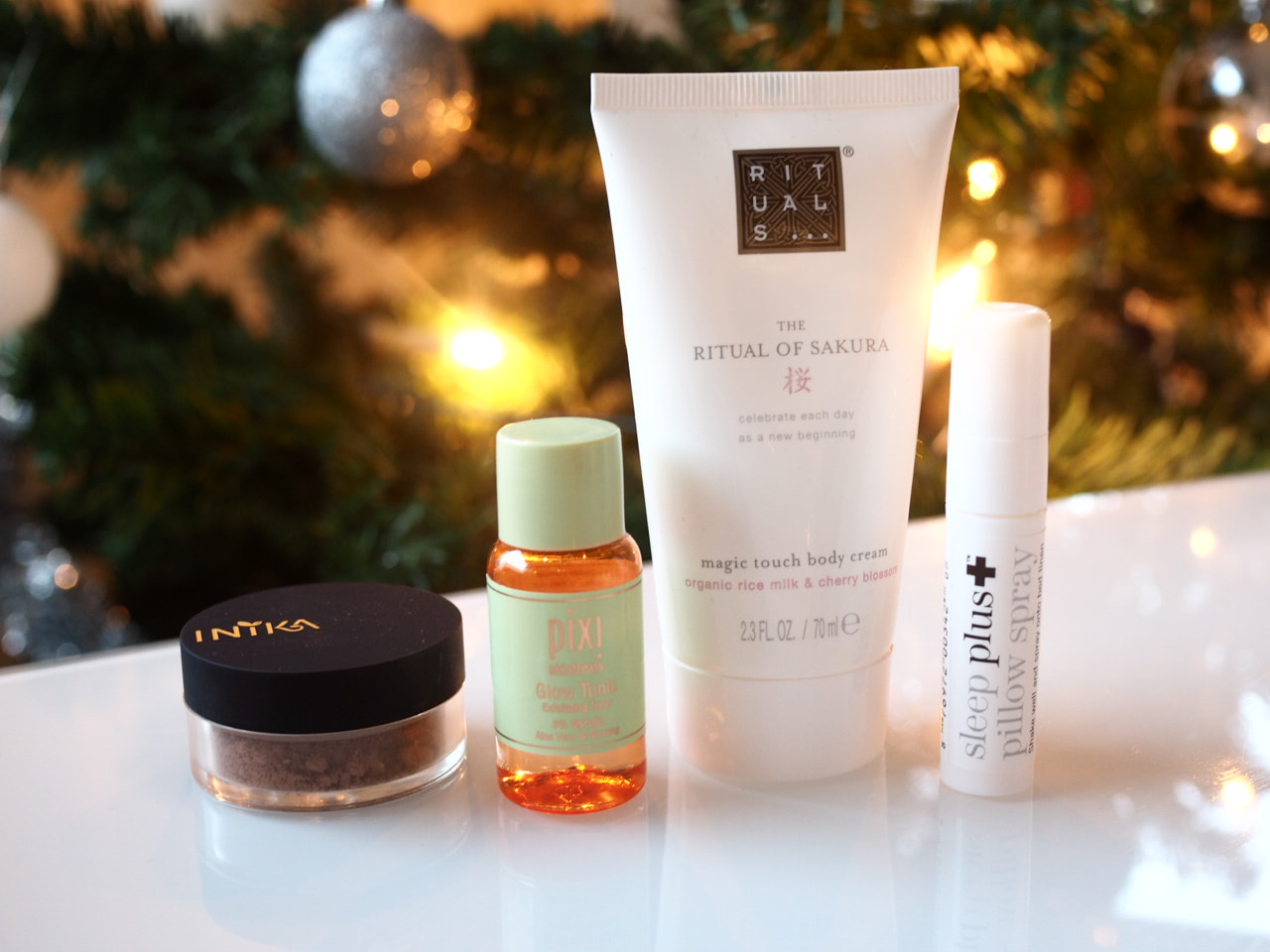 The next week's boxes will be posted on the next Sunday. I open the boxes everyday on my snapchat – charkkueve.