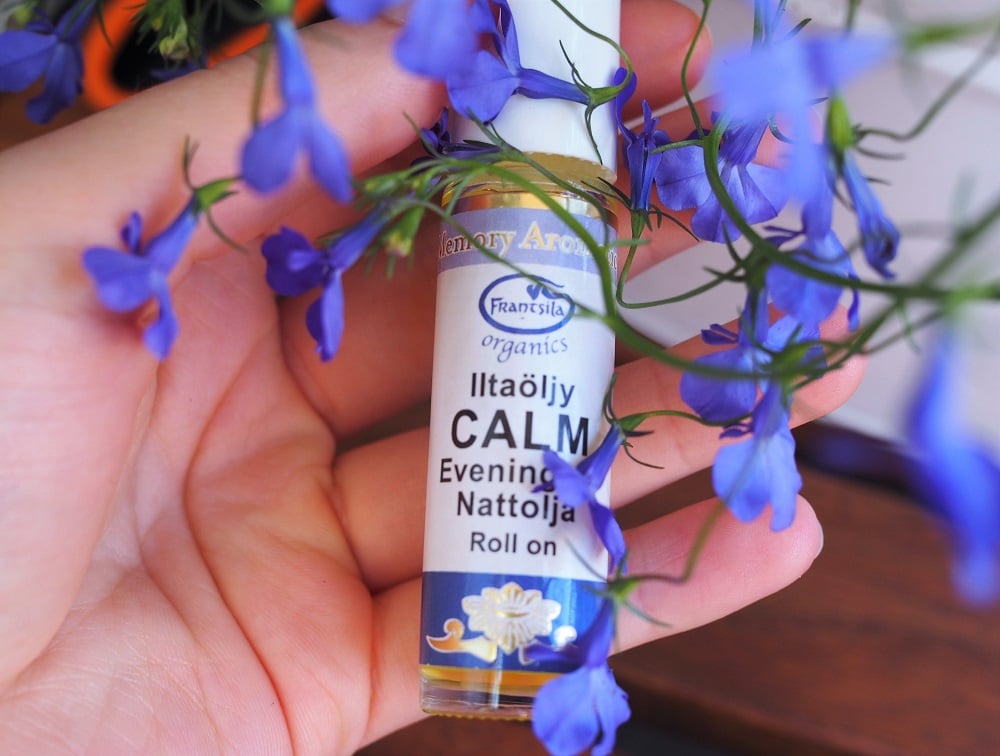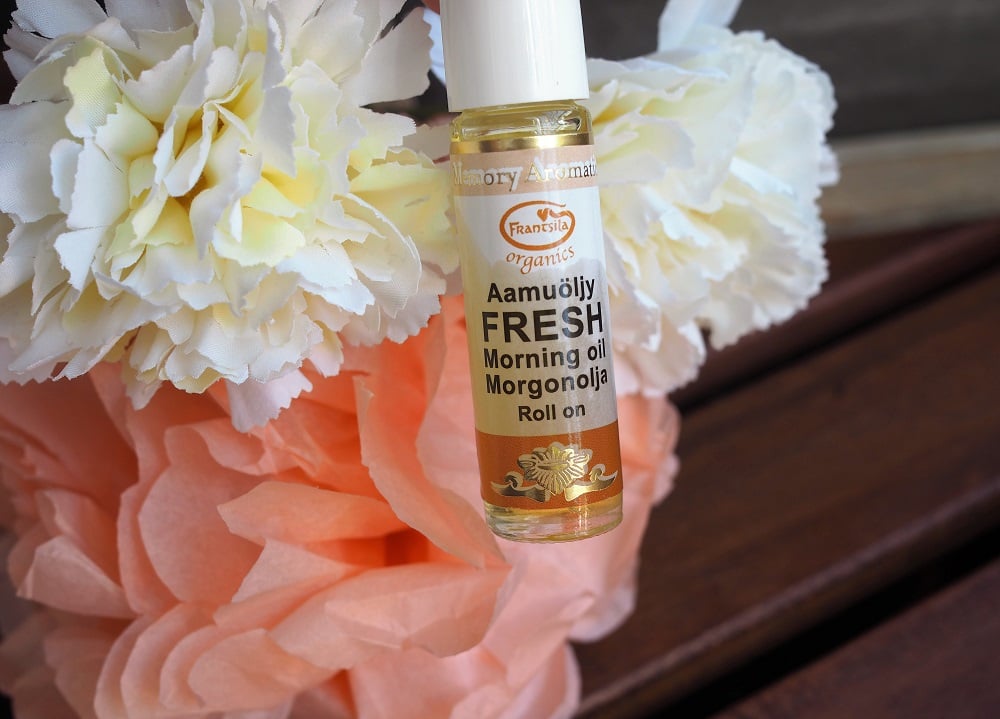 Skincare is more than a necessary chore in the morning and in the evening. It's about taking time for yourself and taking care of yourself. Essential oils are relaxing and have an impact on your mood which impacts your whole body's well being. Essential oils can for example soothe pain, reduce stress or they can have anticeptic qualities and that way help with impurities or acne.
Frantsila has a wide range of aromatic oils. I got to try their "Calm" and "Fresh" oils which are not a necessity for skincare but they definitely bring something new to your routine.
I shower in the evening and do most of my skincare steps then. If I'm gonna exfoliate or do a mask I'm gonna do it before going to sleep. For me it's a relaxing moment to wash away the day's makeup and dirt and get ready for a calm night and a good night's sleep. I finish my night time routine using the Calm Evening Oil. I roll it gently on my forehead, on the tip of my nose and on my wrists and breathe it in a few times. It has a lavender scent to it, which does evaporate quickly though.
Mornings are new starts. In the morning the first thing I do is wash my face and wake myself up for a new day. I finish my morning routine with Fresh Morning Oil which has a lovely refreshing scent to it. I breathe it in as long as it takes depending on how tired I am. It actually helps to cheer me up. I roll it on the same areas that I do with the Calm oil.
I've been using these oils for a while now and I really like them. They are tiny and cute, they have handy roll-on mechanism and they really do evaporate quickly. I know that for many aromatic oils are too much and their scent can be quite overwhelming. I don't personally like strong scents and was a bit afraid of using these at first. Luckily they are very light. Also my boyfriend hates strong scents and always notices if I'm using something new that smells. These he hadn't even notice!
The main ingredient in both oils is jojoba oil which is suitable for all skin types. So you could use these oils for dry areas or for example on your cuticles.
I think these are lovely products that I even wanna pack with me when going to summer cottage. These would be a fun gift too.
Do you use aromatic oils in your routine?
I have wrote earlier about Frantsila here.