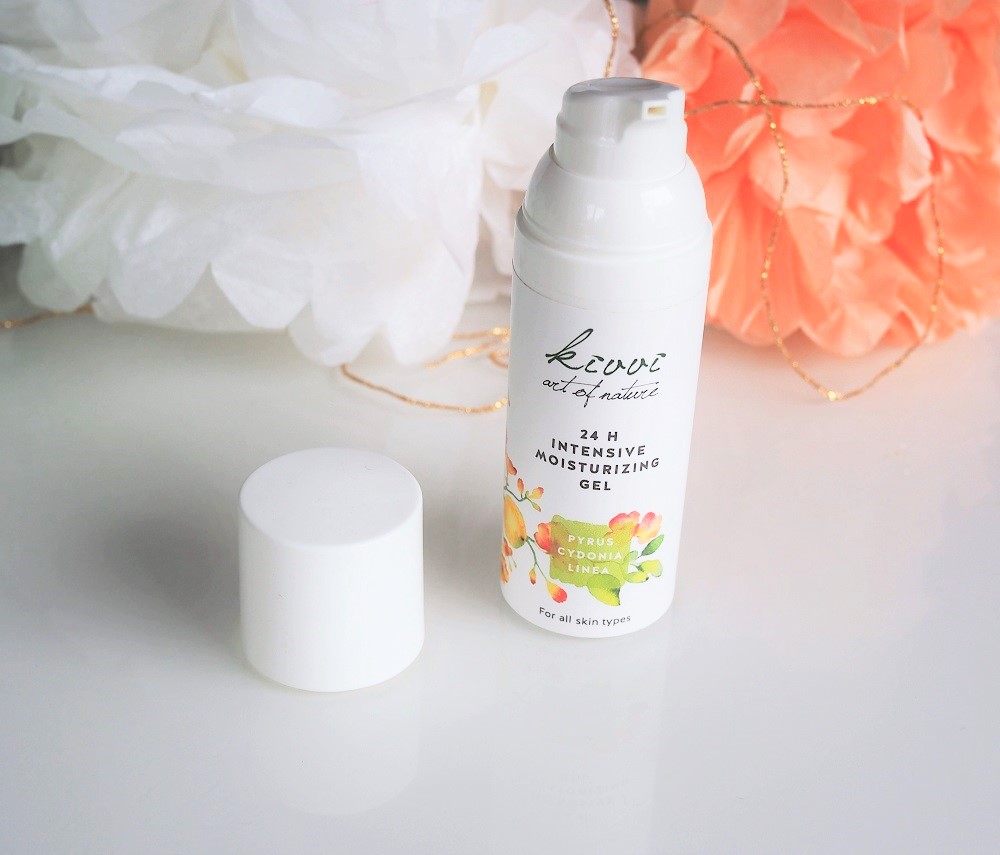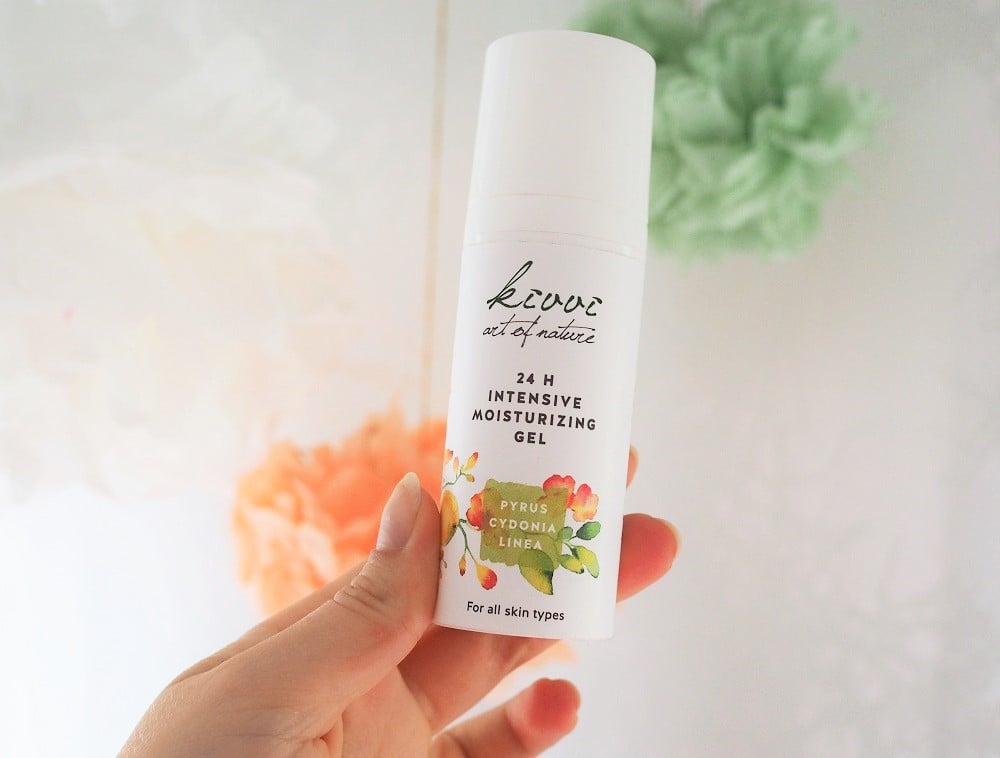 Latvia has some really nice  organic cosmetics brands. One of my favorite brand is Latvian made Madara and I found another interesting brand called Kivvi while I was visiting Riga. Kivvi has the ecocert certificate which is an easy way to know an organic brand is legit. Kivvi products are also suited for vegans which is nice since that's a group that seems to be growing.
I bought this Intensive Moisturizing Gel based on it's ingredients. I always check the ingredients in products. This is aloe vera based which is the best base for lotions if you ask me. There was another lotion which was supposed to be 'balancing" but it had water-base and coconut oil which I know my skin doesn't like. Also I avoid lotions with water-base  'cause there are so much better ingredients you can replace the water with. I feel like Aloe vera suits all skin types and definitely oily skin as well since it's a fresh gel that absorbs quite quickly. The lotion also contains kiwi seed oil, cucumber extract, raspberry and bilberry extracts, birch leaf extract and much more. Here are some info on some of the main ingredients:
Kiwi seed oil is rich in Vitamin C Vitamin B and minerals. It has naturally antioxidant properties and it's also gently exfoliating with AHA. So it is anti-aging and moisturizing and brightening all at once! What an amazing ingredient.
Aloe Vera is a moisturizer and a humectant (it attracts moisture). It's repairing soothing collagen-boosting and antioxidant to the skin. It also has antibacterial and antifungal properties which can help skin infections such as acne. Do you get why I love Aloe Vera now?
Raspberry seed oil is high with Vitamin E & A and fatty acids. It's very hydrating and it's also used to improve skin conditions such as eczema or psoriasis.
Birch leaf extract is a healing and antibacterial agent with balancing properties. One of my favorite toner for mixed face is actually birch leaf floral water (check this post!).
You can find more information about Kivvi's ingredient on their site.
The packaging is simple and beautiful in all Kivvi's products including this masterpiece. White with beautiful water-colored details. So pretty! It comes with a pump so it's also hygienic and handy.
Since the lotion is in gel-form it feels very light and fresh on the skin. It absorbs quite quickly which is nice. It has helped with the dryness I've had and it's also been great during summer when my skin has been irritated by the sun ('cause of tretinoin). I love to use Aloe Vera on my skin during summer and this has worked as my aloe vera + my moisturizer. I know it's hard to find good moisturizers for mixed and oily skin and this is one of the good ones – really. It's lightweight yet effective and it doesn't clog pores. I can recommend this to all skin types.
The gel costed only about ten euros in Latvia. In Finland it's obviously a bit more expensive but you can find it here. Kivvi is sold mainly in Europe but you can find all the stores here.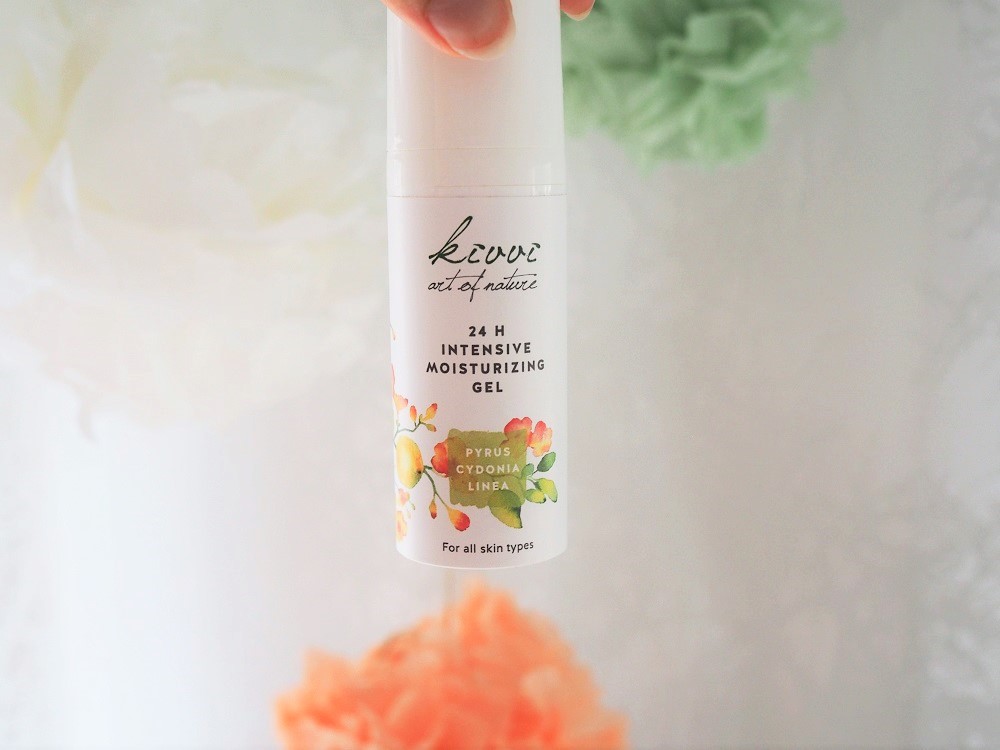 More reviews? Check posts on my Reviews tag.