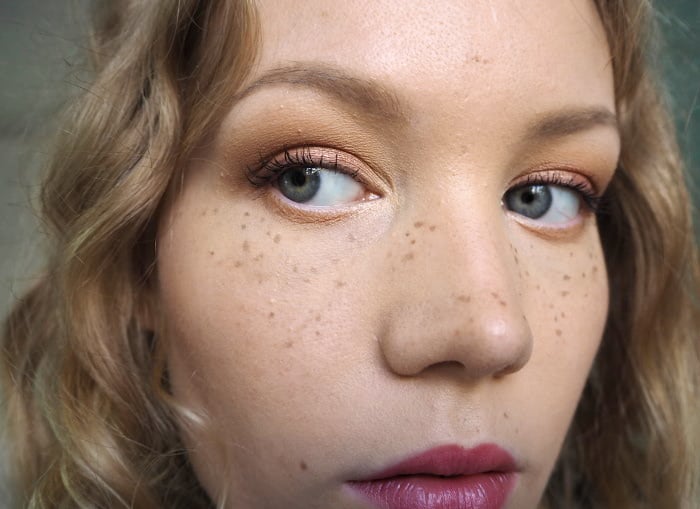 I love freckles.
I've always had them, more after I've gotten some sun, but I've never really paid much attention to them. Until this year. I guess this year has been quite a journey in embracing the things I have naturally going on: curls, freckles, high sensitivity and well, me.
Sometimes embracing the natural thing… means faking it. I'll show you why. In this post I'll show you how to enhance your freckles, or if you don't have any freckles of your own, I'll show you how to fake them naturally. Because freckles are awesome and everyone deserves to have them.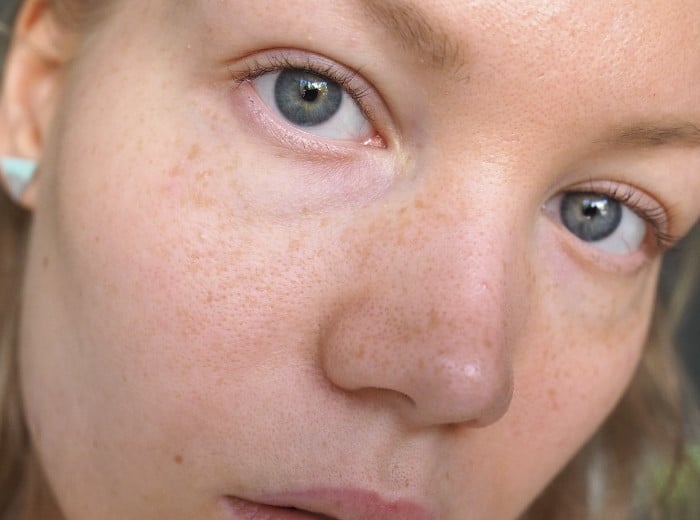 Here are my freckles. There are lots of them, and you can see them clearly, though they are quite light-colored.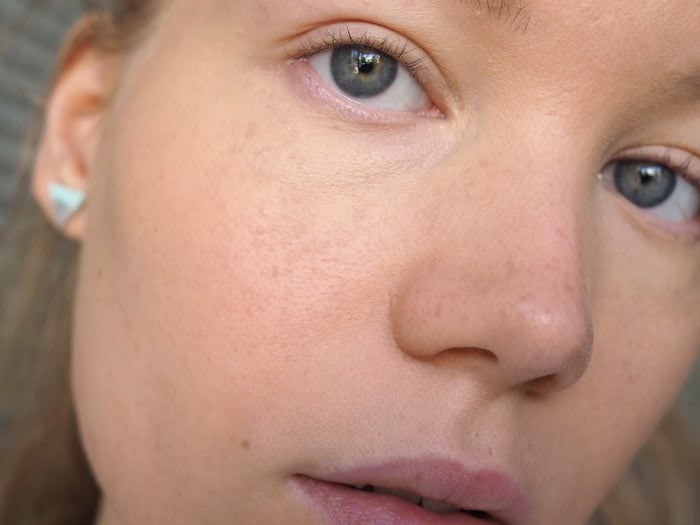 But put on some makeup and they've almost vanished. Which is why I fake them, just a little bit, because I would like to see them more clearly.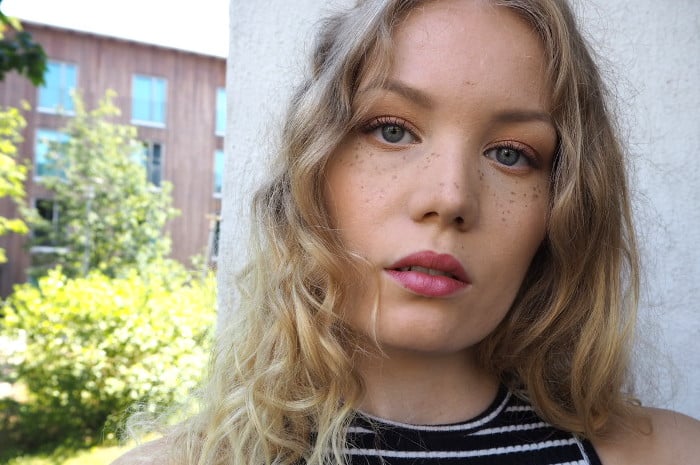 How to: natural faux freckles
The key thing in creating beautiful freckles, is to make your fake freckles imperfect, just like the real things are. They are not all round and the same size. Just look at my natural freckles, and you'll see, that real freckles are actually quite a mess. So make them different sizes and different shapes! It's hard, but just try your best. What I do, is I try to follow my natural freckles and paint over them and try to mimic them.
Another thing to note is, that freckles are not necessarily focused in just one area. For example I have most of my freckles under my eyes and on my nose, but I have a little bit of them all over my face. So maybe paint some freckles on your forehead and chin as well. That makes your whole look look more put together.
What product should you use for fake freckles?
I like to use KICKS Fake Freckles pen* (unfortunately only sold in Finland, Sweden & Norway), which makes doing fake freckles super easy. I got it as pr-sample. But you can use whatever works for you best: an eyeshadow applied with a damp brush, brow pen or brow gel. The best product is possibly a brow gel or pomade. Here are two good options:
Anastasia Beverly Hills Dipbrow pomade*
NYX Tame & Frame Tinted Brow Pomade*
As for color, medium brown is a good choice, but choose lighter or darker according to your own tones

So first, I paint the freckles. I do couple at a time, so that I get more control over them.
After that, I quickly press on the freckles with my finger, before the product dries on my skin. That takes some of the pigment off and also smudges the freckles a bit. You can even use a makeup sponge, if I feel like the freckles look too harsh.
And, well – that's it.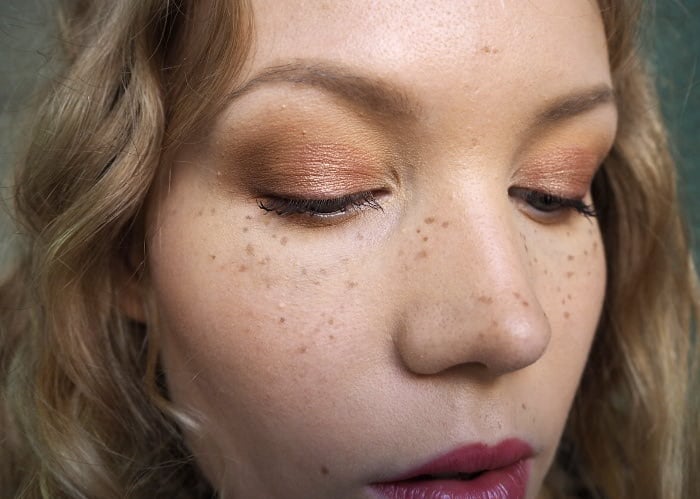 Except this quick tip:
Freckle enhancement technique for those, who already have freckles:
Before I had the freckle makeup pen, I used to remove my makeup from my freckles with a q-tip. That works as well and obviously looks even more natural (since you're just removing makeup from the freckles). The only problem with that is, that you can accidentally remove makeup from a larger area, so you need to be careful, so that you don't look like you just, you know, removed makeup from different spots with a q-tip.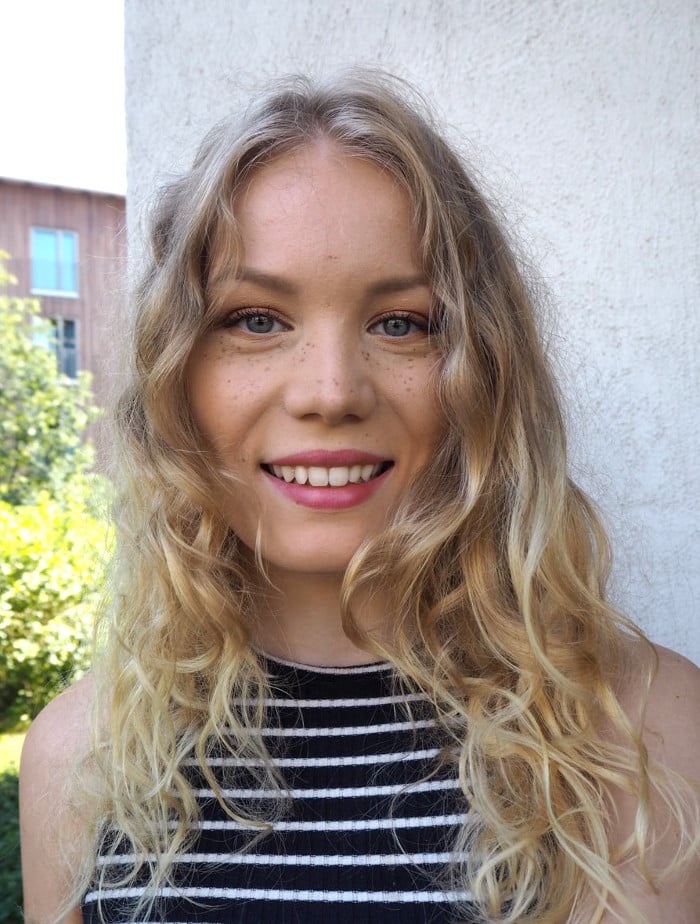 Any other freckle lovers out there?