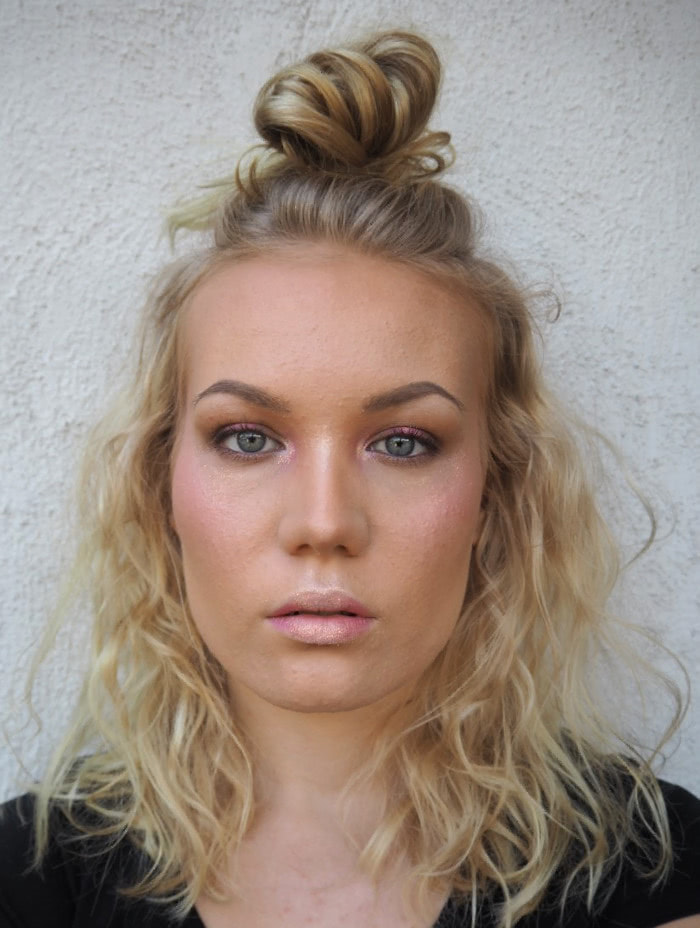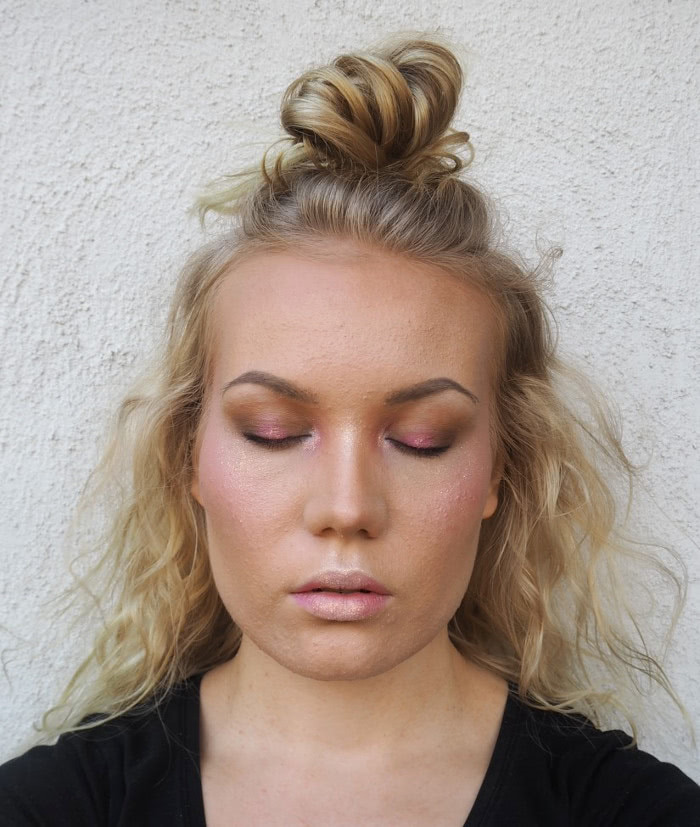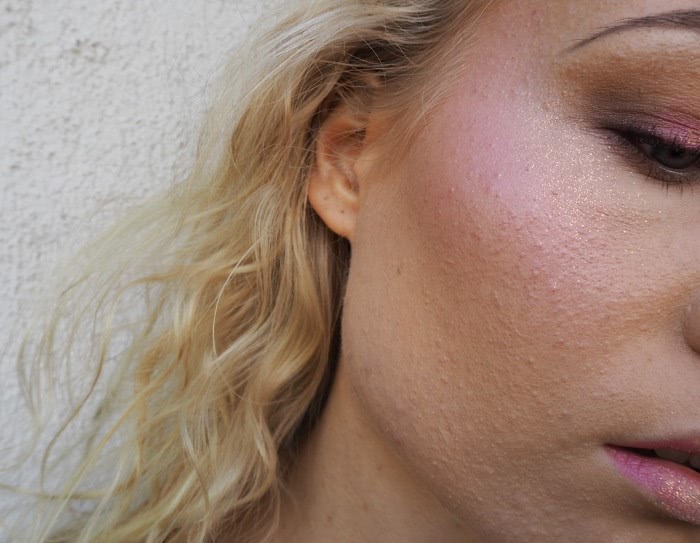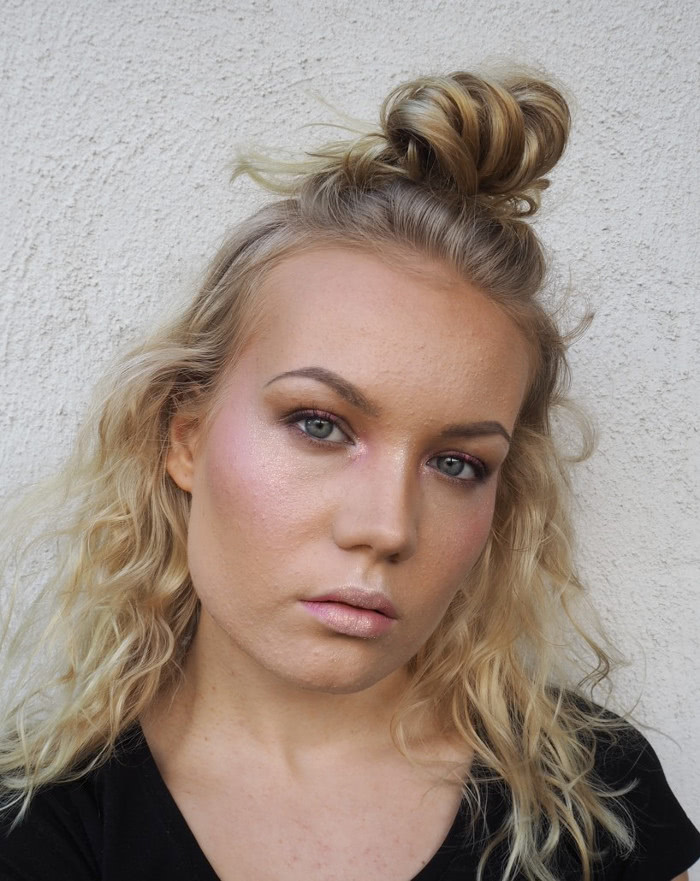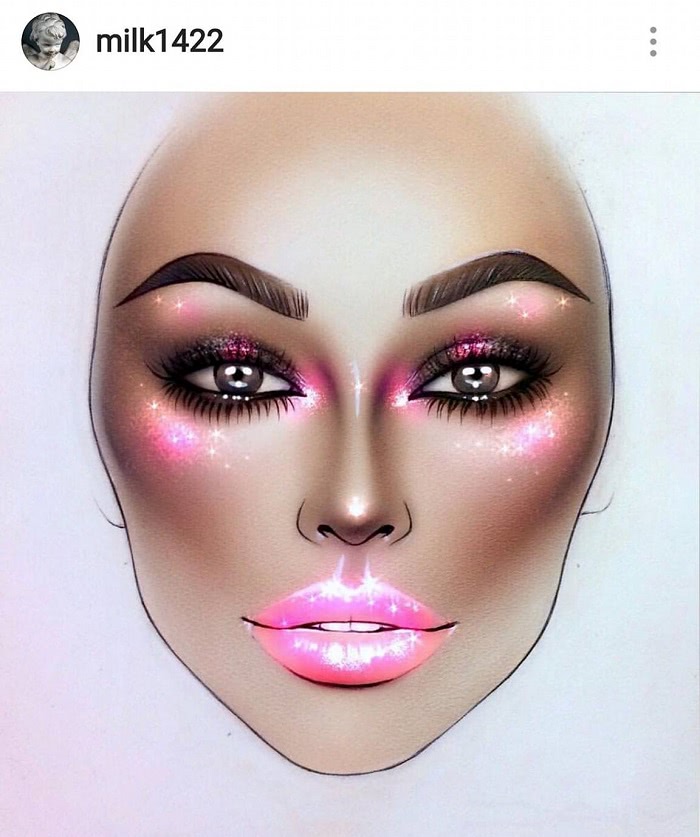 I love face charts. They are inspirational and even though it's a totally different story to do makeup on a real face, you can draw inspiration from them. I truly feel, that makeup has no rules and I love that about face charts: you can try different color placements and new tricks. Milk 1422 is definitely one of my favourite face chart artists, and this look was inspired by him and the face chart seen here.
This was also a collab between seven Finnish beauty bloggers. You can find face chart makeup on all of their blogs, linked here. Special thanks to Mari for coming up with this idea – it was fun to create something different for a change! And thanks to Hannamaria for choosing me the face chart.
The diary of a true shopaholic
Kidult
Maria GlowMizz Annie
Miss Aria
Hannamaria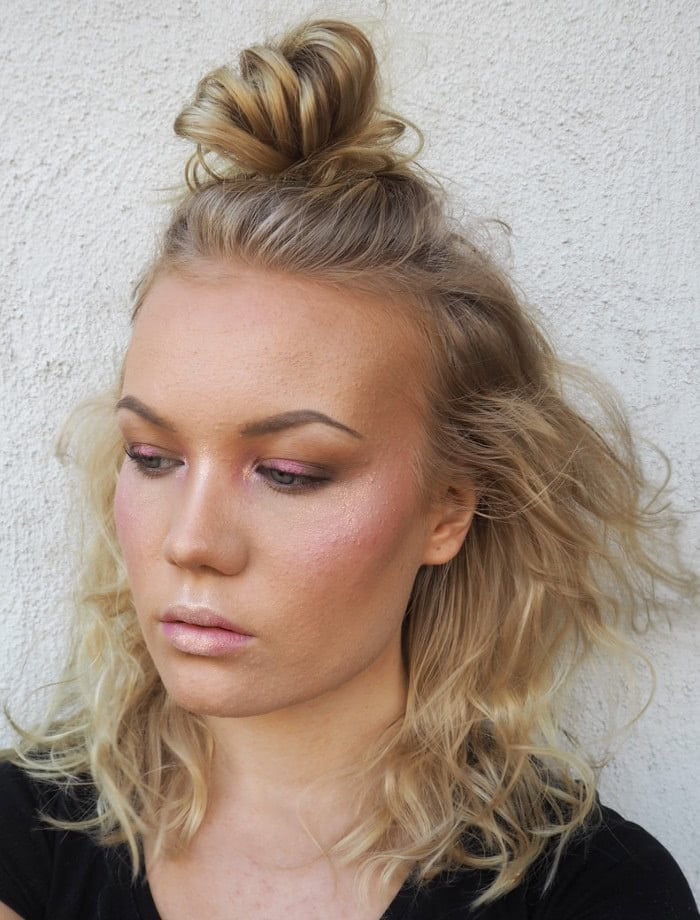 P.S. Those are my natural curls! I've been doing some research and learning to treat curly hair. I always knew I had curly hair, but I was still surprised to see it that curly.
P.P.S. I started to watch Game of Thrones from the start, so suddenly the world doesn't seem that dark anymore, haha. Anyone else doing this? I mean – are there any other options, since it's a year's wait 'till new episodes?