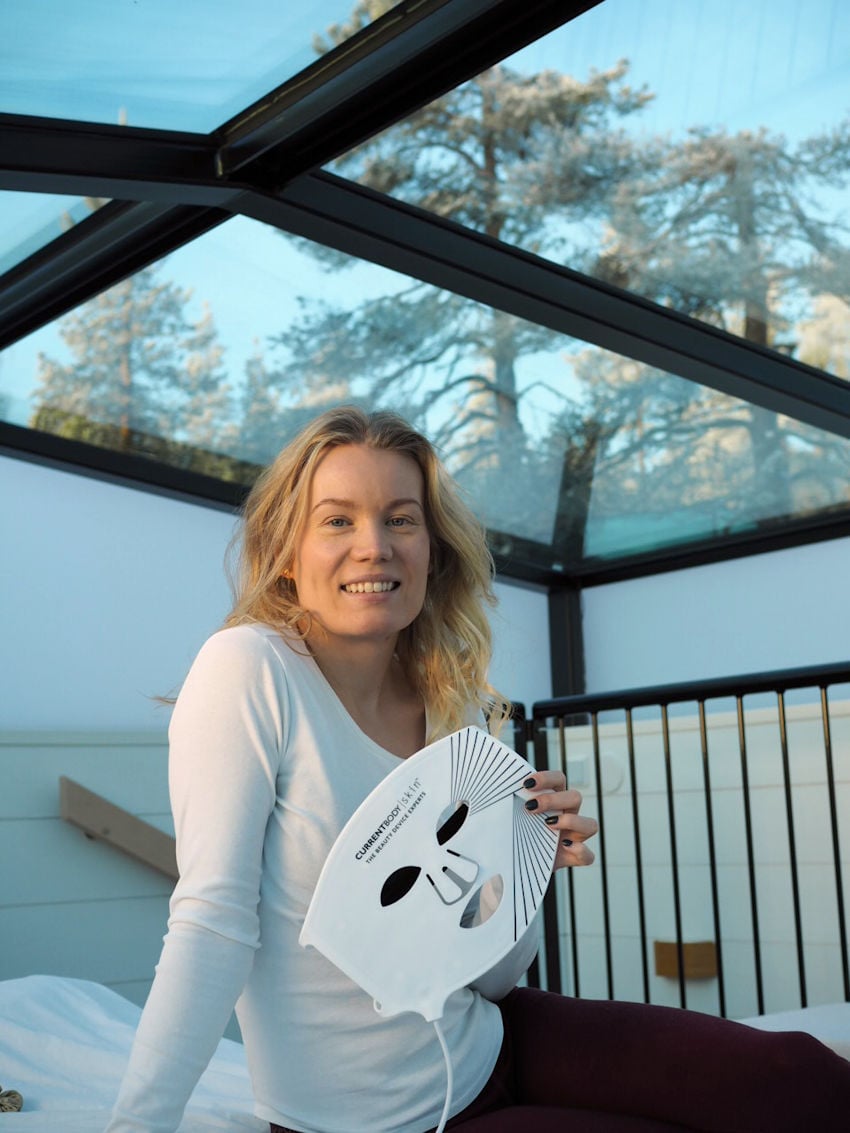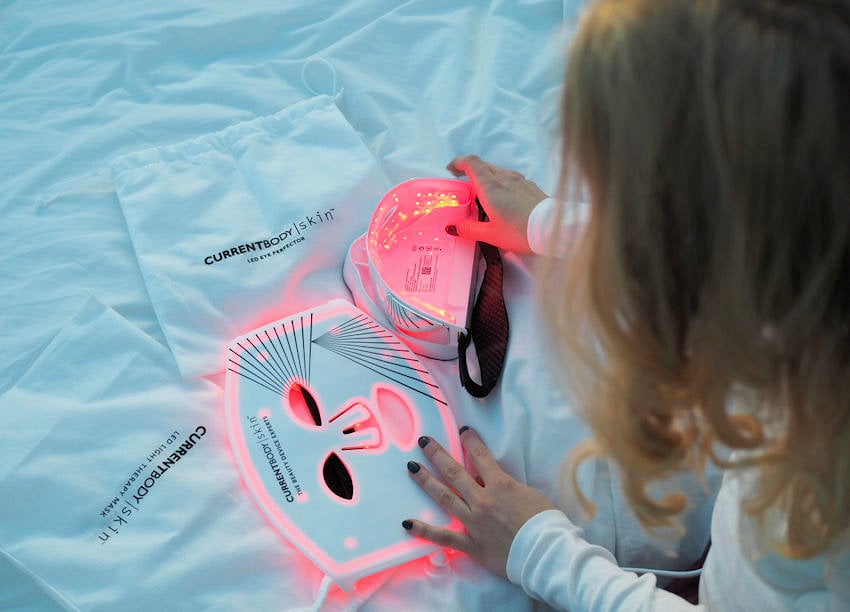 Ad: Currentbody
*affiliate links marked
I'm all about skincare that is scientifically proven and gives results. That's why I'm super excited about *Currentbody's red light mask, which has made me love my skin even more.
For those of you that are not familiar with red light therapy, here's the idea in a nutshell:
Red light therapy is known to stimulate collagen production and collagen is key in keeping your skin young and healthy. Think of it like this: collagen supports and holds your skin's surface together. Besides this, red light has other benefits as well. Personally I have found it really helpful in treating hormonal acne spots. I feel like it also evens out my complexion, making my skin glow from within.
Yeah I know – sounds almost too good to be true. But I promise you, red light skincare is here to stay. So let me tell you all about the best red light mask there is!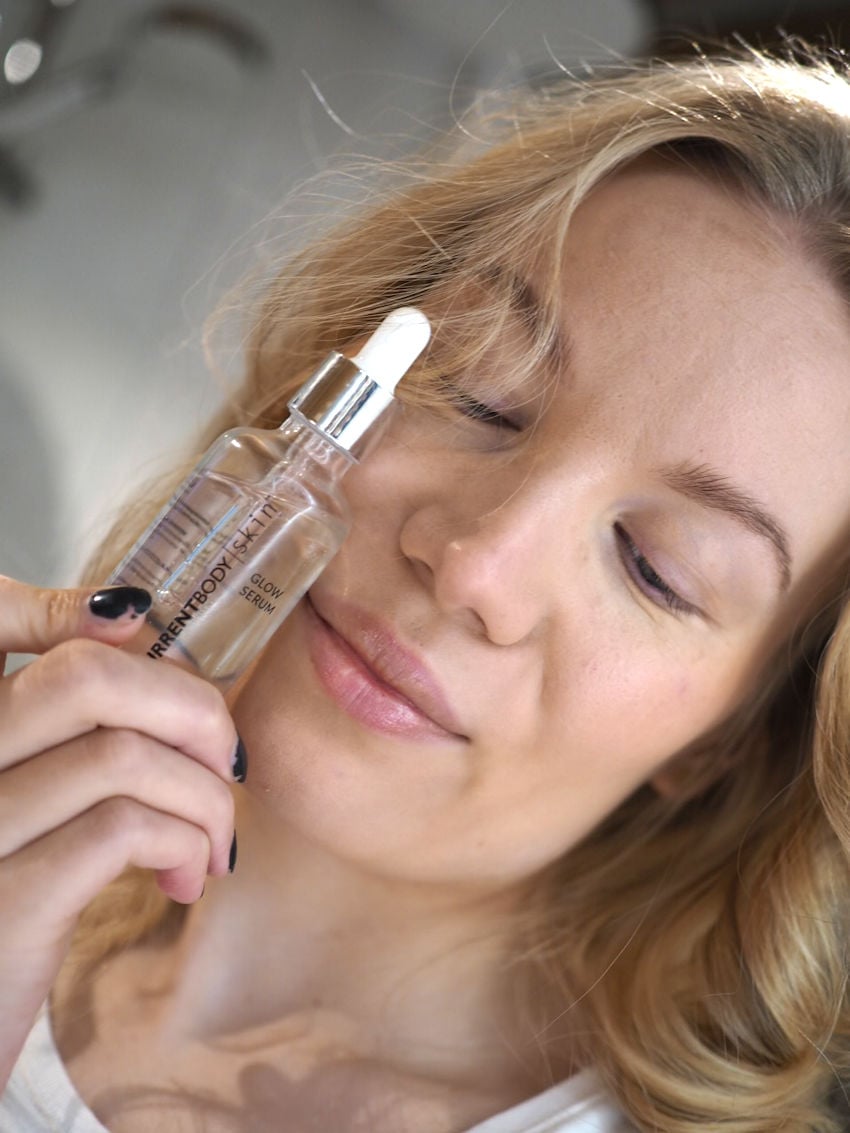 The best red light mask
For the past two months I've been using Currentbody's *Skin Led Light Therapy mask and my skin is looking great. I feel like I'm on on top of my skincare game. Also – taking care of my skin has never felt this nice. And it's cold, dark, dry November in Helsinki, so that's saying something.
As I mentioned, collagen is key in keeping your skin healthy. As you get older, your skin starts to produce less collagen, resulting in wrinkles.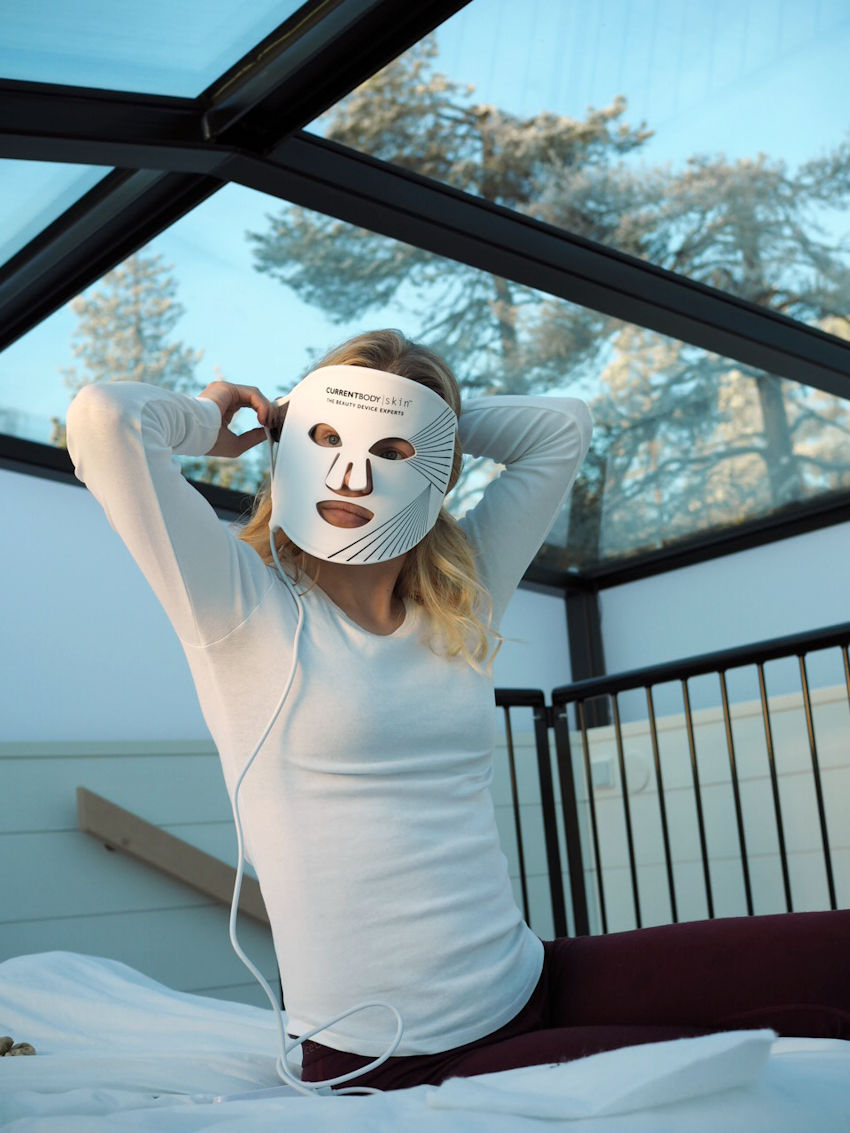 Currentbody Skin Led Light Therapy Mask review & my results
Currentbody's light therapy device combines Red (633nm) and Near Infrared Light (830nm) wavelengths, that repair your skin by regenerating the production of new cells (and production of new collagen). Red light therapy also boosts circulation, improves blood flow and brings more oxygen to the skin.
All of this results in healthy, glowy skin. And I really see the difference! I would compare it to a great professional facial, after which you always feel so refreshed, clean and radiant. I'm sure a big part of it is the way it boosts circulation. Because one of the great (but maybe underrated?) benefits of facials is the massage. It just depuffs your face – like a good workout does your body.
Read also: Red light therapy for hormonal acne & other skin issues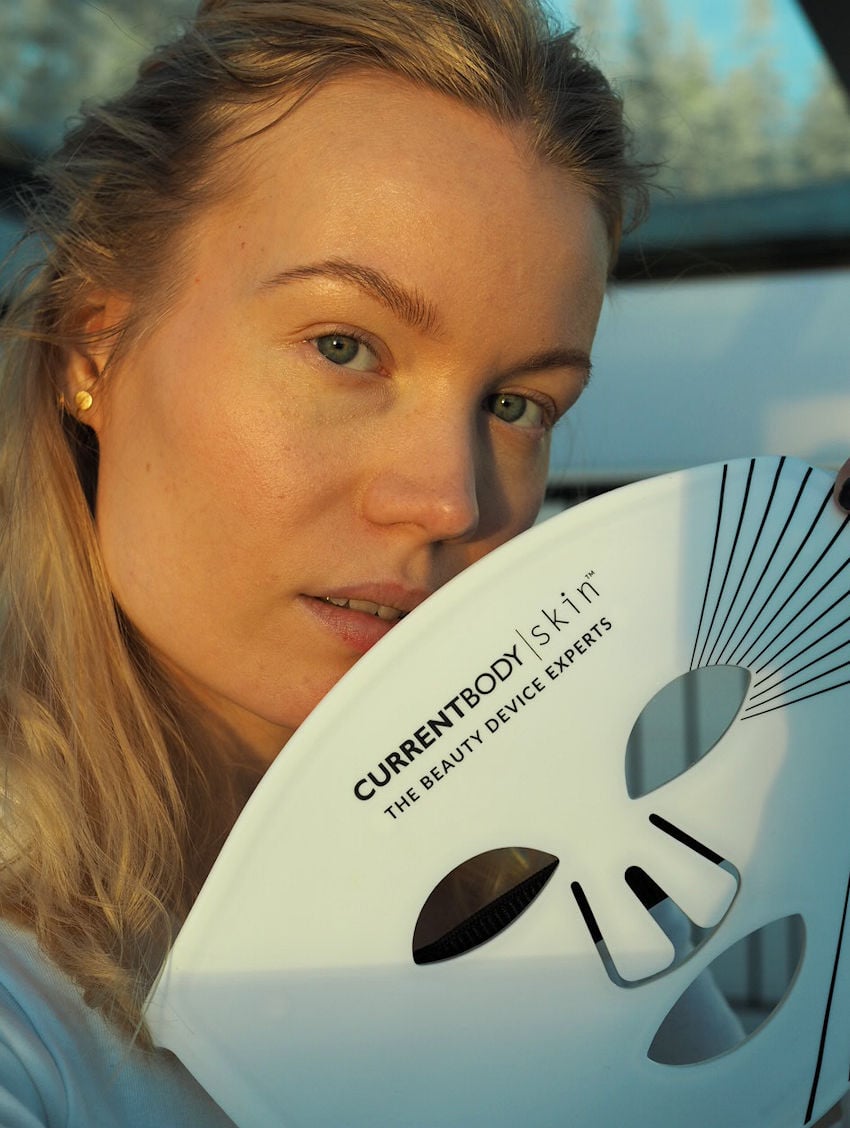 The best anti-ageing mask with red light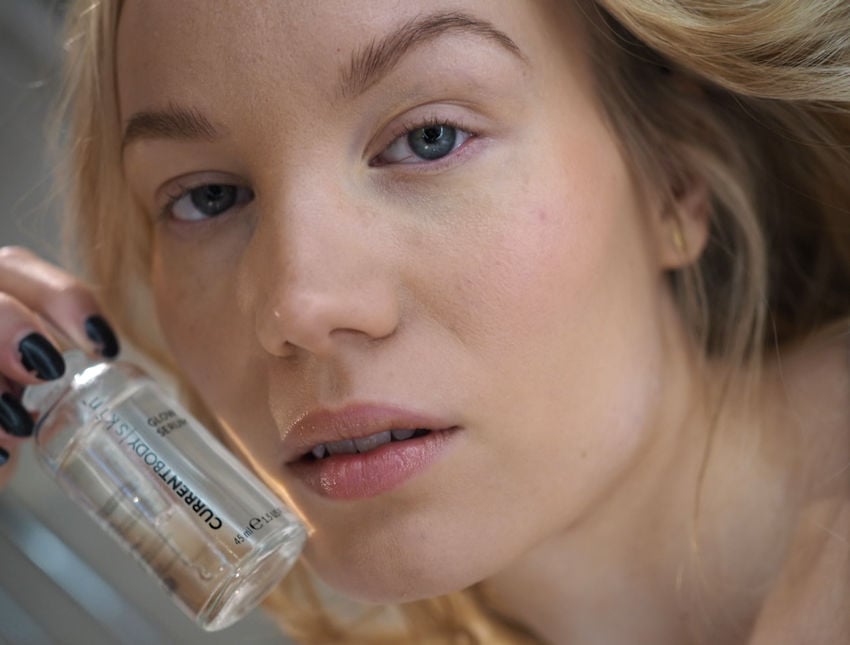 5 times per week – 10 minute at a time – on clean skin
Using the mask is so easy, making it a part of your skincare routine is effortless. Truly. It has an automatic 10 minute program, so you only have to push one button. I use it for the recommended time – so 5 times per week. The mask is flexible, so the fit is great.
You apply the mask on clean skin – using a serum underneath is fine – and you just wipe it clean after every use to keep it clean. I use it on the evenings, while watching some tv-show (so the 10 minutes feels like 2). The light is bright, but my eyes get used to it quickly. If your eyes are sensitive, you can use the goggles that come with it. However, it is safe to use without goggles – it's tested to fit eye safety standards.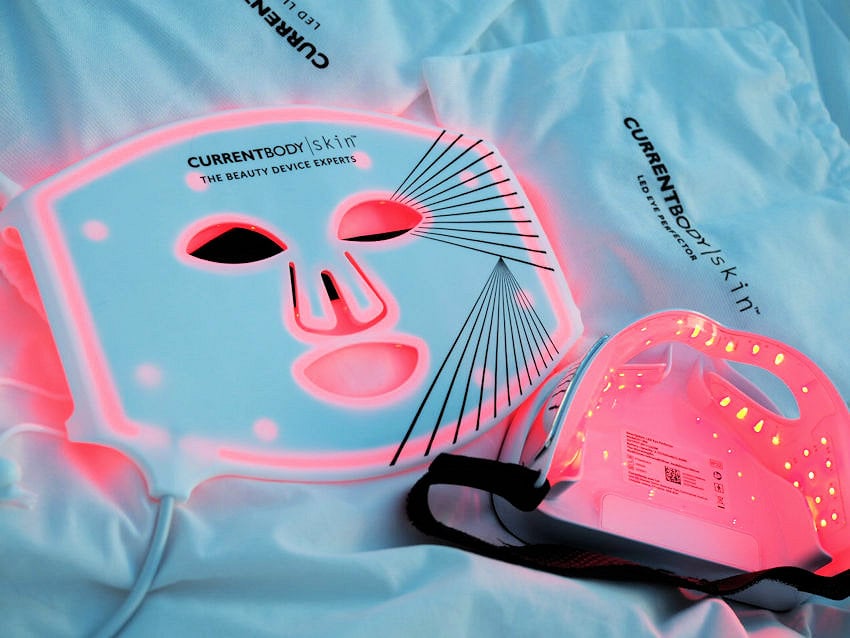 Currentbody Skin LED Eye Perfector mask
I also have Currentbody's *Skin LED Eye Perfector mask, which targets crow's feet and wrinkles around the eyes. The skin around the eyes is thinner, so the first signs of ageing typically show there.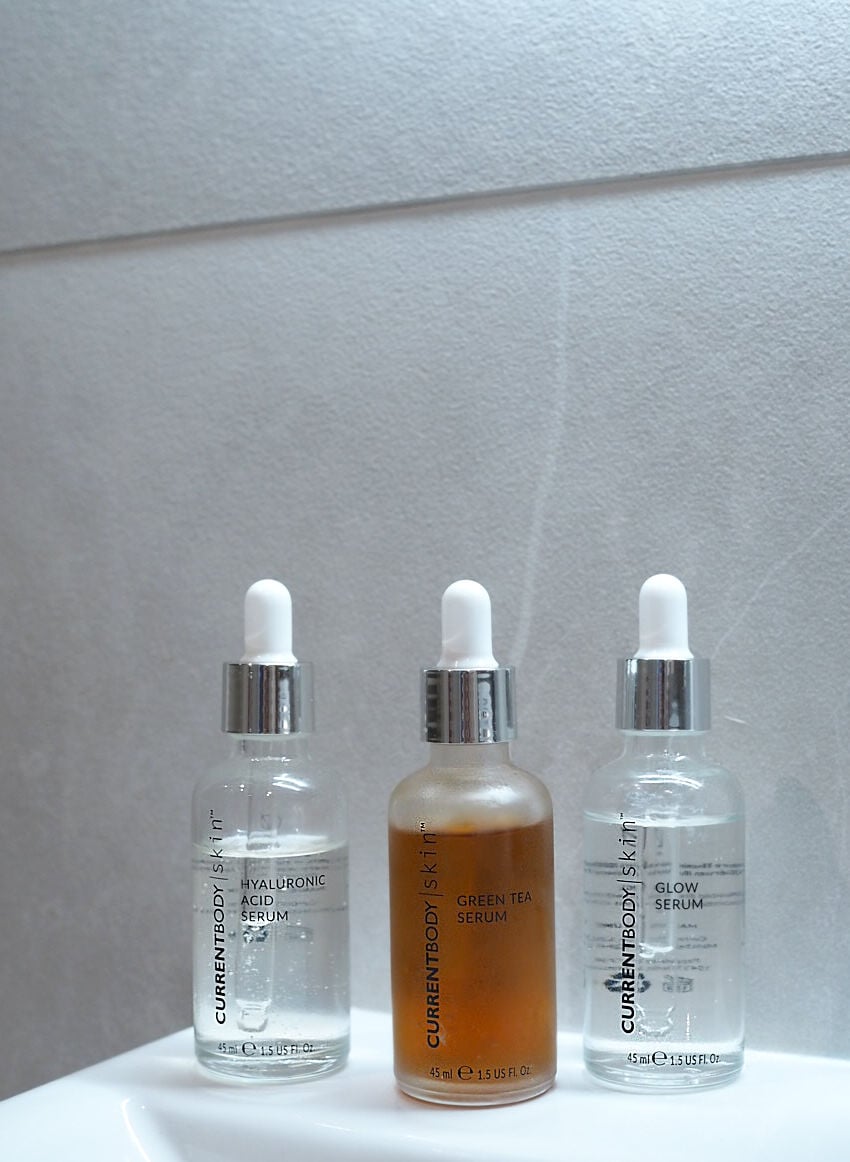 Besides Currentbody's led masks, I've been loving their serums. My top three serums are the
Hyaluronic Acid Serum – which helps with any dryness and also seems to soothe my skin.
Glow Serum – which I love under makeup to maximize my glow. It contains caffeine, do I need to say more?
and the Green Tea Serum, which I still need on my T-zone to balance out some impurities.
All of these belong in the *Skincare set, which really offers value for the money. Four serums for the price of a one really good one, basically. All skin types benefit from the use of a serum. Using a light watery product under the lotion works wonders. If you have any dryness whatsoever, serums may be better than a thick cream. It's all about layering – adding lighter products first and then sealing in the hydration with a lotion.
Read also: How to build a skincare routine for all skin types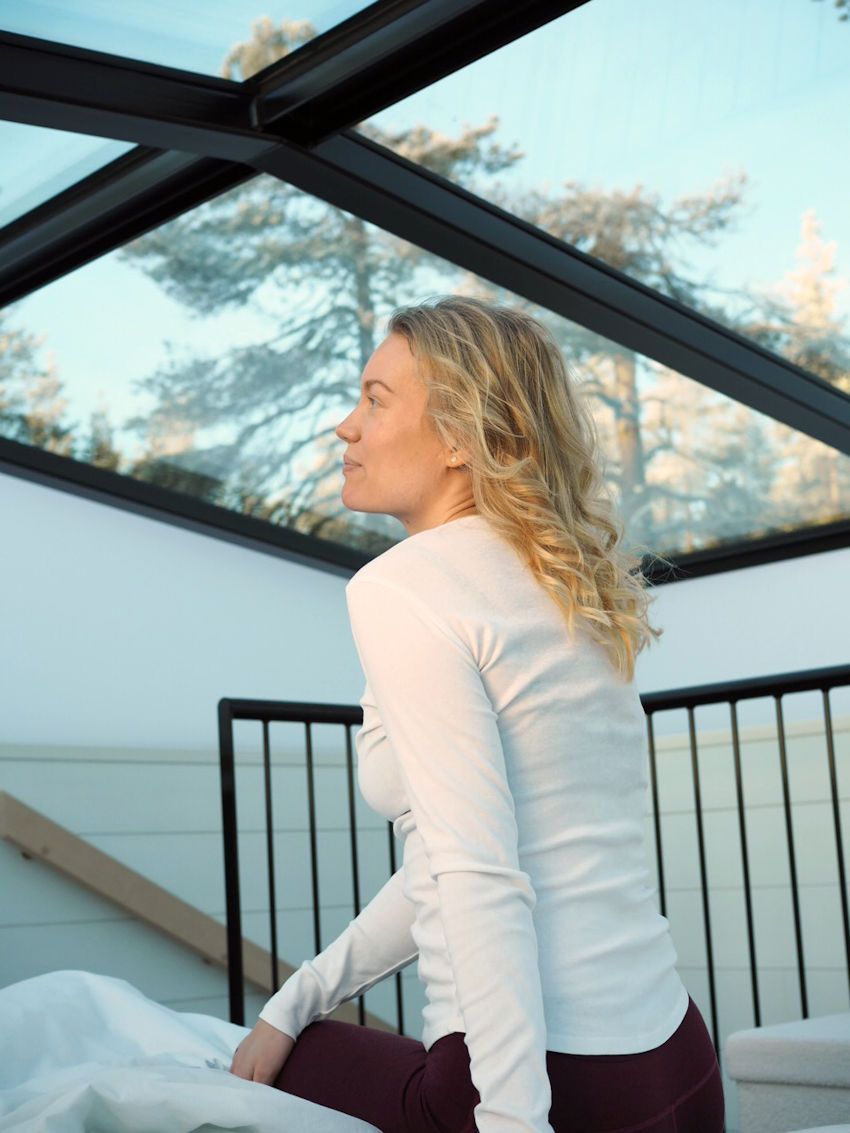 One more thing I have to note about these led masks is the fact that it's the first skincare thing that my man is also interested in. Risto was actually the one to first tell me about the benefits of red light therapy anyway. But now we're both into it. As a beauty professional it's a big thing getting to share something like this at home. We actually have a routine of both using the mask in the evenings.
So I guess I'll add it to my list of things for a happy long relationship (as almost 10 year together, I'd like to think I have an idea).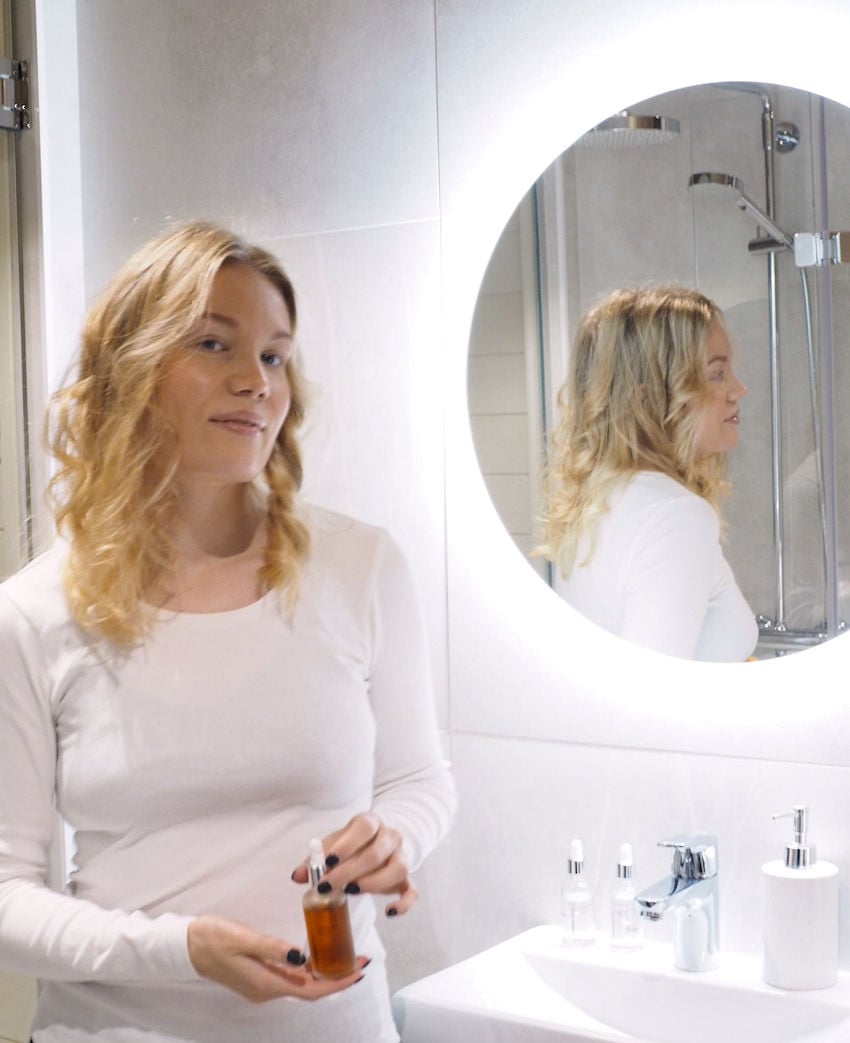 If you'd like to pamper your skin with Currentbody's amazing mask – and spend your skincare budget in something that actually does deliver – I have a discount for you! Use code CHARLOTTA – this will discount the entire CB LED range by 20%. It's valid until the end of November.
Shop:
*Currentbody Skin LED Light Therapy Mask (UK)
*Currentbody.com (UK)
*Currentbody.com (US/CA)
*Currentbody.com (APAC/AU)