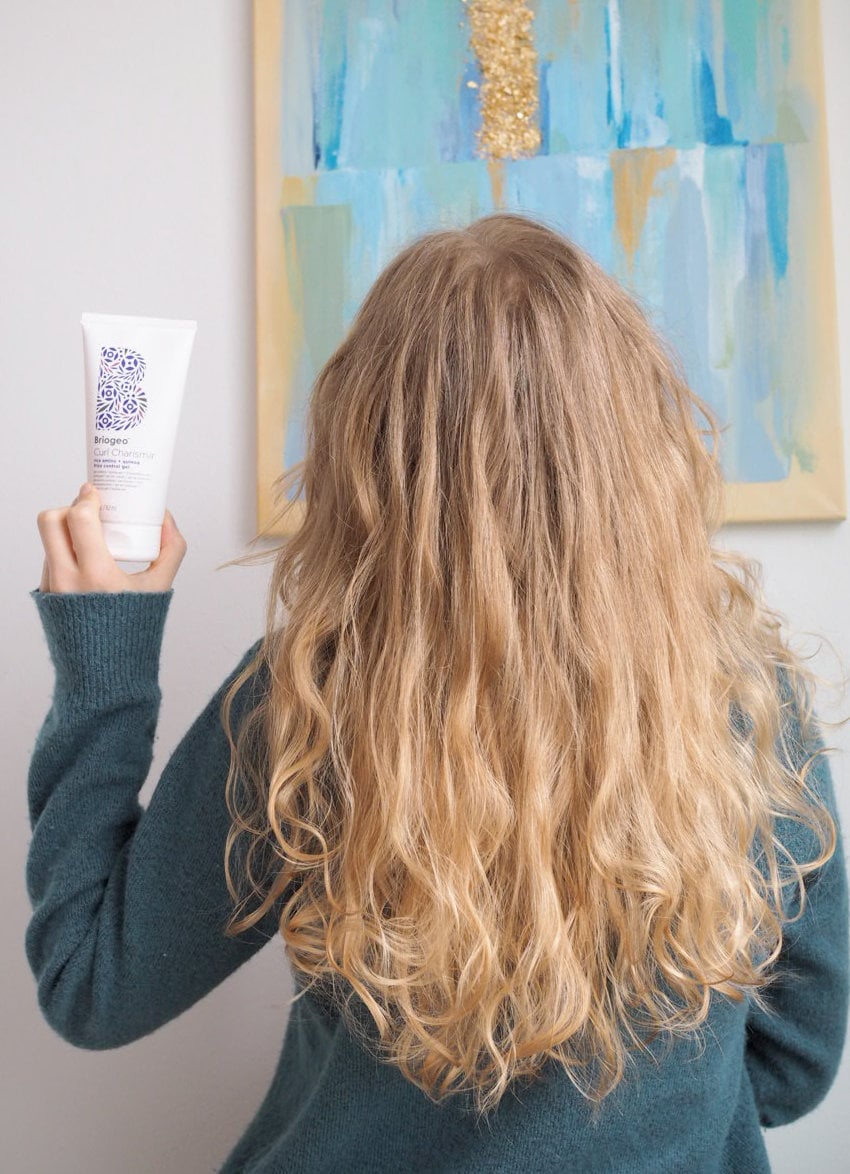 *adlink
Finding good hair products for naturally curly hair, that is more on the wavy side, is hard. Especially conditioners. And curl creams or gels as well, actually. Usually people with wavy hair want to smooth out their curls and the products are advertised to do just that (with silicones).
I prefer products that are mostly made with natural ingredients and without silicones. A good conditioner needs to be very smoothing and slick so that I can untangle my hair with it, but it can't make my hair too sleek – otherwise my waves won't get as defined.
And since you already saw the title, you know that I have good news. I have found great new products for naturally curly and wavy hair. These are actually so far the best that I have tried. And best of all, they are available not only internationally, but in my own country as well.
Hallelujah.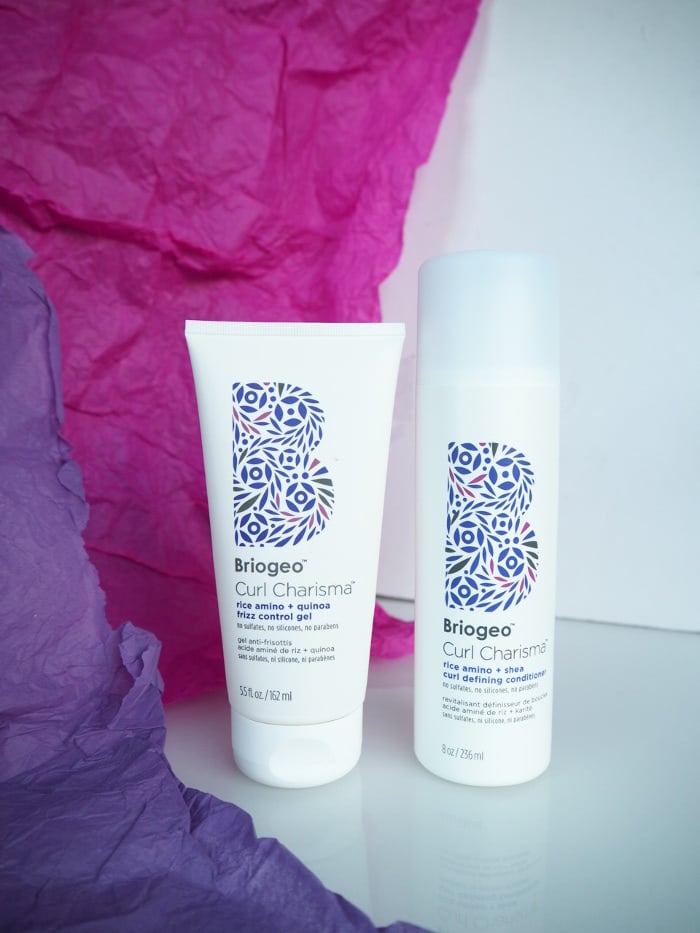 Briogeo Curl Charisma products for naturally curly and wavy hair
Briogeo's ideology seems perfect for me. Briogeo's products are 6-free, meaning that they don't contain sulfates, parabens, phthalates, silicones, DEA and synthetic color. Now I'm not an expert on ingredients, but I do like to avoid ingredients, that are questionable and possibly toxic (like like phtahalates and DEA). I also feel like some of the ingredients are just unnecessary – like silicones and synthetic colors. These are some of the reasons I prefer using more natural cosmetics. Their ingredients rarely come up negatively in a google search. And as I've been using conditioners without silicones, I can definitely say you don't need silicones to make your hair smooth.
Briogeo's products are also cruelty-free and mostly vegan.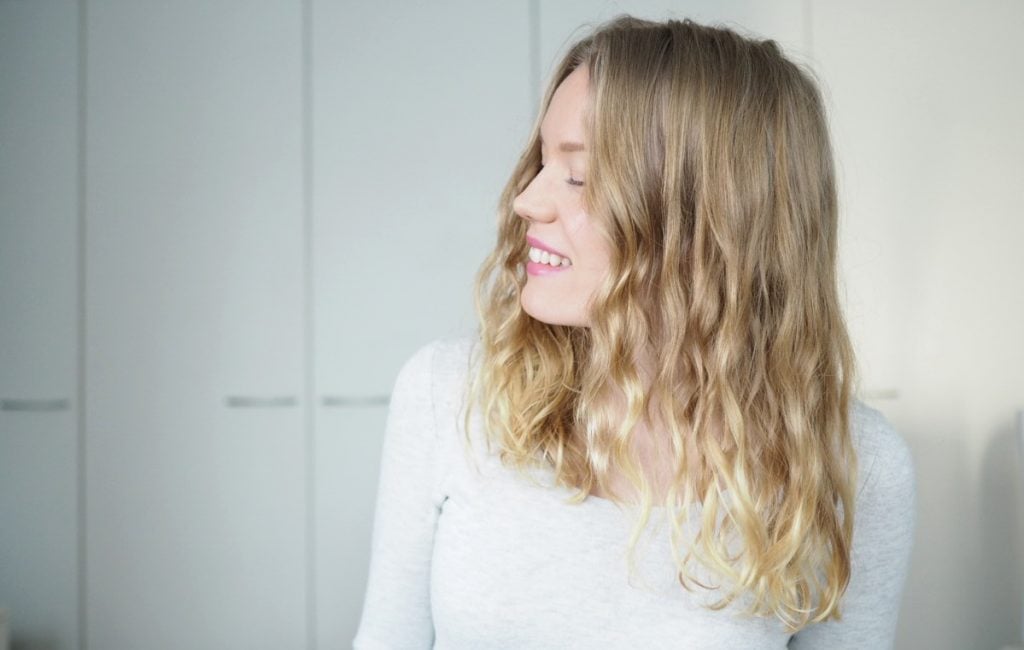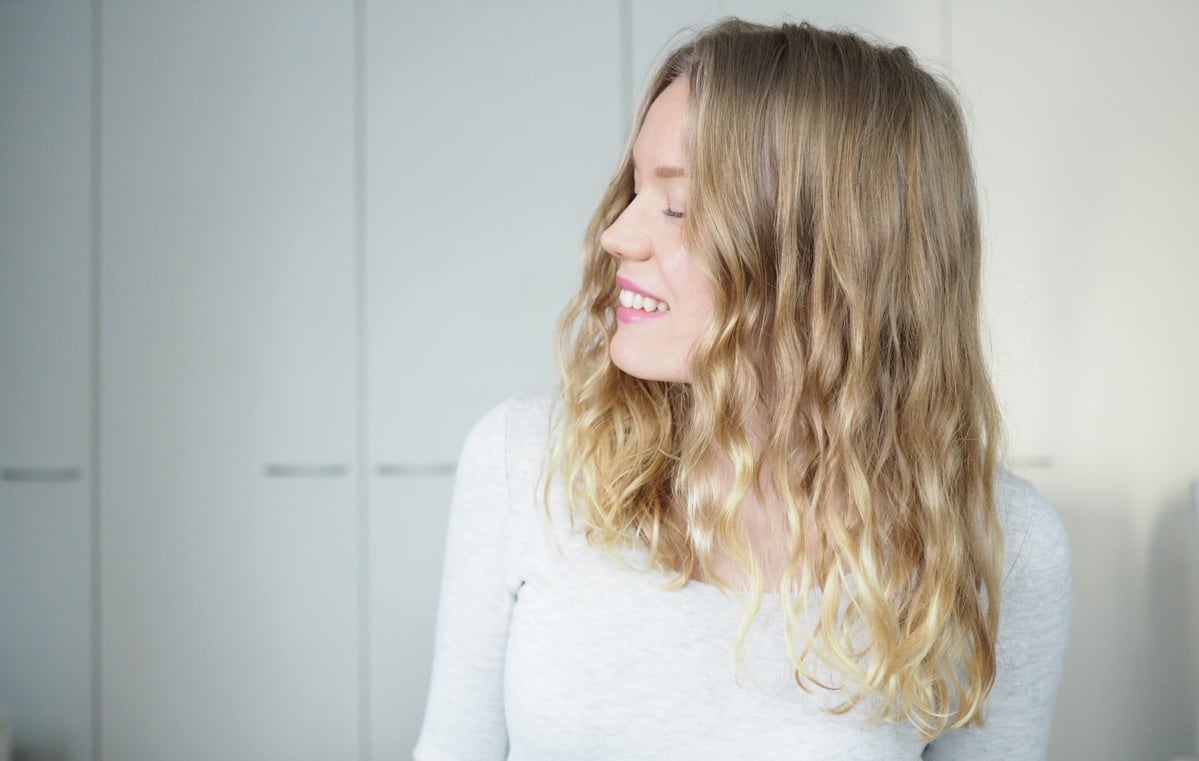 In these photos I have used the Briogeo conditioner and the gel on my hair and let my hair air dry.
Briogeo Curl Charisma Rice Amino + Shea Curl Defining Conditioner
The Curl Charisma Conditioner is wonderful. It's made for type 2A to 3C curls. Basically what that means is that it's for those that get loose waves, to those that get spiral curls. Here's a good photo to check your curl type.
This conditioner makes untangling my hair easy and leaves me with soft hair. At first I thought it was gonna be too heavy for my curls, because it felt so sleek, but it's actually perfect. Turns out, my hair does need a lot of moisture (shocker for a curly girl, I know).
It contains ingredients like rice amino acids, shea butter, quinoa extract, tomato fruit ferment and almond oil that moisturize, protect, create definition and prevent frizz. What I like about the ingredients, is that there's not too much oils (they are are quite in the middle of the INCI list) and that there's not coconut oil. I feel like coconut oil in my hair just doesn't work.
All in all, this conditioner is great. I'm so happy I found it!
*Briogeo Curl Charisma Conditioner
Briogeo Curl Charisma Rice Amino + Quinoa Frizz Control Gel
This product, as well, is recommended for type 2A-3C curls.
This gel is so nice, because while it gives me some hold, it also seems to give me some shine and moisture. It's very lightweight and doesn't really dry down to a stiff cast, as gels tend to do. I would say this is definitely beginner friendly as well, since you can't accidentally end up with crazy stiff curls. It looks and feels very natural on the hair. It's very hard to overdo it.
I also like that this product doesn't really have a scent. It doesn't smell like anything in my hair.
How I use it: After shower, I scrunch it on either wet or towel dry hair in upward motions.
*Briogeo Curl Charisma Frizz Control Gel
Briogeo Curl Charisma Rice Amino + Avocado Leave-in Defining Creme
I also recently bought the Curl Charisma Leave-In Defining Creme and it's been great as well.
If you need even more hold, you could try Curl Charisma Leave-In Defining Creme. That gives nice texture and hold. It's a bit thicker than the gel, but it still doesn't leave a cast. It's a creme, but a bit gel-like. It's also recommended to use together with the Frizz Control Gel to get the best results. I usually just use one of those though, because I'm scared of using too much of product.
*Curl Charisma Leave-In Defining Creme
Briogeo conditioners for curly hair
Besides these I bought the *Blossom and Bloom Conditioner, because I was curious to see if the other Briogeo conditioners would work as well. And the conditioner is nice! It's more lightweight than the Curl Charisma one, but it untangles my hair well and leaves it nourished. If your hair is dry and curly, I would still choose the Curl Charisma one. But if your hair is not that dry and gets weighed down easily, you could try this one instead. But all in all, all Briogeo conditioners would suit curly hair, since they are all silicone free.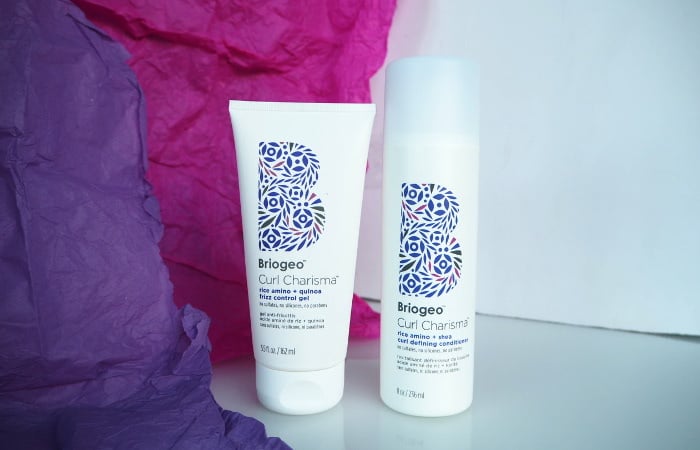 What are your favorite products for naturally curly hair? I'm on a mission to find lots of great products.