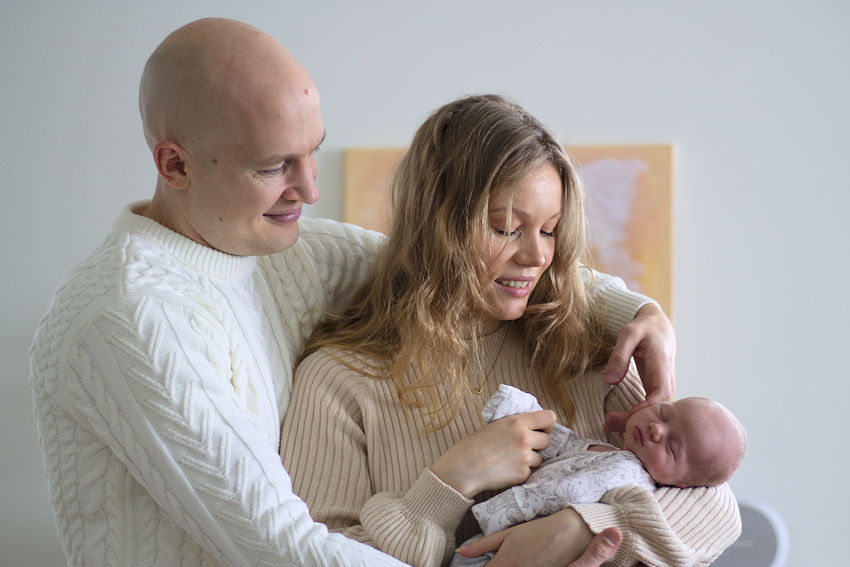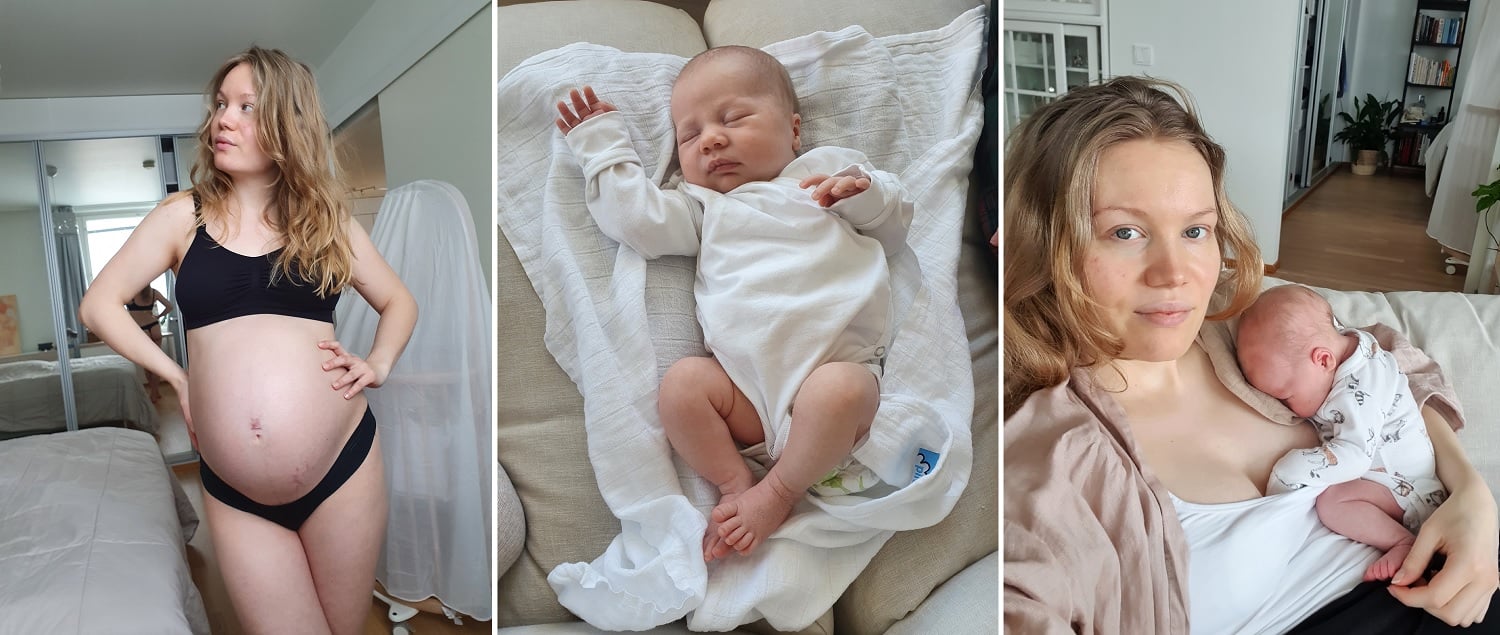 *adlink
When we were expecting our baby, it got pretty clear that the baby stuff is its own world. It seems like you need a lot of things for your little one. But that's not quite true – you can totally buy less and see what you're gonna need once you get there. Actually that's what I recommend on some things, because you never know how your situation is gonna look like.
But some things you probably already know you're gonna need – or rather – want. I think it's helpful to hear different experiences, so I want to share some of the baby gadgets that have been a lifesaver for us.
I know it's difficult to know what you're gonna need, so I'm gonna share my recommendations with good reasoning. Without further ado, here's my must have list for baby's first year!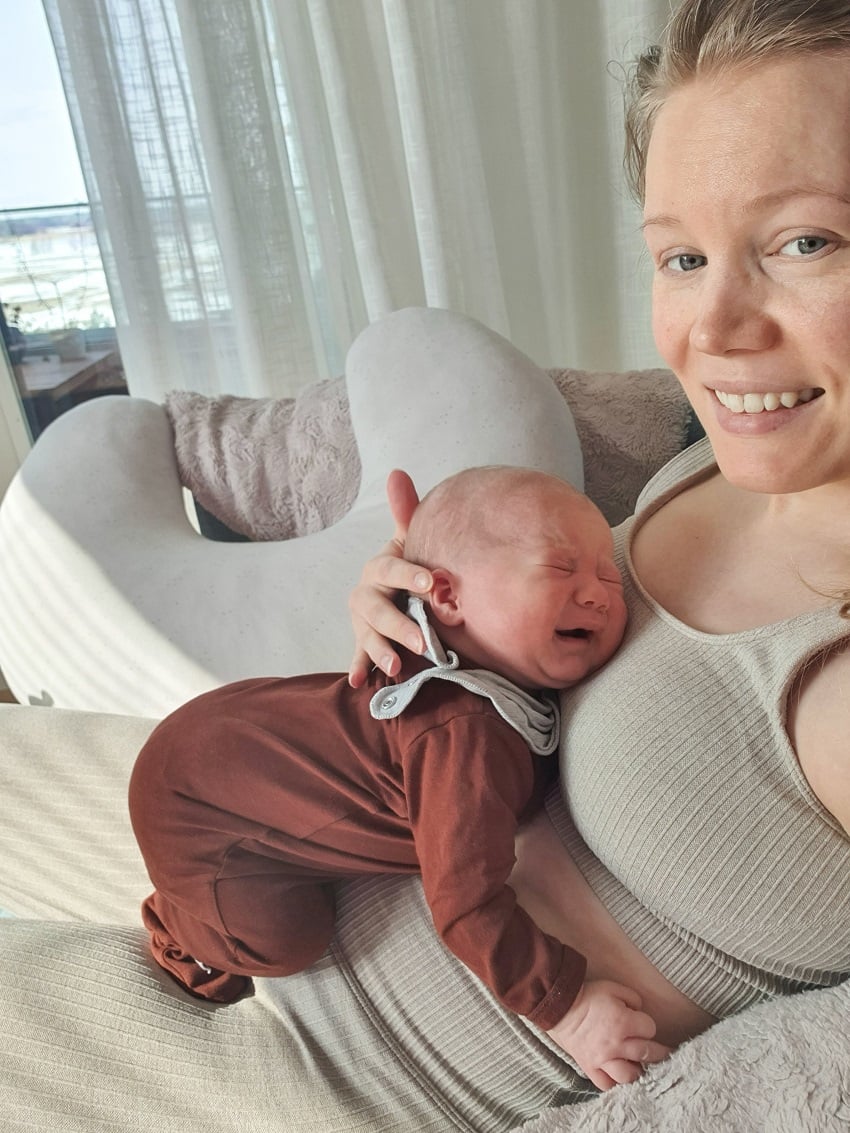 3 must have baby things you (probably) need for the first year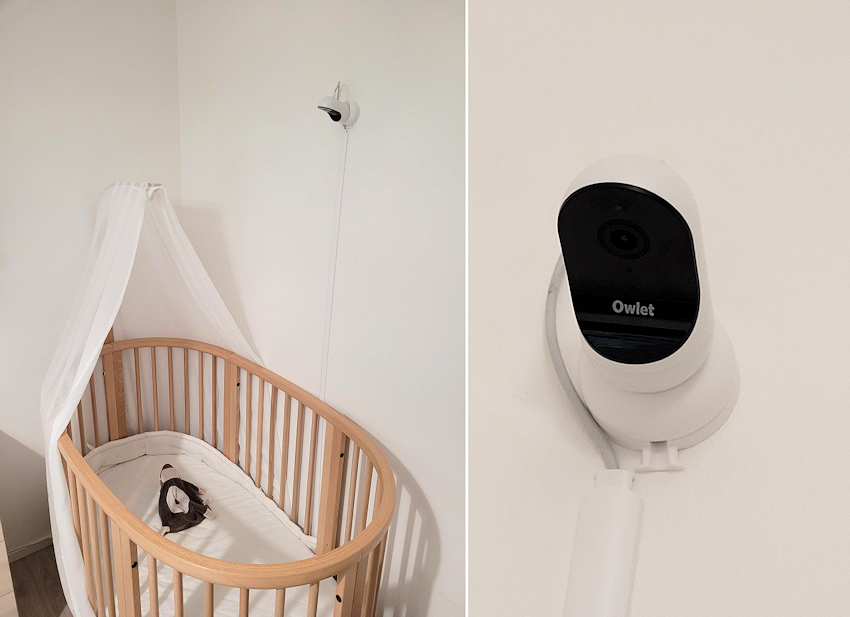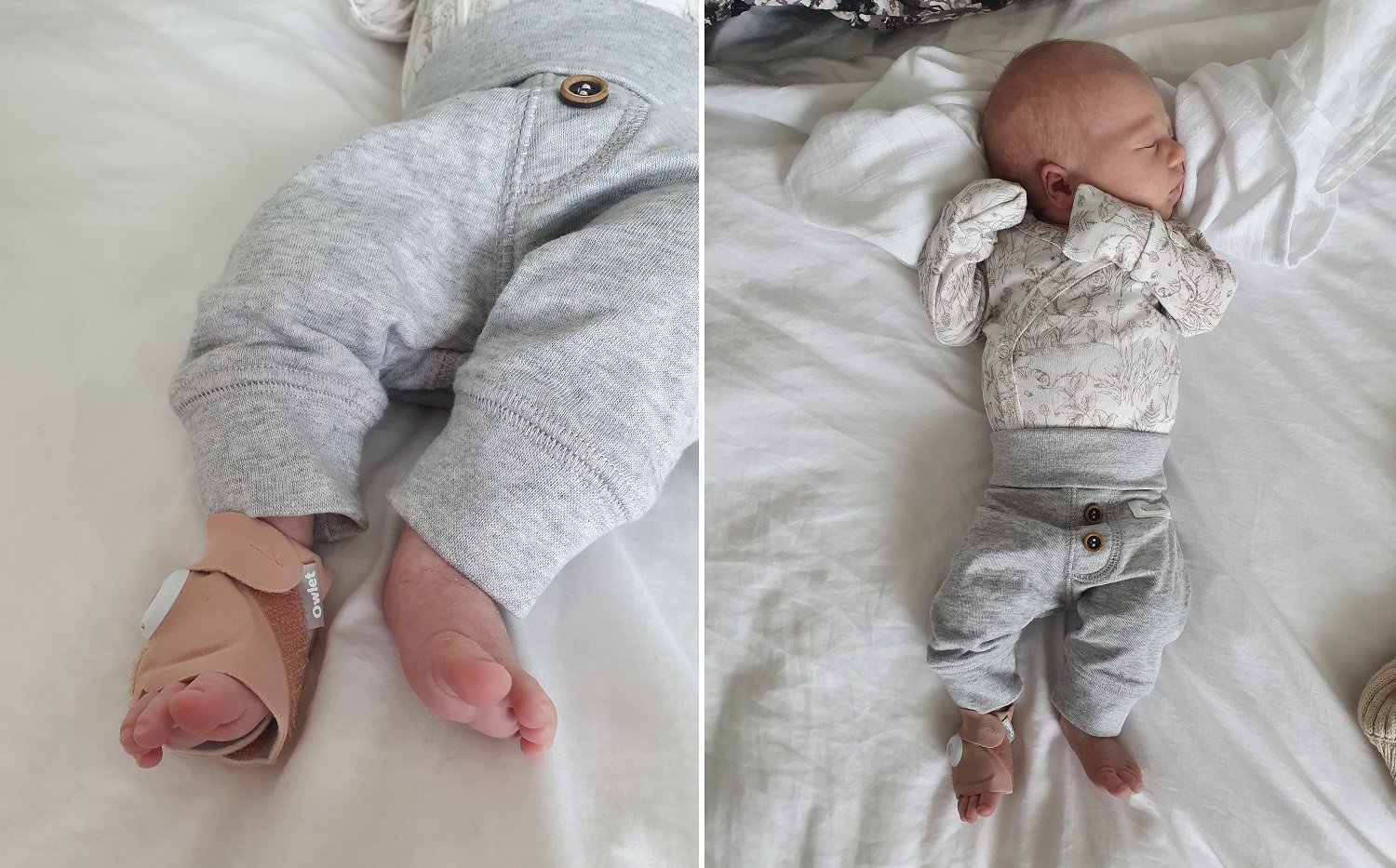 Owlet sock (the best baby monitor!)
I knew having a baby would be another opportunity for my tech-loving man to get new gadgets. And this gadget has been one that I totally get behind! The owlet sock includes a camera and the monitoring sock.
The camera acts as a baby monitor with some cool features. There's obviously video and sound, but you can also talk to your baby through the camera and your phone's owlet app. It also measures the room temperature and humidity.
The sock monitors your baby's heartbeat and oxygen level. Basically it alerts you, if the heartbeat drops too low or goes too high. Or if your baby's oxygen levels drop.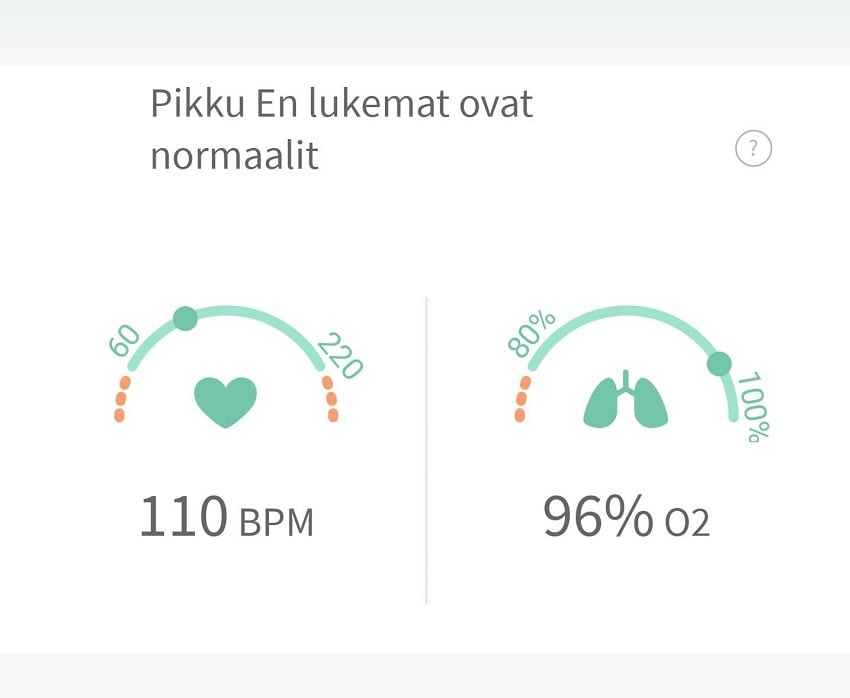 At least for us, it helped a lot with the need of checking if the baby breathes. Obviously you can't just count on technology, but it was a huge help. We could and are still sleeping better, thanks to the sock. As an added bonus, it's easy to check if your baby is in deep sleep and if it's safe to move her.
Now that our baby is a toddler we only use it is she's sick and we want to watch her oxygen levels.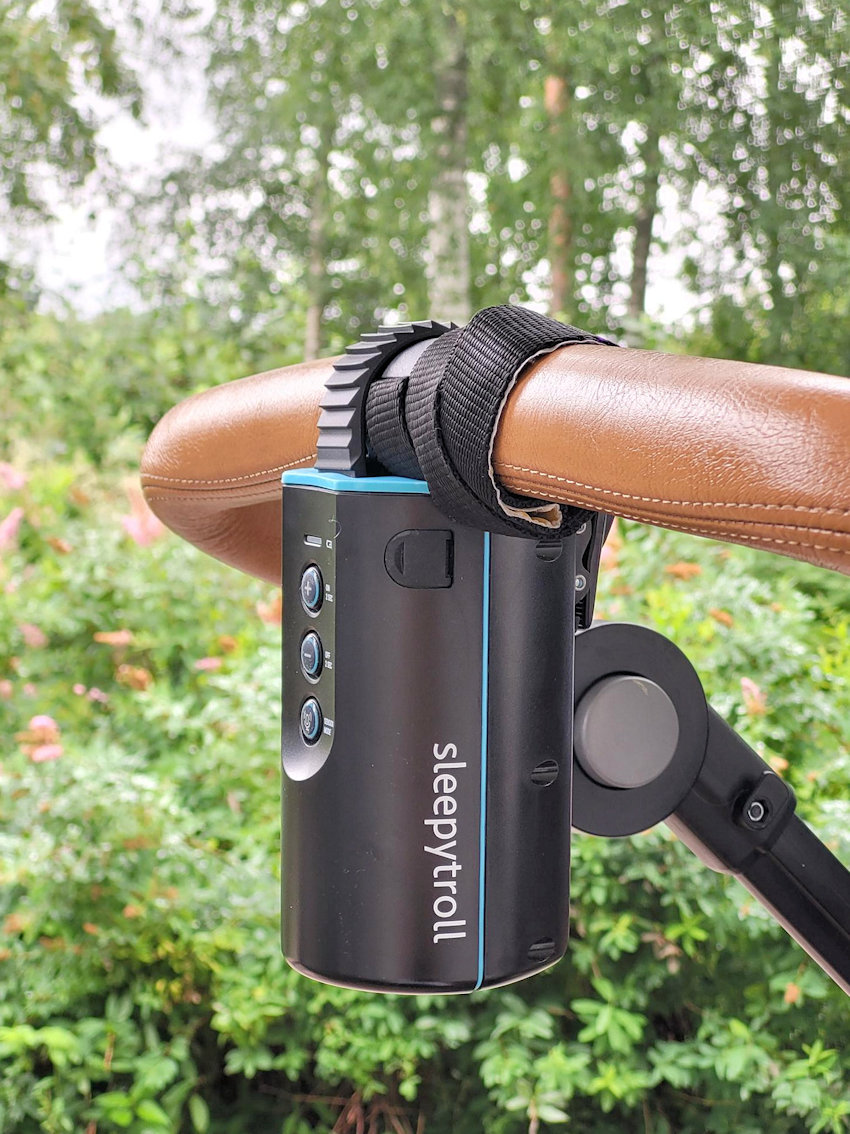 Sleepytroll baby rocker (hello 8 hour sleep!)
Sleepytroll baby rocker is something that I wanted to get. I started to dream about it, after quite so many nightly wake ups. If only someone else rocked the baby back asleep.
I didn't really expect it to work as well as it did (we started sleeping full nights with it), but for us, it just simply worked. Sleepytroll has a sensor mode, that activates if it detects sound or movement. Then it starts to rock the stroller (or the crib) for three minutes. It also has the option of rocking 40 minutes, but that we rarely used. You can also adjust on how sensitive it is.
We used this until Eva was about 5 or 6 months. Then we just kind of let go of it. I was worried if we would need to let it rock Eva until she was 18 years old, but luckily stopping the use was also easy. And in the summer we sleep trained Eva and we are now (at 8 months) sleeping full nights again. But again, Sleepytroll was such a lifesaver in the early months. 5/5, do recommend!
Nowadays we use it every now and then for naps.
Tommee Tippee Sangenic Twist diaper trash
We used to have cats when I was little – and I hated the smell of piss and you-know-what that came with them. The same kind of applies to babies and their diapers. I'm fine changing them and I salute my daughter for filling them up majestically, but I don't want to smell them once I put it to the bin.
Enter: Tommee Tippee Sangenic Twist bin! There's a difference in the twist! It doesn't even smell, when  I open the lid. I have seen other bins, where I have to smell the poo every time I slip a diaper inside. No thanks.
Thanks to this, our bathroom is still our bathroom. With no odours. Investing a bit more in a trash really has been worth it.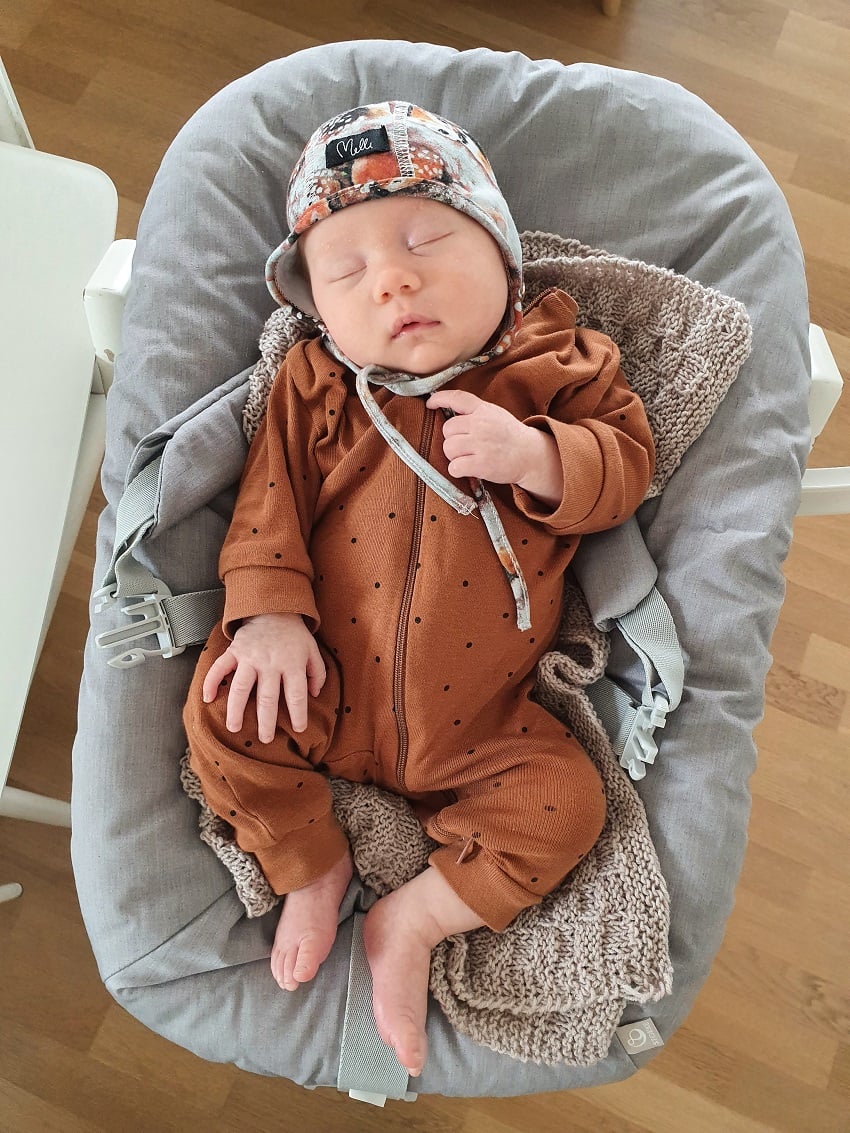 And those are pretty much the three big baby must have things I would recommend. I mean the list could go on, but those are the most important things. But for those interested, in short, I also love our Emmaljunga NXT90 stroller, our Babyzen Yoyo travel stroller (cabin size!), our Stokke Sleepi crib and for breastfeeding mums the best handsfree breast pump is by Elvie.
Are you familiar with any of these things? Any other fans?