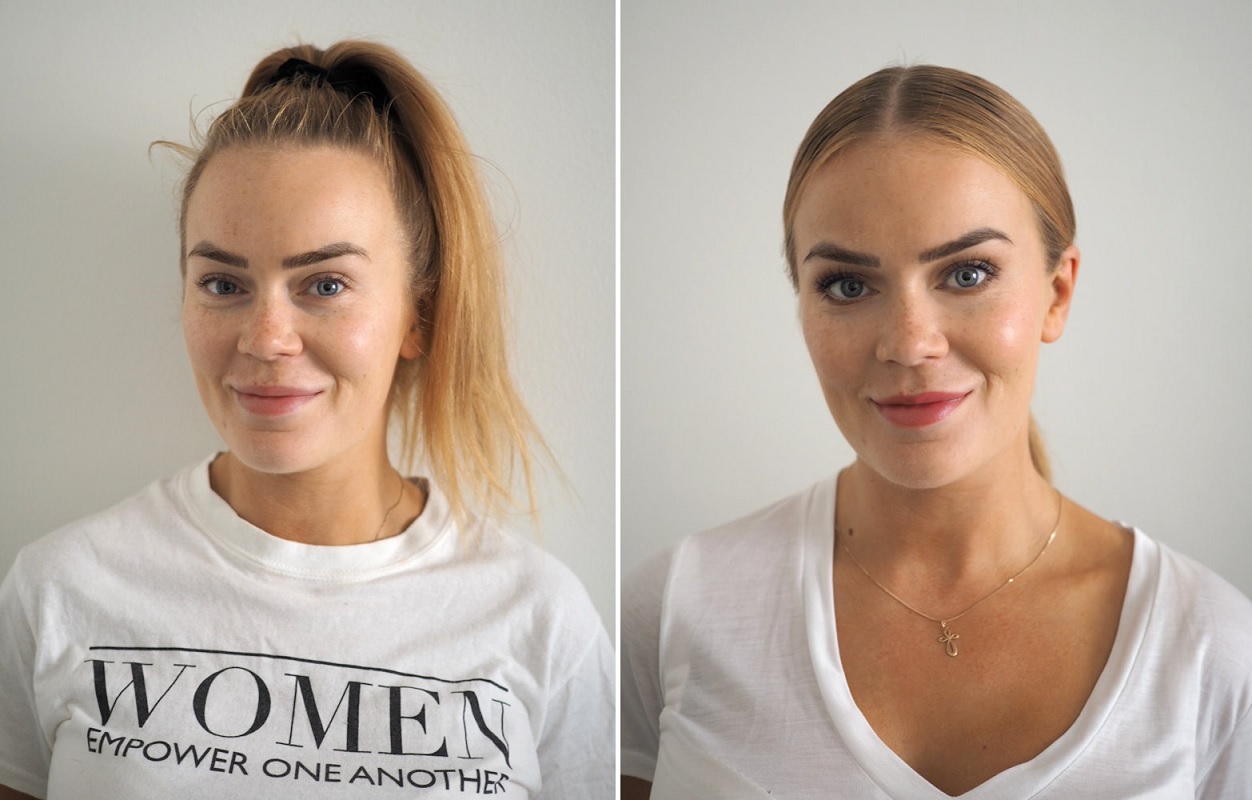 This post contains *adlinks and pr-samples
As long as I've read beauty blogs, makeover posts have always been my favorite. There's just something fascinating about seeing before and after photos – and what makeup can do.
I've shared makeup looks done by me before here, but I kind of wanted to bring it back. And what other day is better than Monday, right?
In my Monday Makeup series I have chosen some interesting people to sit in my makeup chair and fulfilled my vision for their makeup. Here is the first one: Gorgeous Rosanna.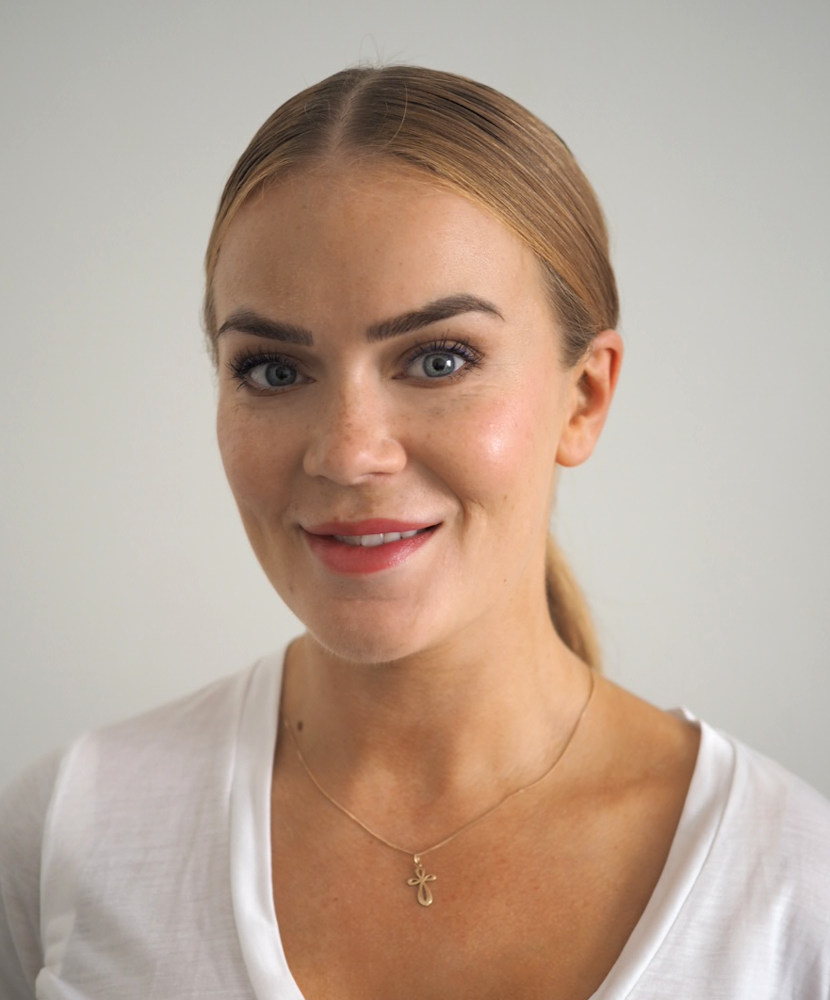 Makeup Monday: Rosanna
Rosanna is an influencer, a role model and a business owner. She does a bit of everything: podcast, blogging, videos, instagram and she even runs Miss Helsinki competition. I think what she does with her social media channels and businesses is so inspiring. I can't help, but respect and look up to her. She is all about empowering women, staying positive and showing an example of what hard work can do.
Rosanna's joy is so contagious you can't help but smile meeting her. She was such a sweetheart and trusted me to do her makeup entirely.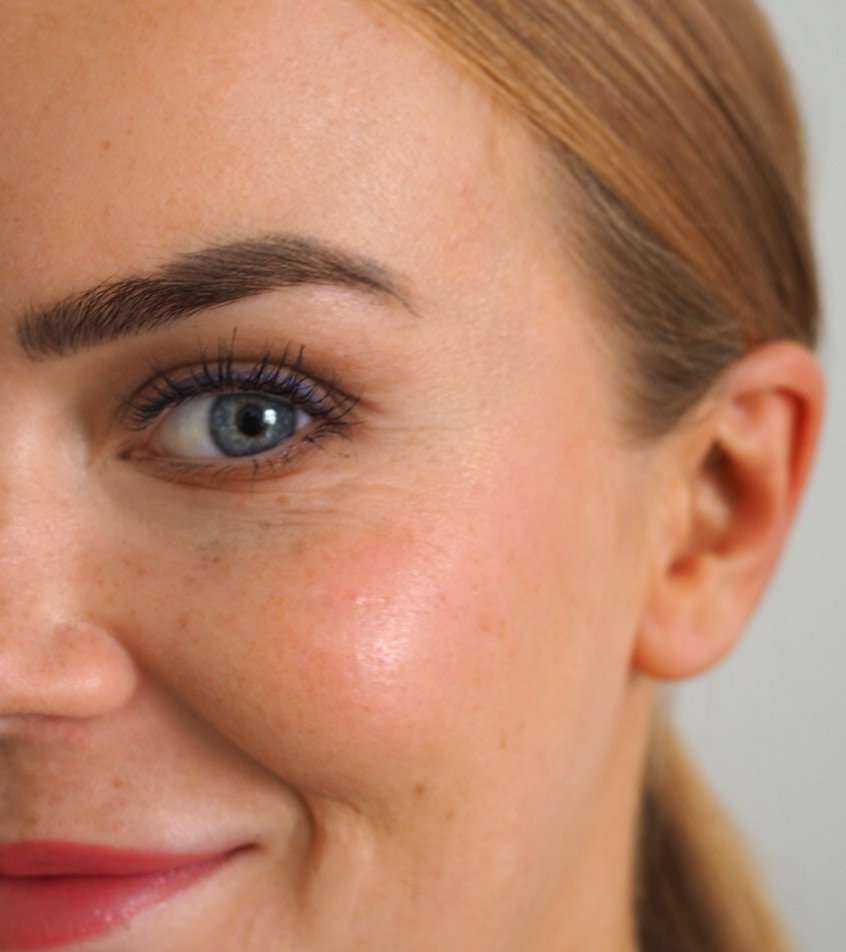 For Rosanna's makeup I had a clear vision: glowy sunkissed skin and eyes with a little blue twist. I think Rosanna's beautiful freckles and warm skin made the blue really pop and it was just enough to make the makeup interesting, but still wearable. For her lips I chose a rosy nude pink instead of the usual nude lip. That lipstick shade is actually my long time favorite lipstick, and also something I've blogged about before. Yes, I still think it's the best lipstick in the world.
Other stars in the show are the *Bobbi Brown Heat Ray Eyeshadow, which is just a gorgeous golden color, *Madara's CC-Cream, that brings just enough tint and glow to the skin and obviously the highlighter – that is subtle, yet still very sparkly.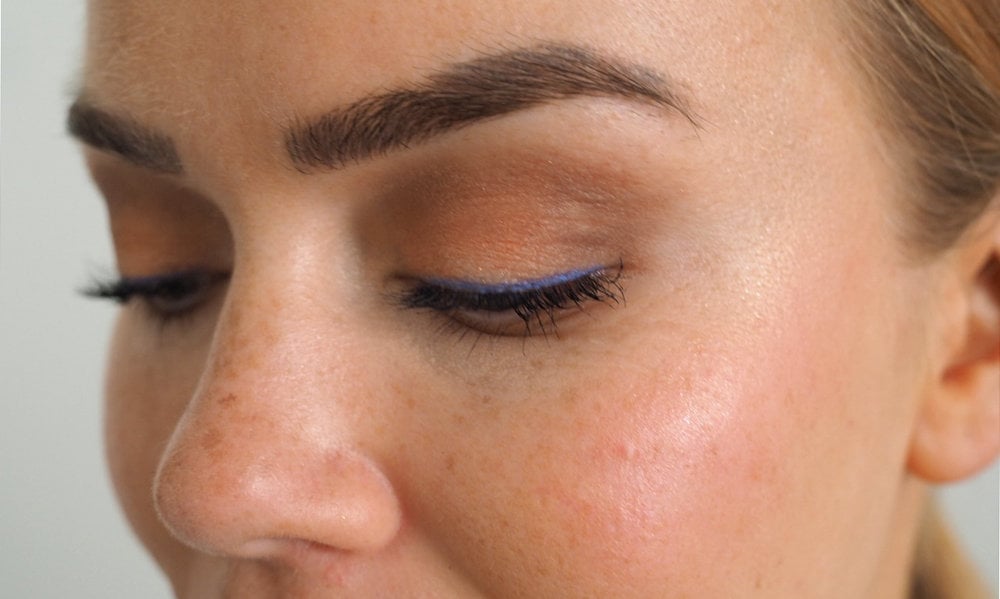 the beautyblender Bounce Foundation 3.30 (just a drop to make the CC cream darker)
Most of the products are gifted to me as pr-samples.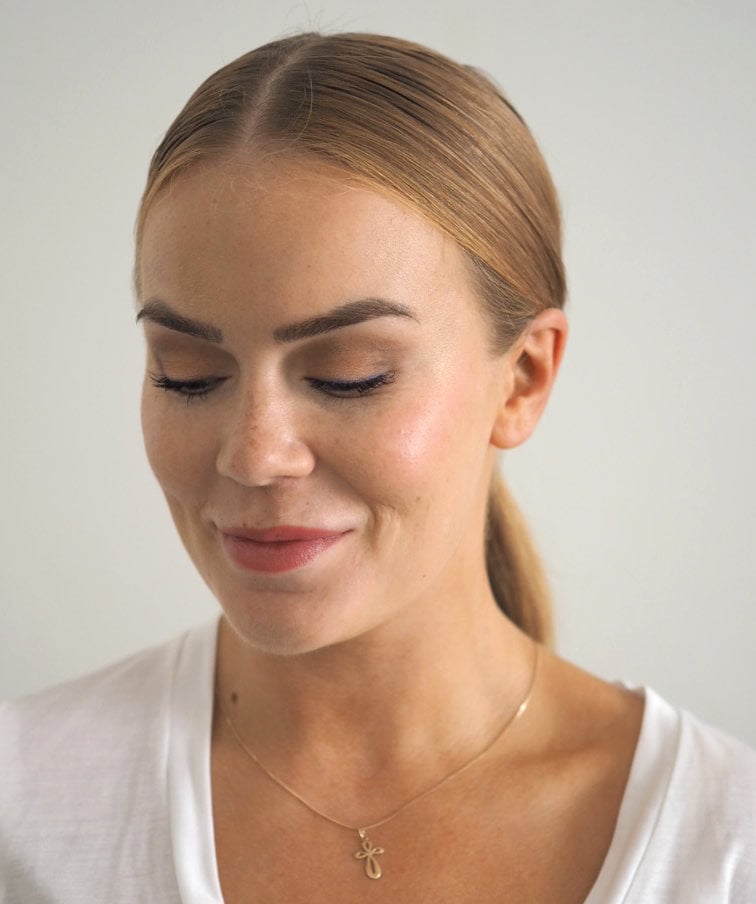 What do you think of this look? Are you excited for my new Makeup Monday series?