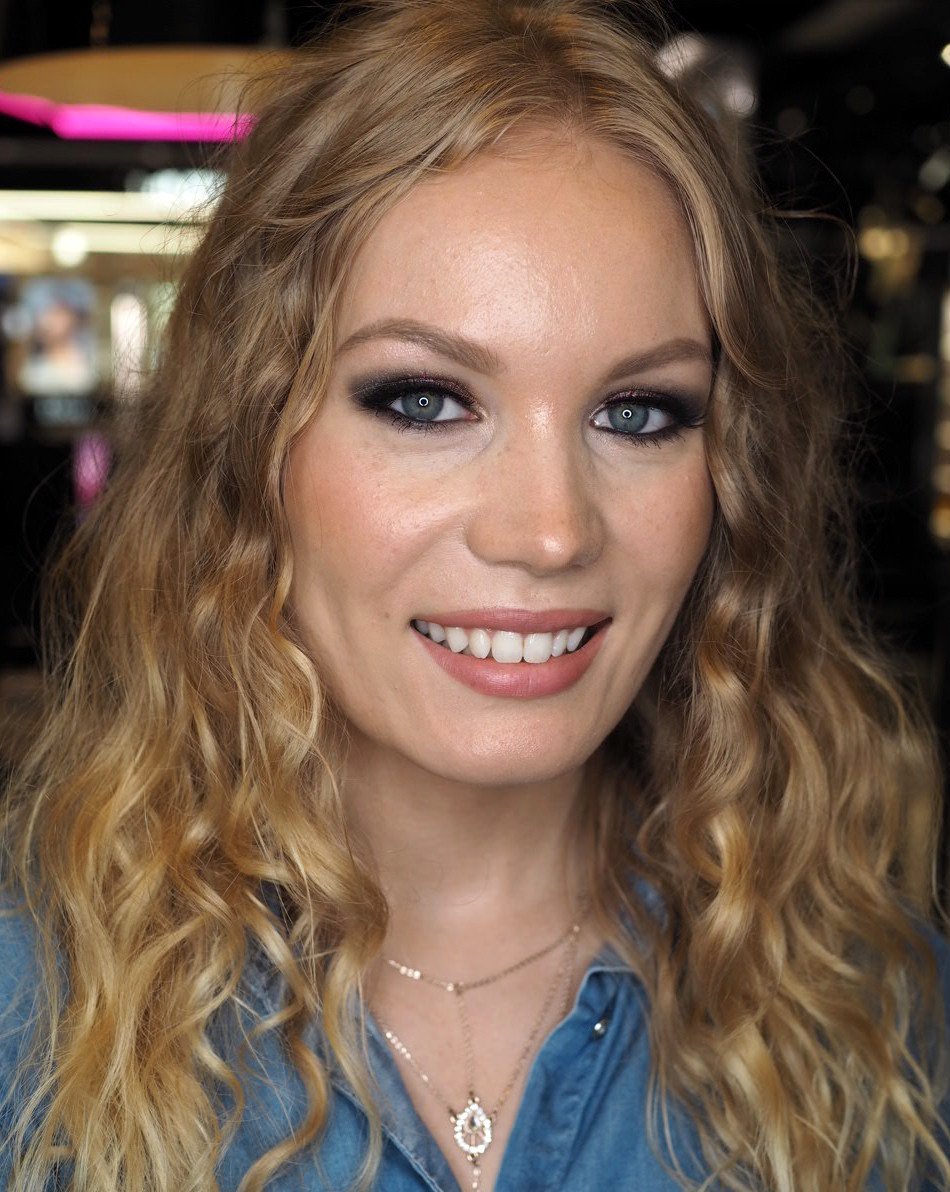 A while back I got my makeup done by a Bobbi Brown makeup artist. I think it's always interesting to see how another person sees you and how differently he or she might do your makeup – at least compared to your own style.
Bobbi Brown is actually quite unknown to me as well and I haven't used any of their makeup before. So this was an amazing chance to really get to know to the brand and see how the products work on my skin. I also got some products to try out at home. So far the Lux eyeshadows have totally won my heart, but more on them at the end of this post.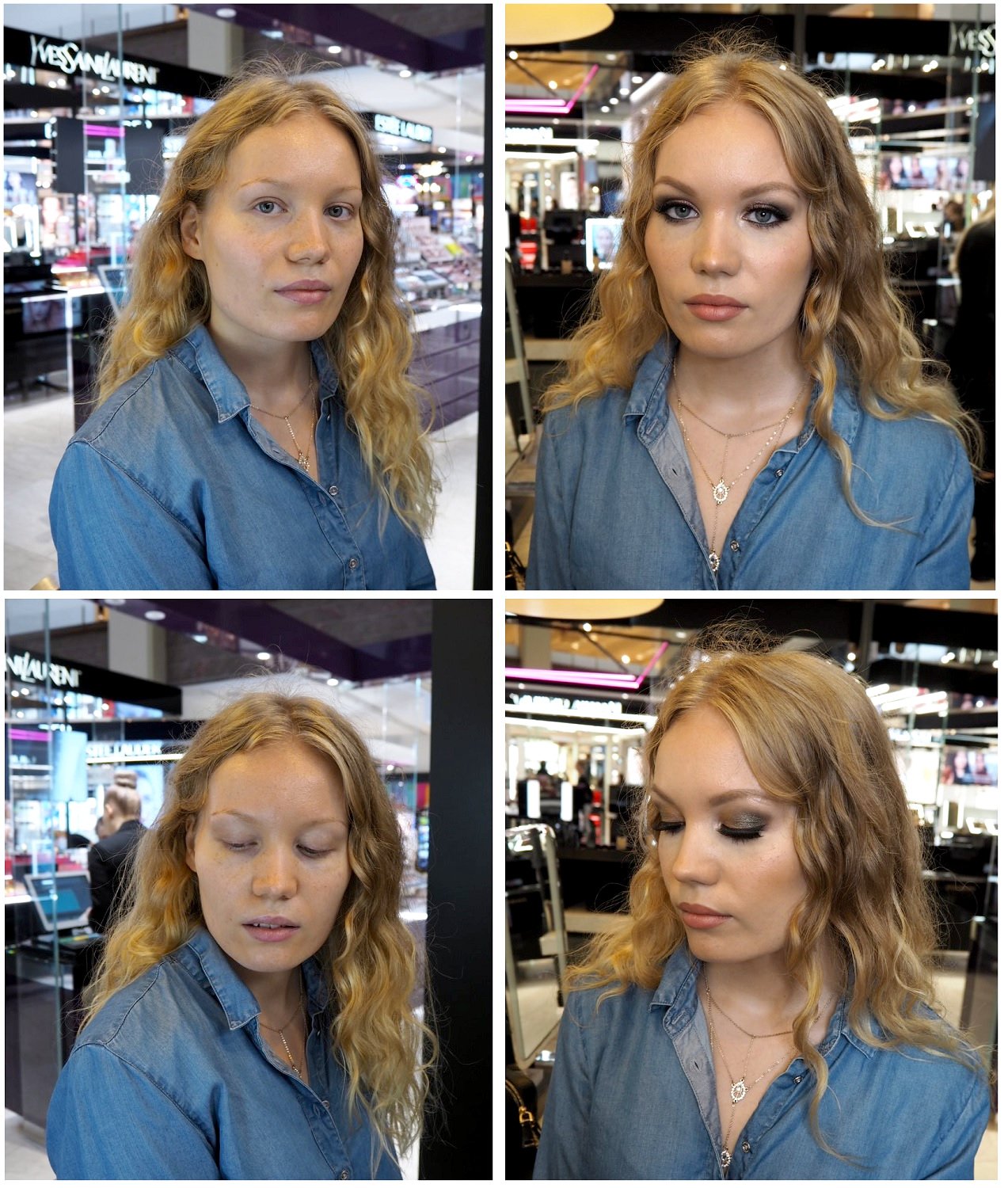 Getting my makeup done by a Bobbi Brown makeup artist
I had thought that I would give the makeup artist free hands to do whatever she wanted with my face, but in the end I did make a few wishes. I wanted my makeup to be quite bold, the focus being on my eyes. I was interested in the new products from the Camo Luxe collection, so we used those. The new duochrome shades were so beautiful! We used both the green-metallic shade as well as the pink-gold. My makeup artist Maria was very professional and she was always showing me the makeup in the making and asking me, if I wanted it to be changed in any way.
I love the finished look! It's very bold and very suitable for Fall. I loved how clean the eyeliner is since I always smoke out my liner usually. I also like how Maria lined my lips – she made them slightly bigger. My eyebrows looked flawless as well – I liked how they looked a bit softer and rounder than what I'm used to.
What do you think of this makeup? Do you think it's different to my usual style?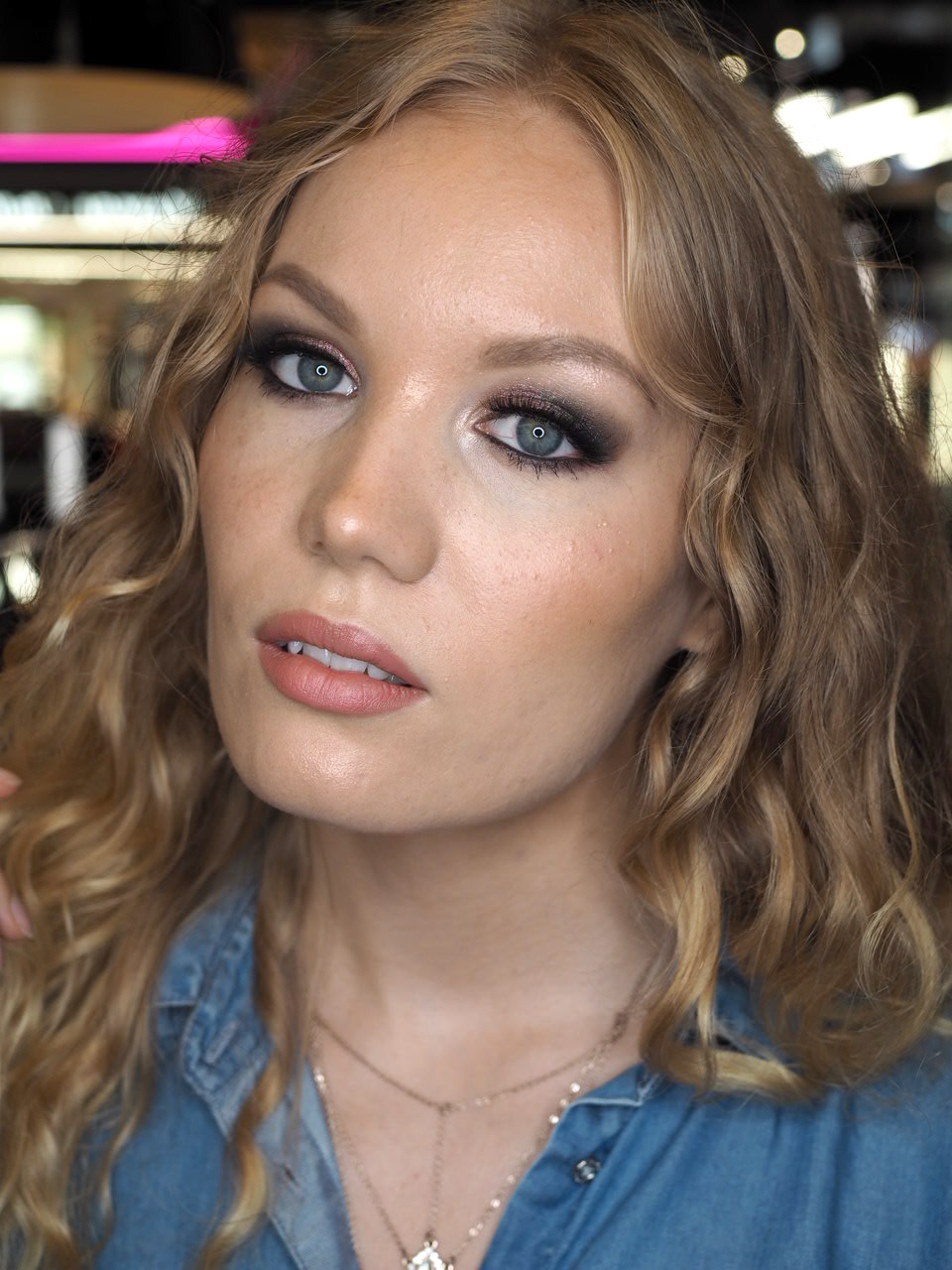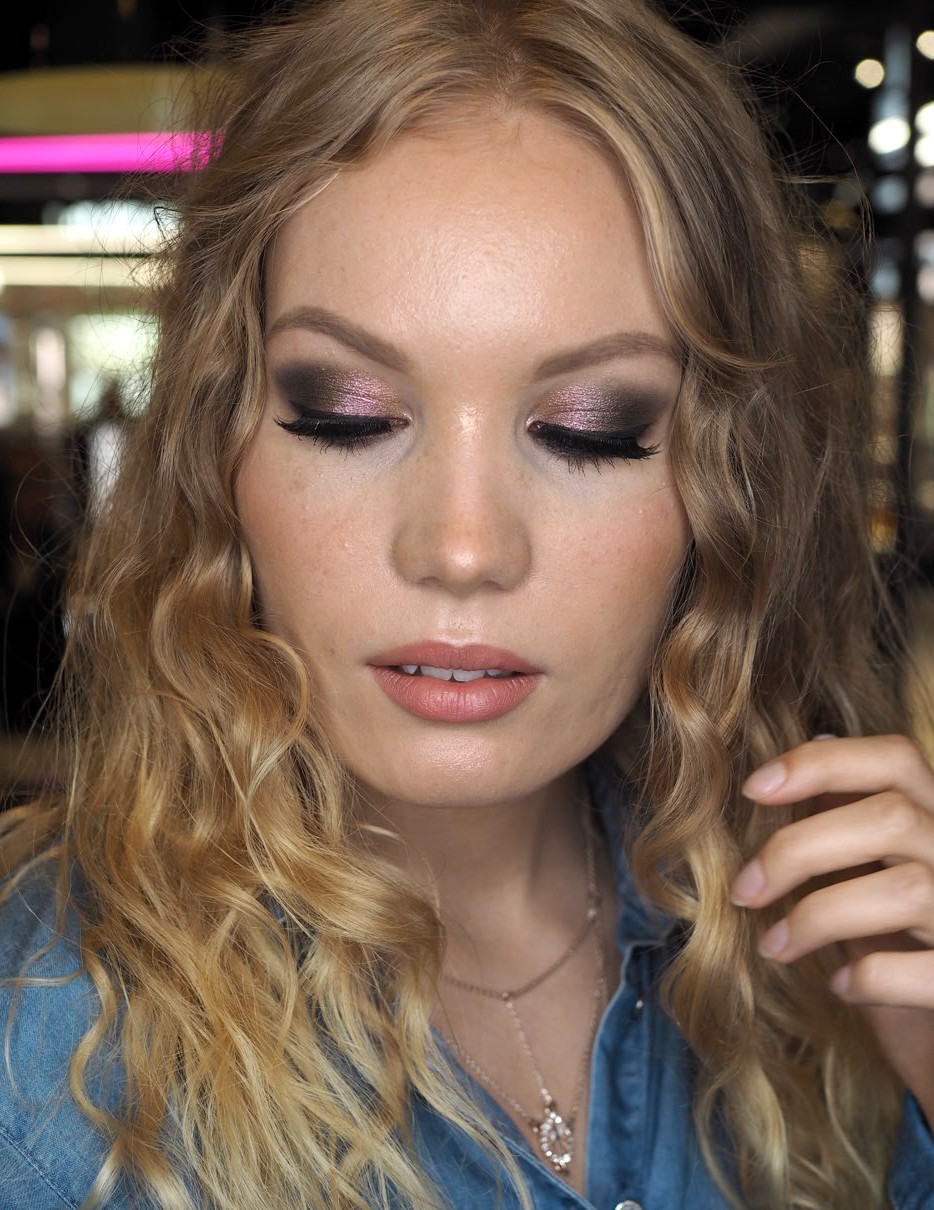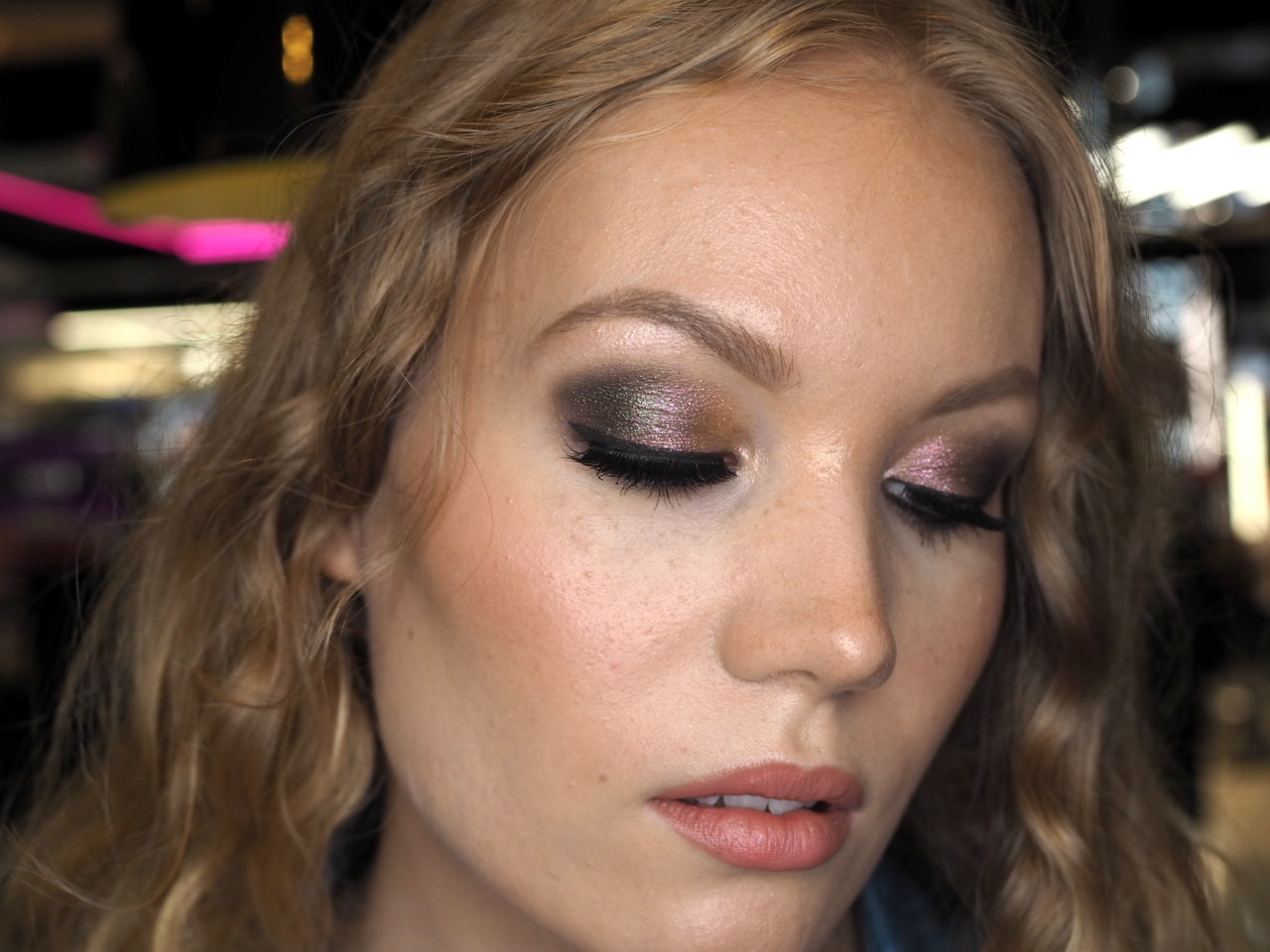 KEY PRODUCTS
Bobbi Brown Skin Long-Wear Weightless Foundation, Warm Ivory
Bobbi Brown Illuminating Bronzing Powder, Antiqua
Bobbi Brown Natural Brow Shaper, Blonde
Bobbi Brown Long Wear Brow Pencil Espresso
Bobbi Brown Luxe Eye shadow, Incandescent & Jungle
Bobbi Brown Lip Pencil, Pale Mauve
Bobbi Brown Lip color, Pale Pink
Kiss Lashes, Little Black Dress
Shop these products at Sephora*.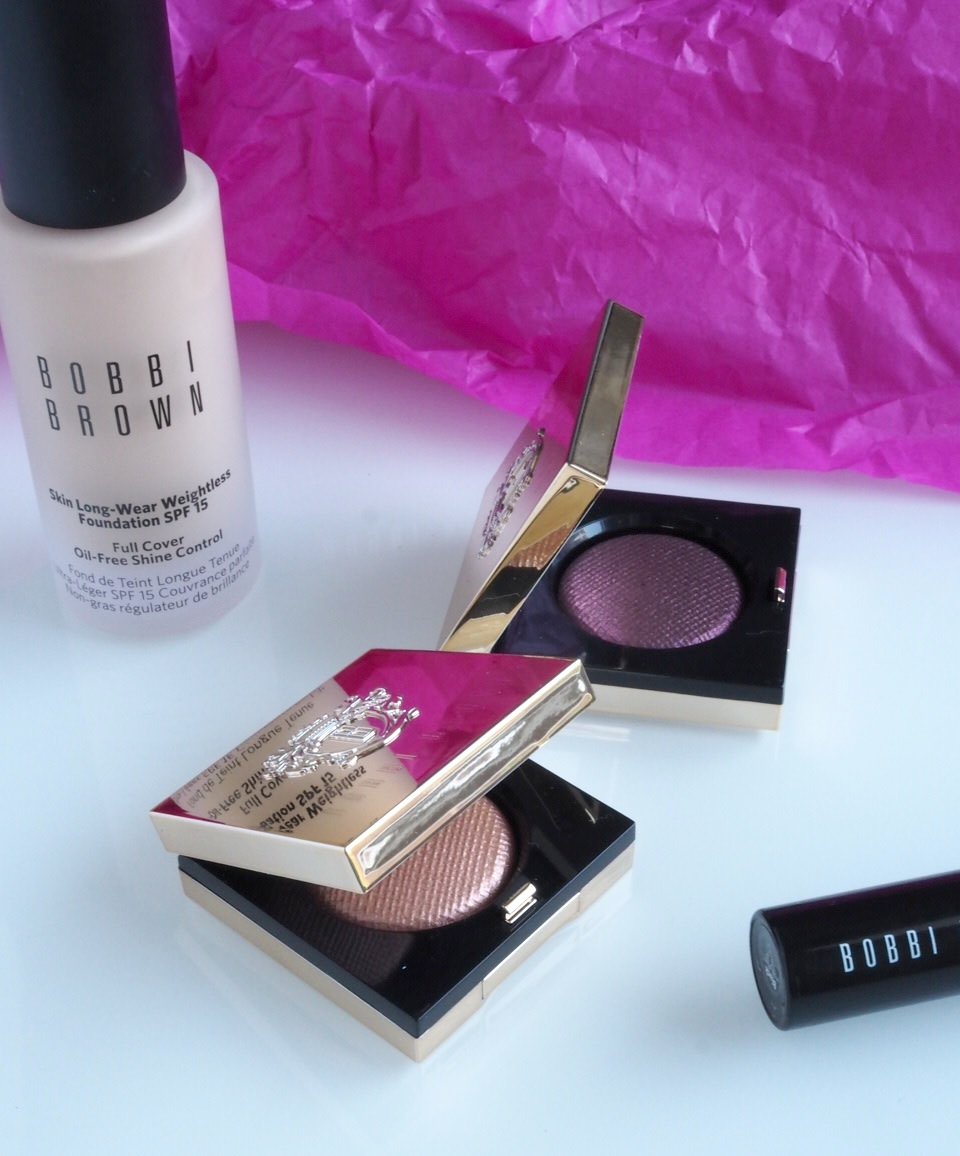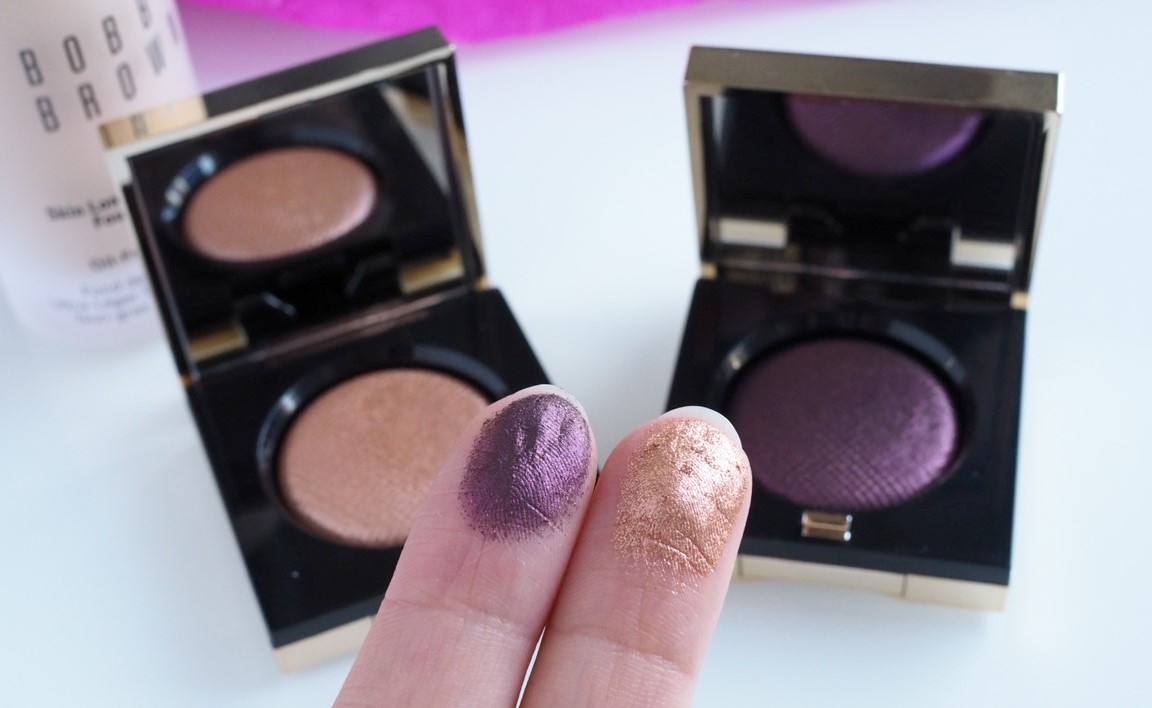 What I got as a gift: Skin Long-Wear Weightless Foundation and two Lux eyeshadows: Heat Ray and High Octane. The pigment in the eyeshadows is phenomenal. They are so creamy and pigmented and beautiful, I just want to wear them everyday. I love to use these shades on the lid and they also work amazingly together. I'm still testing out the foundation, but it seems good so far. It's oil-free and  it should control excess shine and oil, while providing full coverage. You can see how it looks in the photos, since Maria used it on me. It reminds me of Double Wear foundations – it's almost like something between the original and the Light one.
Thank you Bobbi Brown and Maria so much for the much needed pampering!
And hey, if you don't already, go follow Maria on Instagram.
If you would like to get your makeup done with Bobbi Brown products, you can go to Stockmann. When you buy three products, you get your makeup done for free, which is quite a good deal.
You can shop Bobbi Brown products online for example at Sephora*.

Have you tried Bobbi Brown makeup? What are your favorite products?