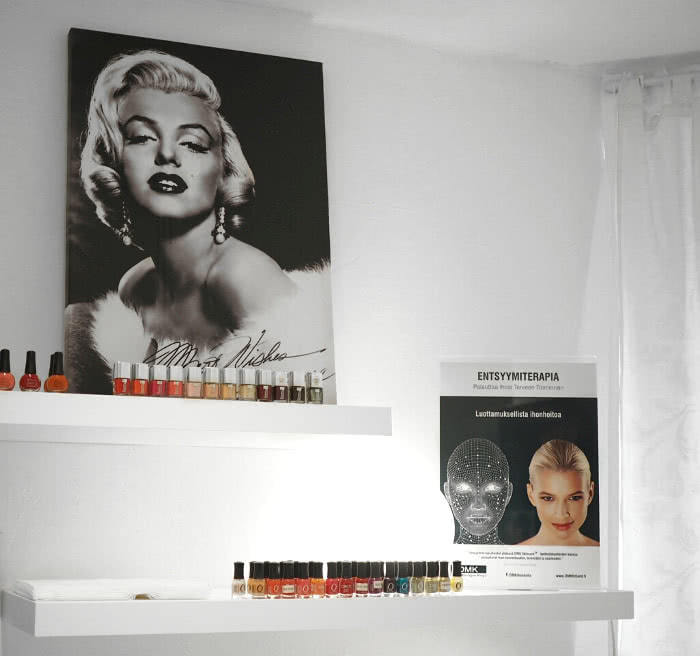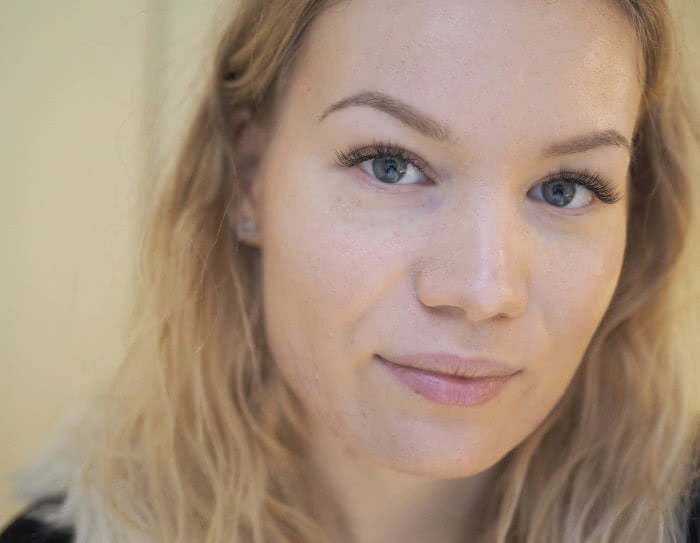 In collaboration with Viivin kauneushuone
When it comes to taking care of my looks, I don't do everything by myself. It's good to let (other) professionals to take care of some things. There are a few other people, that I trust with my hair or with different beauty treatments.
My cosmetologist is SKY-cosmetologist Viivi Ruotsalainen in Kamppi, Helsinki. She works in Hiushuone Neo, where she has her own beauty room. I've been using her services for a long time – and I actually have also worked with her before in a salon. While we were working together I quickly learned, that she was very professional and her customers always left happy – and asked to see her again the next time. She also taught me a lot about different treatments and techniques.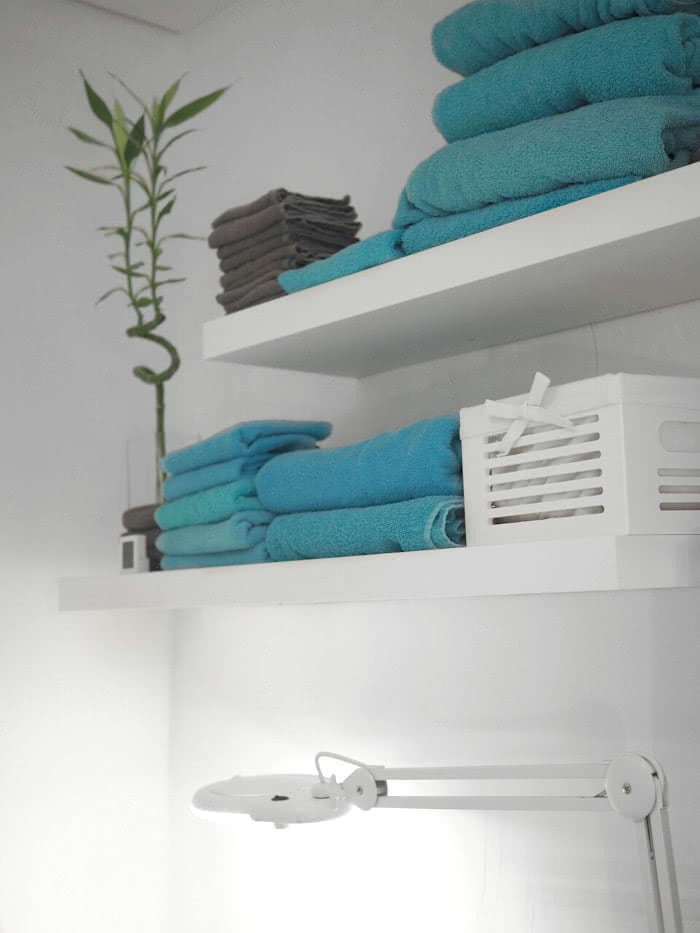 Viivi offers various different beauty treatments: lash extensions, manicures, pedicures, sugaring & waxing and facials. So far there are only two facials on the menu, but actually there are many variations. Facials are always tailored to suit every client's needs. I have tried DMK:s enzyme facials, and they are super effective – the kind, which results you instantly feel and see in your skin after the treatment.
Yumi lash lift is great for people, who don't want lash extensions. There are different kinds of manicures and pedicures – and sugaring and waxing for the whole body. You can see the list of treatments and prices here.
What I usually book is sugaring for brazilian and armpits. Viivi uses soft warm sugar and the right technique, so it doesn't hurt. I have wrote about sugaring before here.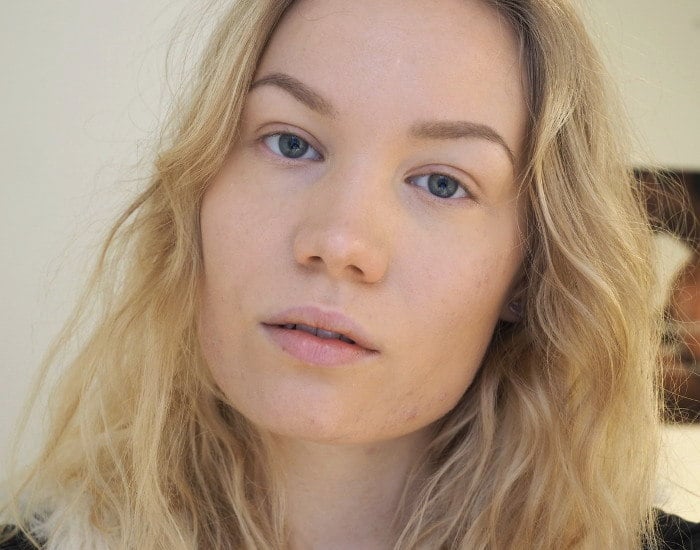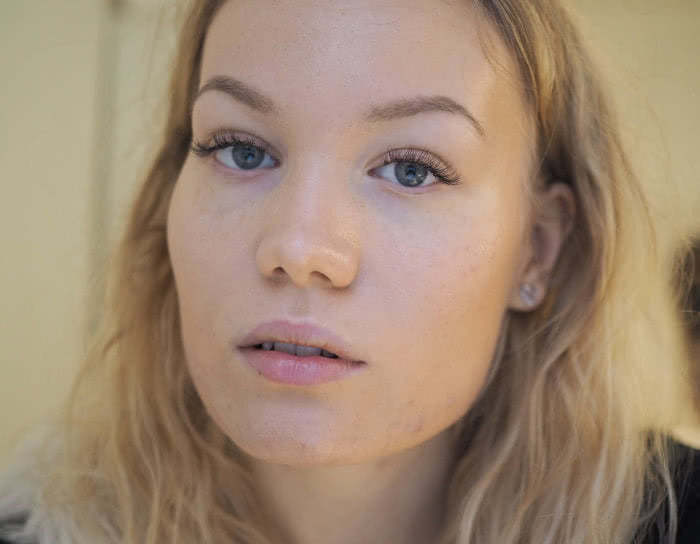 About a week ago, I also took volume lash extensions after a very long break. The style we went for was a 'Kardashian' style, where there are longer and shorter lashes mixed together. These were my first lashes in ages, so I wanted them to be very natural. I absolutely love these – they cheer me up and make getting ready a lot quicker. We are living the darkest time of the year, so now if never is the time to pamper yourself a bit. Needless to say there are all these parties to attend to, so it's nice to have my lashes party-ready, haha.
Facebook: Viivin kauneushuone
Instagram: @viivinkauneushuone
Booking: 045 6162998
Online booking: www.neohiushuone.fi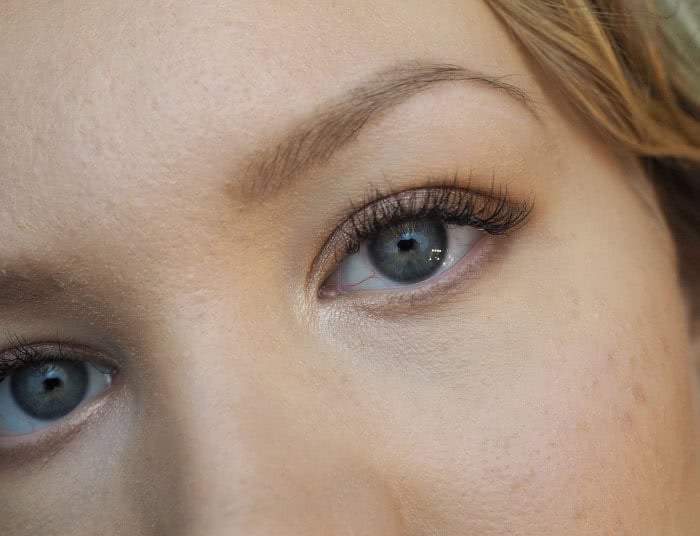 What do you think on my new lashes? Do you use any beauty services?