It may sound weird, but whenever I'm doing other people's makeup – I usually am too busy to do my own face. I like to do my makeup in peace, but on work days I just feel like there's not enough time – or maybe I just prefer using the time to enjoy my coffee. I still want to look professional so I do wear makeup (obviously if I'm doing your makeup, you're gonna judge my makeup/my skills a bit). But for work occassions, I usually get ready pretty quickly.
Let's take this makeup, for example. Here I'm wearing a good base, mascara and some color on my brows. Then I took three products and used them all over the face to make it look like I made more of an effort. I multitasked with three products to save time. And to make the makeup look more fun and to show my personality.
Scared to use colors in your makeup? Here are great tips to use color in your everyday makeup, subtly.
The three products that worked for the whole face are a blush, a lipstick and a highlighting palette.
Here is a quick tutorial on how multitask with those three products and get ready quickly!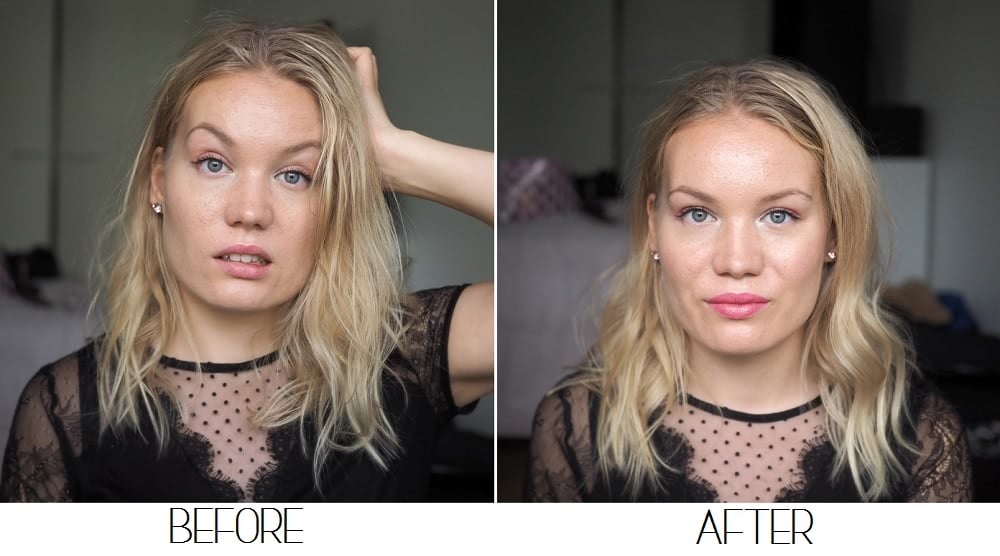 A blush
I used a peachy pink blush on my cheeks and as an eyeshadow. They match perfectly so it looks great – you don't have to worry about your blush arguing with your lid color. You can apply it with a brush or with your fingers – I just used my fingers.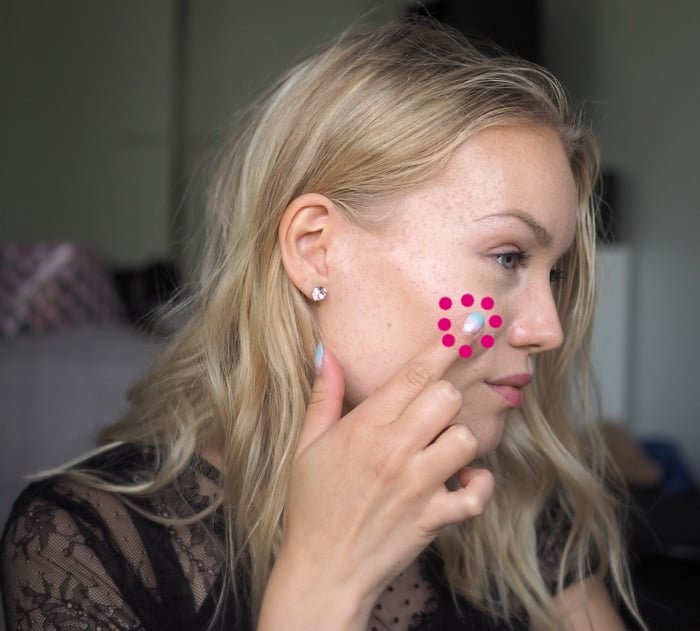 Apply the blush at the center of the cheeks and blend upwards. This works best for square-face shapes, but it can work for other face shapes as well. It gives you a young, fresh look.
Apply the blush all over the lid and a bit above the crease – so that you can see the color a bit when eyes are open.
A lipstick
 I used a fresh pink lipstick on my lips and also as an eyeshadow. I have worn lipstick on my eyes before too (post!), but of course you need to be sure it's safe for your eyes. Zuii's lipstick is organic and made from natural oils, waxes etc. so it's safe for my eyes too. Actually, if you look at their ingredient list they have pretty similar ingredients! I took a tiny bit of the lipstick on my little finger and used it on my outer corner to give my eyes a bit of an contour.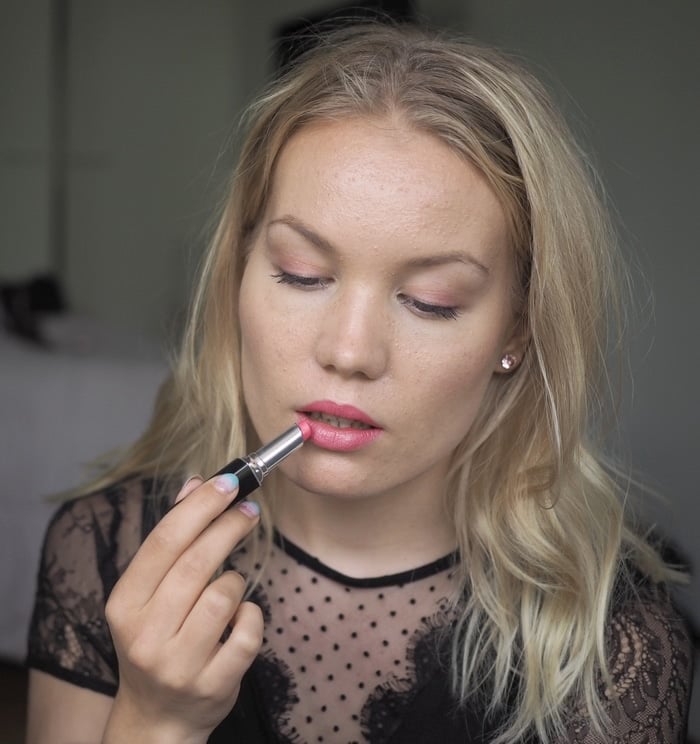 3. Apply the lipstick to your lips as usual. If it tends to get to your fine lines, line your lips first.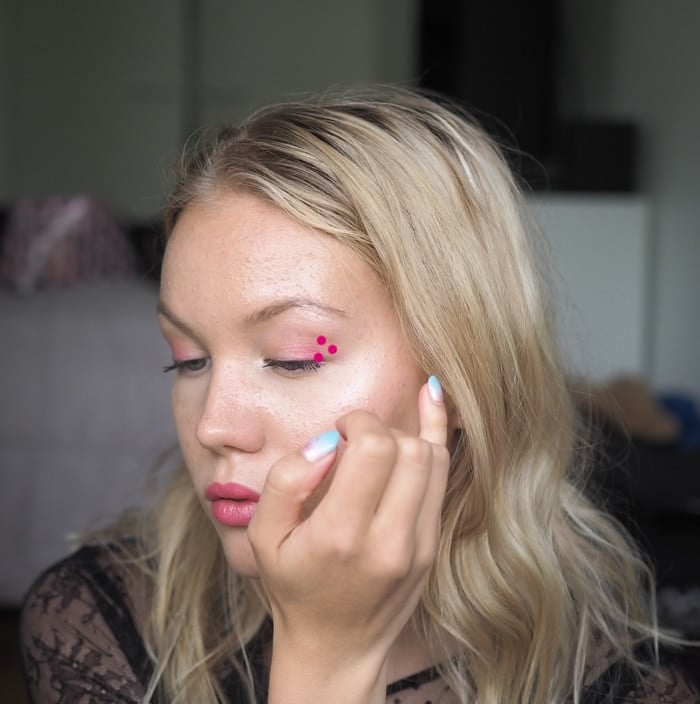 4. Take a bit of the lipstick to your index finger and press it on the outer corners of your eyes. Blend it upwards and towards your lids, in a V-shape. It acts as a cream eye shadow, so it's super easy to blend.
A highlighter
Highlighter, the perfect way to make your skin look glowy and fresh! Highlight also works great as an eyeshadow. I applied the highlight on my face and on my inner corners.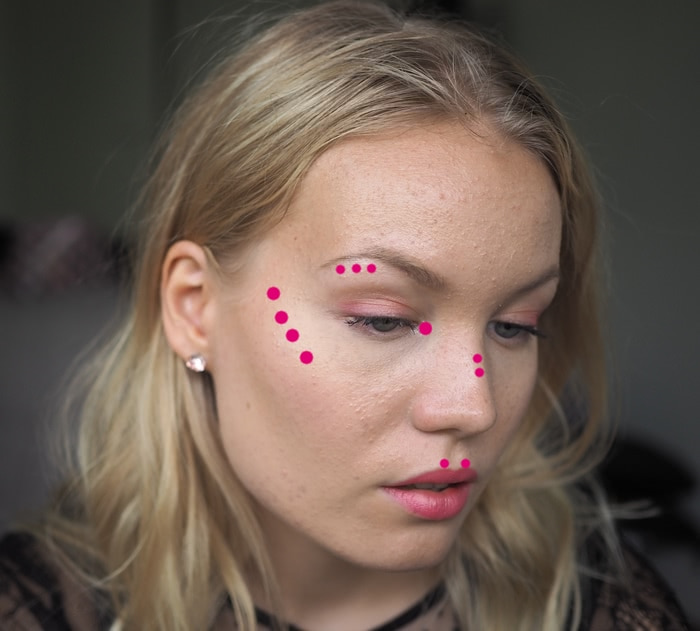 5. Highlight your face the way you want. The pink dots show you, where to highlight. (Of course, you apply it wherever you like. You choose your glow level.)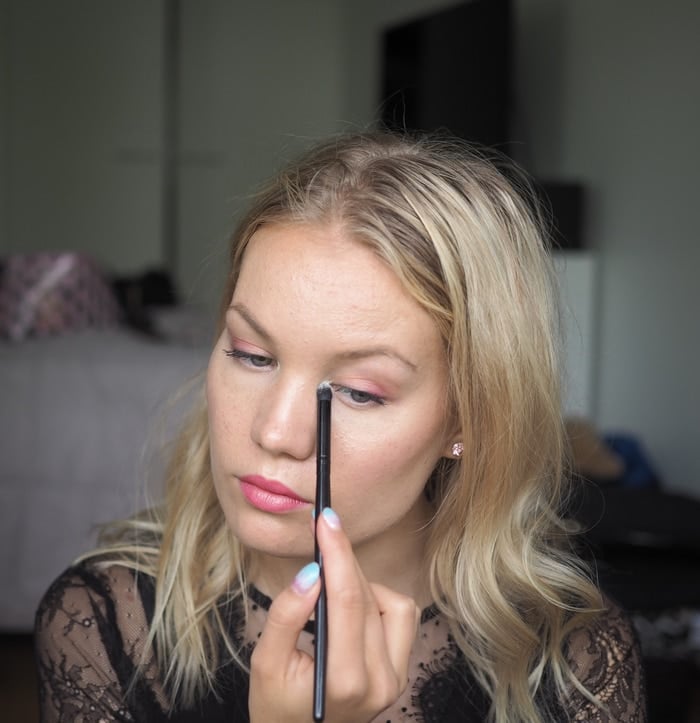 6. Apply the higlighter to your inner corners. Here I used a brush, just because my fingers are too clumsy for such small area.
When you're using the same stuff all over your face – they are obviously gonna match perfectly.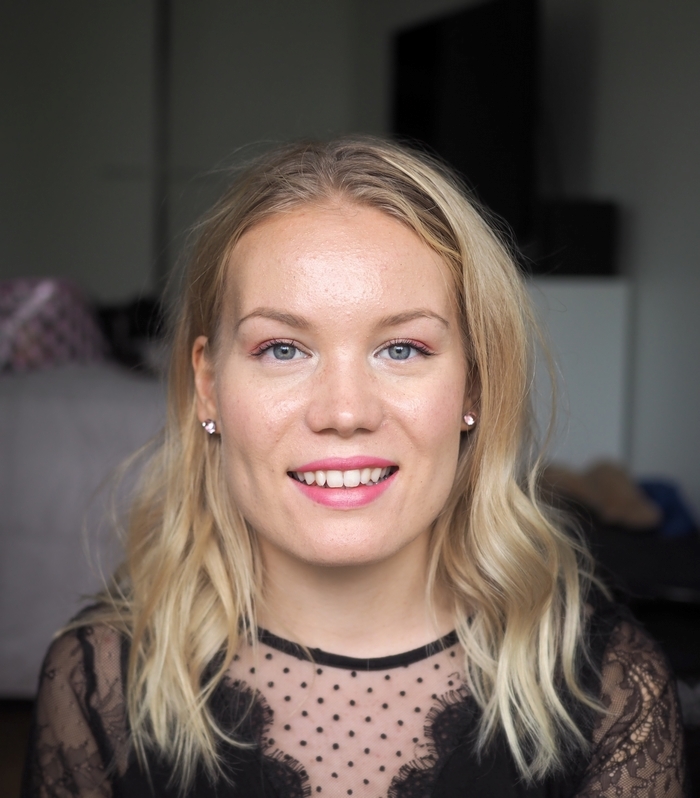 What do you think of this look? Do you ever use products this way? 
PRODUCTS
Zuii Organic Melon Blush* (Post: NARS Orgasm VS. Zuii Organic Melon)
Zuii Organic Sheer Lipstick in Daisy* (Post: Spring colors)
Sleek Solstice Higlighting Palette,* 'Hemisphere' (Post: Sleek Solstice Highlighting Palette)