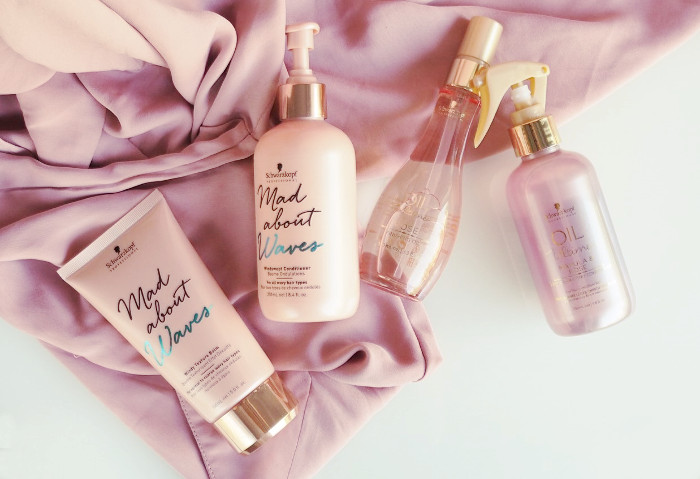 This year I've been really into treating my naturally curly/wavy hair. I've been both trying to learn as much about it as I can – but also just experiment with different products myself. In this  post I went through my routine and some products I started my curly hair journey with.
Since then I haven't been as strict about certain ingredients, as I was before, and I even tried silicone containing products. I guess I took a new approach: not to stare at the ingredients, but to just try some products and see for myself, if they work. I know I talked about avoiding silicones, but after now trying products that do contain them, I'm not so sure, if they are that bad after all. Because with this curl cream my wavy hair has looked better than ever before. My curls are more defined and altogether my hair looks more voluminous and healthy. But on the other hand – I know silicones can build up. So I need to use a shampoo, that keeps that build-up at bay. Otherwise my curls can get weighed down.
For those with curly hair that are not that strict about ingredients, you might want to check these out. And for those that are on the curly girl method – the conditioner mentioned here is CG-approved and very lightweight!
*adlinks / pr samples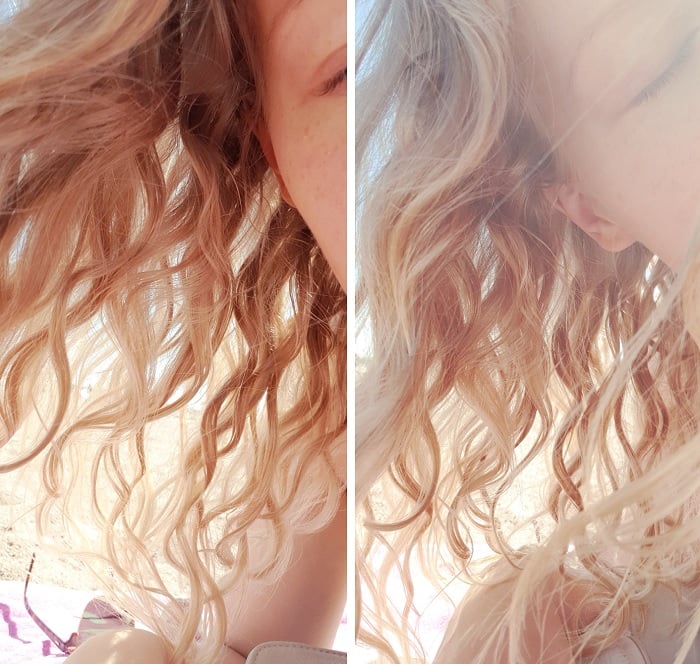 Schwarzkopf Mad About Waves
Schwarzkopf has two lines: Mad about waves for wavy hair & Mad about curls for curly hair. I got some products from the Mad About Waves -line, since my hair leans more to the wavy – hairtype. If we're talking about curl types, it goes to somewhere around 2B, 2C category. Here is a good photo showing the different curl types. Though it is important to note, that everyone's curls are unique.
And because there are different types of curls and waves, it makes a difference of what products you use and for what curl type they are – wavy or curly – to begin with.
Wavy curls can be tricky, because heavy products can weigh them down. Actually now looking back at the products I started my routine with – I think the products were a bit heavy for me, for day-to-day use.
The two star products I've been using lately are the conditioner and curl cream from Mad about waves line.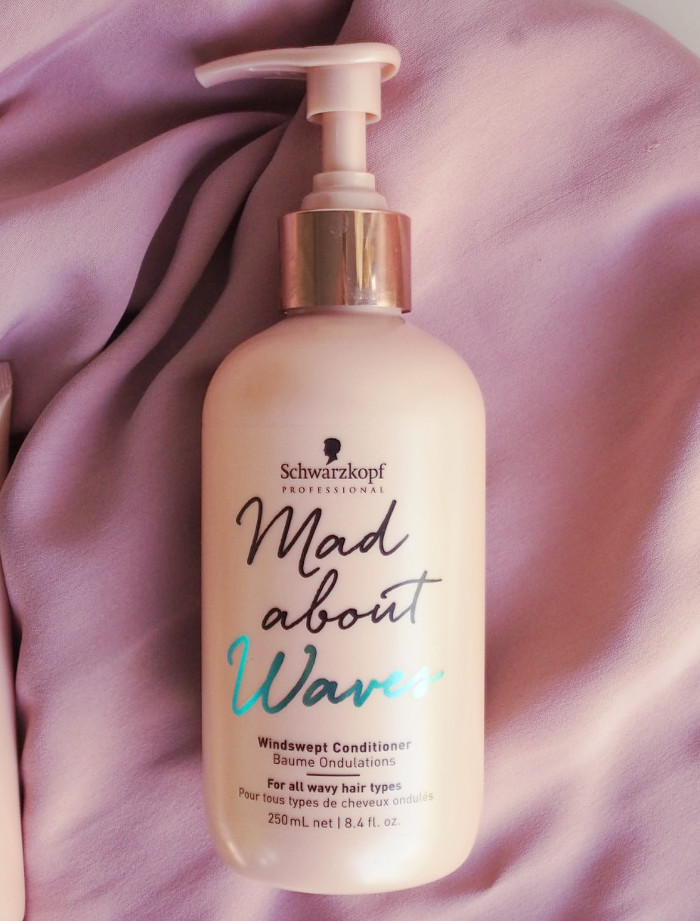 Schwarzkopf Mad About Waves Windswept Conditioner
This conditioner comes in a very practical, cute bottle. It is indeed lightweight – and actually when I'm applying it, it doesn't feel like it does much. But it does! It brings just enough moisture to my hair, without being heavy. It untangles my hair, and it's lightweight enough, so that I don't need to rinse it out properly. Usually I just lazily rinse it out, so that some of it is left in my hair (a good technique for all the curlies!).
I know I said not to stare at the ingredients, but I had to take a peek. And I was surprised, that there were no silicones in this! That might explain, why it doesn't feel that silky when applying it, and how it lefts my hair quite airy and nice. I checked if it was CG-approved on this app, and it said that it is.
Shop *Mad about waves conditioner on amazon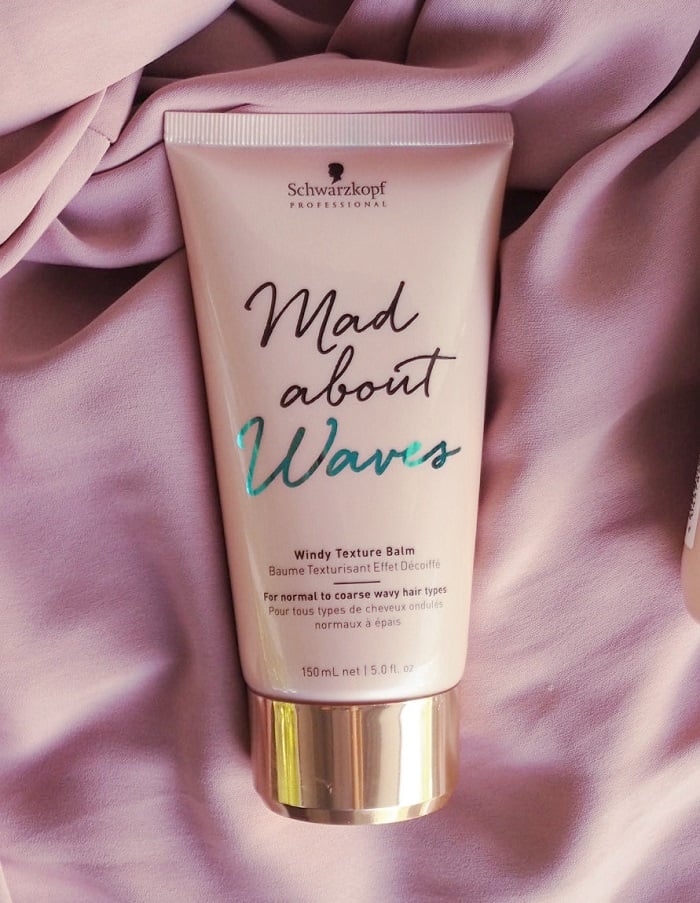 Schwarzkopf Mad About Waves Windy Texture Balm

This curl cream is awesome for wavy hair types, like mine. It's very watery and thin, so that it doesn't feel sticky or too heavy. It keeps my curls in place and gives them amazing hold and definition. I scrunch this in my hair, when it's quite wet to get the best results. It's so lightweight, that I can use it quite a bit, and it's almost impossible to use too much of it.
Now this product is not CG-approved, since the second ingredient in it is Dimethicone (a silicone).  However, my curls look amazing with this, so I will definitely keep using it – at least for parties, or when I want my hair to look extra-good and keep the curls in place.
Shop *Mad about waves texture balm on amazon
Edit 27.8.2020: I think a big reason why the silicone-containing cream worked for me so well before, is that my hair was bleached when I used it. Now that I've tried it again, it doesn't have the same effect in my hair. I've actually switched back to a no-silicone route, but I still use the conditioner and that's awesome!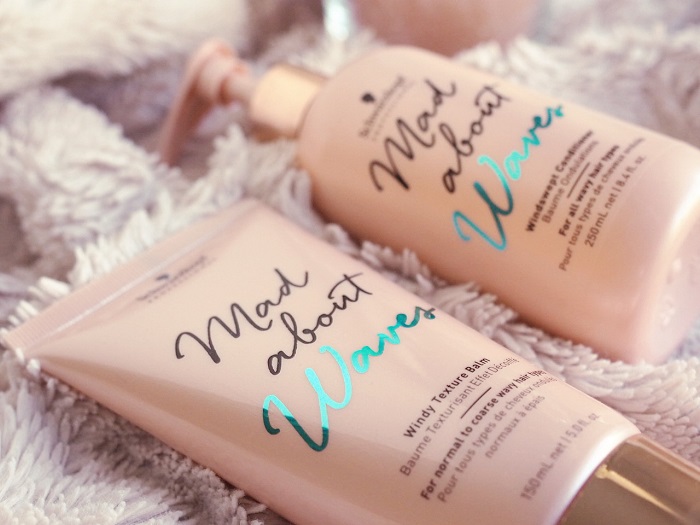 Are there other wavy curlies out there? What are the best products for your waves?