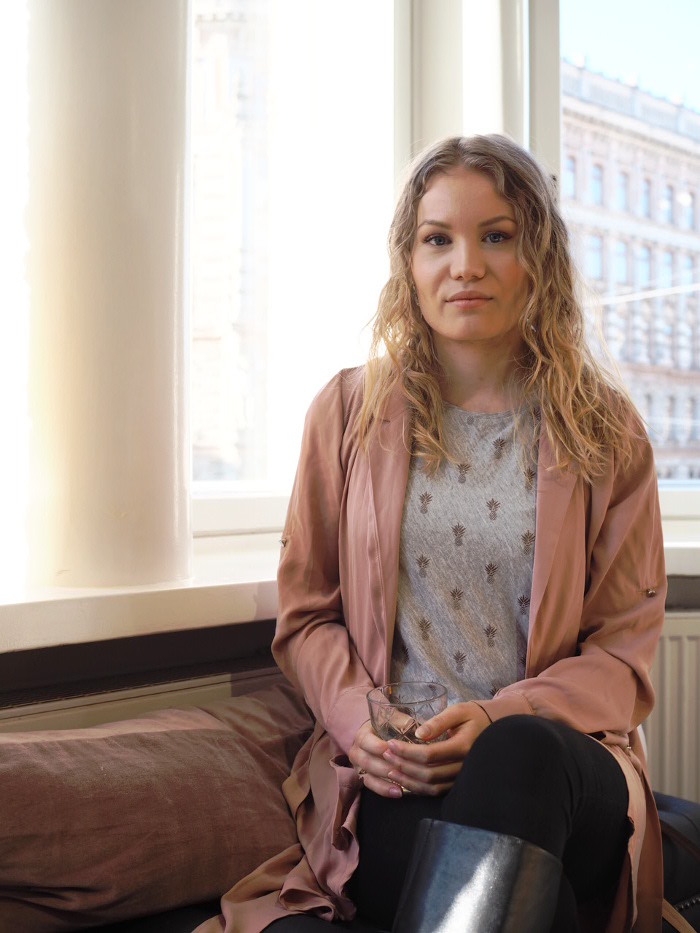 I'll admit it.
I have a love-hate relationship with Mondays. Some days turn out to be awesome and I'm all excited for the new week and new beginning (that's what it's all about, right?), but some days all I want to do is curse the day that feels so dumb and grey.
Like today – why does the bad, grey weather always seem to happen on a Monday? And why does my womanly inconveniences pair up perfectly with this day?
Last Monday I had a very good day. Well, they can't all be winners.
But instead of complaining about the inevitable and staring at the blank pages, I'll improvise. And talk about the things, that have the power to transform my day for the better.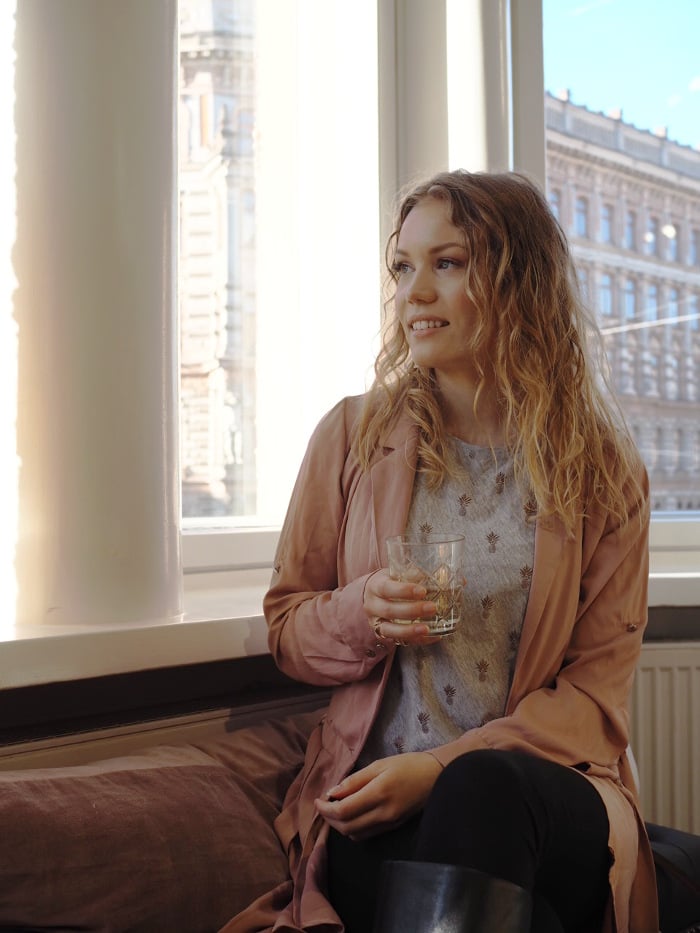 Outfit: Pineapple t-shirt, Esprit – Jacket, Runaway/ Zadaa
I'll tell you that…
… last Friday – and the whole weekend really – it felt like spring! And everything (me included) is waking up
… I love the city I live in and exploring it food-wise is very rewarding
… Gran delicato is a great place in Helsinki to have ciabatta & coffee
… our apartment is at it's best in Spring and I'm welcoming the sun inside our house very happily
… actually a lot of things seem to be better in Spring and when the sun is shining – sun, sun, sun
… it's pretty awesome to get to see a friend after 15 months and then just go on like there was never a break in the first place
… I attended an event about ACO's new products and I got some new products to try out – including a mattifying sunscreen and a self-tanner that gives you color in just 4 hours
… applying sunscreen on my face gives me an instant summer-rush
… exercising sometimes feels like dying, but it always rewards with endorphins and good vibes
… it's an awesome feeling to make someone happy by doing their makeup
… it's an even better feeling to have your friend move to Helsinki after living in another city quite far away for a long time
… ice skating is fun and even though I'm not the ballerina I once was, I'm learning quickly
That's about it. Honestly, my head is blank.  What's new with you?
photos Kauneusgurusi