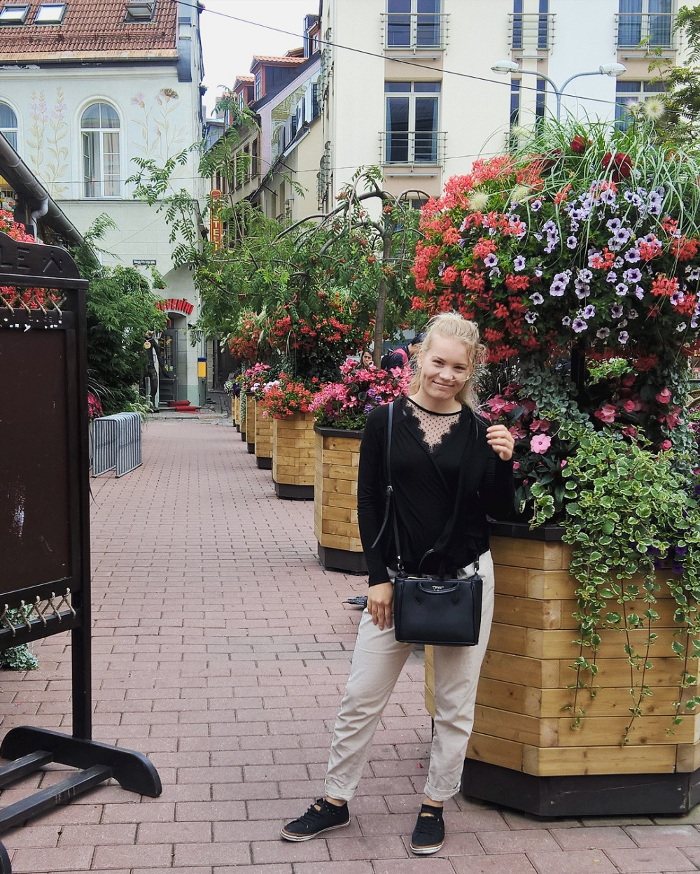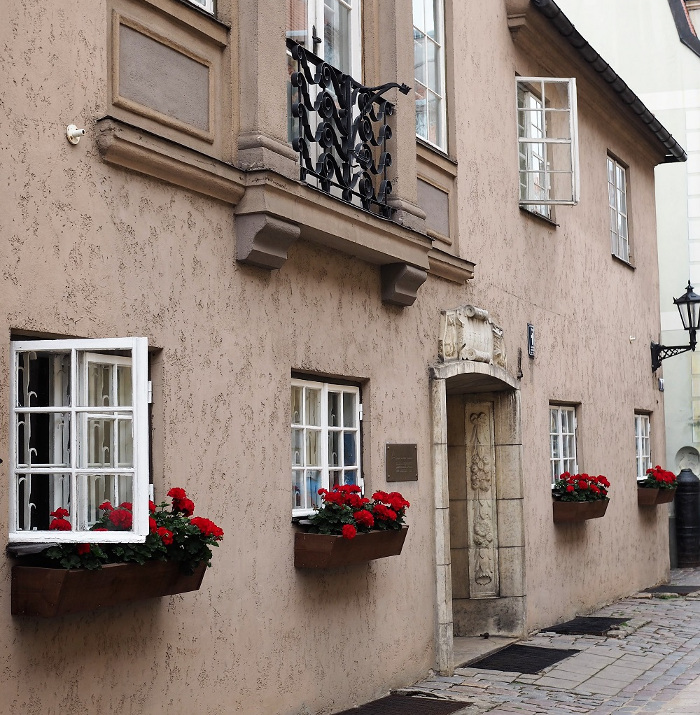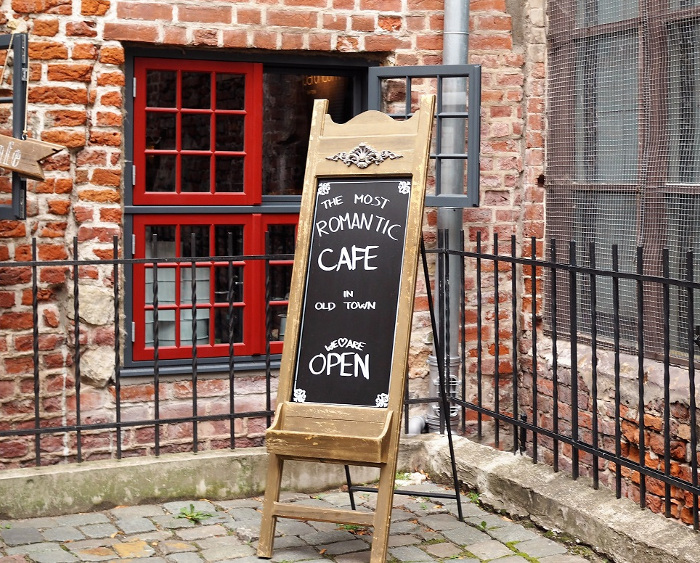 Sometimes you don't need to go far for a vacation. Living in Finland some places may seem like too close and you kinda skip them and go further instead. But this summer we did a trip to Riga, Latvia and it was nice. We did a road trip there – first took a boat to Estonia and then drove from there to our destination. The boat trip was about two hours and the drive about four or five. I know it seems like a lot 'cause it would have been a quick flight but we weren't able to fly this time. Roadtrips are always different from flights and it was nice to see the landscape by car – even though it almost felt like we never left home with the beautiful nature and forests.
Riga was lovely. It was beautiful in some places and quite average in some – but it did have a little Paris feeling to it. Of course nothing can compare to Paris – but it was nice nevertheless. Our trip was quite relaxed – we rented an apartment so we mainly cooked for ourselves and ate there. We rented the apartment from airbnb – as we have done before – but this time we had a luxury penthouse so it truly felt like a vacation. We enjoyed the penthouse – we took long baths and drank champagne in the jacuzzi and had dinner at the big table and those big comfortable chairs. I also loved having my coffee by the window and stare down.  Someday I want to have a window like that in my home. Renting from airbnb has always been easy and I can recommend that to all. It's a good alternative to hotel and it's nicer to go as you please without always entering the hotel hall.
There are many places to visit in Riga but we only visited two of them: Jurmala beach and the old town. We chose a bad day for the beach and didn't really get to enjoy it that much since it was cloudy and a bit cold. It was a nice beach though and definitely worth visiting in a sunny day.
The old town was my favourite part of the city. It was beautiful and not too big so you could walk through it and wander around. We saw one of those tours with segways but I couldn't understand why on earth you would need segway in there – it was so much nicer to use your feet. We ate in an italian restaurant in old town, IL Patio. I haven't eaten a lot of sweets but I had a dessert there and it was amazing. The actual food and sangria was good too.
We went shopping in one of the malls –  Galerija centrs. There were some brands that aren't available here (in Finland) so it was nice. Also everything was on sale and I found for example a nice dress and a bag. But it wasn't a shopping paradise since there wasn't even a fashion outlet (I love Mc Arthur Glenn Outlets!) I noticed that there were a lot of organic (natural) cosmetics everywhere and I learned that Madara (which I love!) is from Latvia. We went to a big supermarket and there was cosmetics too – I found this great moisturizer from Kivvi which is also ecocertified brand from Latvia. I love big supermarkets abroad – there are always new fun stuff that you can find and they are usually quite cheap.
Altogether it was a nice vacation in Riga in a good company and remembering it now makes me happy. Have you been to Riga? I would love to hear about your experience.
Below are photos of the apartment. My man wrote a review about it and it wraps up my feelings about the place quite nicely:
"The apartment was in excellent condition, and the hot tub and the sound system were great! The kitchen's devices and equipment were more than I expected. Everything was clean. The word luxury describes the apartment well. Normunds had arranged a reception for us for the agreed upon time and we received a sufficient walkthrough to the apartment with a friendly instruction to call if we need to ask anything. I hope the apartment will be available for our next visit to Riga as well! Thank you Normunds and the team!"
Link to the apartment here.