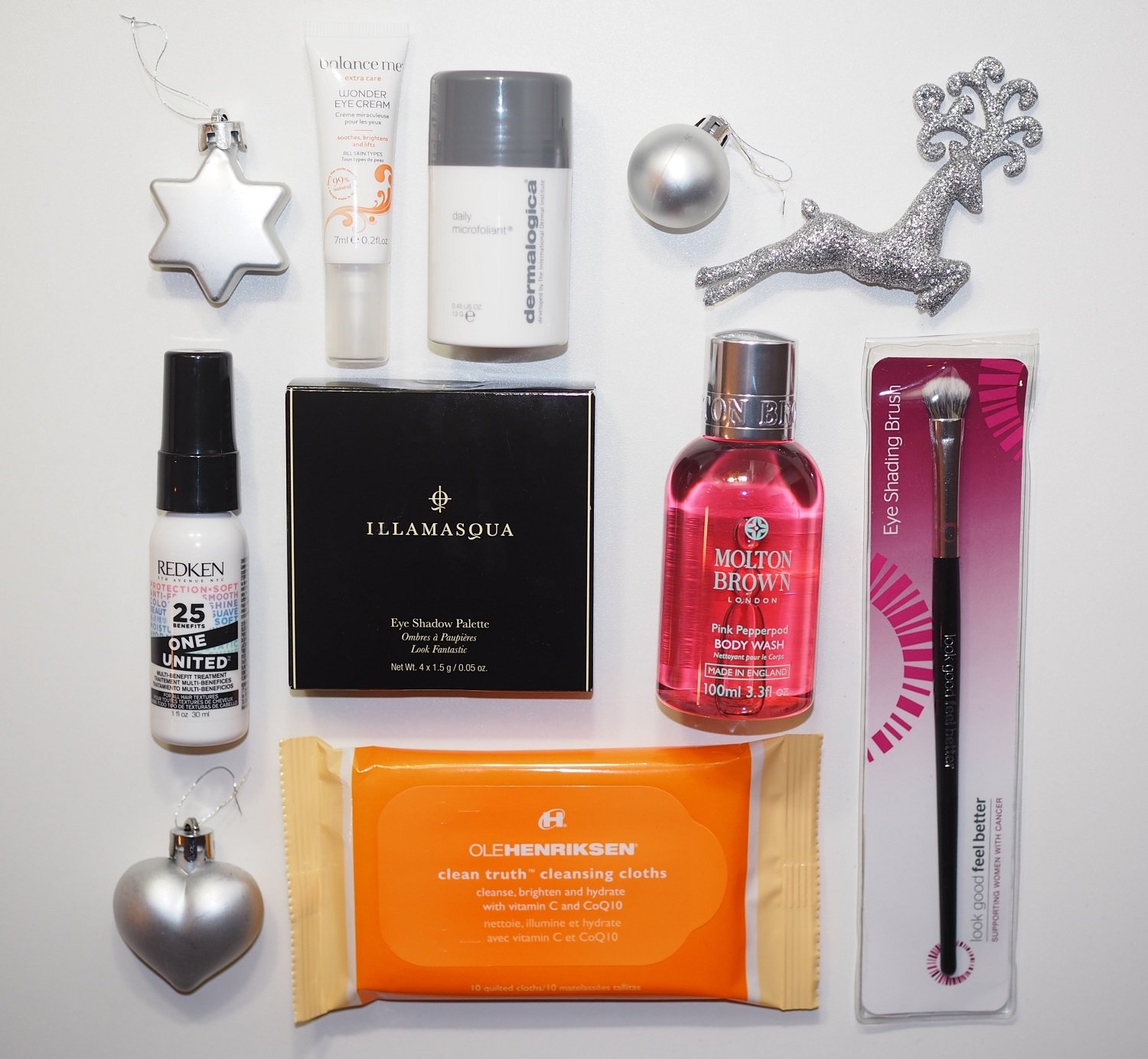 I can't believe Christmas is almost over and there's no more surprises in the mornings to open! I've loved this Advent Calendar from look fantastic. It was my first ever beauty calendar and it was the perfect gift for myself. My mini reviews and first impressions on all the earlier products that I got from the calendar can be found here: Week 1, Week 2 and Week 3.
Let's see what the last week brought me: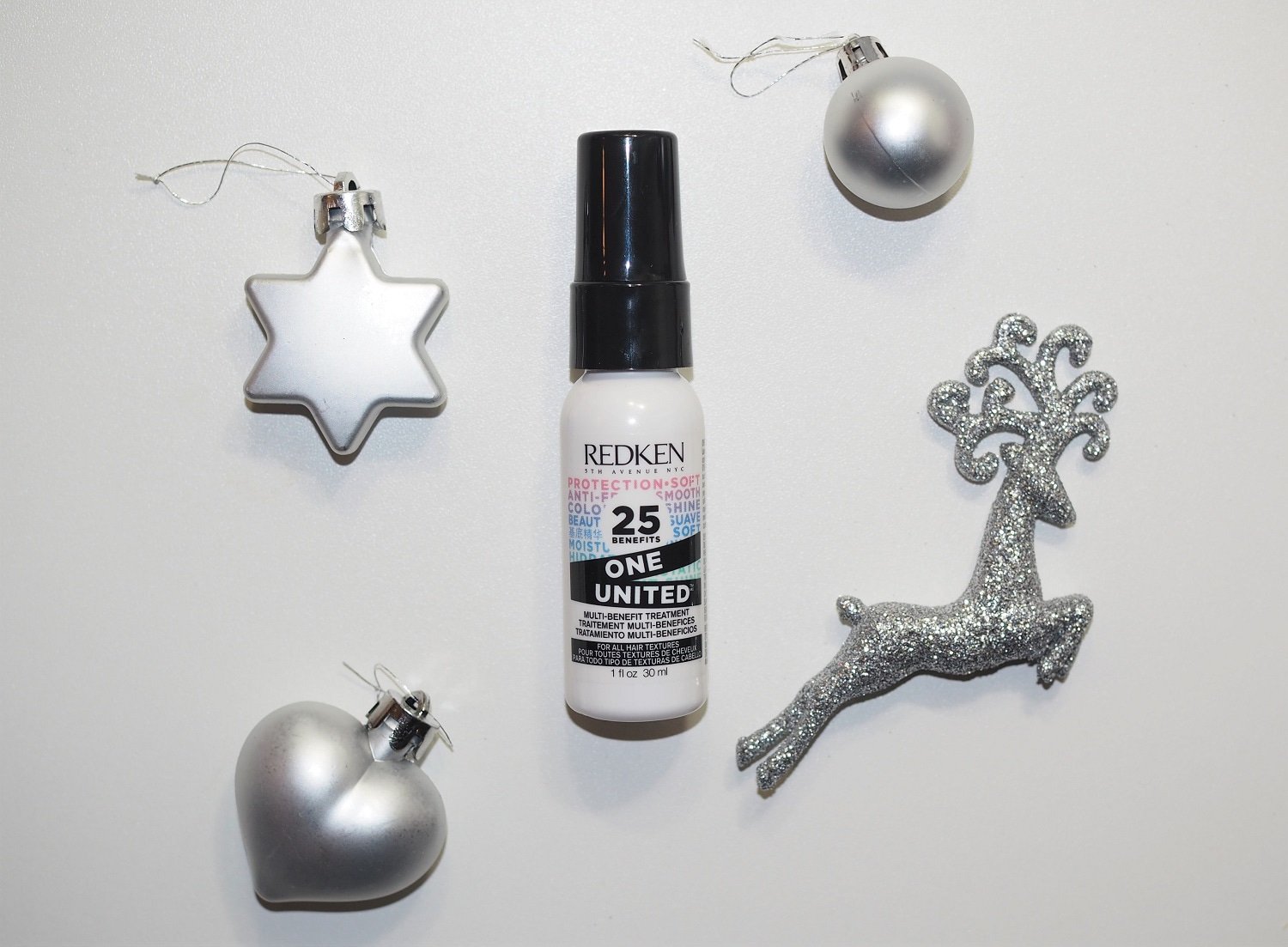 Box 19 – Balance Me Wonder Eye Cream 7ml
How did they know I was in search for a new eye cream? Or that I'm running out of it. This eye cream is 99% natural so all the better. I like this a lot! Doesn't irritate my eyes and gives them enough moisture. Works under makeup too.
Box 20 – REDKEN One United Multi-Benefit Treatment 30ml
Okay, another hair treatment product.. Why do I have so many open already? I just couldn't open this yet.  I love the packaging though and I trust Redken as a brand. Will definitely use this later as soon as I use my older ones, boring!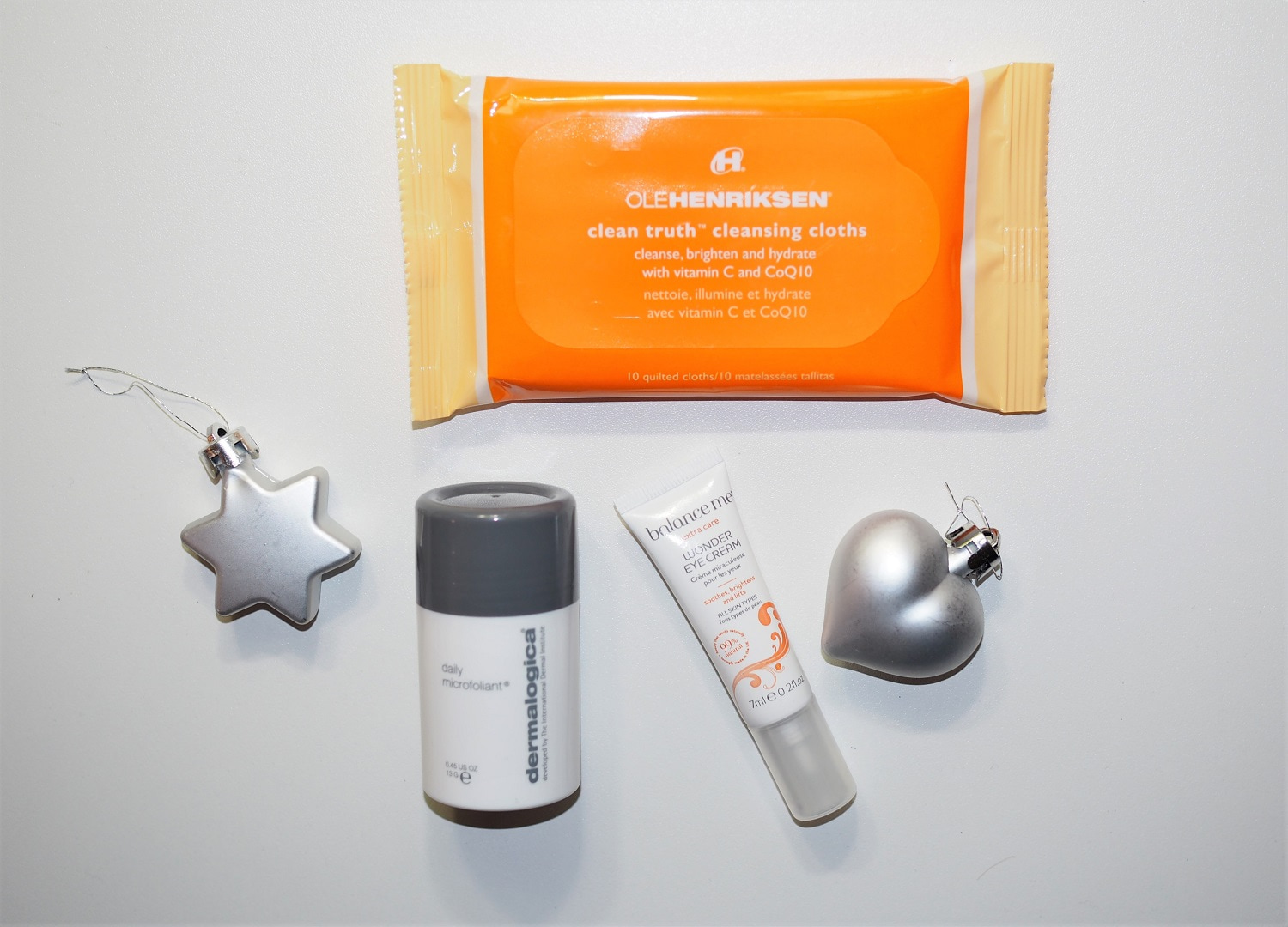 Box 21 – dermalogica daily microfoliant 13g
I've heard a lot about dermalogica but have never tried anything from them. It's about time! Or not just yet – 'cause I have the same case with the exfoliants at the moment as I do with hair products (#beautybloggerproblems). Anyway –  this is a powder exfoliant that you use with your wet hands and create a creamy paste. You're supposed to massage it for a minute and then rinse. So it's really quick – which is great for impatient people such as myself. This doesn't contain any synthetic perfumes or colorants which is great.
Box 22 – Molton Brown Pink Pepperpod Body Wash 100ml
Body washes are great when you think about it. They are an easy way to bring luxury into your every day life. I was excited at first when I opened this box. I love the packaging with this and almost don't want to use it because of that.. But no, that's not the reason I'm not gonna use it. This one I'm giving to my man. Don't let that pink color fool you: This is definitely for men. My nose thinks so, anyway.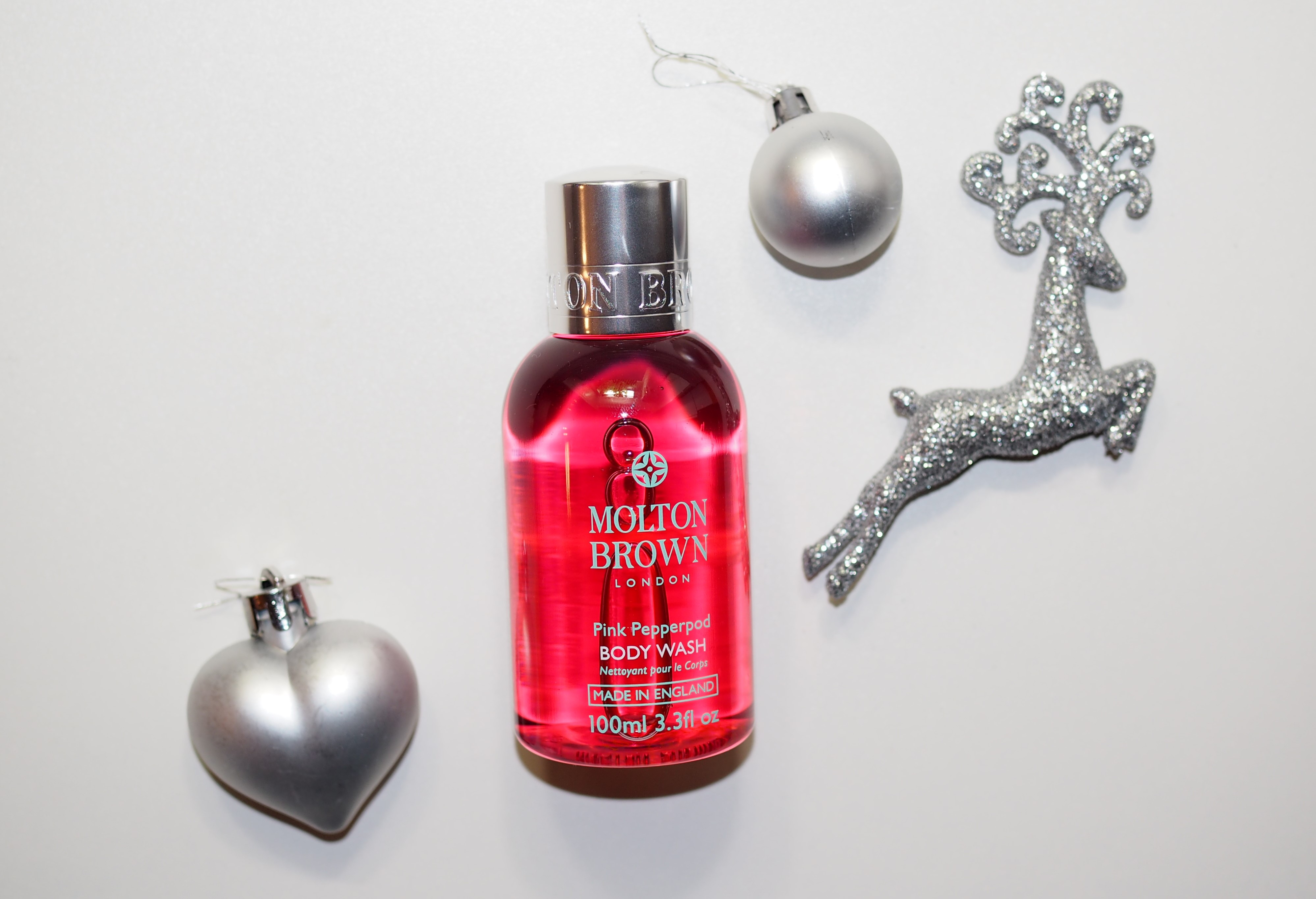 Box 23 – OLEHENRIKSEN clean truth cleansing cloths (10 cloths)
I don't use cleansing cloths regularly but I use them every once in a while. Or basically when I'm feeling lazy and just want to remove the most of my makeup quickly. These smell amazing (vanilla?) and do the job. These will get to travel with me to Lapland!
Box 24 – look good feel better Eye Shading Brush
There's never enough eye shadow brushes. I love them! This one is soft but dense and I already see it in my top five eye shadow brushes. Look good feel better is also supporting women with the visible side effects of cancer treatment.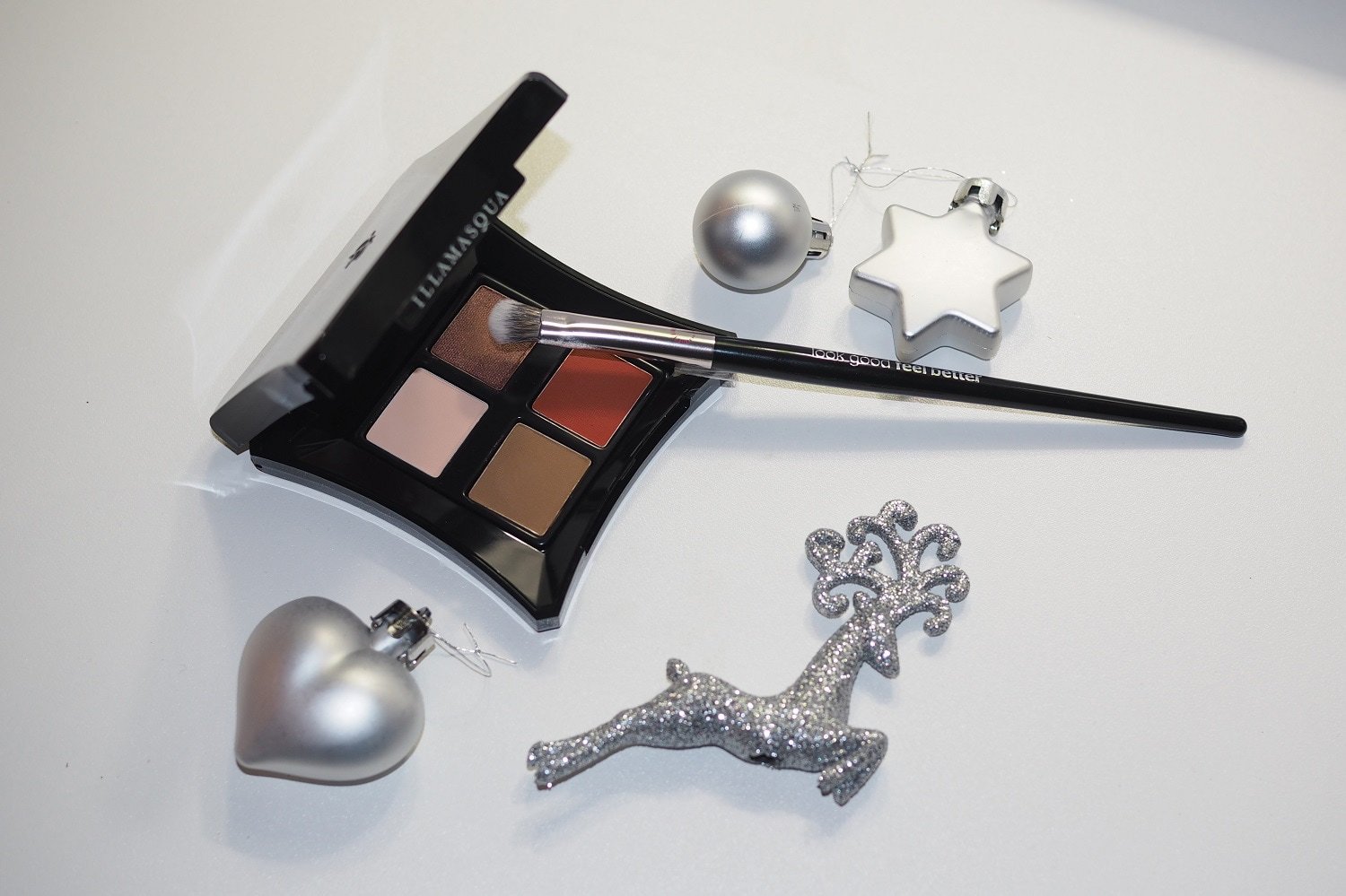 Box 25 – Illamasqua Eye Shadow Palette Look Fantastic
I waited the calendar for an eye shadow palette! I don't know why I wanted one and had a feeling there might be one in this calendar (especially when the makeup products before were all for eyes, lips or cheeks) but I'm so happy this was in the last box! I've wanted to try Illasmasqua products before so again my prayers were heard. This palette is exclusive and named Look Fantastic. It contains four eyeshadows: Servant, Tango, Terra and Vernau. Three of them are mattes and only one is shimmer. These colors are perfect and my favorite is that greenish brown. The pigmentation and the texture in these are amazing.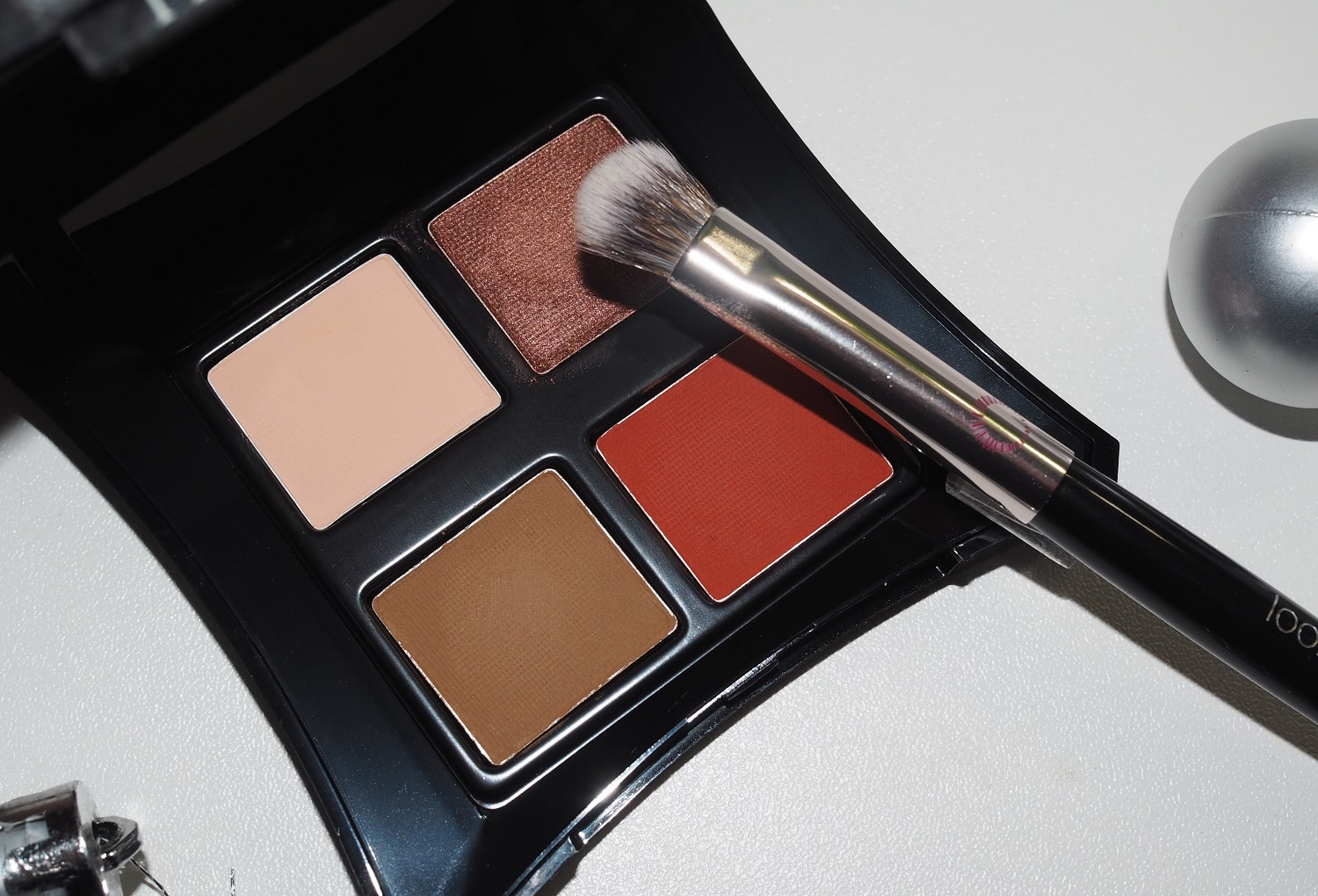 Here are swatches with and without flash.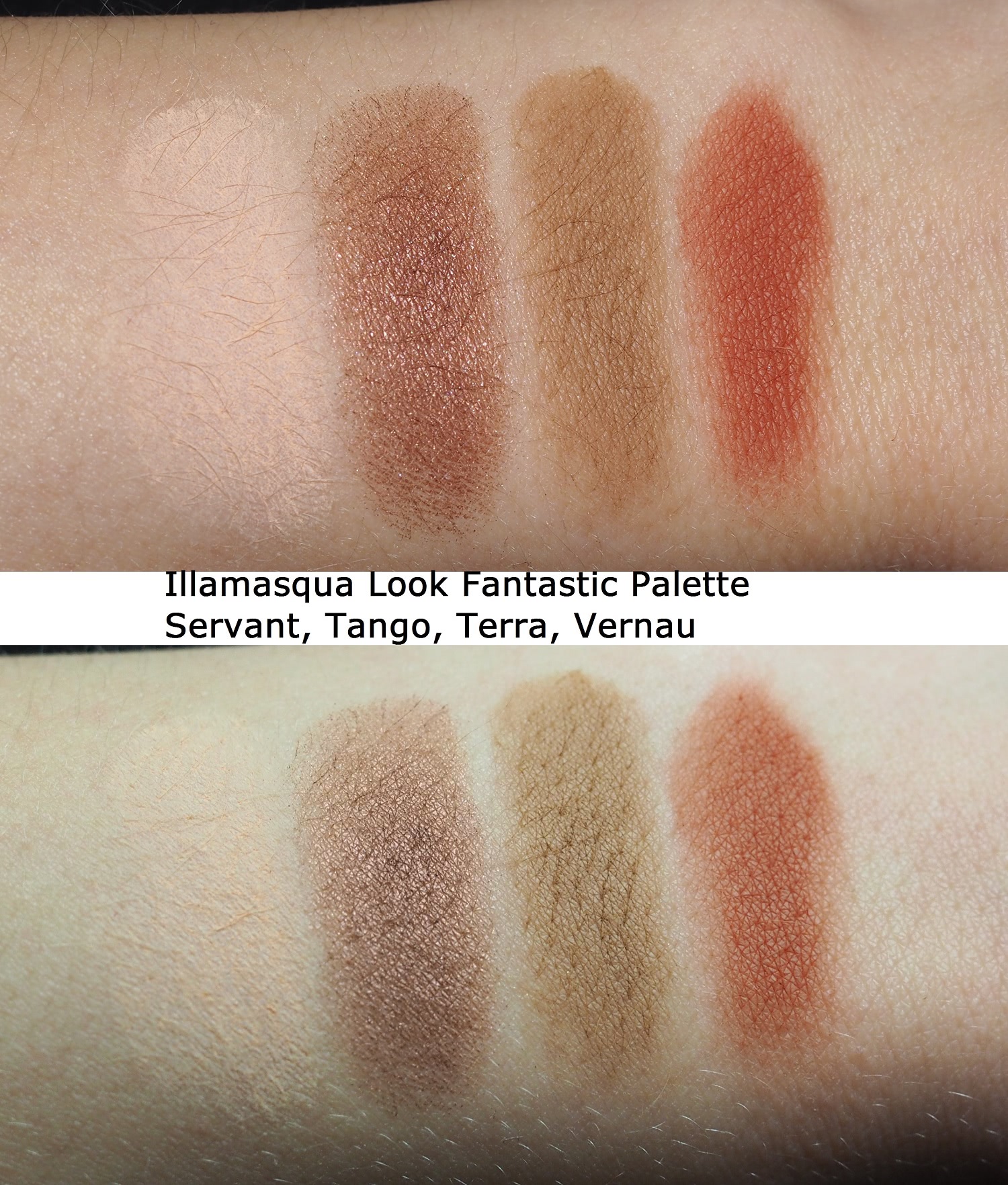 All together I am extremely happy with this calendar and the products. It was definitely worth the money. There were so many bomb ones like Pixi Glow Tonic, Moroccanoil, Rituals Body Cream, Foreo Luna Play and REN Night Cream. Not to talk about the grand finale – the Illamasque Palette! Of course there were some products that I wasn't so excited about but I didn't hate them. The Pillow spray (got it in the first week) for example is actually quite nice and I like it even though I wouldn't have bought it. Then again most of the products were mini sized so it's okay if I don't love them.
I'm definitely gonna it again next year.