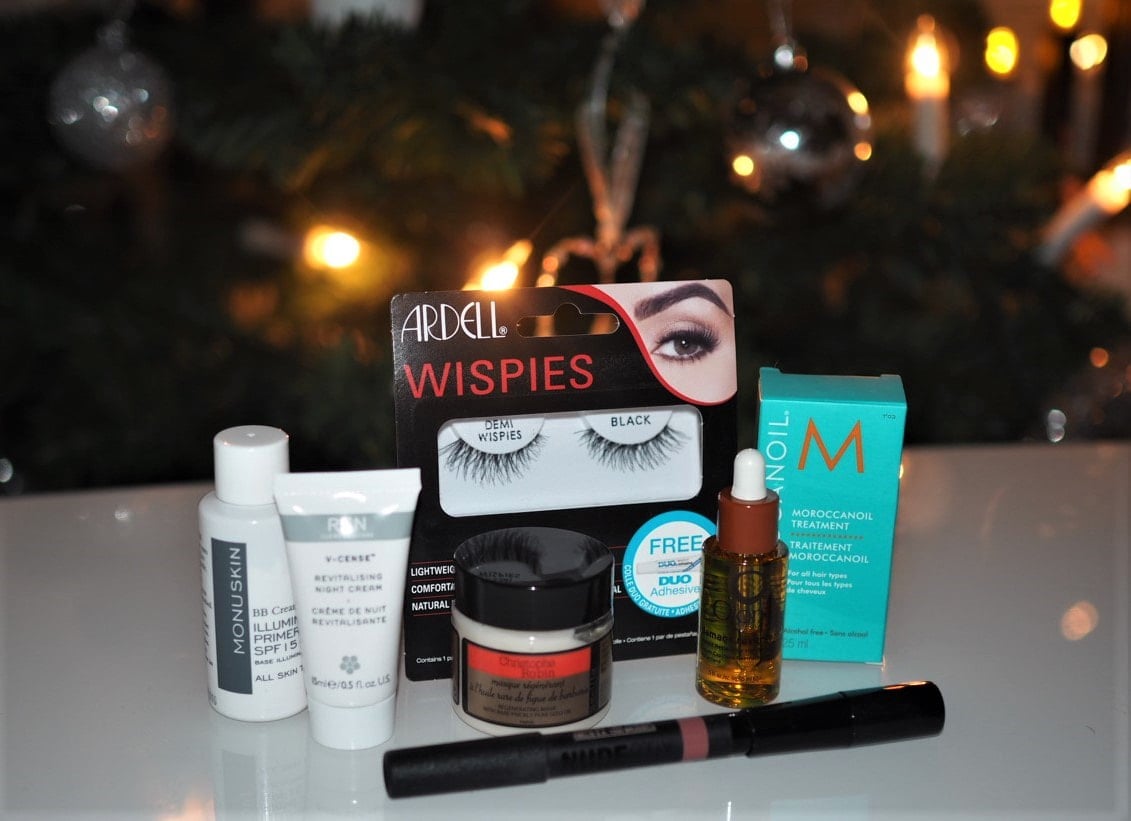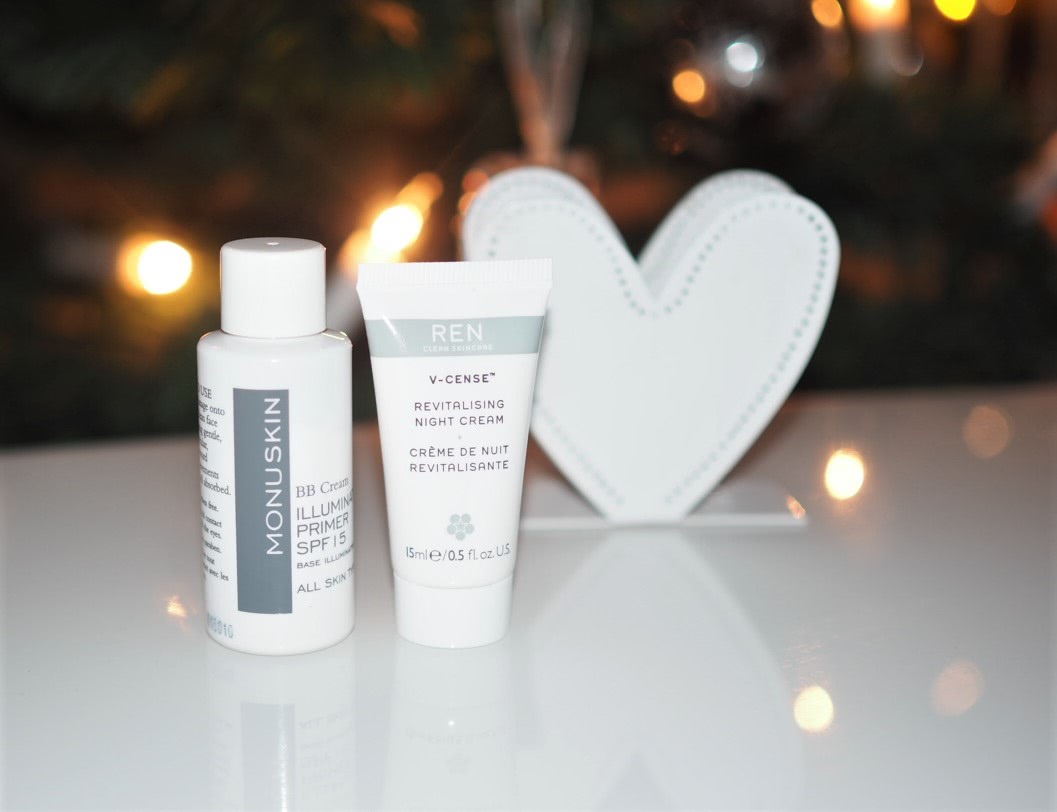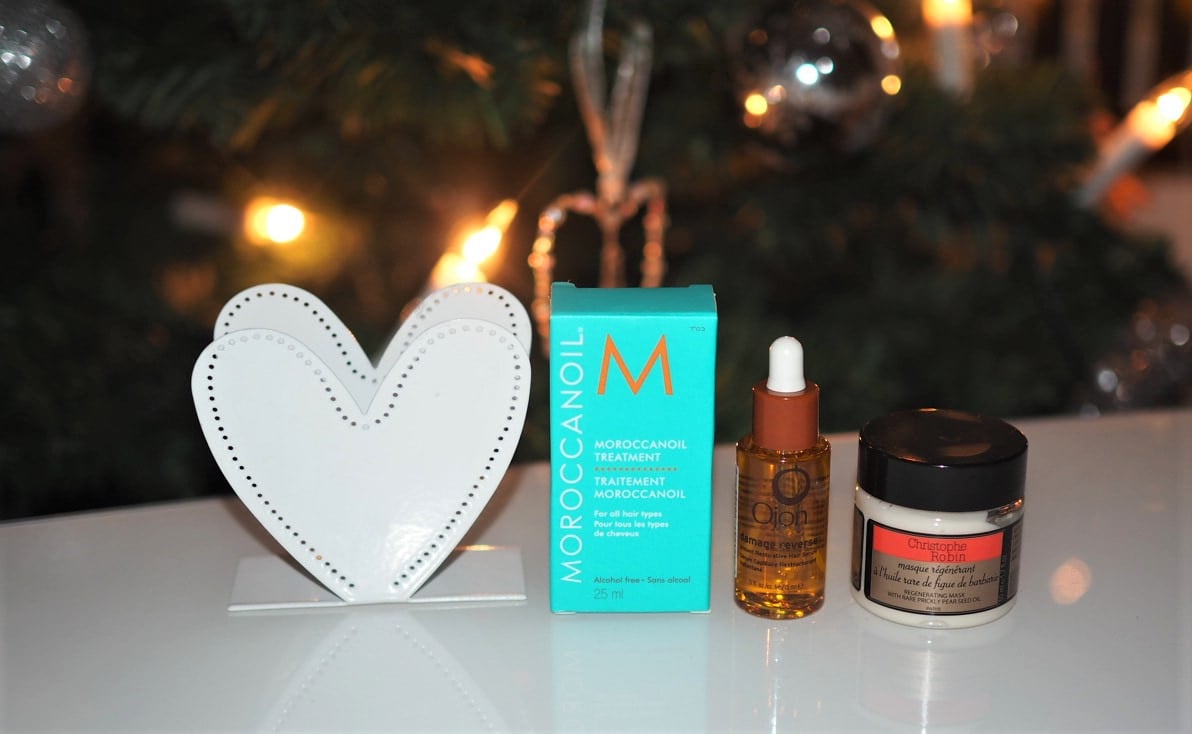 Week 2 of the Beauty Secret Advent Calendar is here! So far I've been so happy with the contents of this calendar and I've already used up some of the products I got last week.  Let's see what I got from the 7-11 boxes.
Box 5 – MOROCCANOIL Treatment The Original 25ml
Everyone knows Moroccanoil probably. And so do I. I've tried this oil before and it's amazing. It has a lot of silicones in it which is good for dry hair. In hair care products I don't mind the silicones. The oil in the product is argan oil – which is my favorite oil for my skin and hair. This one I didn't open 'cause I have so many other opened hair products and oils at the moment. But this is good and I can't wait to use it!
Box 6 – MONUSKIN BB Cream Illuminating Primer 25ml
I've never heard of this brand and at first when I opened the box I was a bit disappointed. The product looked really boring but I was happy it turned out to be a primer. It has a SPF 15 which is good and it doesn't contain parabens (I'm sensing a trend here). The funny thing I noticed when looking at the ingredients is that the second ingredient is zinc! It goes like this: Water, Zinc, Silicone +tons of other ingredients. I've already tried this and I think it does give a beautiful base and surprisingly it's more matte than illuminating. It's really sticky which makes the foundation stick to it well. It lasted well through my 10km run too. I like this primer and will continue using it!
Box 7 – NUDESTIX  Lip & Cheek Pencil in Mystic
I've wanted to try this brand so this product was perfect for me. Again I love that the shade is nude so that it goes well with everything and suits everybody. It comes with a sharpener which is good 'cause not everyone has a sharpener for this kind of wide pencil. NUDESTIX has matte pencils too but I'm happy that this one isn't – it's not as drying and it has a beautiful sheer finish. This is my favorite product for this week.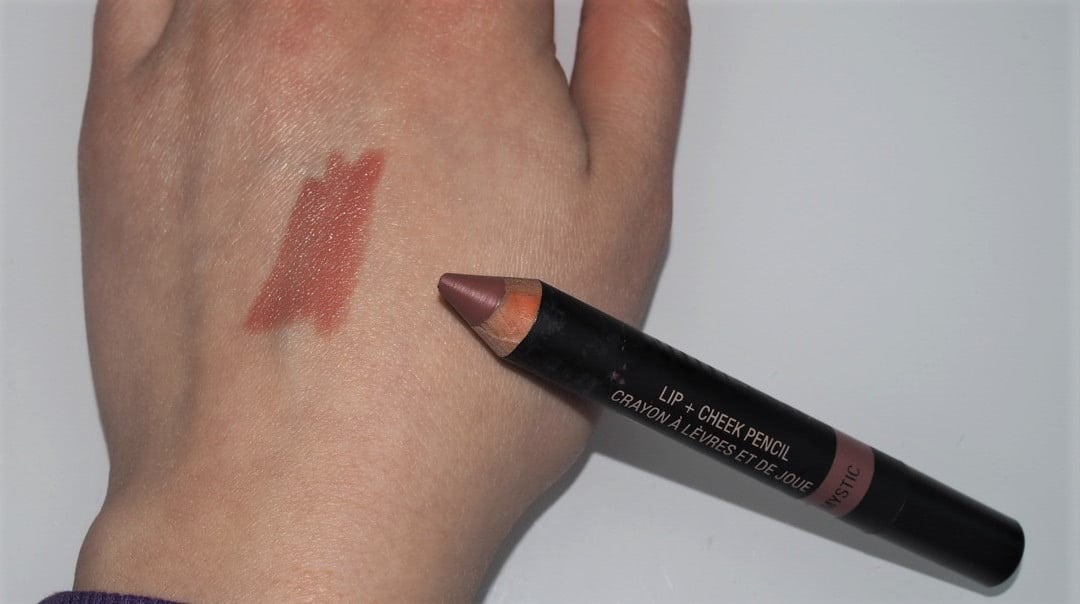 Box 8 – REN Revitalising Night Cream 15ml
Okay, some of these products look really dull at first but they end up being awesome. I've actually heard of this brand – or seen adverts of it. My skin doesn't usually take well new products, especially creams, but somehow it has loved this! Again there's a big list of ingredients it doesn't contain (parabens, mineral oil, synthetic colorants, silicons..). Apparently REN products never contain those things. I did some research and I'm really impressed with their products and their INCI- lists. This product is actually anti-aging, but my skin has been so dry it welcomed this with open arms. I want to try more REN products in the future – maybe something more suitable for my skin type though.
Box 9 – Ojon damage reverse Instant Restorative Hair Serum 15ml
I already got the Moroccanoil so I wasn't too happy about this.. On the other hand I do use a lot of hair oils or treatments so I guess hair products are good for me. I haven't had the time to try this and I forgot to pack it for the weekend while I was away so I might save this one for later. I couldn't find info on this from lookfantastic.
Box 10 – ARDELL Demi Wispies Lashes
Yes to these! There are two lash brands I love: Eylure and Ardell. Ardell's Demi Wispies are a classic. You can see me wearing them for example here. I love lashes that have invisible or almost invisible lash band and these are like that.
Box 11 – Christophe Robin Regenerating Mask 50ml
This might be one of those products I would have never picked but be glad at the end of trying it. I wouldn't know though, 'cause I just came home from my weekend trip and opened the box about two hours ago.. Anyway this is a hair mask that is free from parabens, silicones, SLS or colorants. (Now there's definitely a trend here!) I opened this just to smell it and I have to say I hate the scent – it's too heavy for me. This or the Ojon Serum was the most disappointing product for this week.
Are any of these products familiar to you? Which is your favorite?