Let's see what the third week of my beauty advent calendar brought!
Box 12  Foreo Luna Play Go + Celestial Melting Gel Night Cleanser 15ml
I've never tried any face cleansing brushes or other use-at-home devices so this was a nice surprise for me. Foreo Luna Play Go is the smallest skin cleansing device in Foreo's selection and it's good for about 100 uses. It's not rechargable but you can always use it for brush cleansing after the battery dies. As I said I haven't tried any facial brush cleansers but I've always thought they were a bit unhygienic. This device however is easy to keep clean and is hygienic. I've been using this for a week now and I love it. I think I'll buy the regular sized device later. This makes my skin extremely clean and it feels softer than usual after using this. You're supposed to use the device for a minute on your face so I think that alone keeps your skin healthier – normally I wash my face so quickly and don't give time for my cleanser to work it's magic. Pairing this with your favorite cleanser definitely makes your skin care regime more effective! The Cleanser is okay too and I've used it for a week and will use it as long as it lasts – but I don't like it's scent.
Box 13 Wella Professionals Oil Reflections Shampoo 50ml
I like Wella products. My scalp has been a bit difficult though so I couldn't try this yet (I've been using my Go-To Organic Shampoo instead). I think I'll save this for traveling since it's the perfect size for that.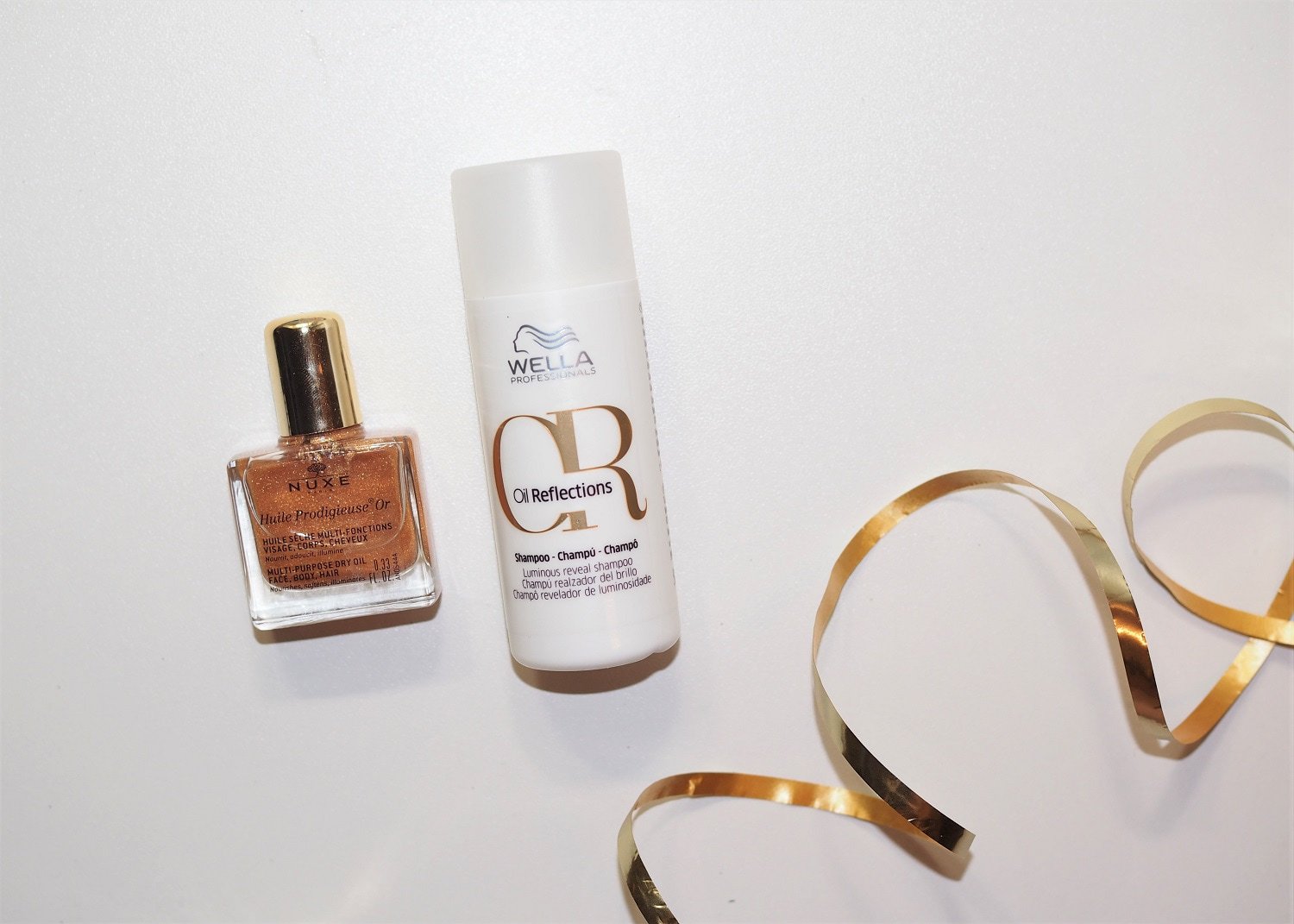 Box 14 Origins GinZing Energy-Boosting Moisturizer 3oml
Radiance-boosting moisturizer suitable for all skin types. It's oil-free so it's really lightweight. This absorbs quickly and leaves a smooth skin: perfect for under makeup. Origins is a new brand to me but it's products are "powered by nature and proven by science". So there's natural oils and ingredients paired with synthetic ones. This smells good and I like the packaging but I haven't fallen in love with this – yet. (Like I did with REN face lotion last week.)
Box 15 NUXE Huile Prodidgieuse Or Multi-Purpose Dry Oil 10ml
Oh how many times I've looked at this and thinking of buying it! Now I got this little bottle to test it out. First of all: it's beautiful. Golden packaging with golden shimmering oil – yes! It's dry oil so it's pretty lightweight and doesn't leave my skin all greasy. The one thing I don't like about this though is the scent. I have a pretty selective nose when it comes to scents I see. Don't think I'll ever buy this in regular size 'cause of that.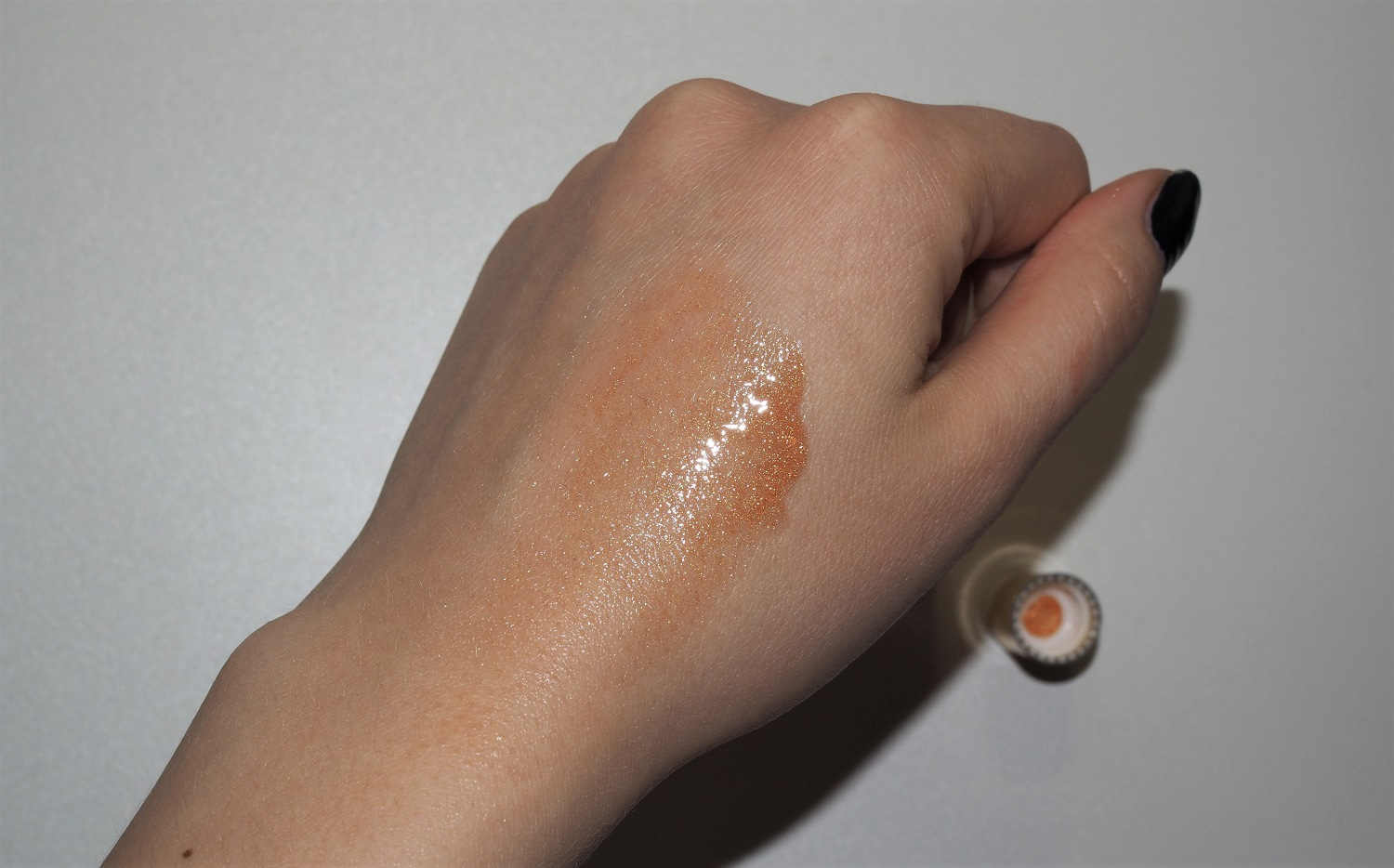 Box 16 Pur cosmetics Impact Mascara
Pur cosmetics is mineral based makeup and skincare solutions. I actually like this mascara a lot. It works for my thin lashes and lasts well. And it doesn't irritate my eyes at all.
Box 17 Bellapierre Gel Eyeliner in Ebony
How many black liners does a girl need? Let me tell you: one. And I already have three. Now four. It's a black liner and it draws a black line – end of story. Boring.
Box 18 CODAGE Paris Micro-Peeling Mask 15ml
Yes! I love AHA/BHA products and I love masks. This is a gel composed with AHA (fruit acids) and BHA (salisylic acid) which unclogs pores and eliminates impurities. I just did a mask yesterday so I couldn't try this just yet but will definitely do so later. There's a good chance I'll give a small review on my snapchat about this later (charkkueve) if I don't blog about it next week.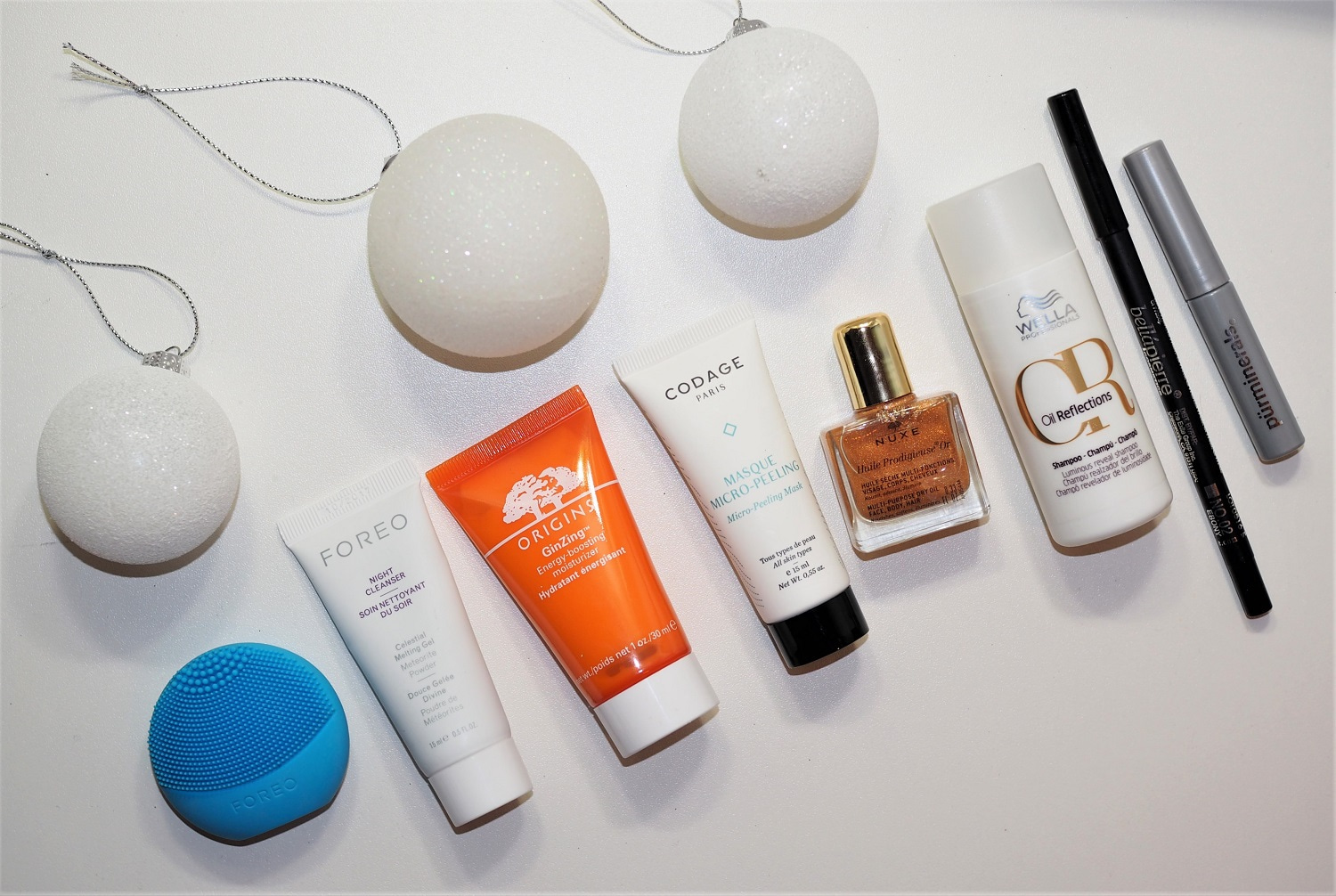 Another great week of surprises in my calendar! I'm happy about these – all though I noticed I crave for more makeup products. I already run out of some products I got in the first week of this calendar: Rituals Body Cream and Pixi Glow Tonic. They were both great! It's also exciting to be running out of products even though they're small sizes.
Anyway – one more week to go! I'm excited. Will post the last week and my full review on the calendar next sunday 25.12.! Stay tuned.
Charlotta Eve on  Instagram / Facebook / Bloglovin / Twitter
charkkueve on Snapchat