I'm back from my holiday – hello! Good to be back. And as an update, I only got one mosquito bite, so we can conclude, that the new machine works. And also, that I was quite hysterical about bugs on our Lapland trip, successfully though.
One day I got two nice things from the mail, and I got very inspired to take photos of them. One thing led to another and I decided to gather together some things, that are very nice.
By the way, I once met a girl whose last name was Nice. I said to her, that that was nice. She agreed, that it was indeed nice. It was awkward, and I can only imagine how many times she had heard that.
Personalized marble phone cases 
Yes, I'm that person, who wants her name on things and then wears those things. My sister tried to convince me to come up with some Finnish word for the cases, but I stood my ground and went with Charkku. That is my nickname and almost everyone, who knows me, calls me that.
I wanted to show these cases here, because I was very impressed with their quality. I think it's pretty cool you can get two phone cases with your own text, for £10,42, with free postage from Ebay.
Melvita Youthful Fluid
I got this fluid as a pr-sample, and it was love at first sight. This light fluid moisturizer is perfect for my skin. It contains argan oil, which you know, seems to be the solution to almost anything. It's not only anti-ageing, but it's also acne friendly. Argan oil is a friend, whoever you are. And when it's combined to this awesome consistency and a beautiful (and handy!) packaging, I really have no complaints. I use this as a lotion, and especially during summer it's enough for me as it is, but sometimes I use it as a serum, and apply some other moisturizer on top of it.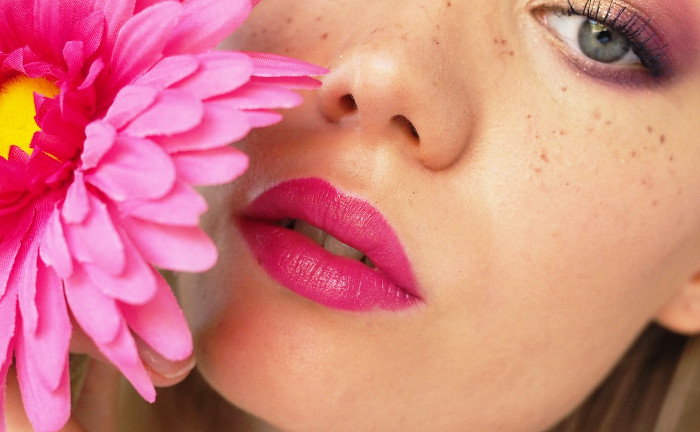 MAC Amplified Creme Lipstick, Girl About Town
MAC lipsticks are nice. And this bright pink shade, Girl About Town, is very nice indeed. But I'm gonna make an exception here, and tell you, that I also kind of dislike MAC lipsticks. I have a weird relationship with them – on the other hand, I love their packaging, their scent and the good quality of them (great pigment, and smooth consistencies). But then again, they dry out my lips. Not like crazy, but enough, that I notice it. Even my Cremesheen one does that. I'm wondering – am I the only one? Have you tried MAC lipsticks, and noticed that?
Cosmopolitan magazine
I started a collaboration with Finnish Cosmopolitan and I will be receiving magazines for some time now. Yay! It's been ages, since I ordered any magazine. There's just something nice about having a physical magazine, that you can read – and perhaps enjoy a nice cup of coffee with it. You'll hear my opinion on the magazine and it's content later on.
Now – I challenge you to tell me one nice thing from your day!