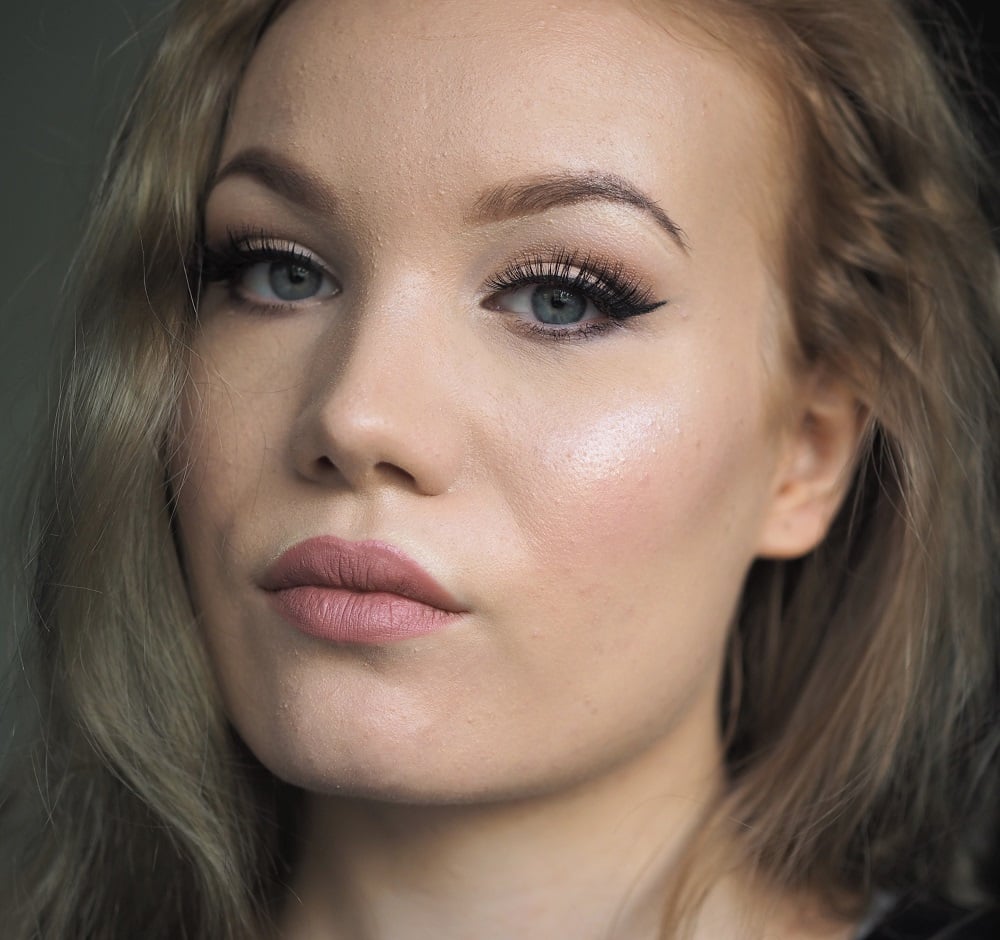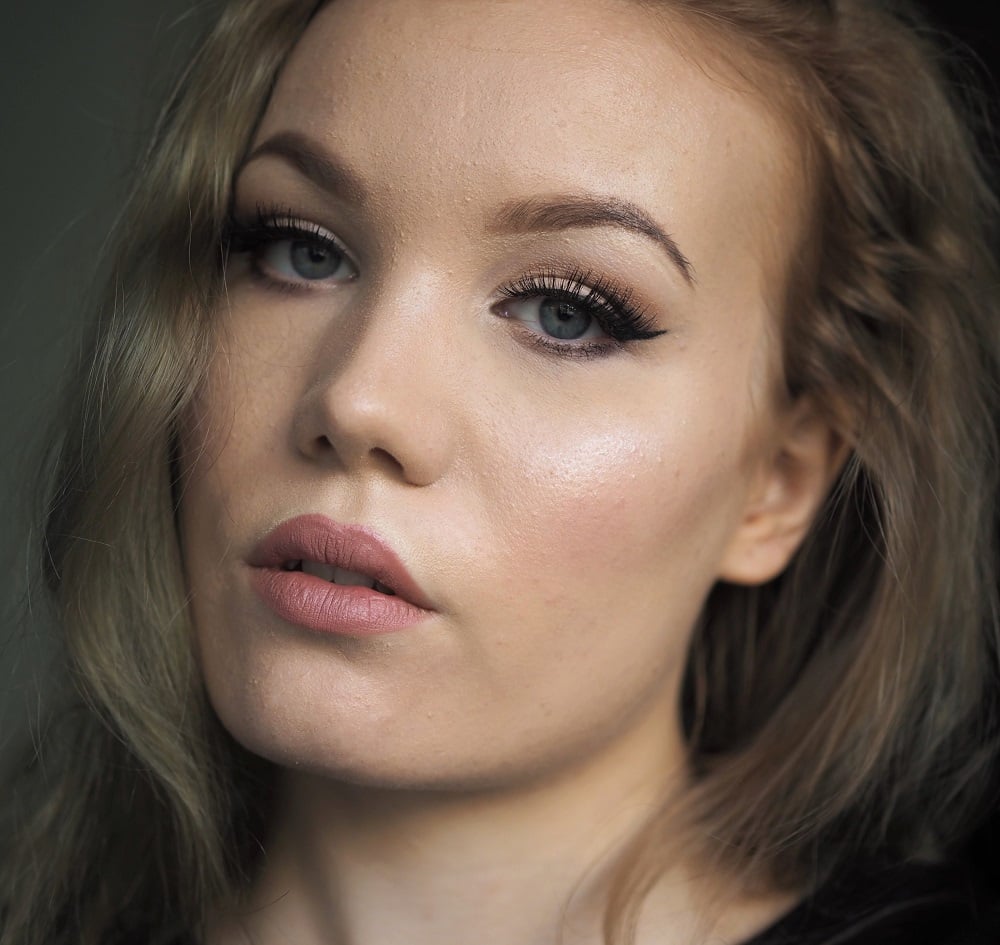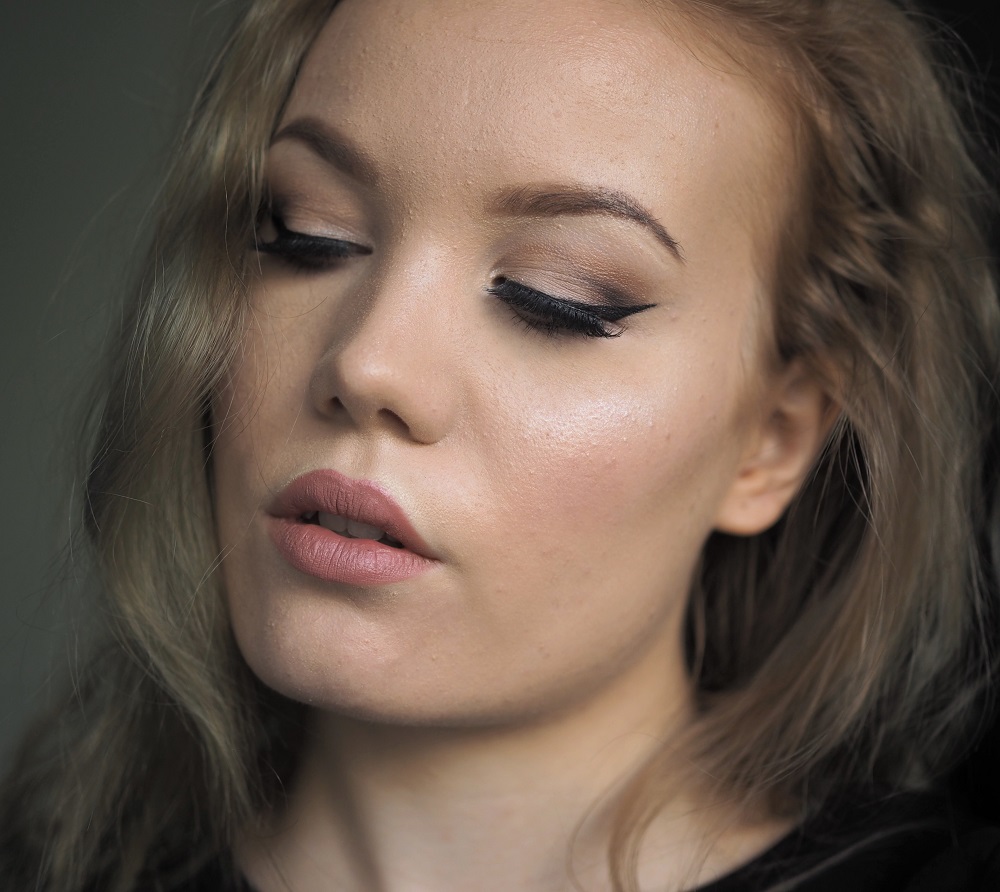 Defined and full brows, brown colours on lids with some kind of a cut crease, big winged liner, full lashes, a ton of highlighter and overdrawn nude lips. That is my overstated take on the #instagrammakeup.
Beautiful Pauliina from All The Little Royals -blog did this challenge and I wanted to take part in it too. The idea is to copy a makeup look that is really in right now and that is seen with many bloggers and vloggers. Instagram really shows the makeup trends that are in at the moment and even though I don't agree with all the trends doesn't mean I don't enjoy gorgeous photos of awesome makeup.
I like full coverage foundation but don't really wear it on every day basis 'cause it can look cakey and heavy especially when it starts to wear off. On photos though it looks amazing – especially if you pair it with photoshop. I feel like I can't talk about instagram makeup without talking about photoshop a bit – 'cause they seem to walk hand in hand. I really can't bear the blurred skin and bright eyes and shimmering photoshopped highlighter with some of the vloggers. I do sometimes edit my photos but mainly I do it to remove pimples or something like that. I like my makeup to be the shining star – not my editing skills. Do you feel me?
Back to the makeup – I love this eye look! Brown neutrals suit everyone and big lashes make everything better. I like winged liner too but I just can't make it work for my eye shape. The struggle is real with that one. I accidentally did a really thick liner for this look but luckily it looks fine with big lashes. I solemnly swear to learn to slay my wings in the future.
Nude lips have slowly got me. They're just easy to pair with anything and they look good even wearing off. Overdrawn lips though are not really my thing. I do line my lips slightly over my real lip line but never like this. I feel like I look ridiculous and bigger lips don't suit my face. I'm actually relieved about that – I don't want to want to get lip injections. That seems to be a trend now too which is a bit sad.
What do you think on the instagram trends and makeup looks?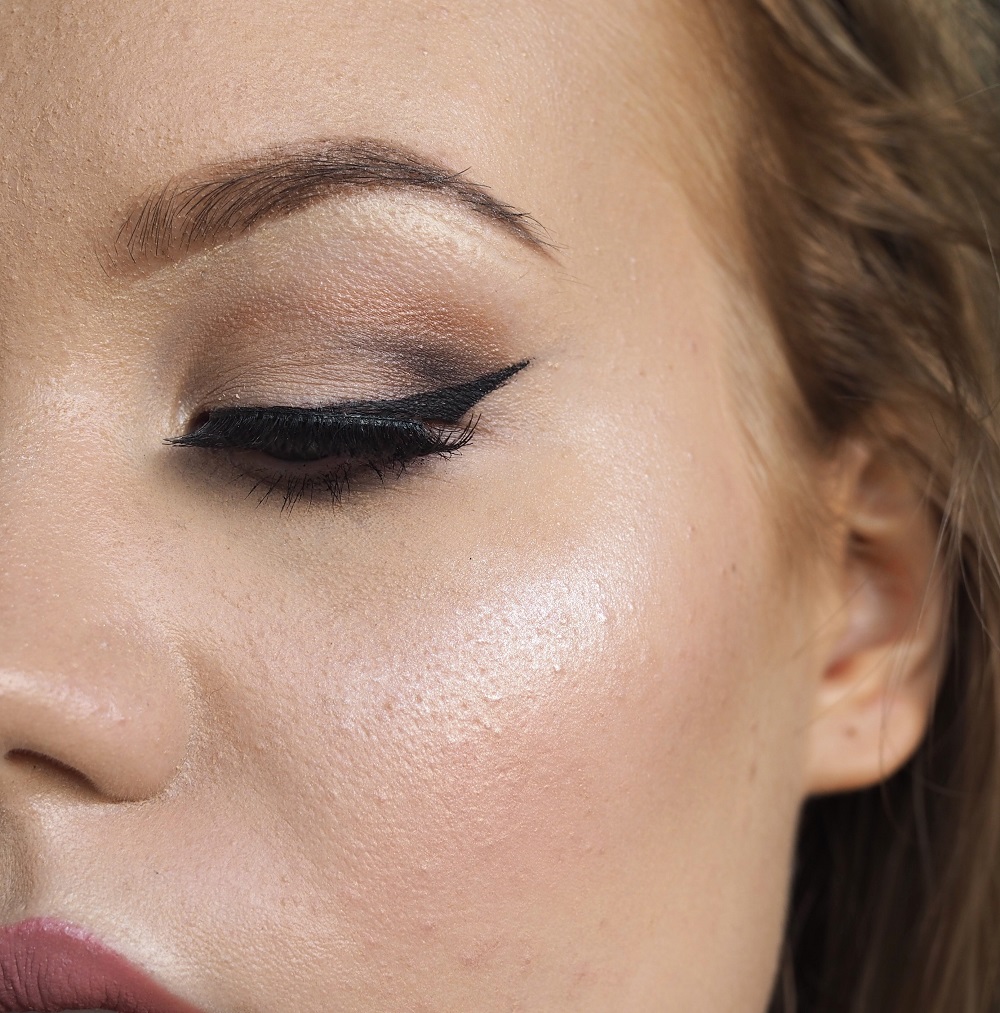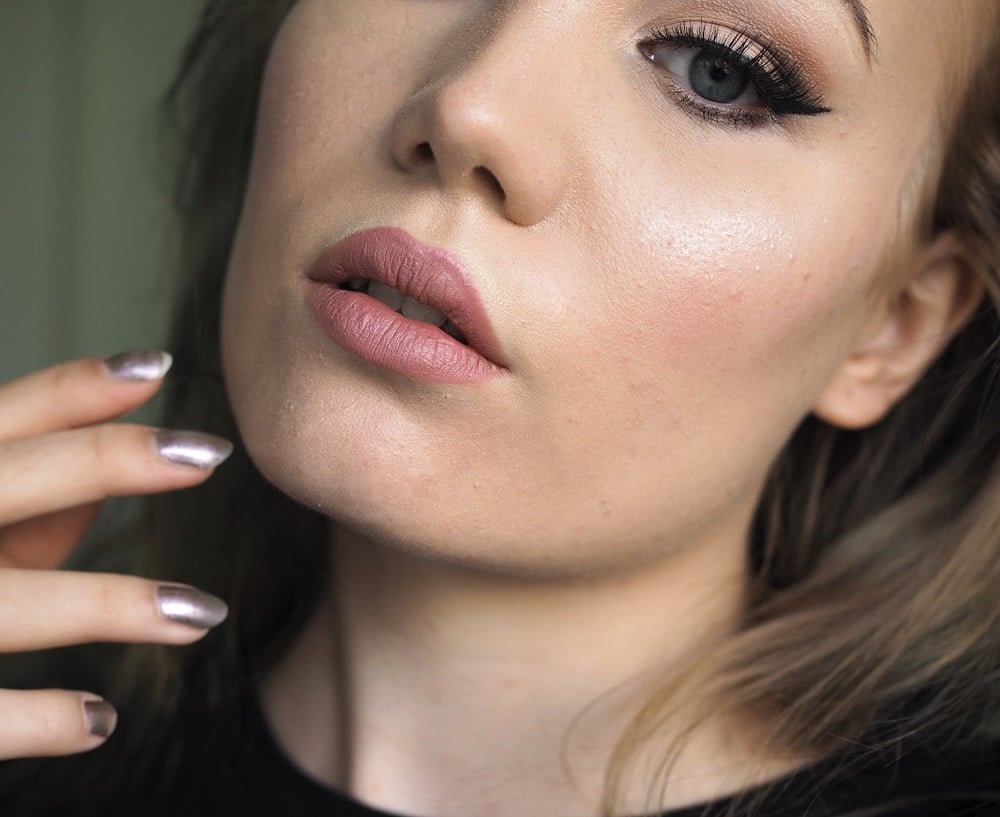 PRODUCTS
Benefit Porefessional Primer
Clarins Everlasting Foundation in Nude
Innisfree No-Sebum Mineral Powder*
NARS RCC in Vanilla
Benefit Hoola Bronzer
Zuii Organic Melon Blush
Sleek Makeup Solstice Highlighter Palette
UDPP
Sleek I-Divine All Night Long  Palette
Essence Liquid Eyeliner
Eylure 143 Lashes
Zuii Organic Maxi Lash Mascara
Rimmel  Lasting Finish Lipliner in Natural
MAC Faux Lipstick
[related_post_by_tax]