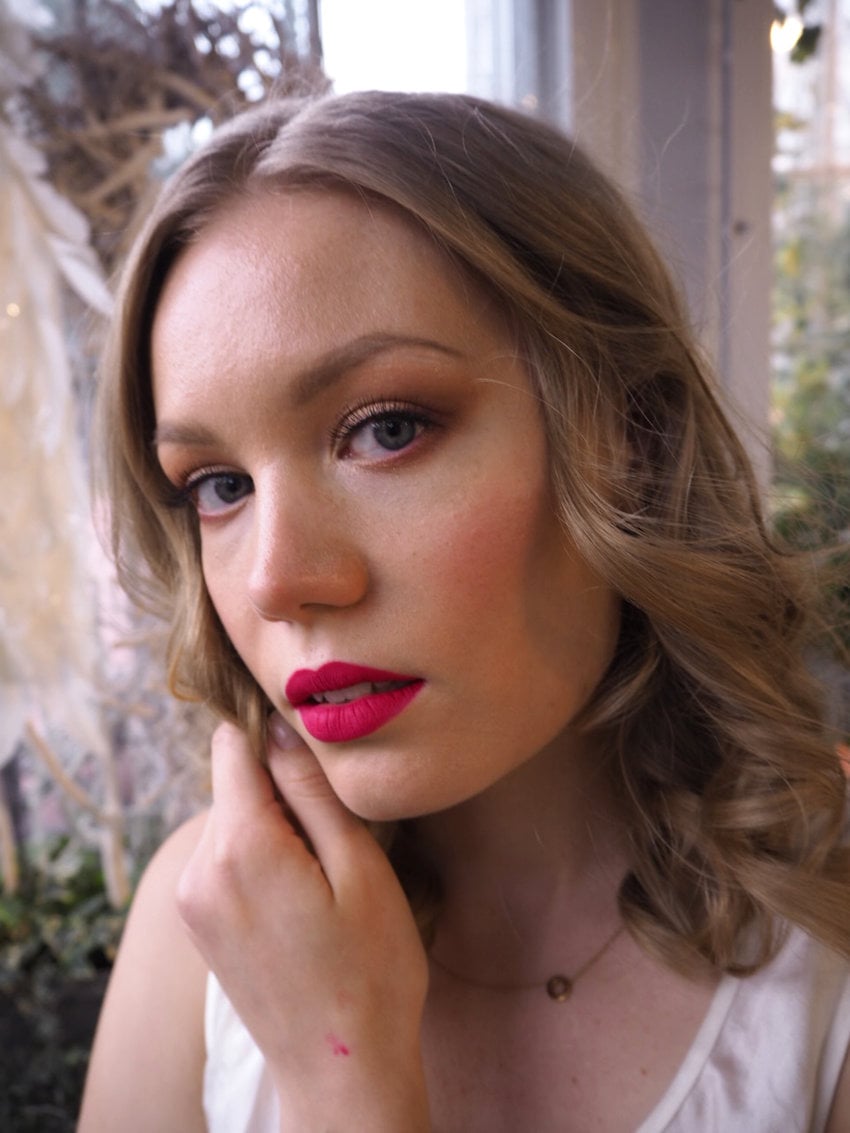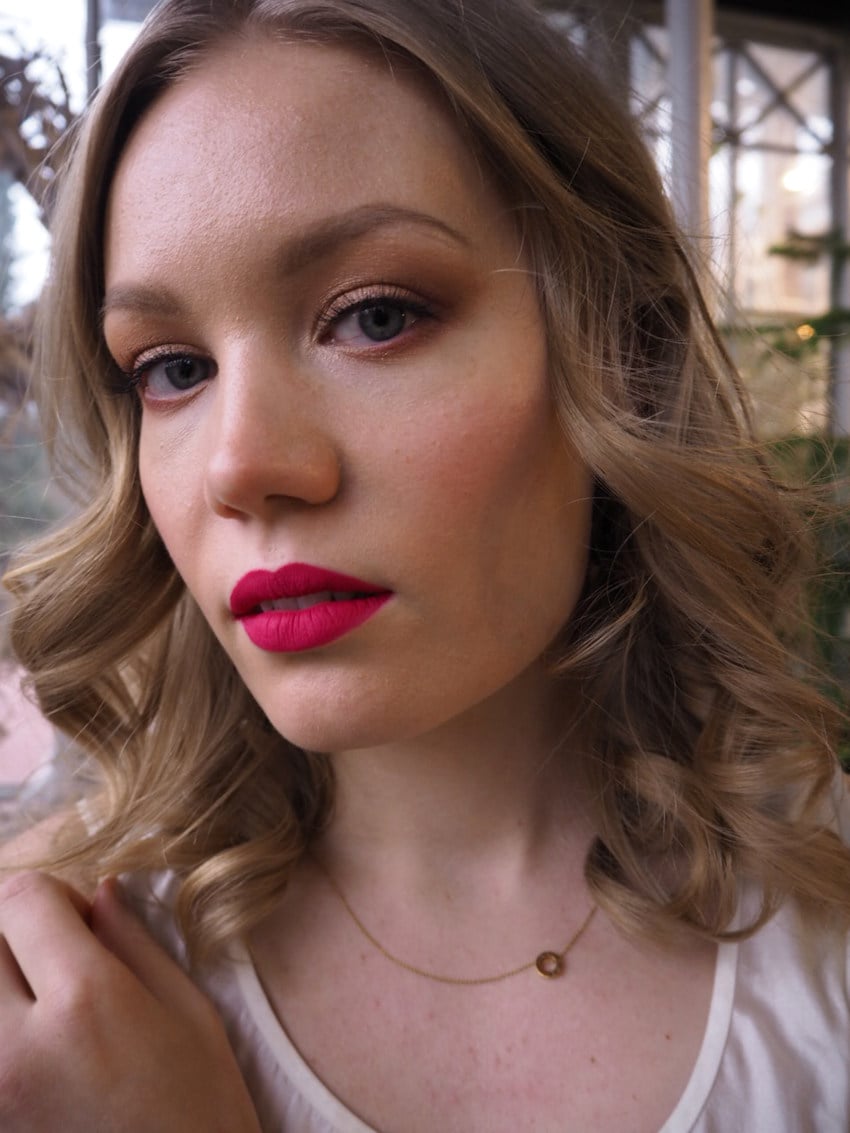 Pr-gift / *adlink
This year Christmas came early when I received Too Faced's Gingerbread Extra Spicy Palette from Lookfantastic (along with some other exciting things!). This palette has been on my list since it first launched and my excitement has not gone to waste: I've been using the palette a lot and will continue doing so.
If you're not into long reviews, I'll give you the tea shortly: I think the palette is beautiful, it smells sweet (not like gingerbread though!), it has the perfect shades for the holiday season and the quality is good old Too Faced quality.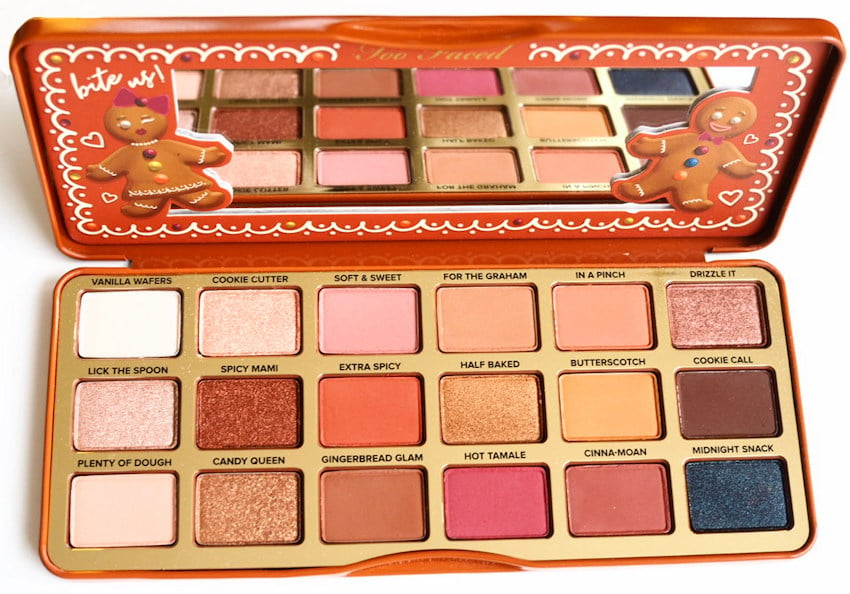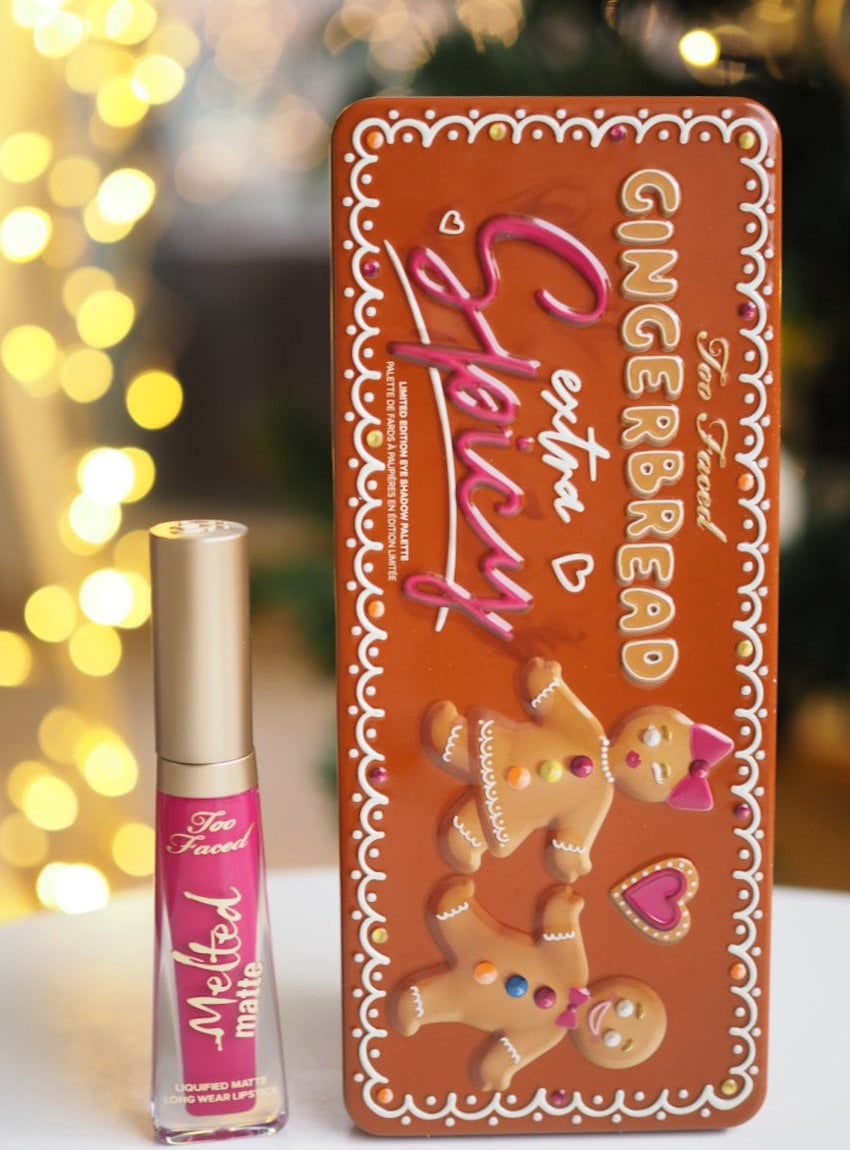 Too Faced Gingerbread Extra Spicy Palette – swatches & makeup looks
I'm happy with the pigment in this palette. One of my favorite palettes is Too Faced's Semi Sweet Chocolate Bar Palette and it's probably because it's so easy to blend – as are the colors in this palette.
In some shades there is a bit of a fallout, which I'm fine with. Still the colors are easy to work with and there is a nice variation in the shades between matte, metallic and shimmer. One of the shimmer shades (Candy Queen) is almost like glitter and it's so beautiful. Even after wearing makeup the whole day, I could still see my eyelids sparkle.
The colors are definitely my colors. I also love the pop of pink and blue in the palette and I feel like those are enough here to make the color story interesting. What it is about blue eyeshadow? It's probably the hardest color to pull off, but it's just so pretty.
Here are some swatches of the shades.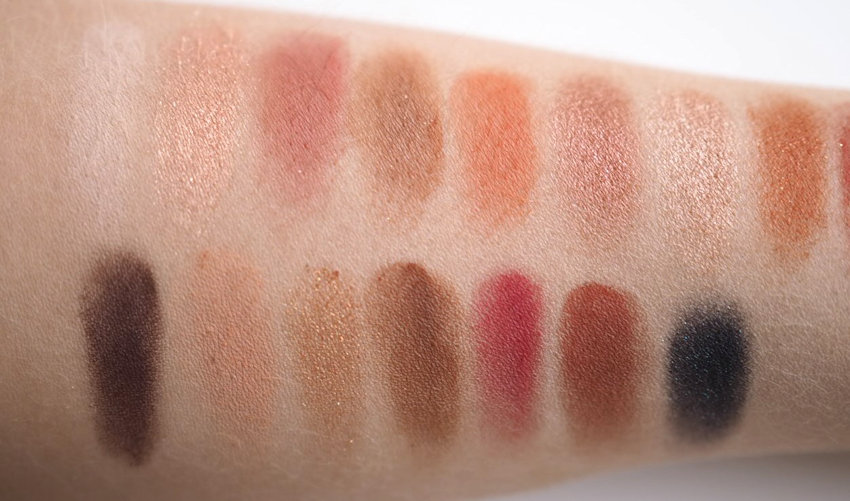 Here is a very quick look done with the palette. I used at least Extra Spicy, Butterscotch and Candy Queen (though sadly the glitter didn't show up on camera).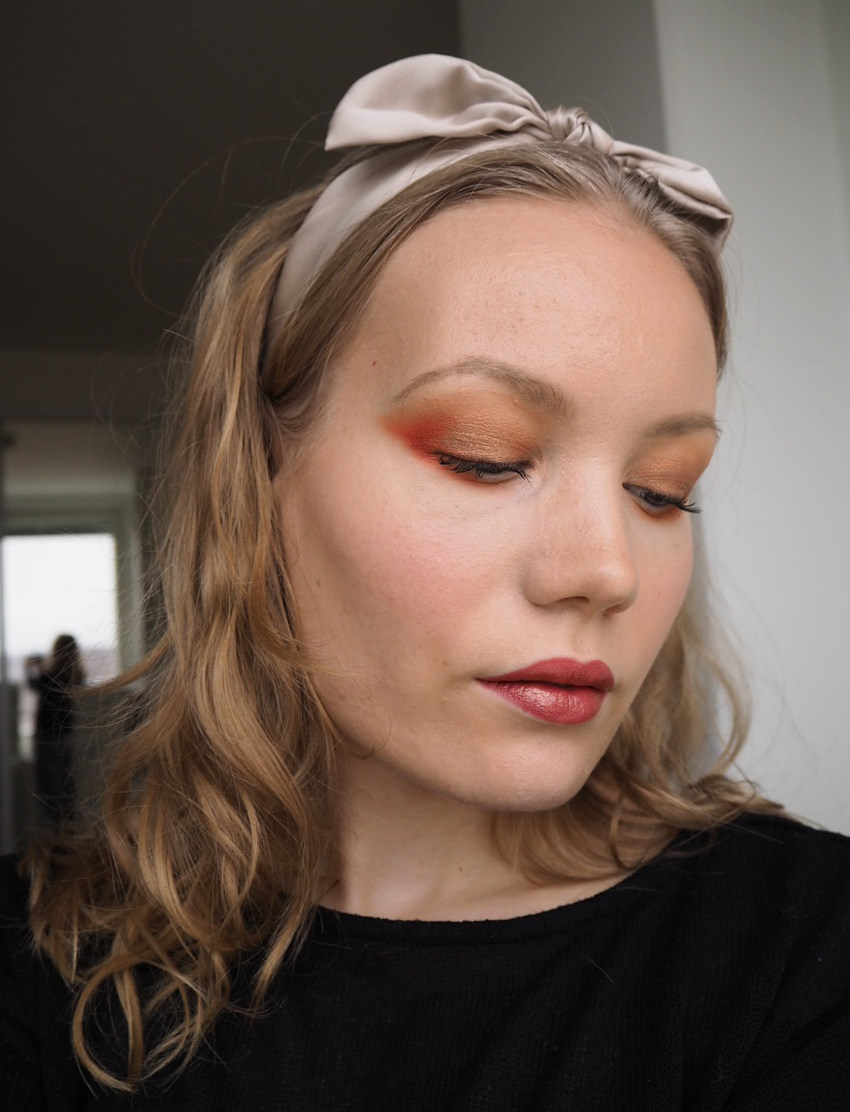 And here I'm wearing at least Cookie Call, Lick The Spoon and Cookie Cutter. I'm also wearing Too Faced's Matte Lipstick in the shade *It's Happening.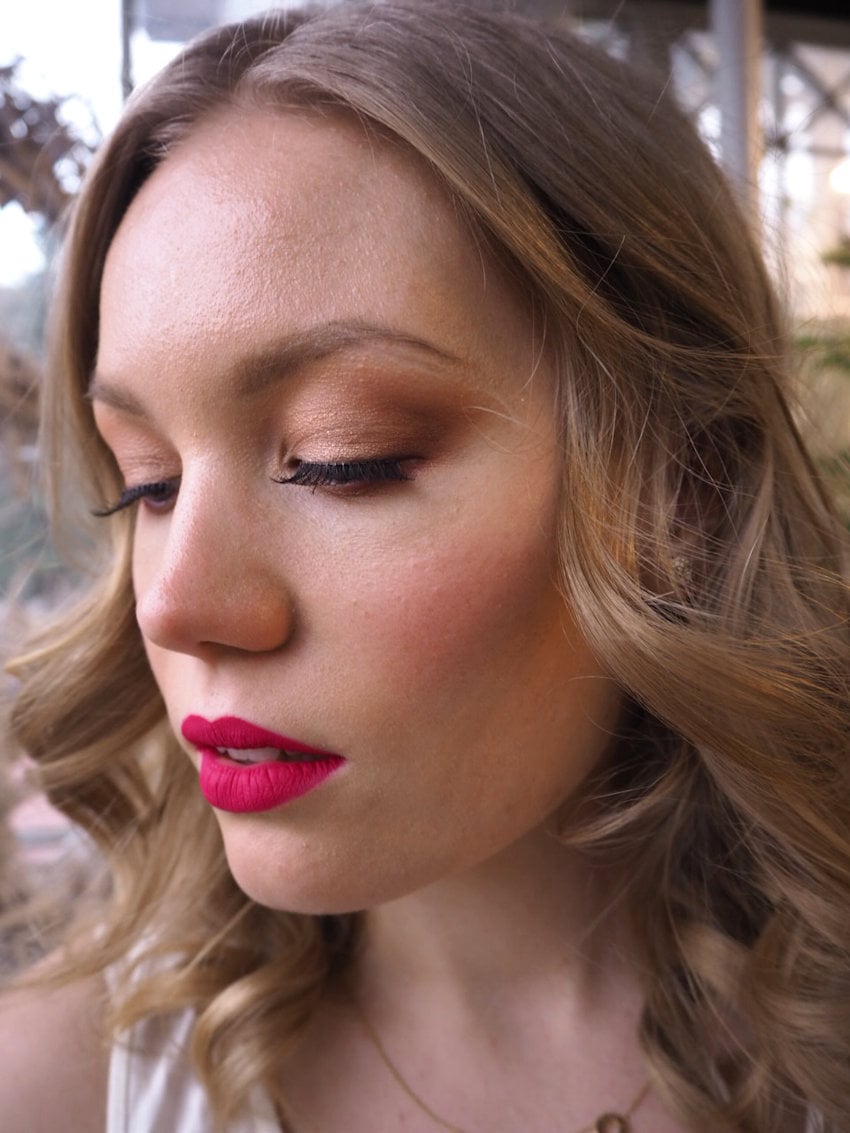 Next I definitely need to use the pink colors in the palette.What do you think of this palette? Or do you happen to have this or the earlier versions of it?
Shop the Gingerbread Extra Spicy Palette:
*Shop on lookfantastic
*Shop on amazon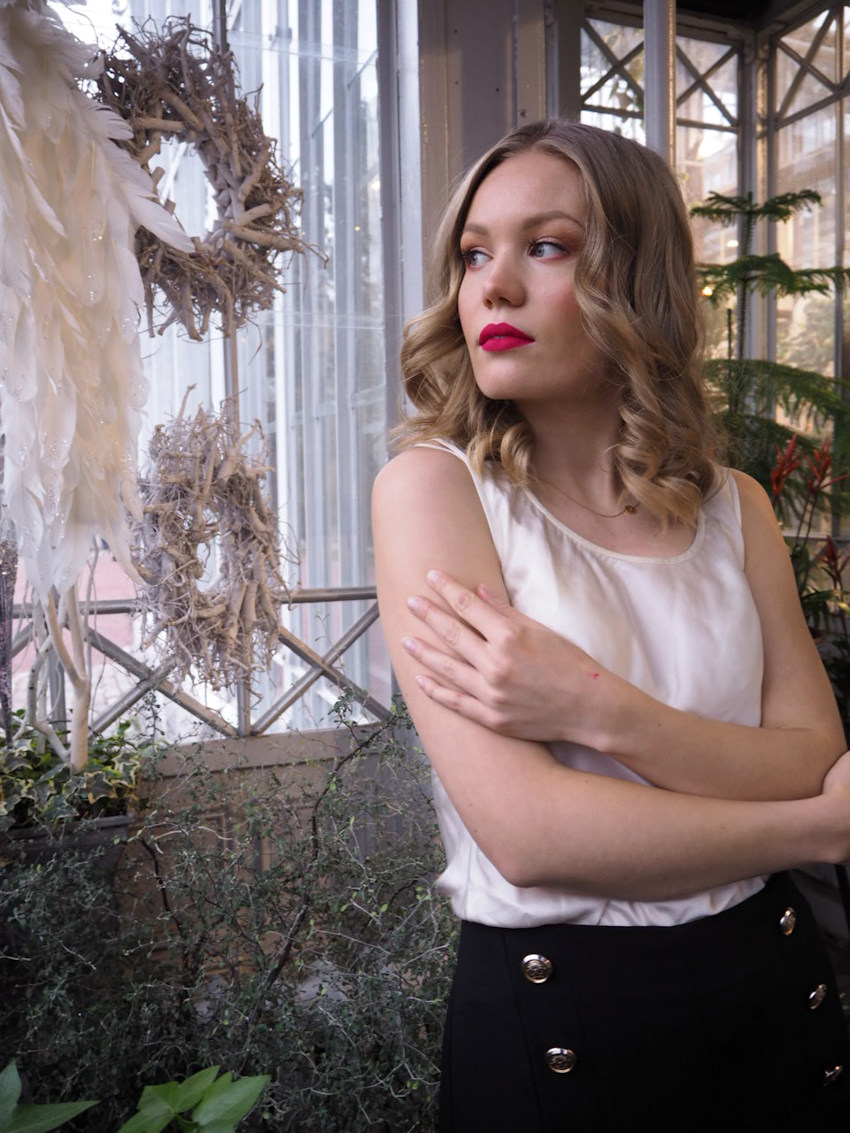 Hair & photos of me in Winter Garden Susanna / Healthyhairfinland