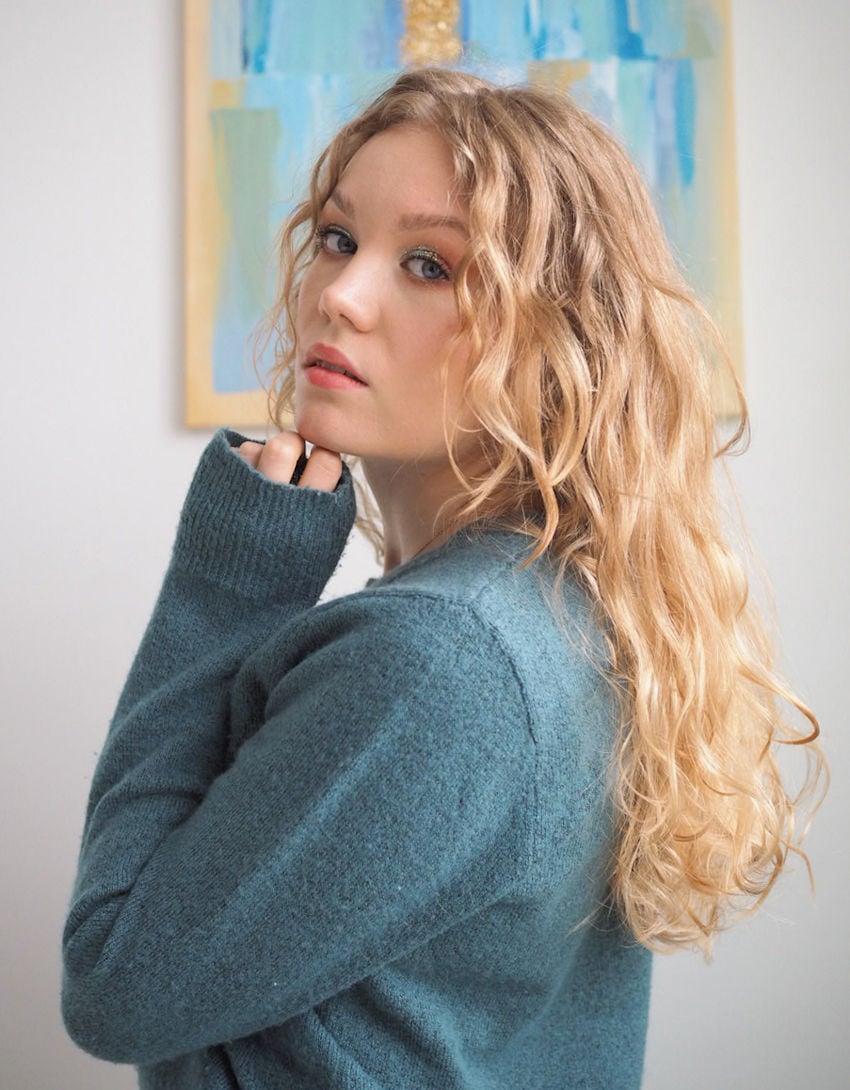 *adlink
Every now and then people ask me tips and product recommendations for treating naturally curly and wavy hair. I've published this in-depth post about curly hair, but I wanted to make a new, shorter post. Because the routine for natural curls is very simple.
Here is the routine for naturally curly or wavy hair, AKA the famous Curly Girl Method, CGM, in a nutshell.
In the photos I have taken care of my wavy hair using these tricks. Before I started to take care of my curls, my hair looked something like this: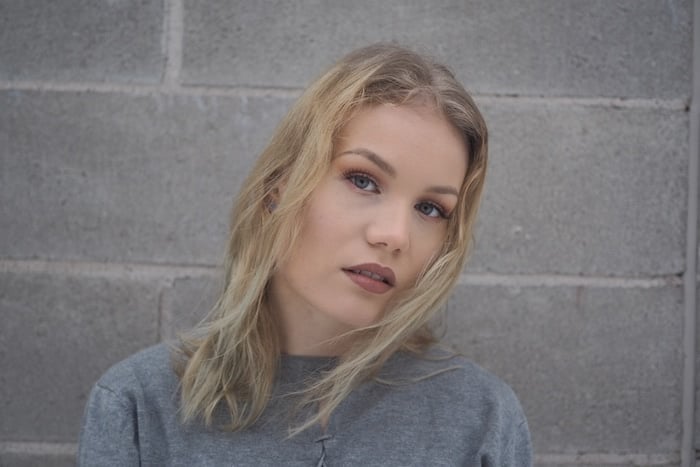 Frizzy and somewhat straight. Not pretty. My hairstyle has always been very laid back and more often or not, I just like to keep my hair open. Now that my curls and waves are more defined, I feel like my hair looks nice, even though I don't do much. Being on this method has also allowed me to grow my natural hair color back. When I dyed my hair blonde it was very dry (as you can see from the photo), but nowadays my hair is very healthy.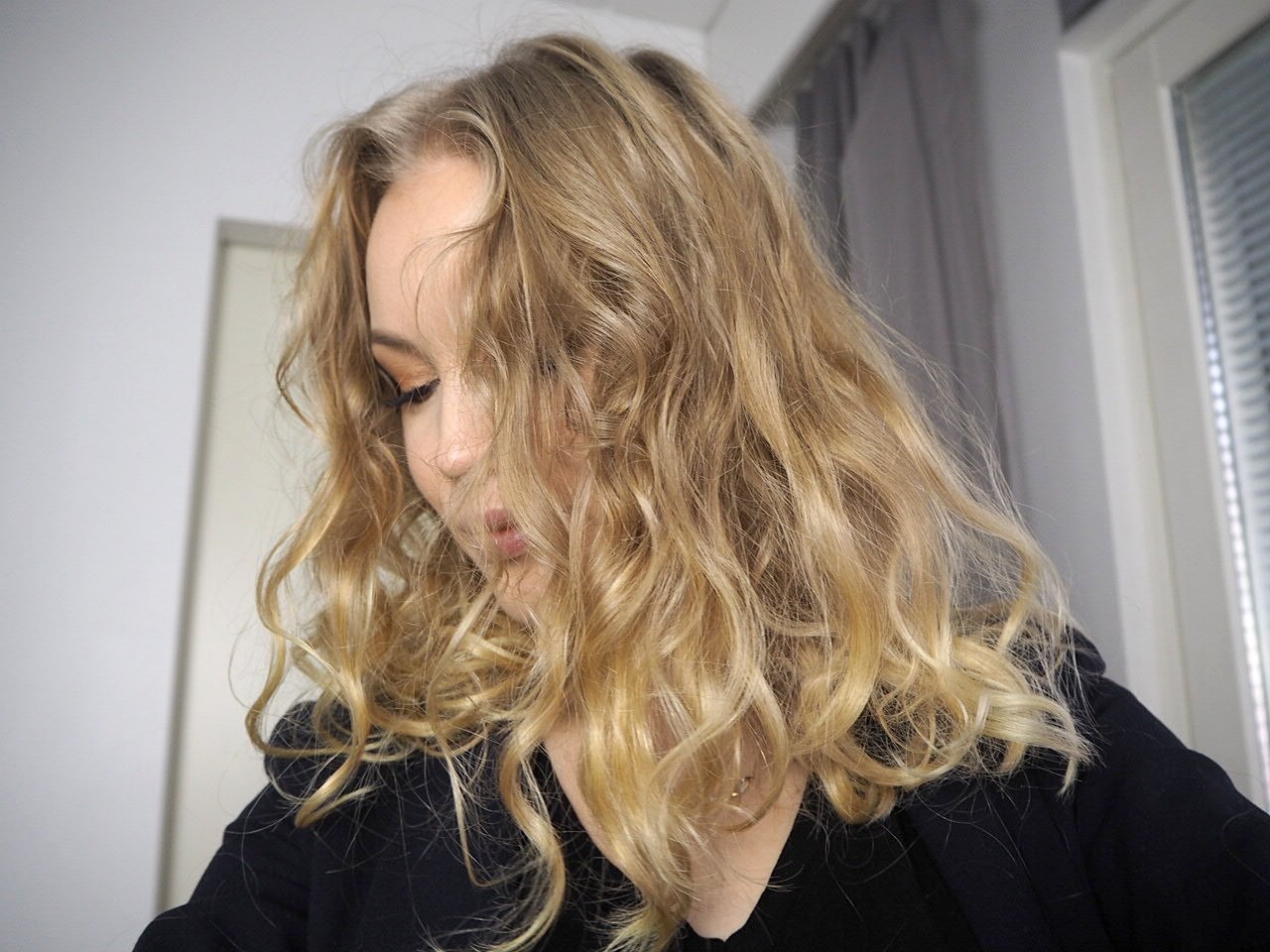 CURLY GIRL METHOD IN A NUTSHELL
SHAMPOO.
Wash your hair with a sulfate (Sodium Laureth Sulfate is the most common form) and silicone (usually ends with -cone) free shampoo. It's more important that it's silicone-free, so if your shampoo contains SLS it's not the end of the world. Sulfates just tend to be quite rough and too drying for your hair and scalp. The shampoo should be gentle and moisturizing, because curly hair is naturally dry.
*Noughty Wave Hello Shampoo
*Briogeo Superfood Shampoo
CONDITIONER.
Apply a generous amount of conditioner to your hair and untangle. You're not gonna brush your hair with a brush at all. The conditioner should be silicone free, because silicones can build up in the hair and weigh down curls. Rinse the conditioner off from your hair lazily – some if it should be left in the hair (especially if your hair is dry).
*Briogeo Curl Charisma Conditioner
very moisturizing and nourishing
*Briogeo Volume Conditioner
also moisturizing, but slightly lighter version than the Curl Charisma
Note: pretty much all Briogeo shampoos and conditioners are suitable for curlies.
SQUEEZE THE WATER OFF.
Squeeze the water off from your hair with upward movements.
DRY BY SQUEEZING THE HAIR WITH A TOWEL AND PLOPPING.
Dry your hair by squeezing it gently with a towel. You can also tie your hair up with a turban, that absorbs the water. For example Aquis hair towels and turbans are honestly the best, because they dry my hair 50% faster than a regular towel.
GEL.
Add curl gel to towel dry hair. This too you will scrunch in the hair with upward movements. If your hair got too dry and straight, you can take some water in your palms and squeeze the water in with the gel, so that you'll here a  squishing sound.
*Ecostyler Olive Oil Gel
quite thick, good hold
*Briogeo Curl Charisma Curl Gel
lighter hold, very beginner friendly
AIR DRY OR DIFFUSE DRY.
The most gentle way to dry your hair is to let it air dry. If you don't have the patience, you can also use the Aquis towels and a diffuser.
And that's the routine in a simple form! If you would want an even more simpler version, you can leave the gel out. Though gel does help the curl definition and gives good hold.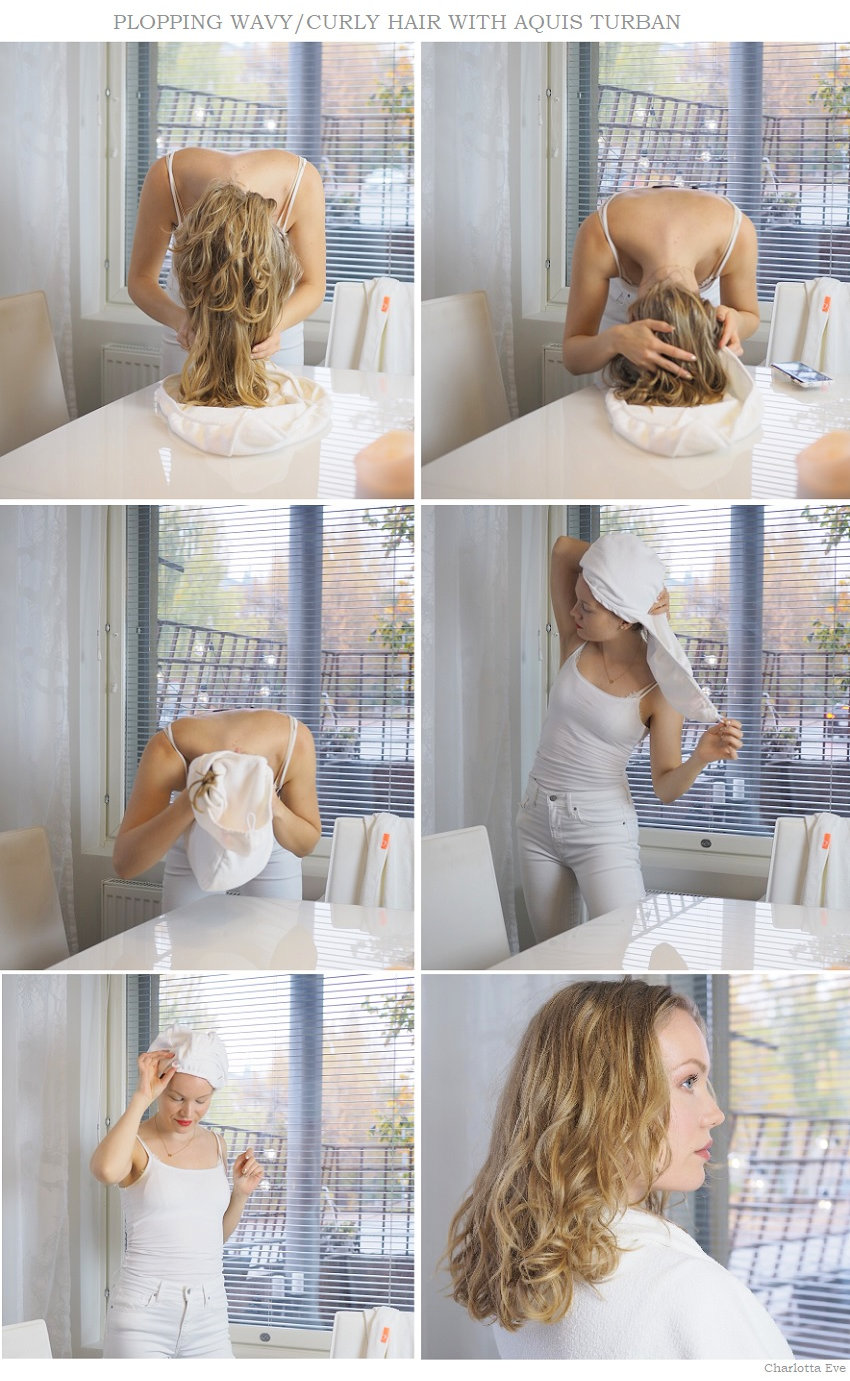 NOTES
Deep cleansing/clarifying
Before you start the routine you should shampoo with a clarifying shampoo, so that the hair is free from any product build up. You should also use a clarifying shampoo every once in a while, because other ingredients besides silicone can also build up in the hair.
Silk products for curly hair
Silk is the best fabric for naturally curly and wavy hair – and for all hairtypes. It's super gentle, soft and doesn't break the hairs. I use silk scrunchies and headbands (and I have a silk pillowcase) and they feel so lovely.