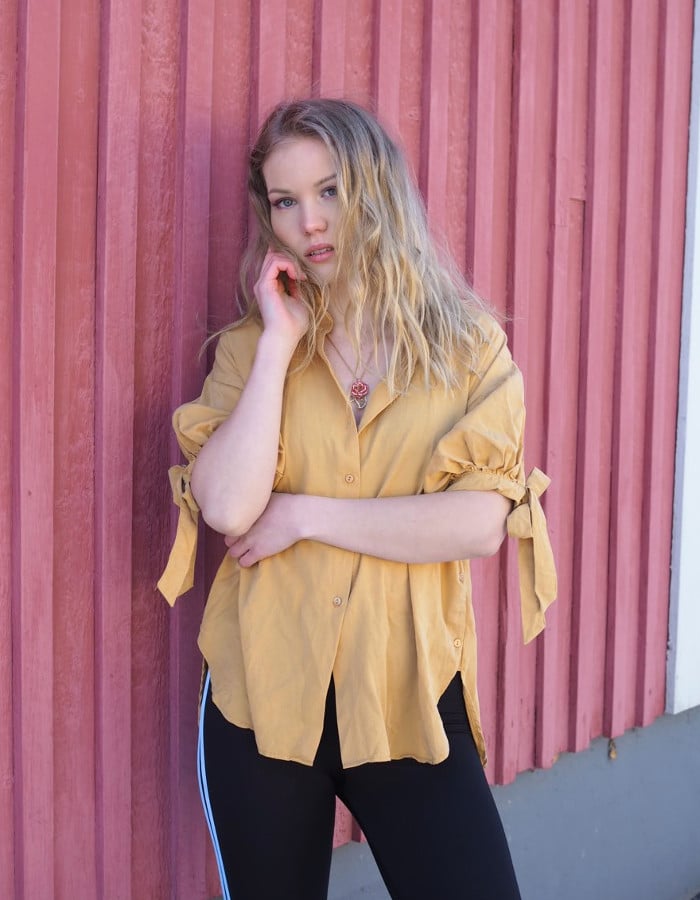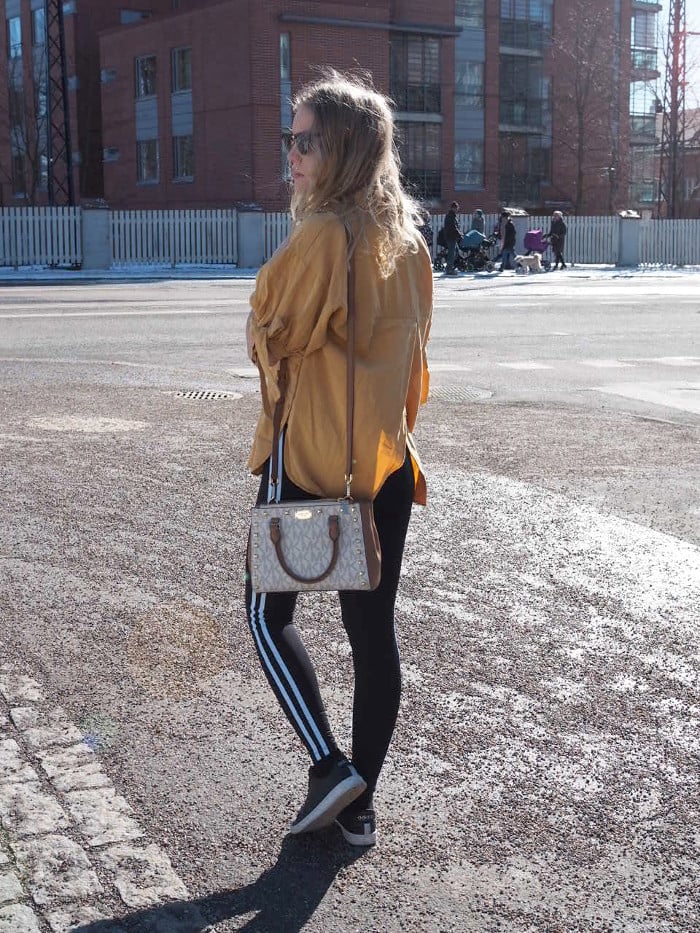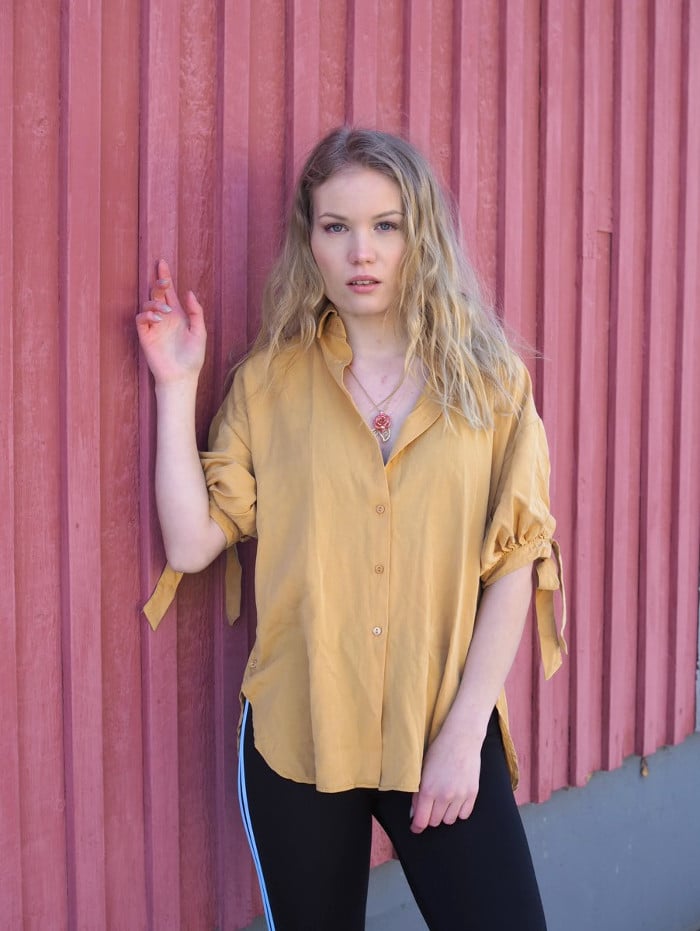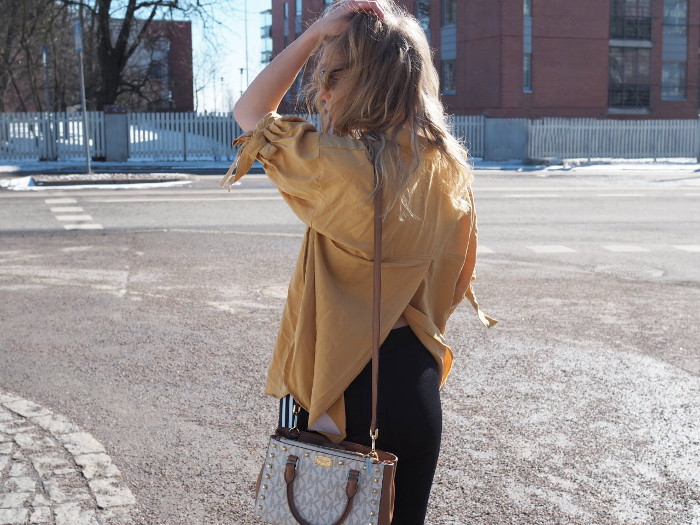 Phew.
I'm back from my little unexpected break. Last week was quite scary and awful. I was very ill, and I spent a few nights in the hospital. I'm not going to go into details, but it's nothing too serious (I hope). I'm all better now though and it feels good to be up, to work and you know – live properly.
Today we took some photos with my sister and I wore some new clothes. I got to choose a few things from Chiquelle store for an instagram collaboration, but I just had to share the photos here on the blog as well.
I've been wanting to add more color to my wardrobe, so I chose this mustard-yellow shirt. I think it's super pretty – it's very simple, but has all these details like the little bows on the sleeves and an open back. I can wear it closed or open with a bralette – like in the photos. I also love these new leggings with fun stripes on the sides. They're high waisted, which is a plus.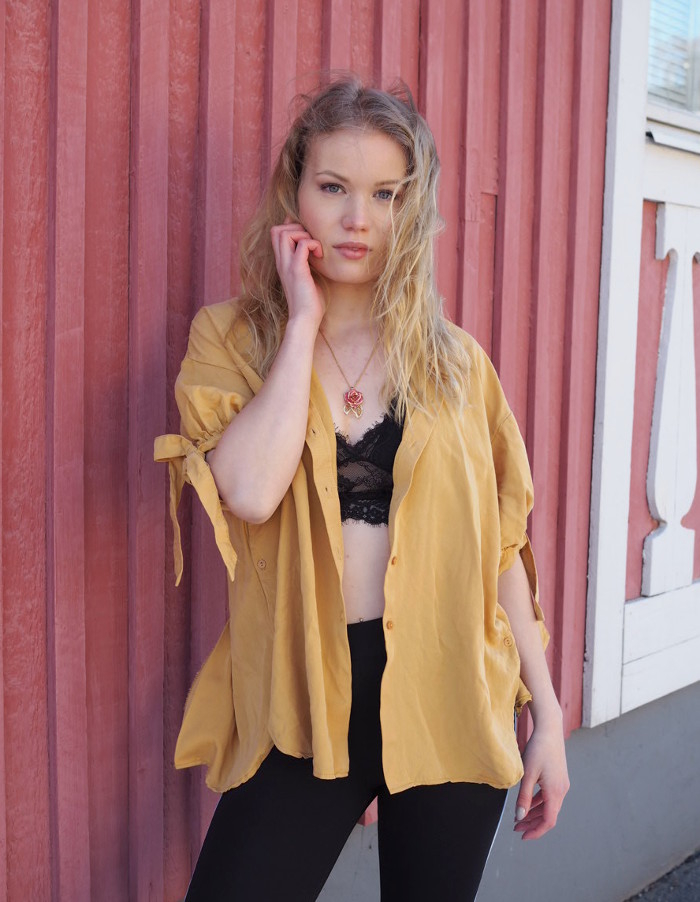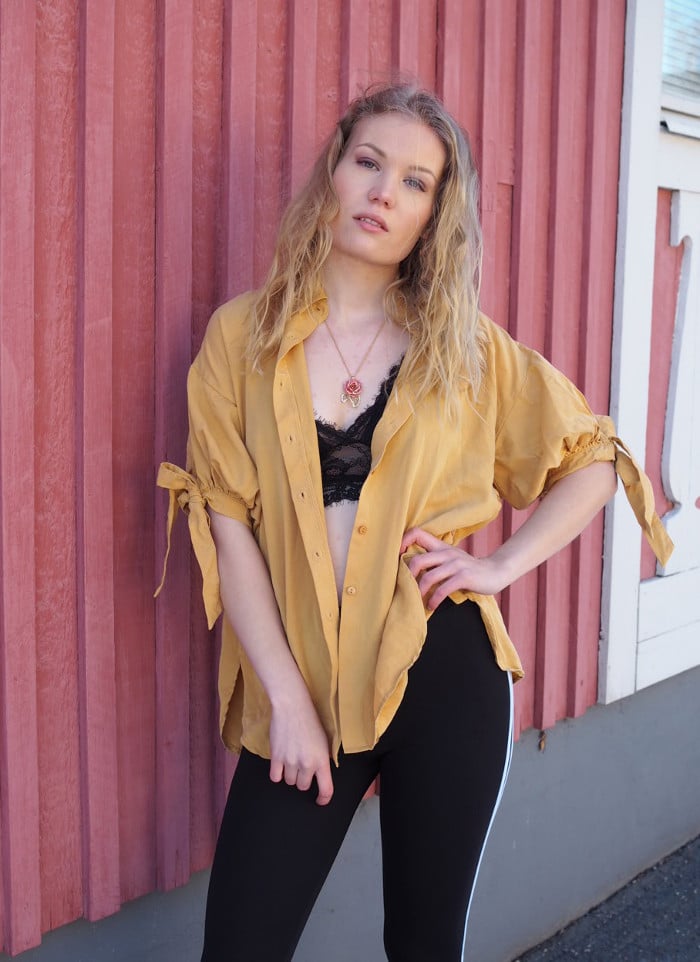 How are you? What do you think of this outfit?