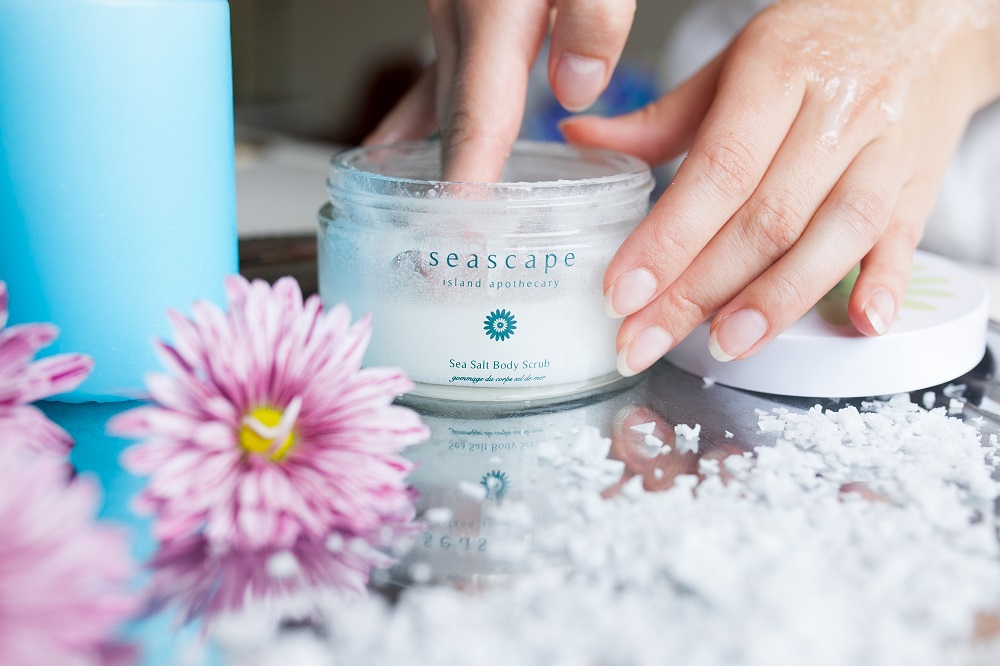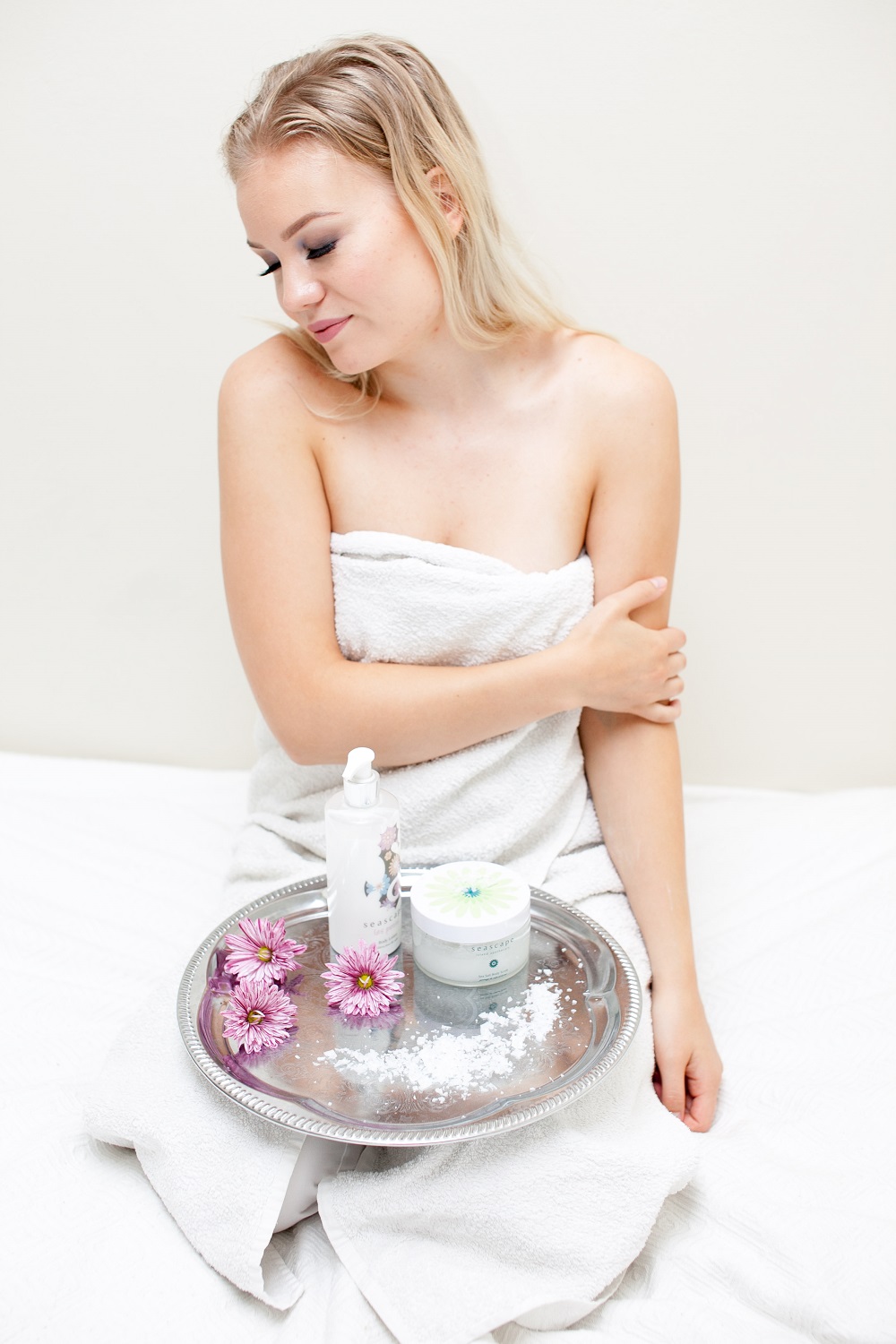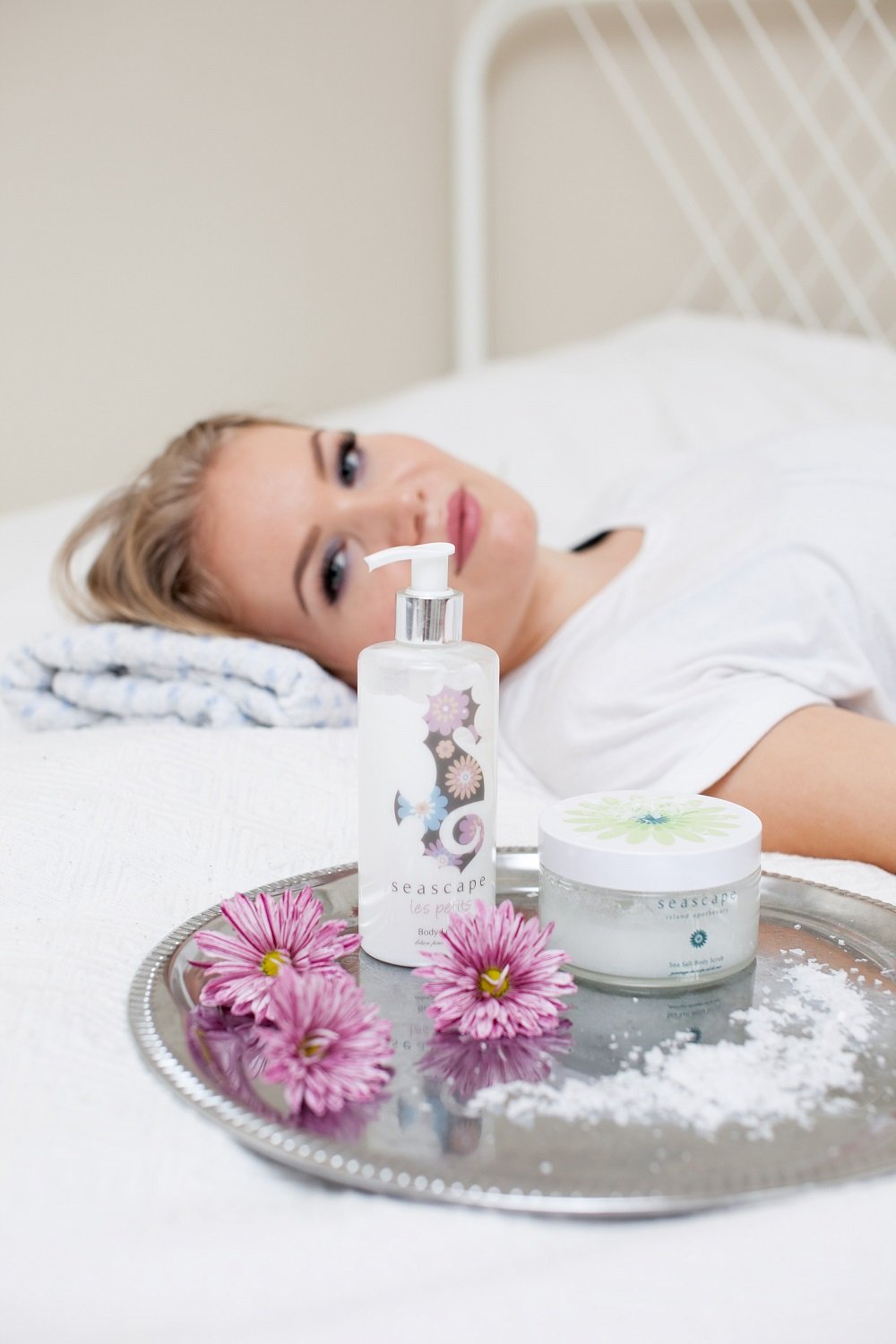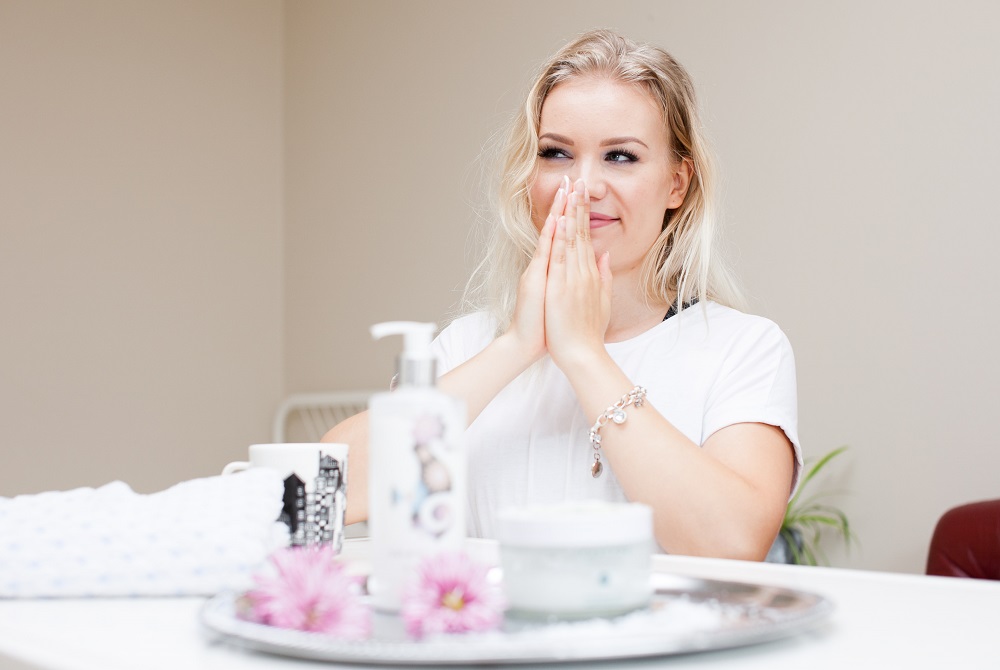 I got to try out some seascape body products that inspired these photos and this post.
Seascape island apothecary is a spa-brand from Jersey island. It uses local ingredients from local producers. The scents in products come from essential oils which I appreciate 'cause essential oils evaporate quickly. Ever since I started using organic cosmetics I've been sensitive to synthetic scents so I love essential oils in my products.
Seascape products don't include SLS, parabens, artificial colours, artificial fragrances, silicone or petroleum – based ingredients so they are a better option for your basic lotion from your supermarket.
I tried the award-winning Uplift sea salt scrub which I absolutely love. It has a unique texture and it's crazy soft when you dip your fingers in it. The salt is very fine therefore it offers a gentle yet effective exfoliation. It's scented with lime and lavender so it's very fresh.
The other product I tried was the Les Petits body lotion which is actually made for babies and children. It's scented with chamomile and lavender so the scent is very subtle and relaxing. I love the packaging of this lotion and the fact that it comes with a pump but I didn't love the lotion itself. I think it's a bit too thick – I would prefer a more light and almost watery lotion. That said this is obviously very nourishing and it did leave my skin very soft.
I think it's important to take care of your skin but for me it's also more than just that. It's time for myself and it offers me a relaxation and a peace of mind. Pretty jars and products cheer me up and I pamper myself with wonderful textures and scents.
I exfoliate my body once per week and moisturize it daily. Exfoliating and moisturizing skin helps to prevent stretch marks and fade scars that are already there. It also helps with ingrown hairs.
I have a discount code for my Finnish readers for kosmetologikauppa. You get a -20% with code "charlotta" until 17.9.16. The shop has a great range of professional products including these seascape products.
*I don't get any money on orders or on this post. Just a little something for you!
Have you tried Seascape products? What are your favorite body products?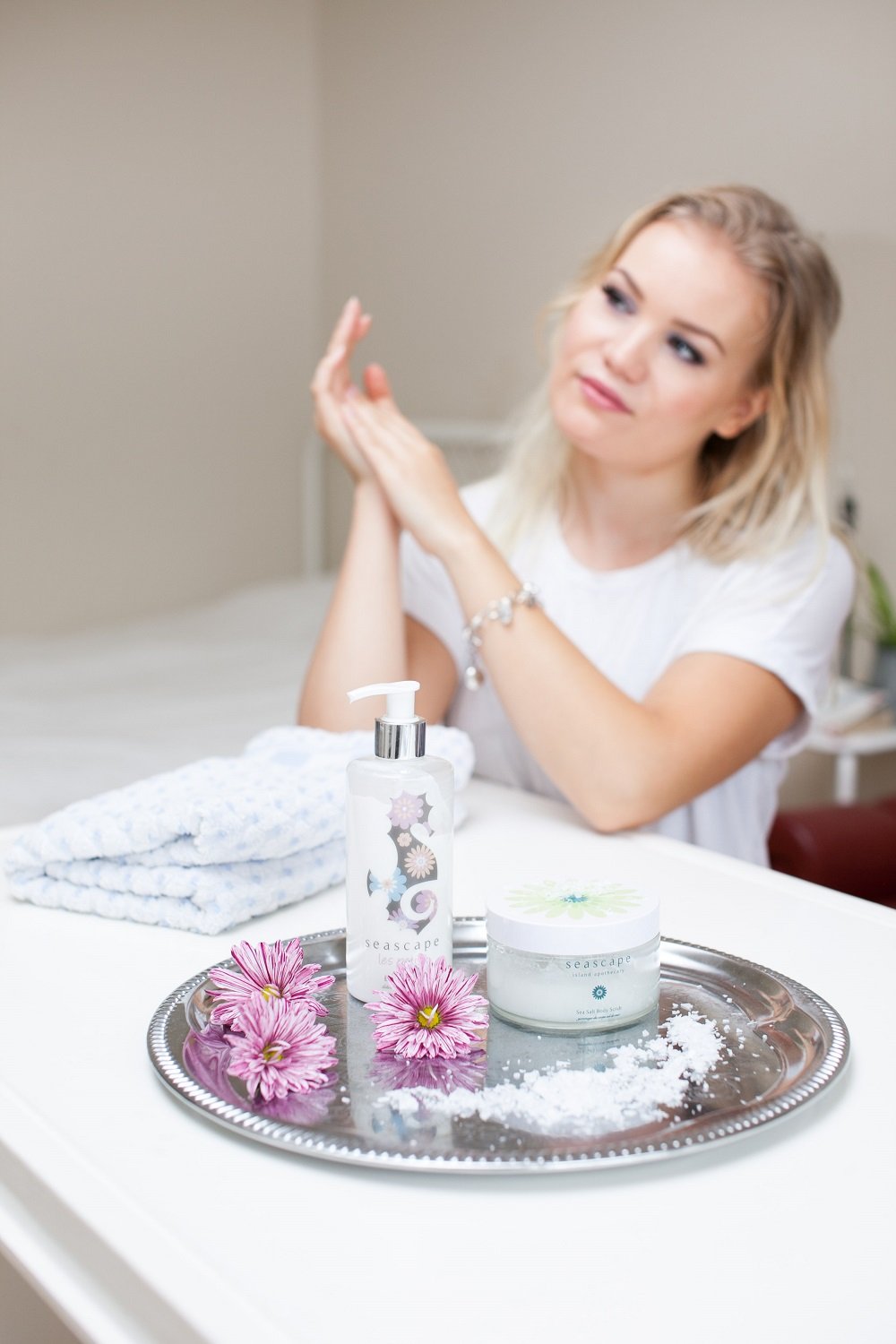 photos Inka Lähteenaro