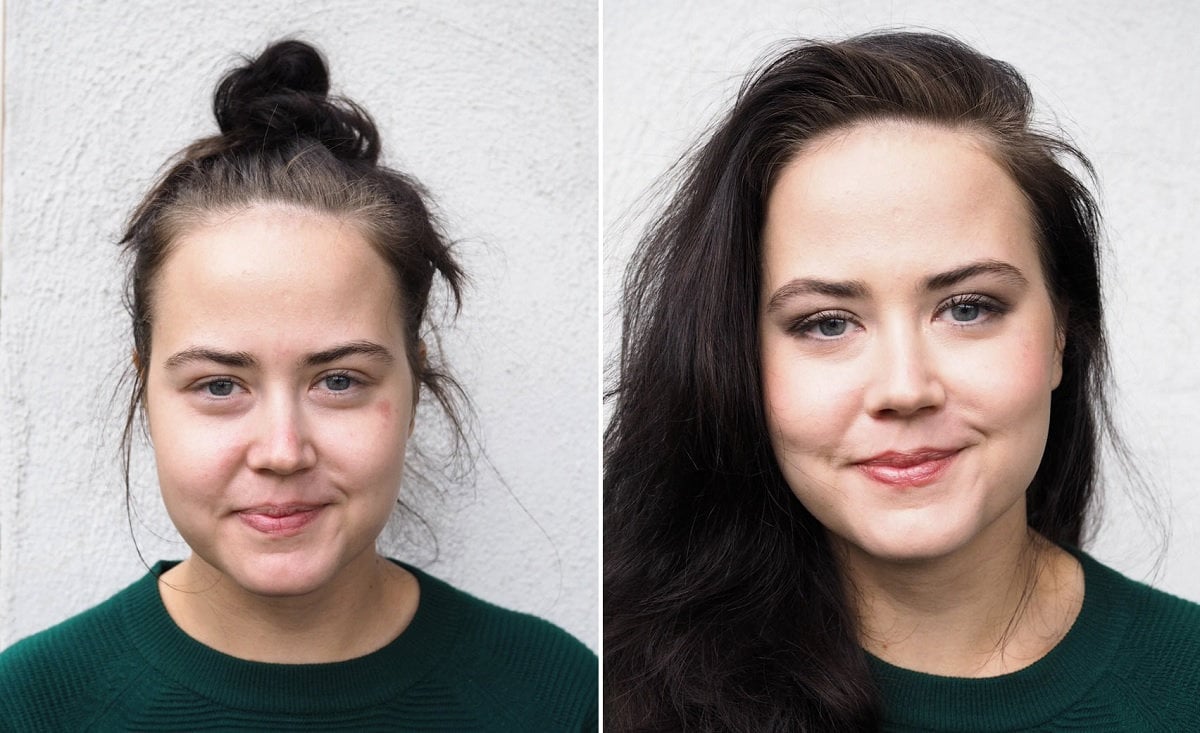 Postauksessa *mainoslinkkejä & pr-näytteitä
Voitteko uskoa, että tämä on jo kuudes Makeup Monday postaus? Toivottavasti olette nauttineet tästä projektista yhtä paljon kuin minä. Teen varmasti jatkossakin näitä meikkimuutoksia tänne, mutta toistaiseksi tämä on viimeinen säännöllinen postaus. Tänään mallina on upea Jasmin.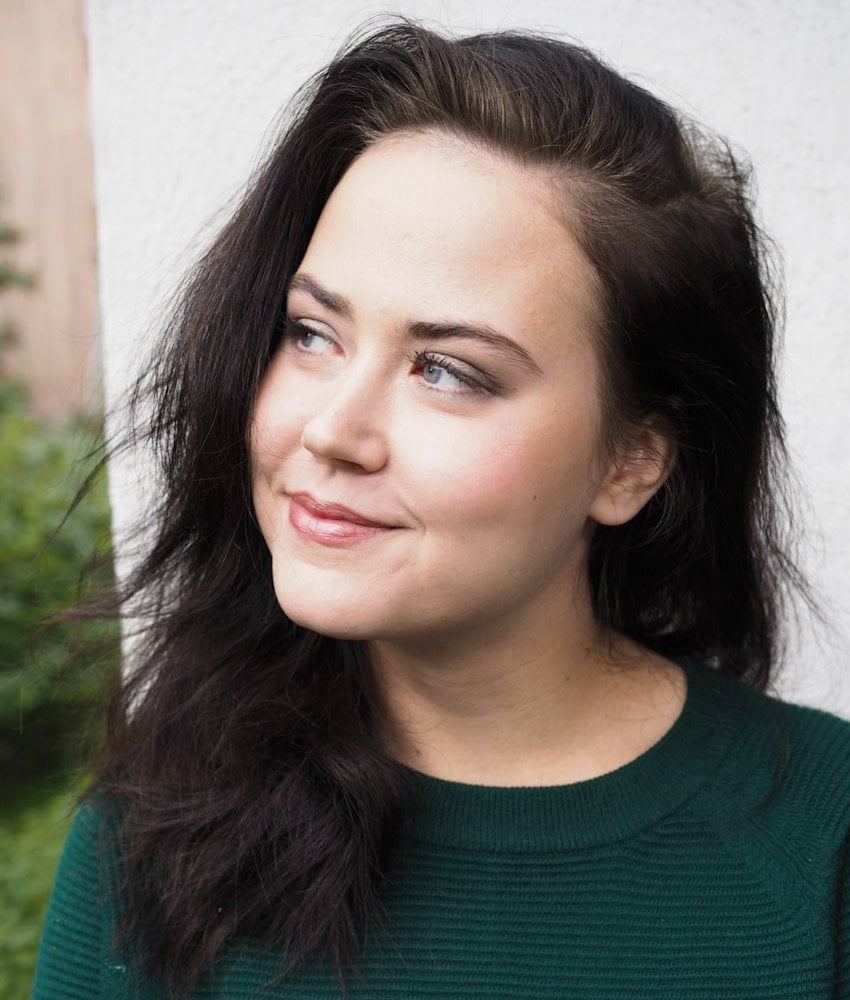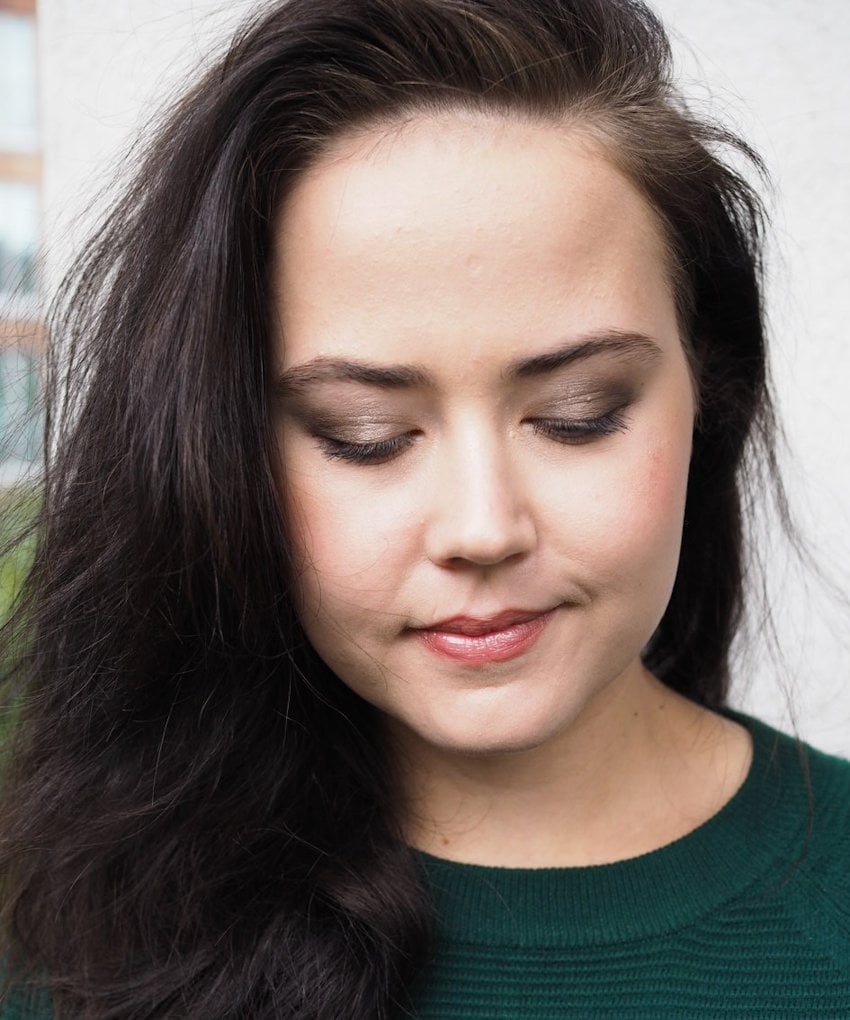 Makeup Monday: Jasmin
Olin todella innoissani siitä, että pääsin vihdoin tapaamaan Jasminin livenä – ja että sain juuri hänet tähän blogisarjaan mukaan. Hän on nimittäin yksi harvoista suomalaisista, joka pitää blogia englanniksi. Hän on myös mielestäni todella taitava sosiaalisen median parissa ja hänen Twitter-tilinsä on erittäin viihdyttävä. Bloggaamisen lisäksi Jasmin opiskelee yliopistossa, käy töissä ja on lisäksi äiti taaperolle. Eli, jälleen yksi supernainen, vai mitä sanotte?
Jasminin meikistä tiesin sen, että haluan käyttää viileitä sävyjä. Visiona oli pehmeä sumusilmämeikki, joka onnistuikin ihanasti (vaikka itse sanonkin). Jasminilla on mielettömän upea silmänmuoto, joka todella hyötyy tälläisestä sumuisesta lookista. Käytössä oli suurimmaksi osaksi *NYXin Jumbo Eye Pencil sävyssä Iced Mocha, mikä on kuin tehty hänelle. Eikä ainoastaan siksi, että nimi viittaa kahviin.
Silmämeikki oli pakko yhdistää kiiltäviin nudehuuliin, koska se yhdistelmä vaan on vastustamaton.
Muistakaa käydä seuraamassa Jasminia Twitterissä ja kurkatkaa myös hänen blogiinsa: overdosed on caffeine.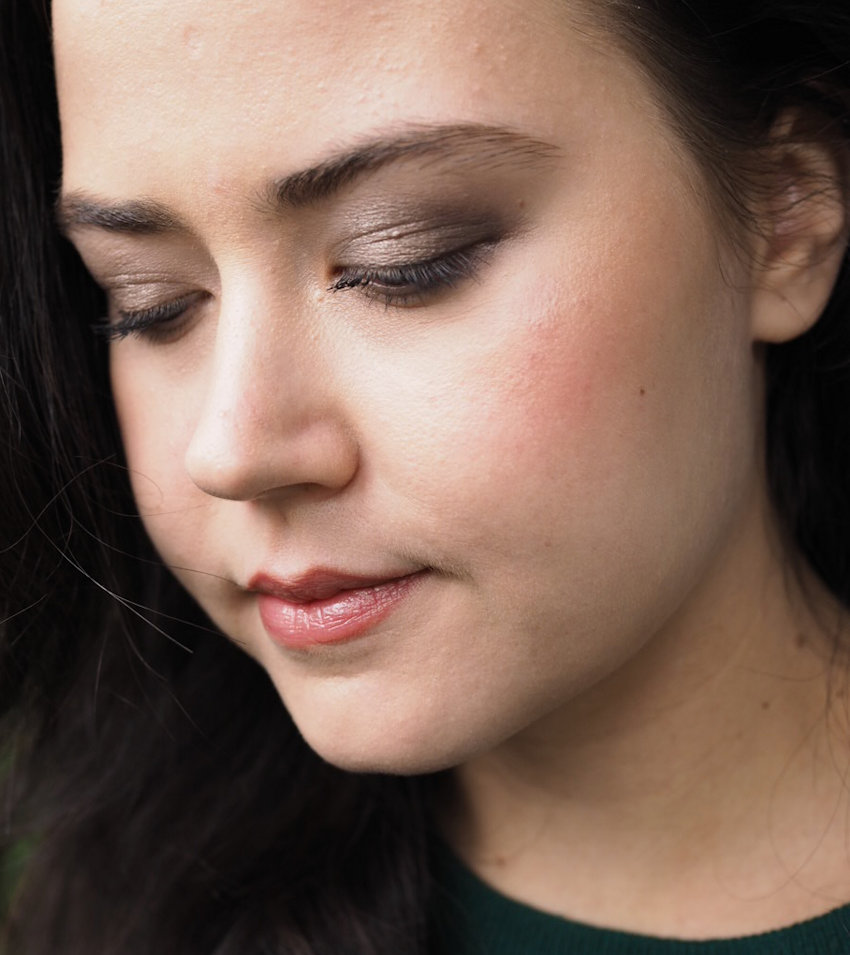 Jasminin meikki

sekoitin näitä kolmea:
*Clarins Everlasting Finish, Sand
*Clarins Everlasting Youth Fluid, Sand
*MADARA CITY-CC Cream SPF 15 Light Beige
GOSH Matt Shadow Collection To be Cool in Copenhagen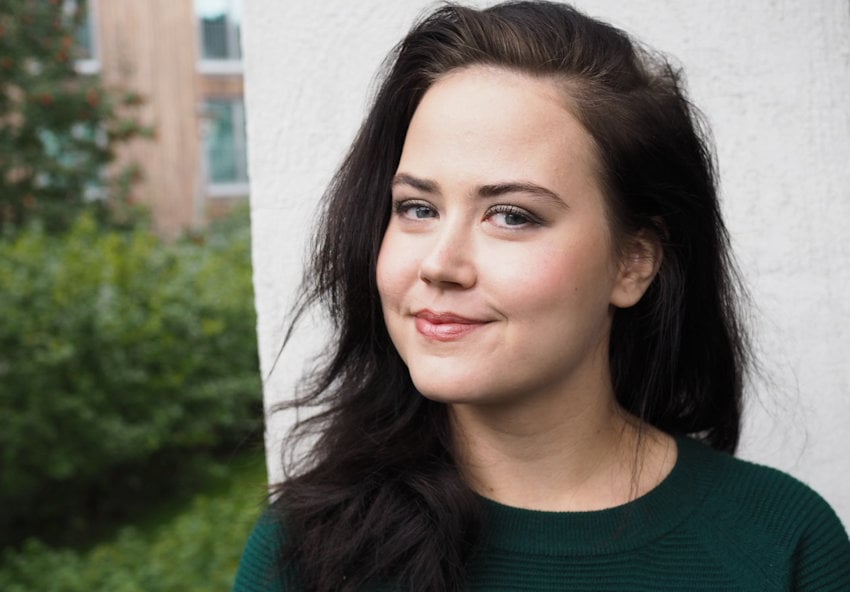 Mitä pidätte meikistä? Tämä saattaa kyllä olla oma suosikkini!