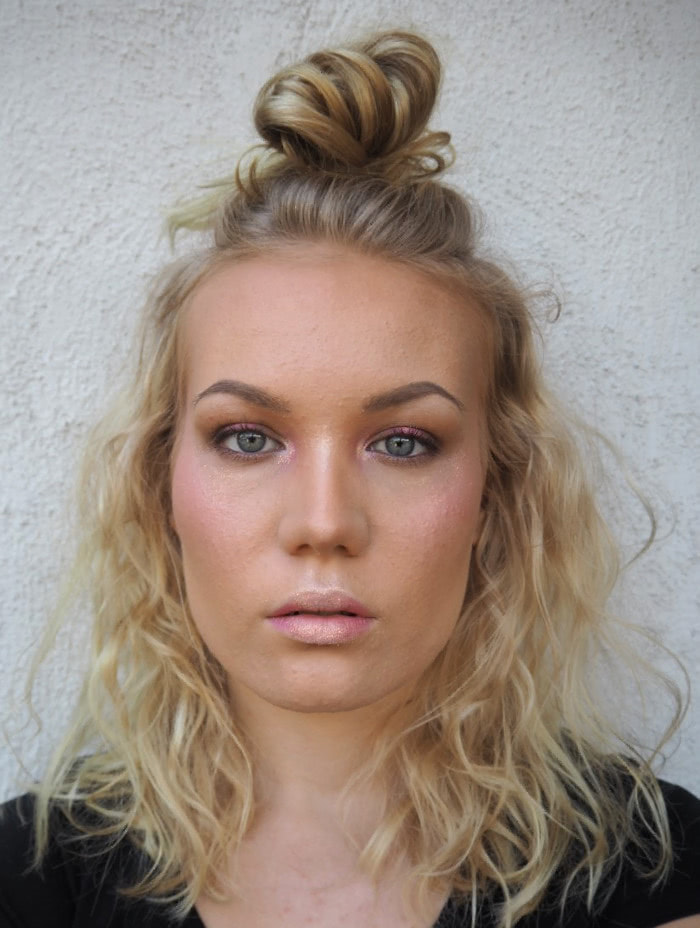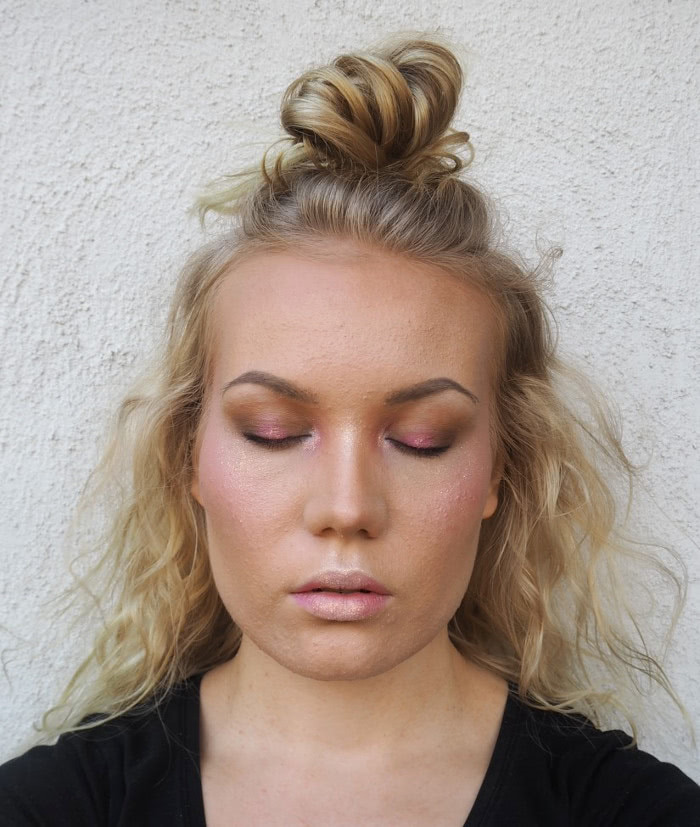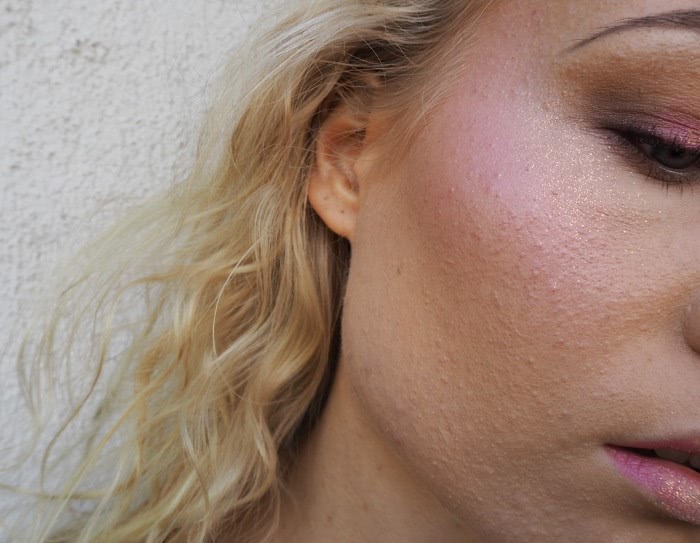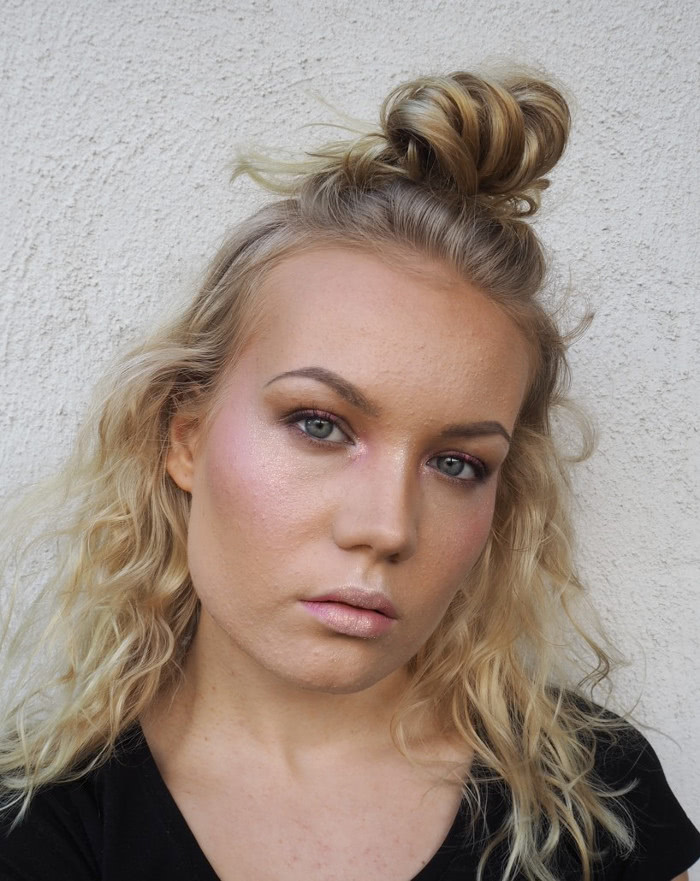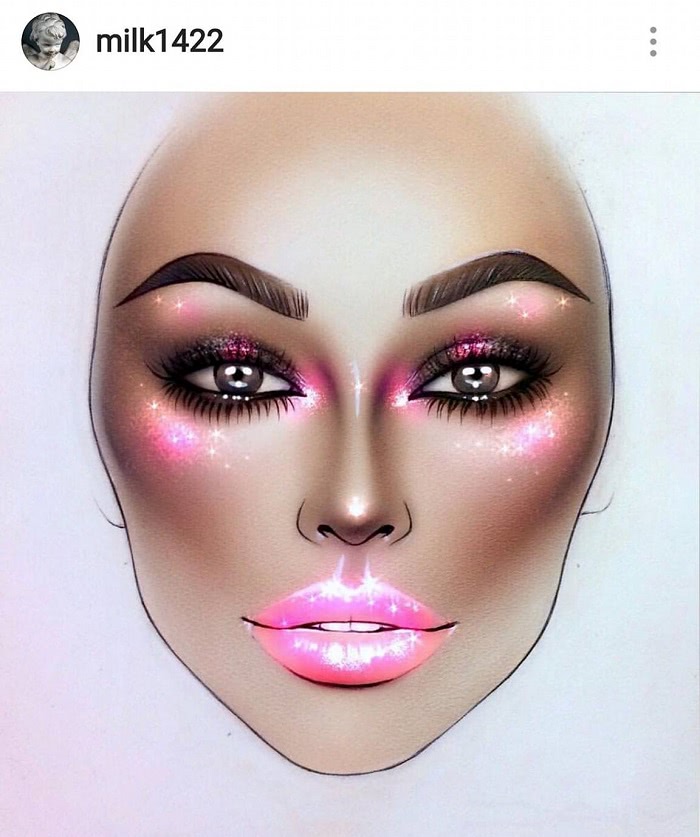 Face chartit on ihania. Vaikka onkin eri asia tehdä meikki paperille kuin kasvoille, voi niistä ottaa inspiraatiota. Olen rehellisesti sitä mieltä, että meikkaamisessa ei lopulta ole sääntöjä ja face charteissa se näkyy varsinkin: värejä uskalletaan käyttää enemmän ja niitä sijoitetaan kekseliäämmin. Milk 1422 on ehdottomasti yksi suosikkiartisteistani ja tämä meikki onkin saanut inspiraationsa häneltä ja tästä yllä näkyvästä face chartista.
Mari sai kivan idean yhteistyöstä kauneusbloggaajien kesken, jossa valitsimme toisillemme face chartit, joiden pohjalta meikit toteutettiin. Minulle kuvan valitsikin Hannamaria – ja minä puolestani valitsin kuvan Tarulle (Miss Aria). Koko ringin meikit löydät alla olevista linkeistä, joten käykää ihmeessä katsomassa.
The diary of a true shopaholic
Kidult
Maria GlowMizz Annie
Miss Aria
Hannamaria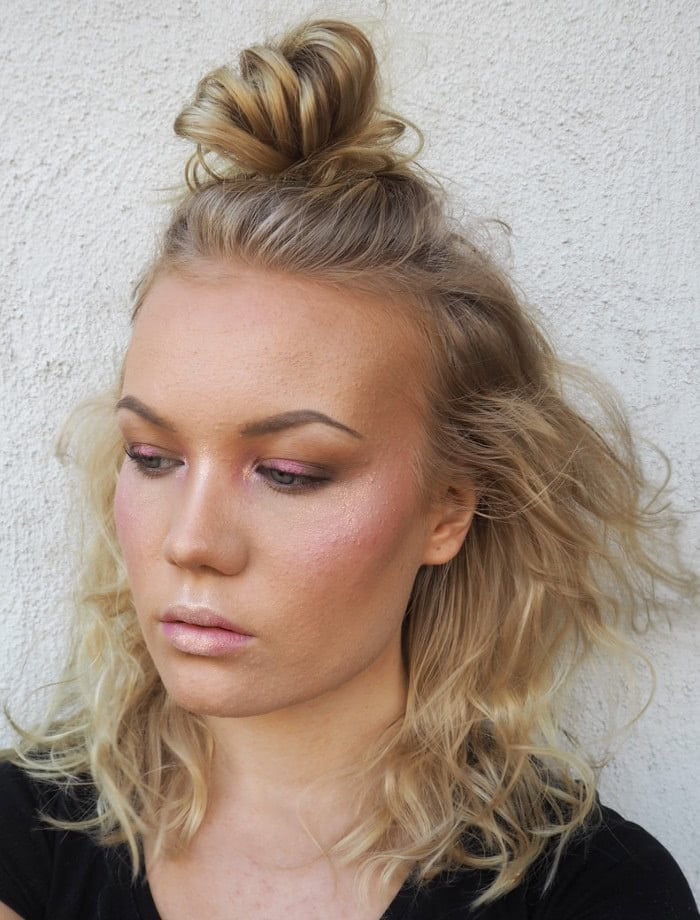 P.S. Nuo ovat muuten luonnolliset kiharani! Olen yrittänyt hoitaa hiuksiani paremmin niin, että kiharat tulisivat esiin. Tiesin, että tukkani on kihara, mutta yllätyin silti, miten kihara se oikeasti on.
P.P.S. Aloitin katsomaan Game of Thronesia alusta, joten maailma näyttää taas vähän valoisammalta, hah. Tekeekö kukaan muu niin? Onko edes muita vaihtoehtoja, kun uusiin jaksoihin on ikuisuus?