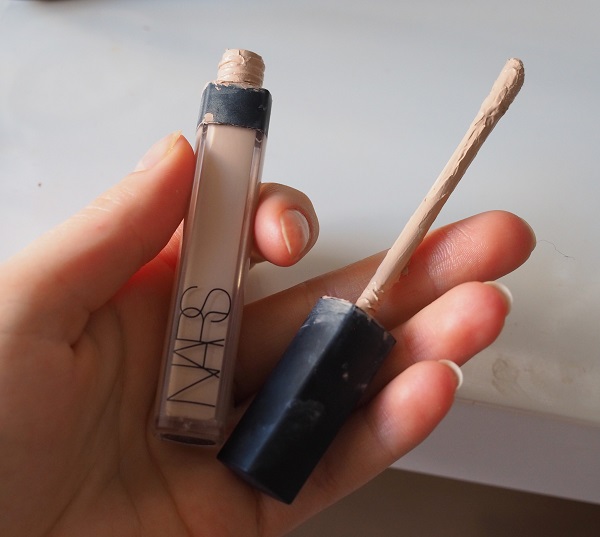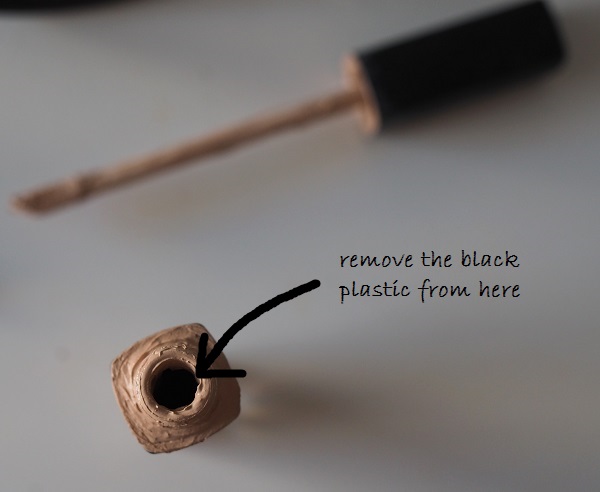 May I introduce to you my secret weapon.
NARS Radiant Creamy Concealer in shade Vanilla. I was hooked on this from the first swatch. This offers an amazing coverage with a heavenly smooth application. I bought the next tube before I even finished my first one. And will continue in doing so.
'Cause when you find something this good you just gotta hold on to it!
There is some not so great things about this product though. You can't buy it from Finland and it costs about thirty euros. Needless to say I was bummed out when I noticed I was running out of the product. I was gonna open another tube, when my sister told me not to – yet. She removed the black plastic that controls the product outcome, and suddenly I had tons of product left! Now I can say that the product really is worth the price. I've been using my "empty" tube for about two weeks now! And to think that I was about to throw that away.
Same trick works for other similar products, like for example "empty" brow gels. Got mine work like magic this way. Hallelujah!