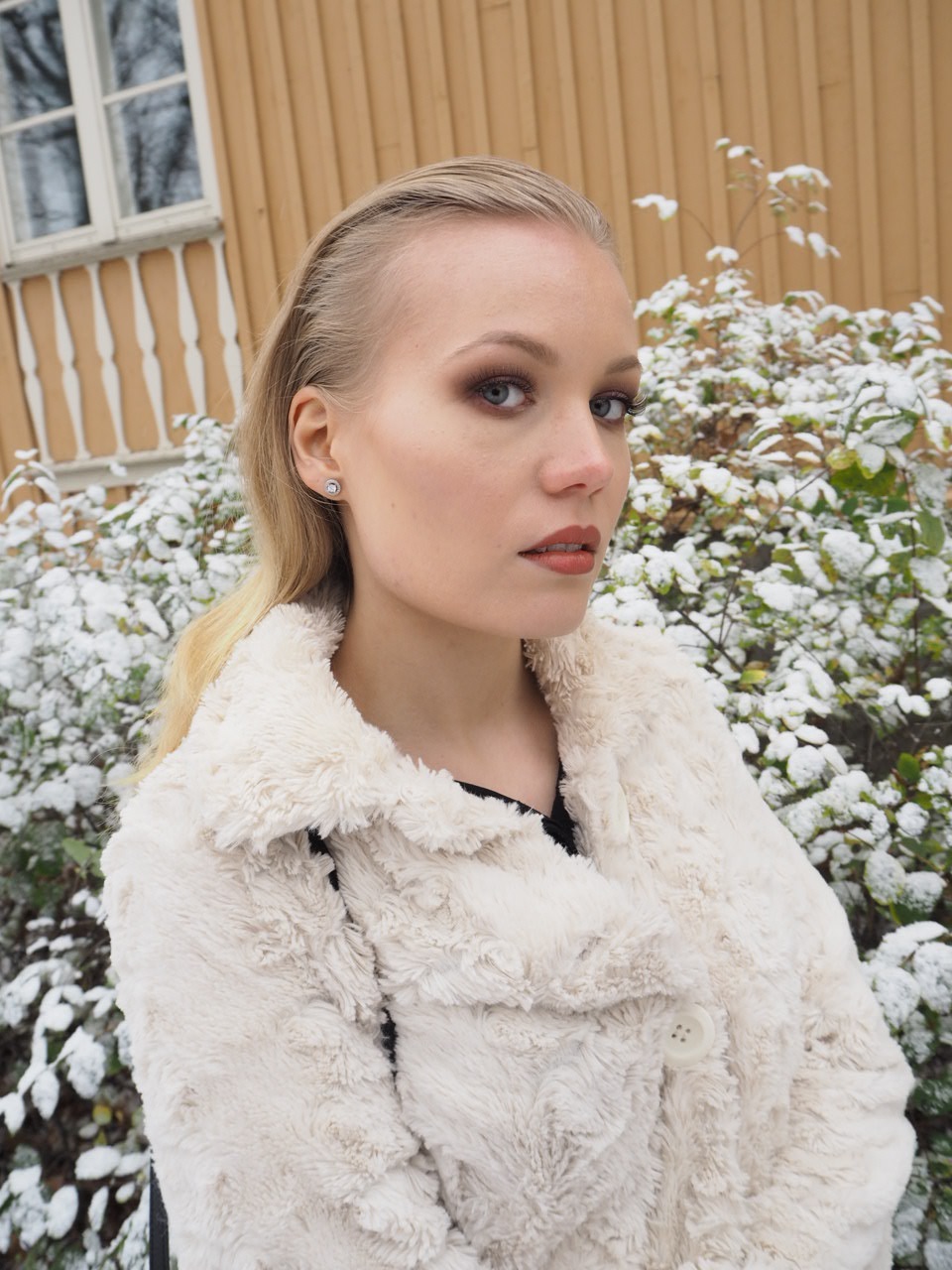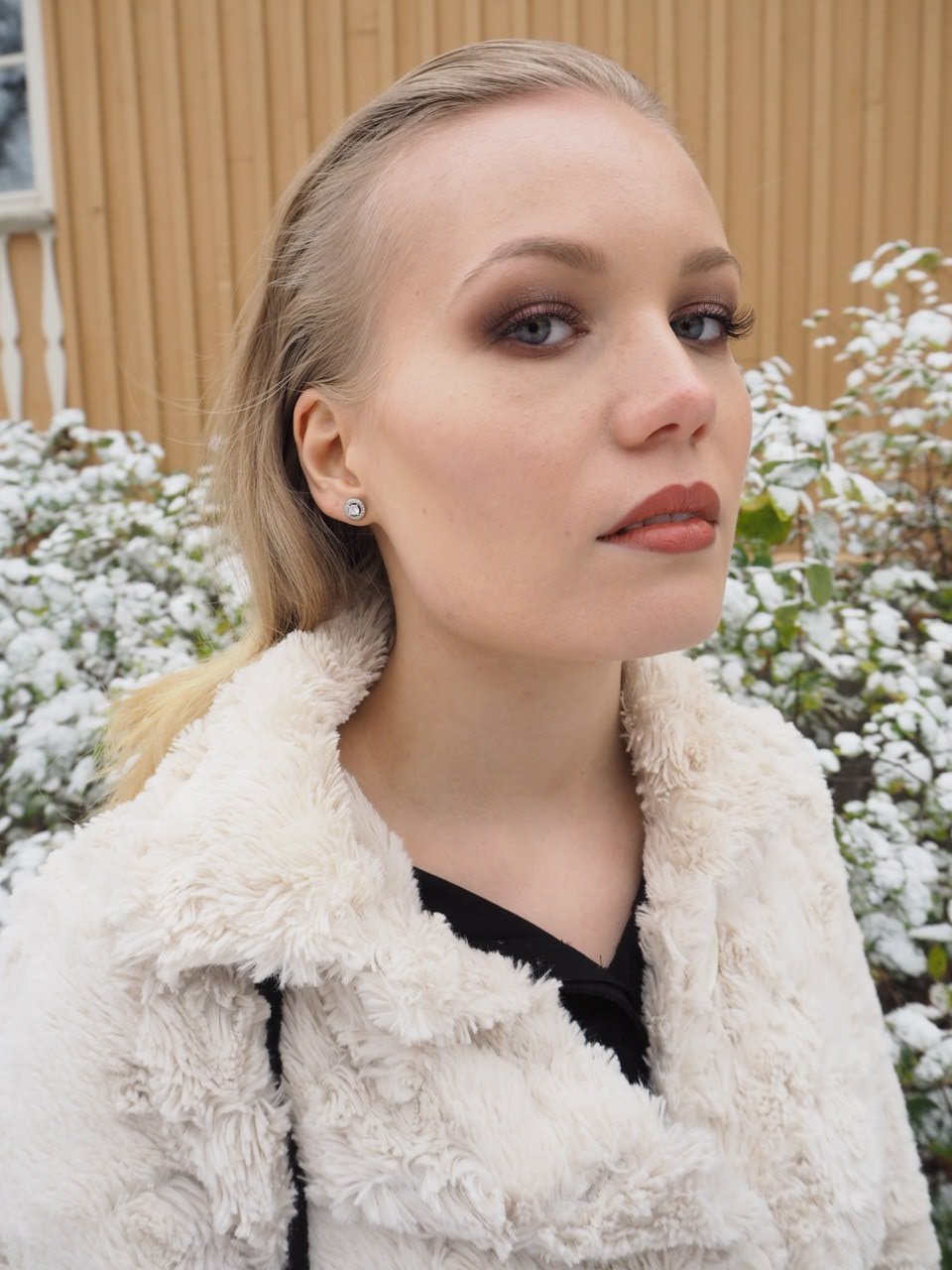 I have always wanted to try a wet look hair style. So for our latest photoshoot, I asked my hairdresser to do her magic on my hair. And it turned out so nice! I felt like a cool super model the whole day with my sleek hair and I promised myself I would try to recreate the style for the upcoming parties. Hairdressers always make it seem so simple though – it's a bit too easy to imagine myself walking up to a party looking like an otter – with my wet look hair gone horribly wrong. 
Since I knew my hair would be very sleek I wanted to balance my looks with a soft smokey eye. You know, bring some softness to my looks since my face is already quite robust. How to create a soft smokey eye, you ask? Well, it's all about the colors. I used warm brown colors with a hint of red (from the KICKS palette). I also left the center of my lid lighter, like a halo eye. That always makes the eye look more open and not as harsh. I chose a warm color for my lips as well. I still can't get over how much I like brownish lip colors nowadays. Those used to be so horrible, in my opinion. And now I'm wearing them.
I also wore a new foundation, that I finally bought another bottle of. I mean, it's a new bottle, but it's an old favorite. This is my fifth bottle, I think.  I know I already have so many different foundations that I could use, but I still missed that Clarins foundation. It's just a special product. It feels so soft and satiny on my skin. And it's lasting powers are something else.
Wet look hair style & a soft smokey eye makeup look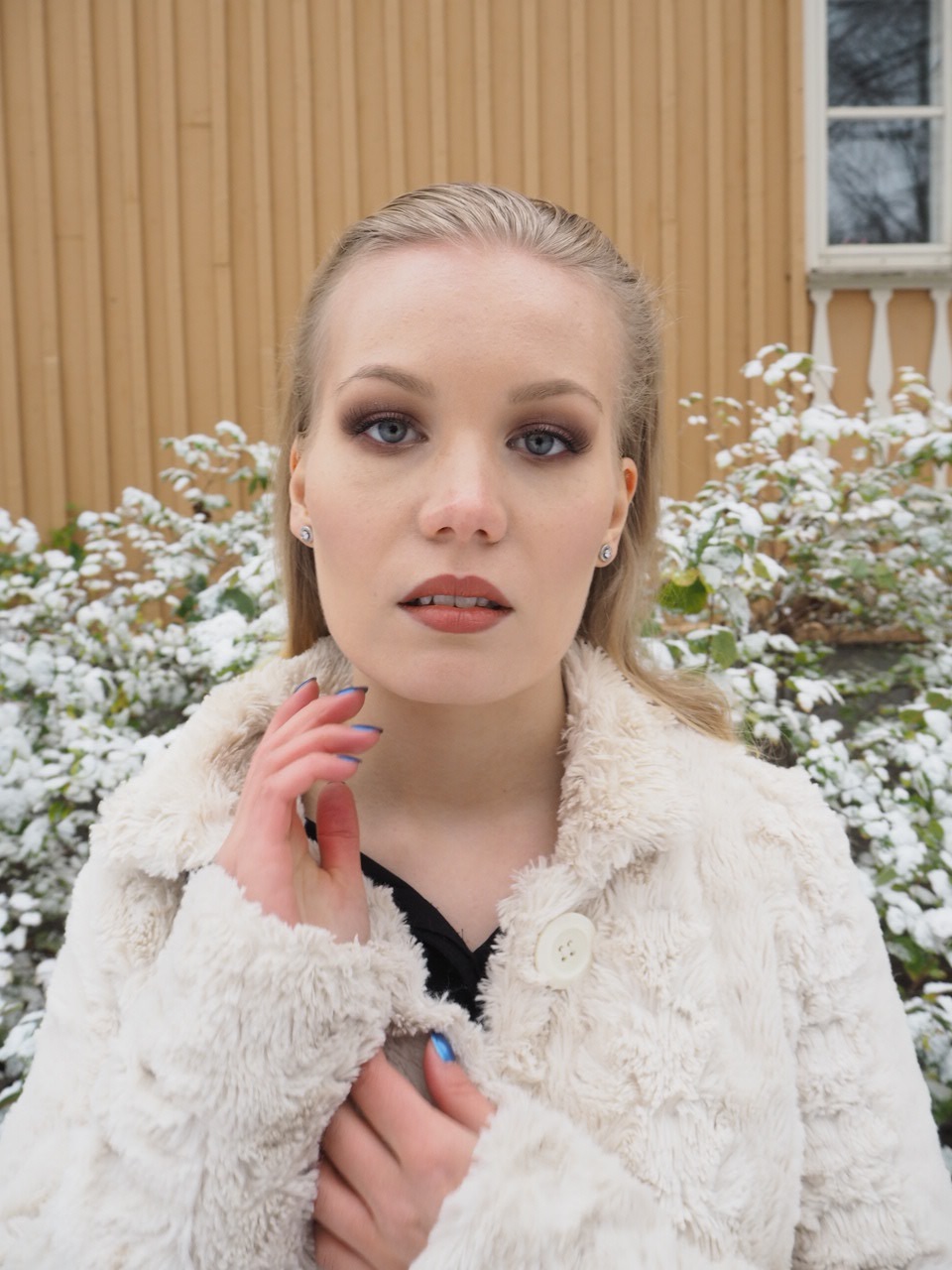 And about powers: mine seem to be wearing off a little too quickly. This dark November is tough, I must admit. I find myself being so tired and melancholic. I know I said it's my favorite time of the year, but nothing ever seems to be so black and white. But I'll just power through and focus on the good things. That's what I've always done, after all. Besides, the proper Christmas tree is going up this weekend – I know it will definitely give me more energy.
PRODUCTS
*TonyMoly Silky Smooth Balm
*Clarins Everlasting Foundation in the shade Sand
*Laura Mercier Transluscent Powder
*Catrice Liquid Camouflage Concealer, Porcelain
Maybelline Masterfix Baking Powder
*Benefit Hoola Bronzer
Kiko Milano Desert Dunes Blush, Gypsy Pink
*MAC Mineralize Skinfinish, Soft & Gentle
Urban Decay Primer Potion
*Too Faced Semi Sweet Chocolate Bar Palette
KICKS Marble Collection Eyeshadow Palette
*Eylure lashes, 035
Primer, lipstick and KICKS palette I have received as pr-samples.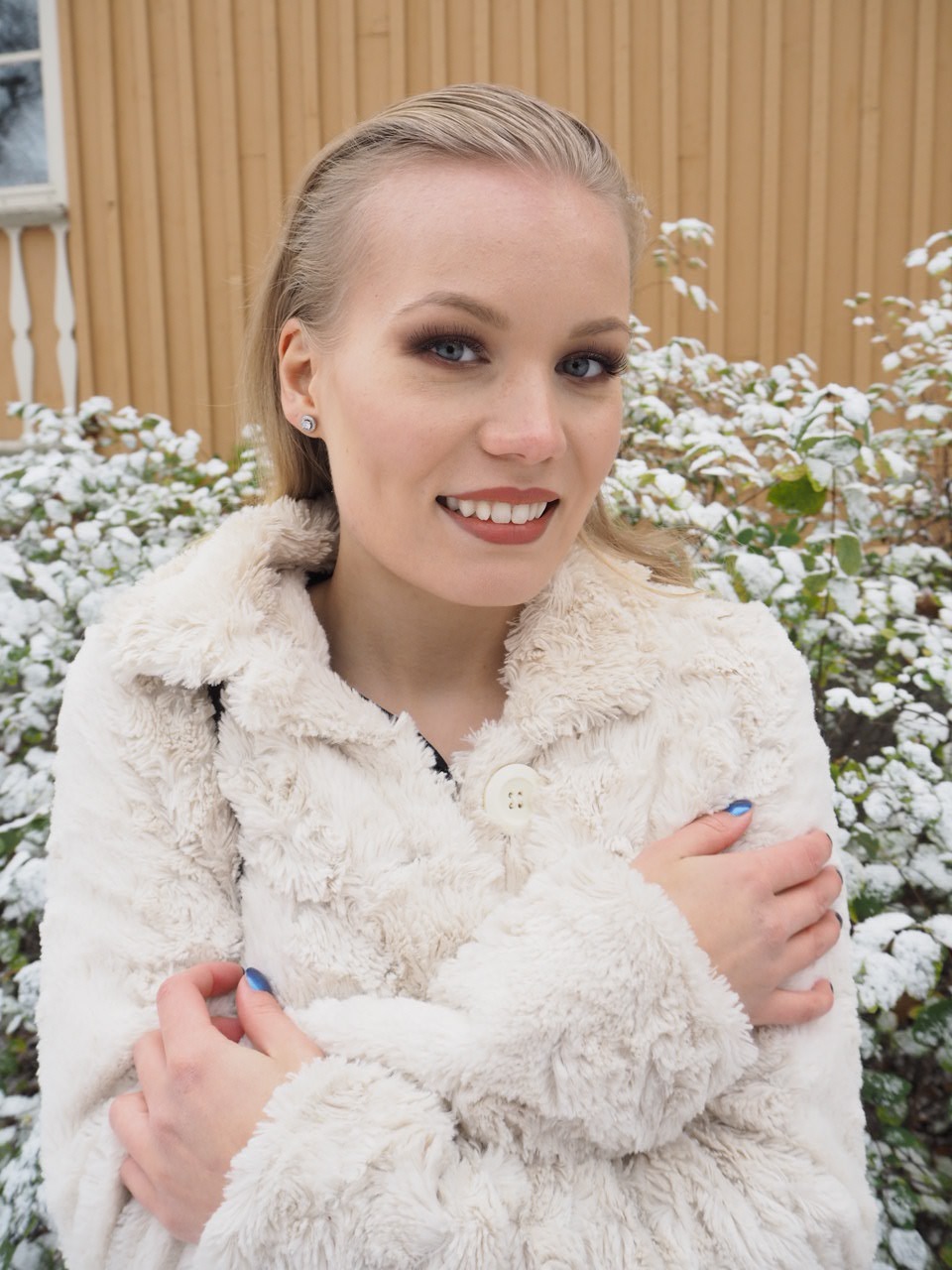 Hair & photos by Susanna Pomèll
What do you think of this sleek wet look hair style? 
*adlinks