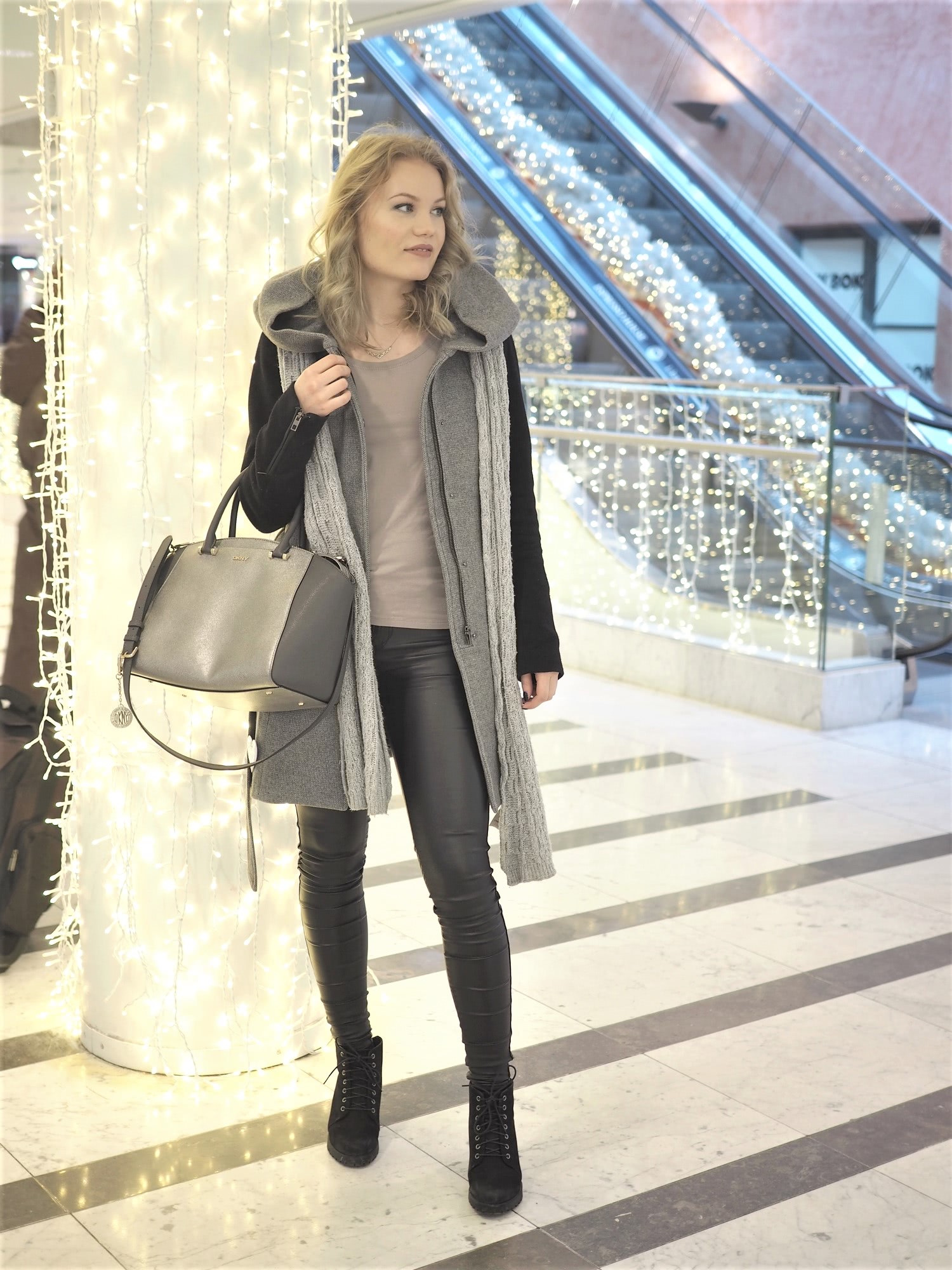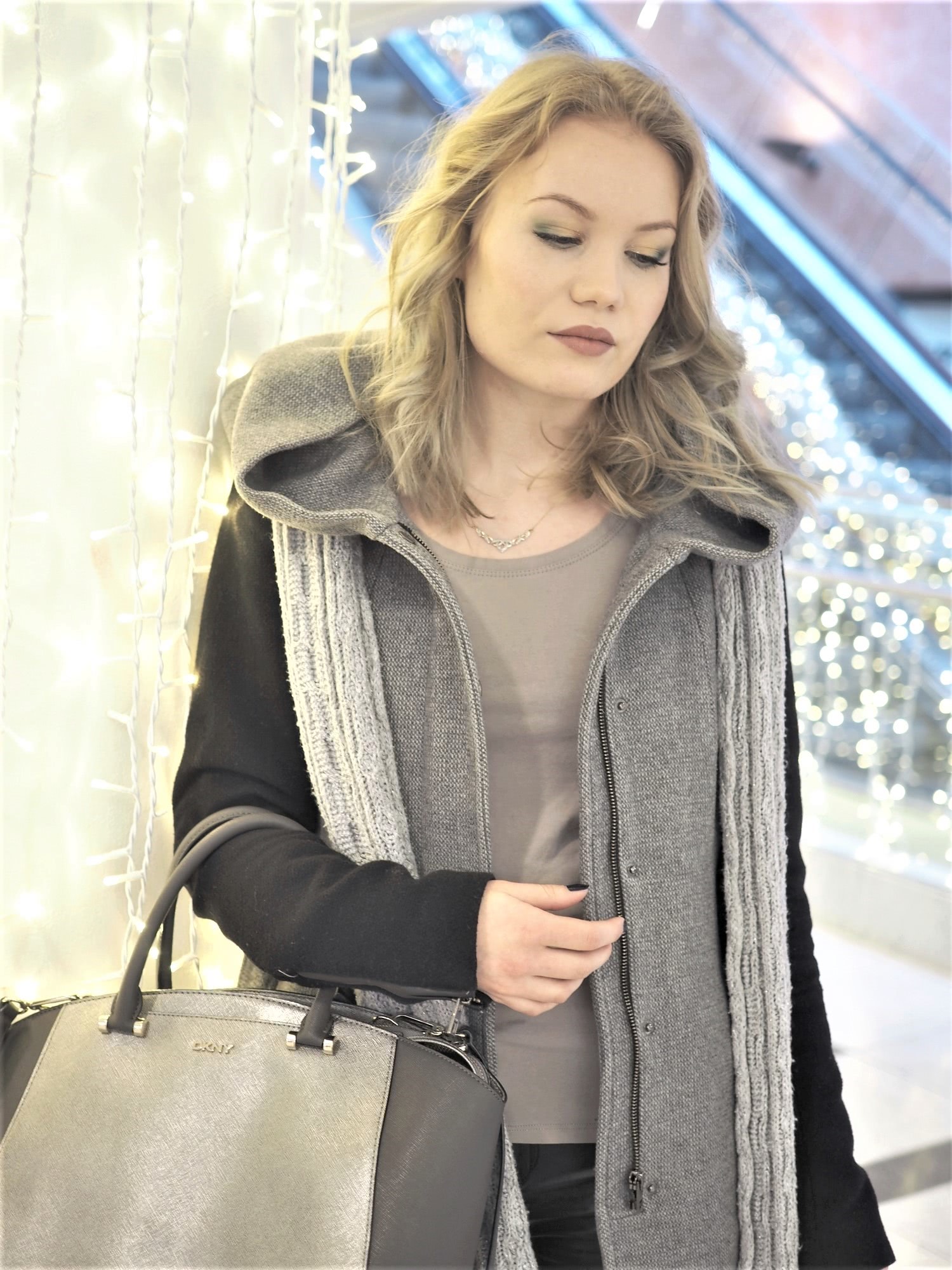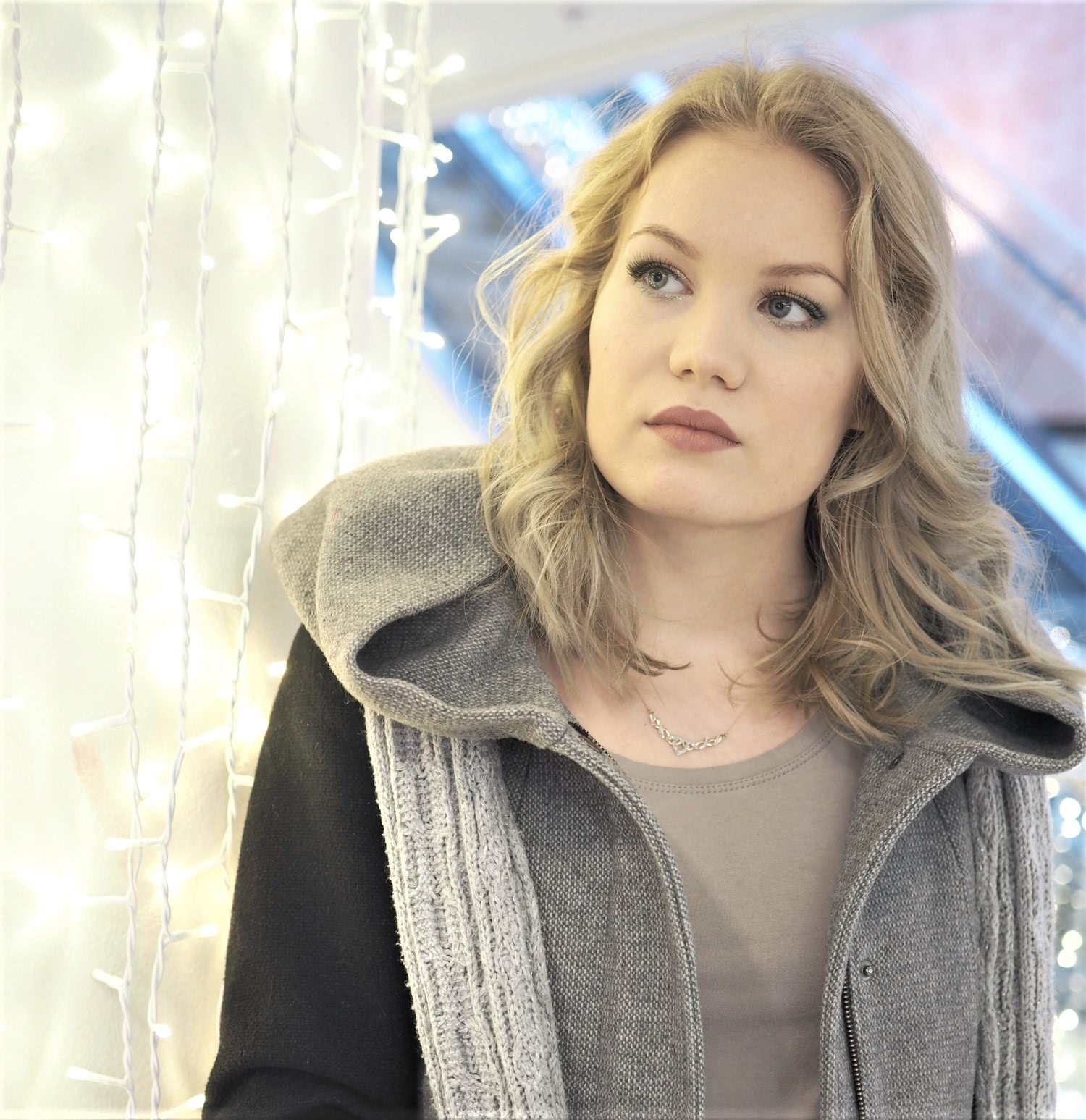 I read the books and hated the movie. The books were okay – not that good but addicting so that I had to read all three. That movie though was torture right from the very first minute. The longest time I've ever spent in a movie theater.
Anyway – I've noticed I use a lot of grey in my outfits. I think I'm slowly finding my style and my colors and grey is definitely one of them. I use a lot of black too so grey is a good color to pair it with. Wearing actual colors seems to be a struggle though. Luckily there's makeup and eye shadows so the pop of color in this look is in my makeup.
My newest makeup addiction is a Jade green eye shadow from Zuii. It's so beautiful! I paired it with my other Zuii eye shadows and added a bit of glitter – it's the holidays after all. Also I can't seem to get over my newest nude lipstick that I got from the Advent Calendar. I think I'm a NUDESTIX kinda girl nowadays.
Today we're going to Lapland and I can't wait. I'm in desperate need of a holiday! I still have posts up for you, don't worry. Let's keep in touch through Facebook, Instagram and bloglovin, shall we?
OUTFIT
Jacket Mango / Scarf Kappahl / Leather jeans Vila / Shirt second hand / Shoes  Vagabond / Bag  DKNY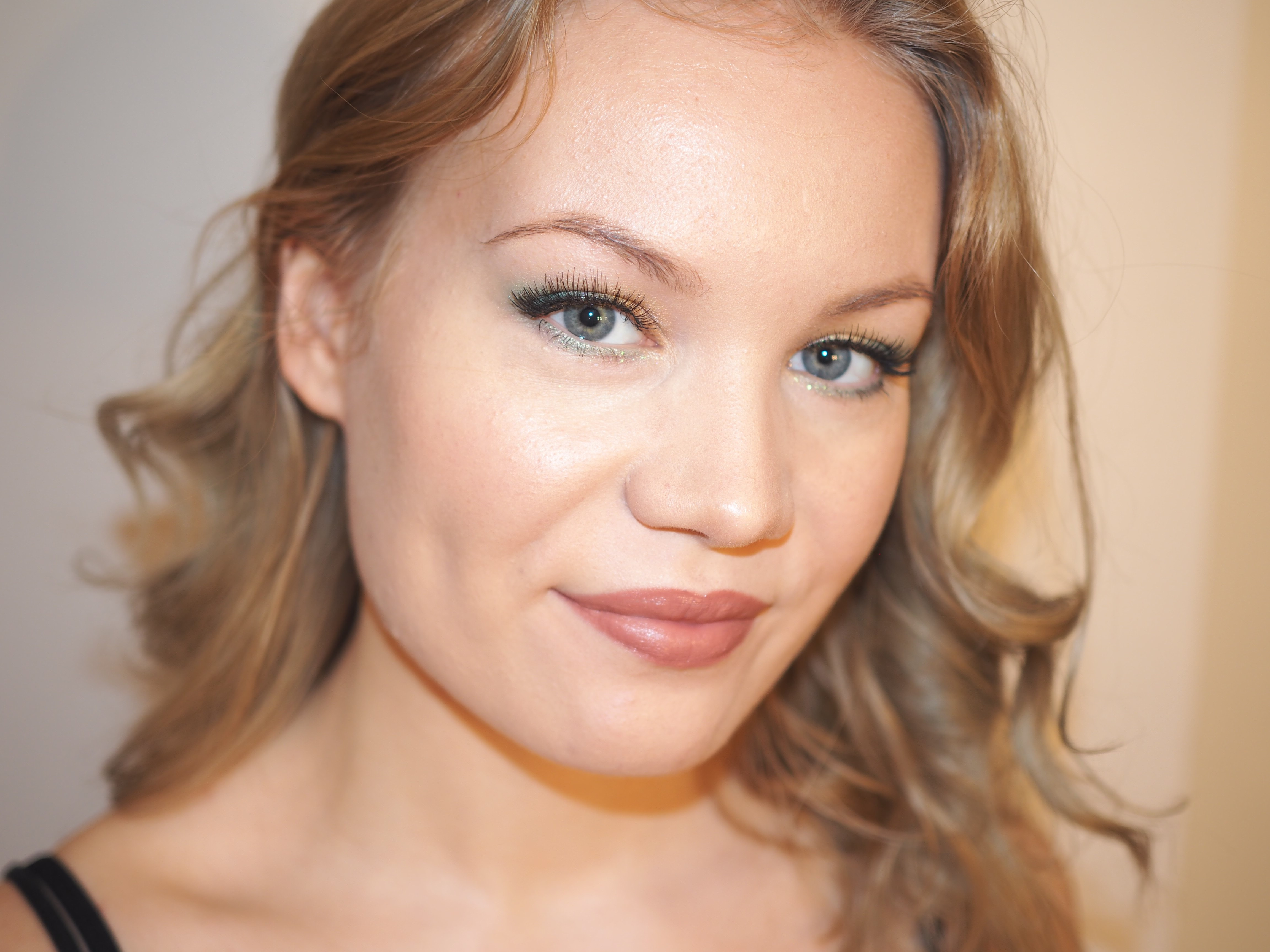 MAKEUP DETAILS
Zuii Organic Jade, Moss, Sunflower, Chestnut Eye Shadows
NUDESTIX Lip & Cheek Crayon in MYSTIC
Urban Decay Glitter Liner in Distortion