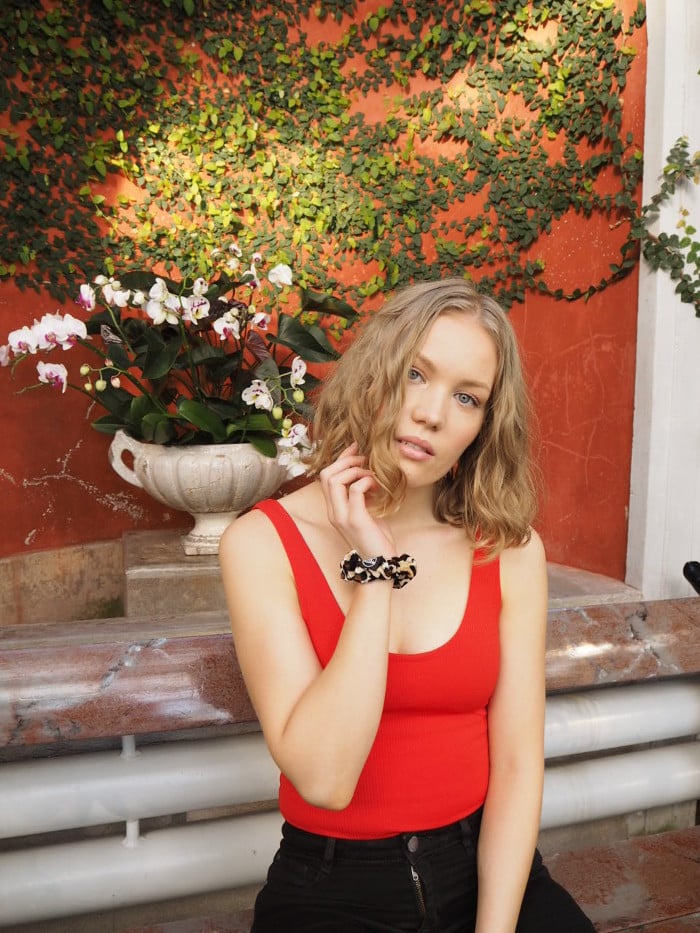 Me too.
Then again, who hasn't? I remember reading brave women's stories about awful things that have happened to them when the me too movement was at its strongest. I remember thinking that it's good that they share. Altogether, it's good to talk about this. About everything, really. We should all be a little bit more open about difficult things in life – maybe that way we would understand each other a little better.
Though I have to say, this is not gonna be one of those posts. I'm ready to say #metoo, but I won't go into detail, reminisce about things that are in the past and only do me bad. Yes, somehow, I'm trying to turn this into positive.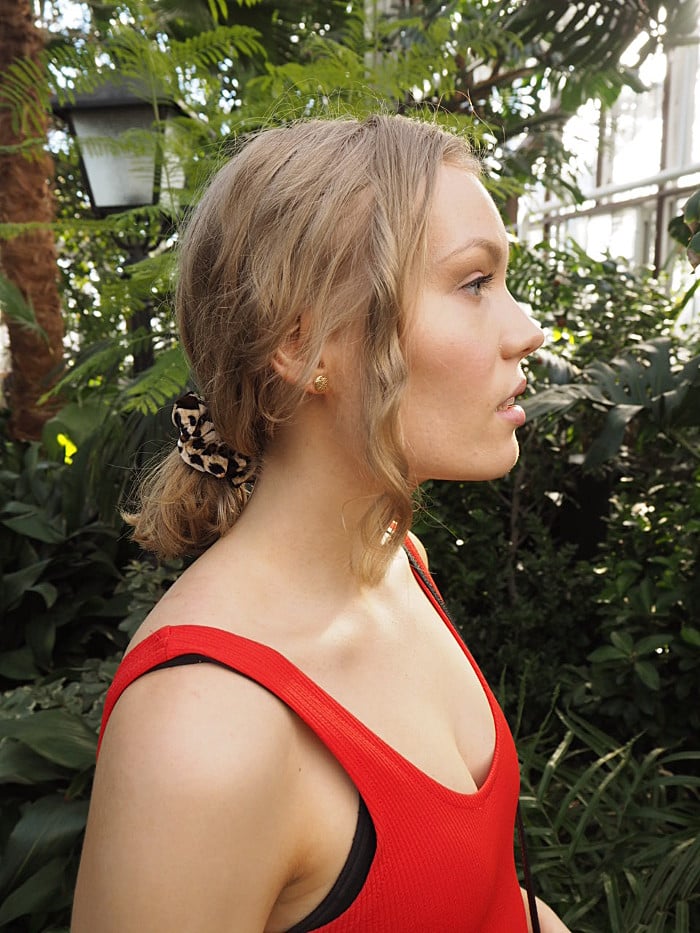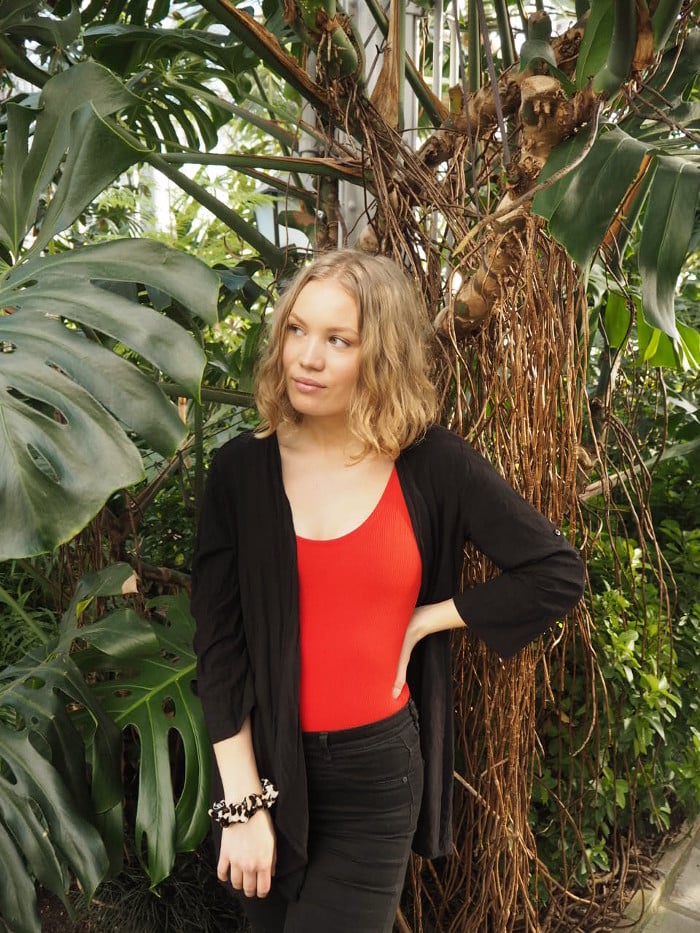 Body image & being comfortable in my own body
A while back I had a photoshoot with my lovely friend Mia. She took photos of me and I ended up really liking them. I actually opened up about it straight away in my Instagram, but I knew it was a subject I needed to do a proper post about. On my Instagram I said, that I'm not used to tight clothes or showing cleavage, but on that particular day and photoshoot, I felt comfortable enough. Being comfortable in tight clothes or showing a bit of cleavage might not seem like a big deal, but it actually goes deeper than that.
Having to go through a tough time growing up as a woman has had an impact on my body image. I don't always feel comfortable with my body. I have talked about my history with eating disorders before, but what I didn't talk about, was how dressing up sometimes makes me feel. Or how it feels to get attention from men (and or women). If I'm wearing something tight or revealing, I feel like my body is more 'out there' and I get the feeling of discomfort. I have never wanted to be seen for my body or my looks. Too many times I have walked out the door only to be felt like a walking human (woman) body.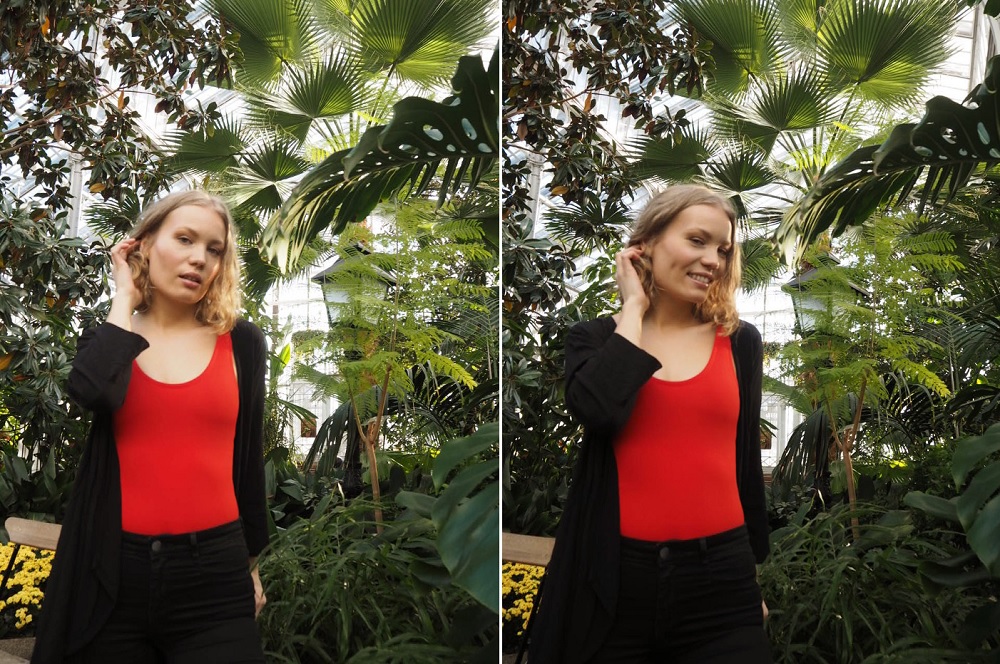 I should have all the rights
And funnily enough: the fancier I dress, the more looks I get. And that is still somewhat uncomfortable. It's the most awful feeling in the world: putting on some fancy clothes, looking pretty and then thinking and knowing: I can't wear this. What if I get too many looks? My body is showing too much! And these thoughts are crazy. After all – it is my body! It should have all the rights. I should have all the rights. It's just me.
I remember being fourteen, wearing a black jumpsuit with heels and walking to the bus stop ready to meet my friends. I felt great. Free and beautiful. A car slowed down and some man whistled at me. Instant remorse. It is unfair, how someone can take away the pride and beauty of me just being me. How someone can make me feel as I was out there for him as an object.
I also remember one day, where I was wearing sneakers, that were like boots in a way that they covered my ankles as well. But they were sneakers (adidas) – flat and casual. Someone gave me dirty looks and whistled and said something about my sexy boots. I remember angrily yelling "these are sneakers!" and thinking to myself: I can't even wear sneakers and walk home in peace without someone making me feel like I was seeking attention to myself.
It honestly makes me want to cry a little and these examples are not the worst.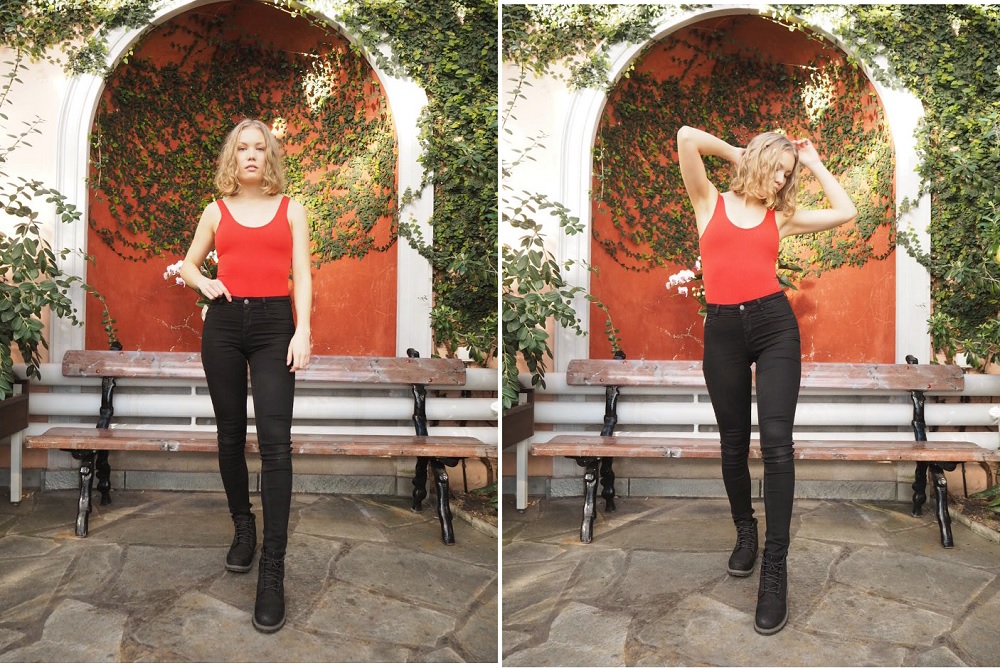 Here's a secret: Dressing up, I think about #metoo
Long story short: Dressing up gives me mixed feelings. I have fears as to how the world is gonna see me in the clothes I choose. I also have fears about the feelings I'm gonna get wearing them.
I prefer a quite conservative style. If I'm wearing a short skirt, I hide my upper body. If I'm wearing a revealing top, I'm balancing it out with baggy pants. I usually don't show cleavage. I actually don't usually wear short skirts either – I prefer a knee length.
I'd like to think it's because I like that style and that feels good to me. But then again, I'm not sure if it's because of my bad experiences and the body shaming. I'm not sure if it's because I don't want to give any ideas – and writing that down is scary, but unfortunately true.
I have had to work a lot on my body confidence and body image. And it's a work in progress. I have had to slowly learn how to walk head held high and not care what someone is thinking about me. But I do still find myself caring. I don't take eye contact when I walk in public. I avoid eye contact with most people. I also think I might avoid men a little bit – just as an instinct. I don't want anyone sitting next to me a little too close (has happened as well).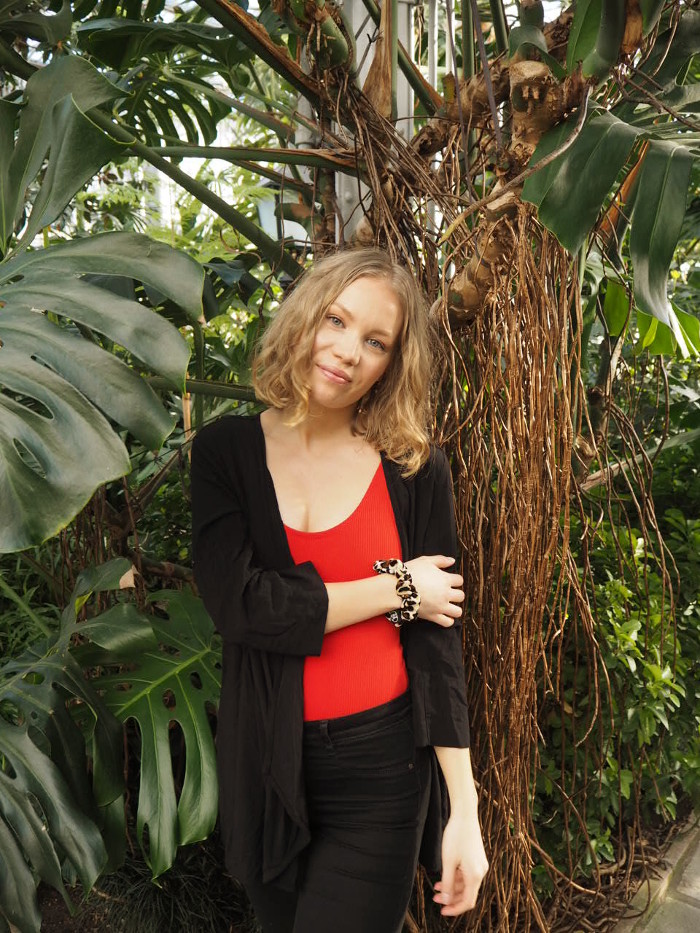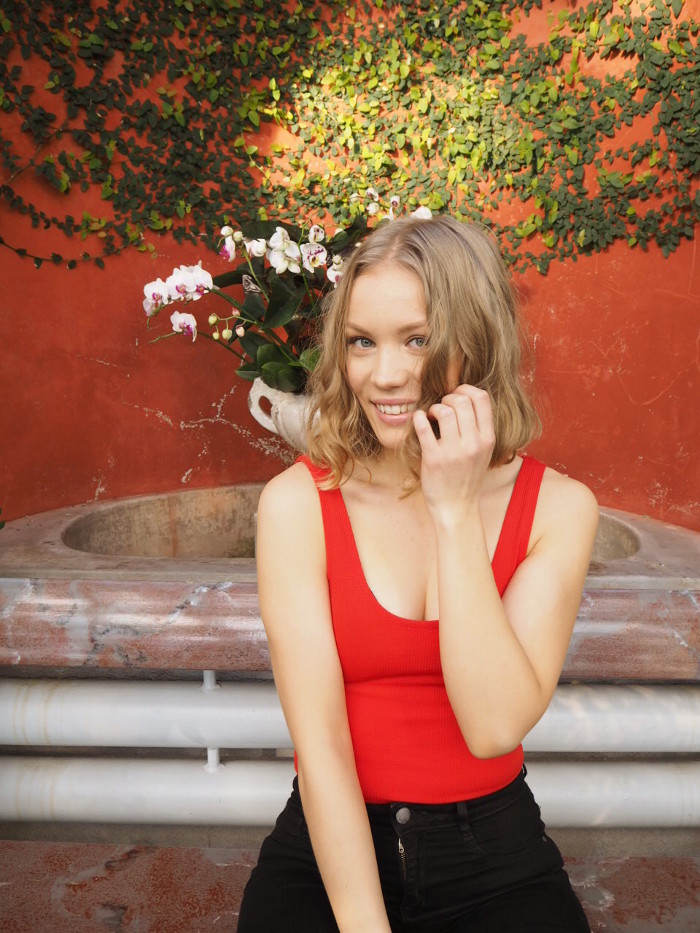 Photos by Mia / Beauty Highlights
The happy careless feeling
So these photos with tight clothes and a bit of cleavage mean a lot to me. That outfit means a lot to me. The happy careless feeling means the world. Why shouldn't I sometimes wear tight clothes? Why shouldn't my cleavage sometimes show a little? After all, my boobs are natural part of me just like my legs and arms. Spoiler alert – I have a body with all the parts that come with it.
I think time, a healthy relationship, therapy and healthy lifestyle are what have helped my body image the most. We always dread aging, but actually growing up has been the best thing for me. I feel like every year I learn more. Every year I get more confidence. And every year I realize more and more, that there is no time to be wasted on insecurities and anything else than that happy careless feeling.
Even though it's not a long time since my last #metoo moment, I choose not to let it stop me and in the future the joy of dressing up (even to something tight) is something I'm holding onto.
I look forward to the day, where I'm free to be the woman I want to be. Where all the women and men can be whoever they want to be.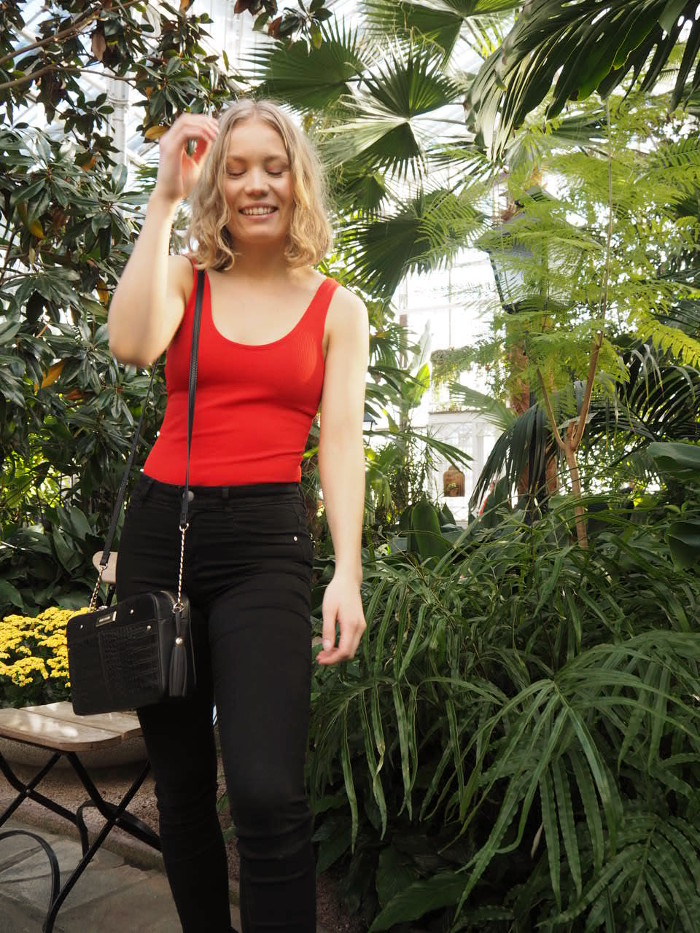 Outfit
Red body – Zara (similar here*, here*)
Bag – River island (here*)
Jeans – Cubus
Scrunchie – invisibobble
Boots – Timberland
*adlink
Related Posts