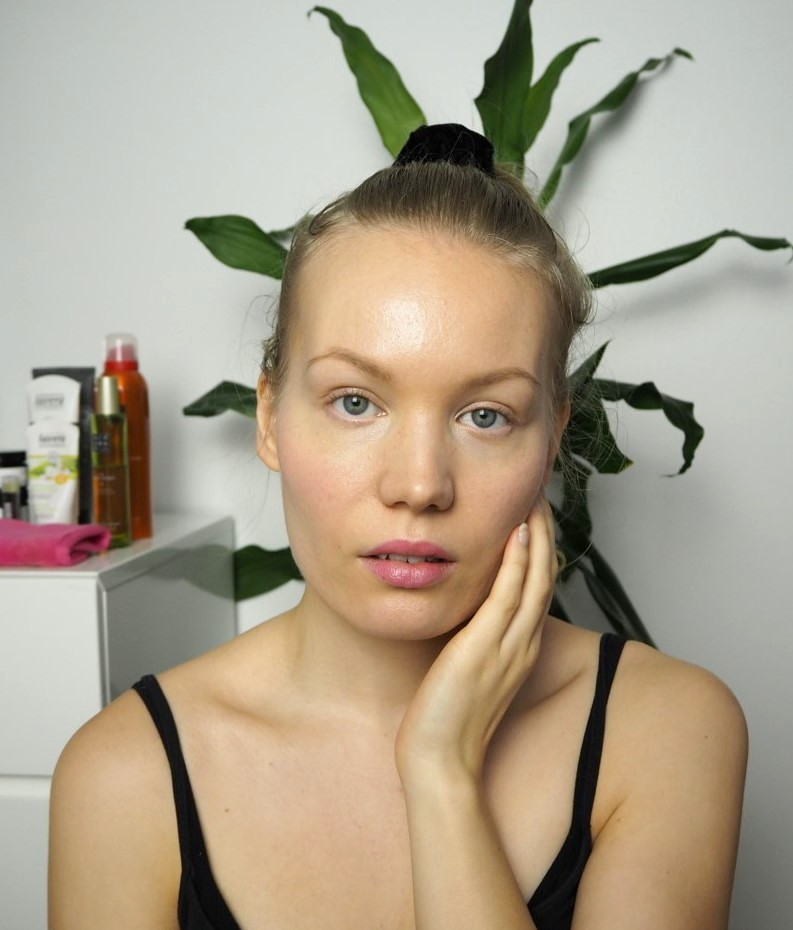 This year I most definitely wanted to choose my ultimate favorite products of the year AKA the best beauty products of the year. I chose two categories (so that I could include more products, I know, I'm wise): skincare and makeup.
Today I will share with you my favorite skincare & body products of the year 2018. These products I used the most and I feel like they are amazing and they deserve this special title. You may have seen some of these on my other posts, but there are also some products I haven't yet talked about. I only chose nine items, because I wanted to keep this listing short – and – well, special. Obviously there were other great products I used as well.
BEST SKINCARE PRODUCTS OF THE YEAR 2018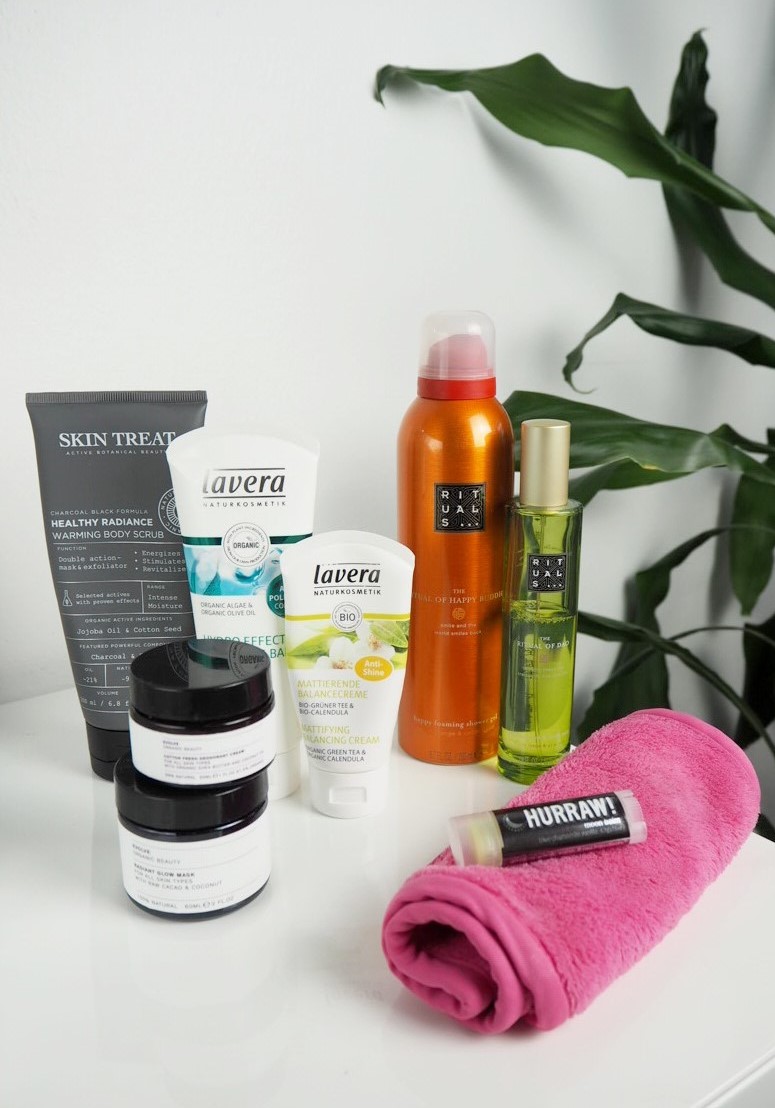 When I chose my products I noticed a funny thing: there were three brands I loved the most. Rituals, Evolve Beauty and Lavera. Oh – and most of my favorites are from organic brands! Lavera, Evolve Beauty and Hurraw! are all natural beauty brands.
*adlinks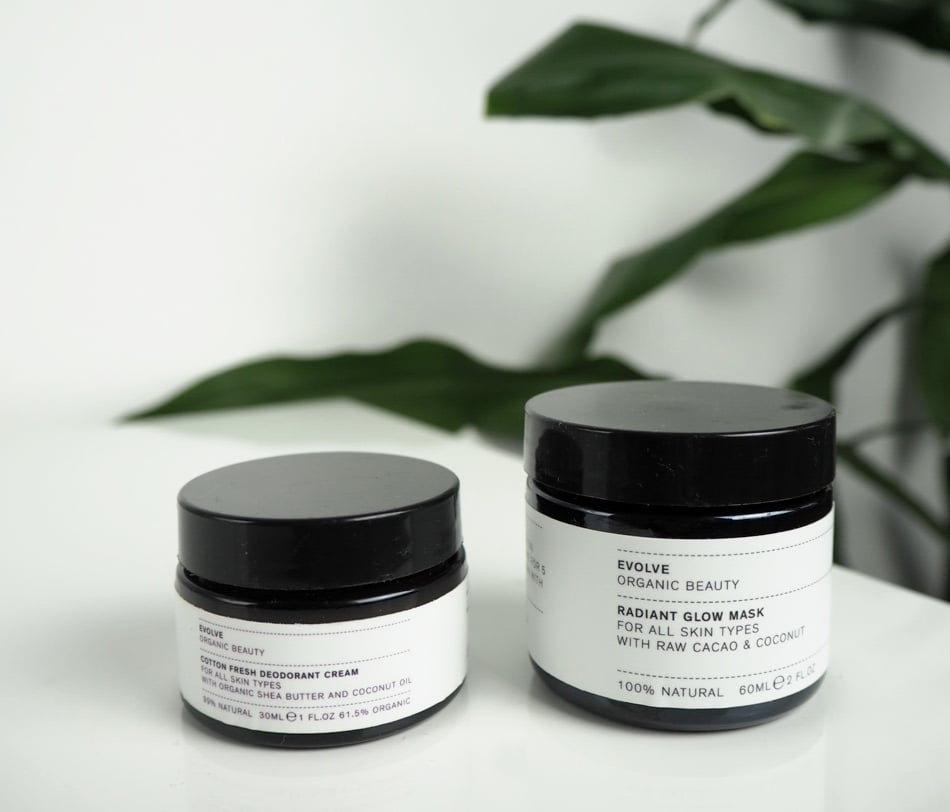 Cotton fresh deodorant cream*
Last year I found a deodorant that works and I was happy to find it from an organic brand. This deodorant has my back and I really appreciate it. Natural deodorants can be effective as well, guys!
Read my blog post on it here.
Evolve Beauty Radiant Glow mask*
I love this mask. It smells amazing, it makes my skin smooth and radiant and it's quick to use. I mean, five minutes is more than enough to work it's magic. One of those can't live without products. I would recommend it to all skintypes, but if your skin is very dry or sensitive, let it sit on your skin for a shorter time.
Read my blog post on it here.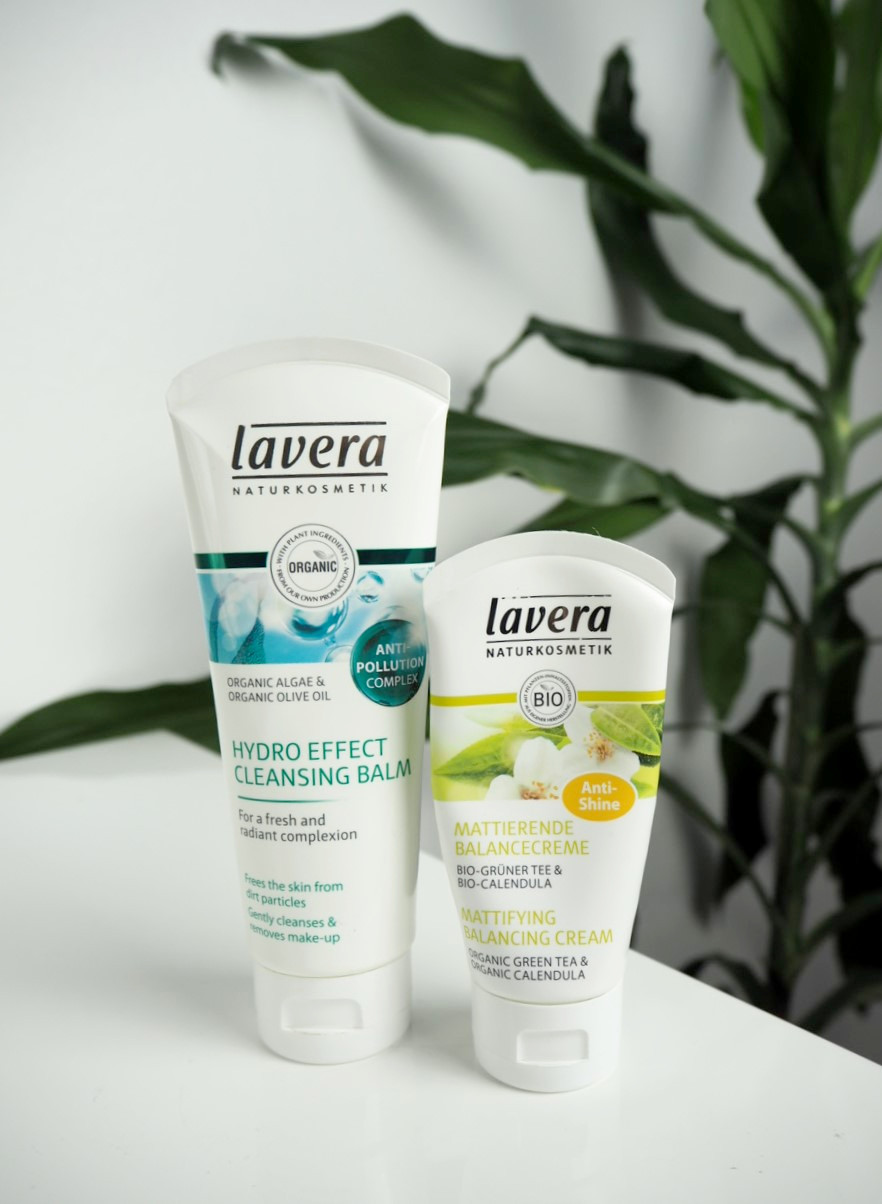 Lavera Hydro-Effect Cleansing Balm*
After years of searching for the perfect cleanser that would be gentle yet effective, I think I've found the one. This finishes my cleansing ritual (after taking my makeup off with another product) and overall I think it's a great product for normal to oily skintypes.
Read my blog post on it here.
Lavera Mattifying Balancing Cream*
Sometimes having a sister with oily skin comes in handy. As in, she finds the perfect moisturizer before you and loops you in. This mattifying cream is great for my skin especially during summer. It's somehow quite thick and moisturizing, even though it does leave a matte finish and is lightweight for oilier skintypes.
Rituals Ritual of Happy Buddha foaming shower gel*
I've been obsessing over Rituals body products and especially these foaming shower gels for so long, I thought it was time to introduce some on my blog as well. I know shower products might seem boring, but if you haven't tried Rituals' shower gels, you haven't lived. It's the perfect every day luxury. Happy Buddha is one of my favorite scents along with Sakura and Dao.
Rituals The Ritual of Dao bed & body mist*
The scent of the year for me was this. It's calming, sweet, mild and delicious all at the same time. I bought this last summer while we were in Amsterdam and been using it ever since. Especially when I'm stressed, I like to wear this. It's funny, because usually I'm all about sweet and crazy scents. This one time I wore a perfume and Risto thought I was carrying candy with me. I think that about sums up my scent-profile. But hey, maybe I'm becoming a proper adult and appreciating things that are a little less… well, intense.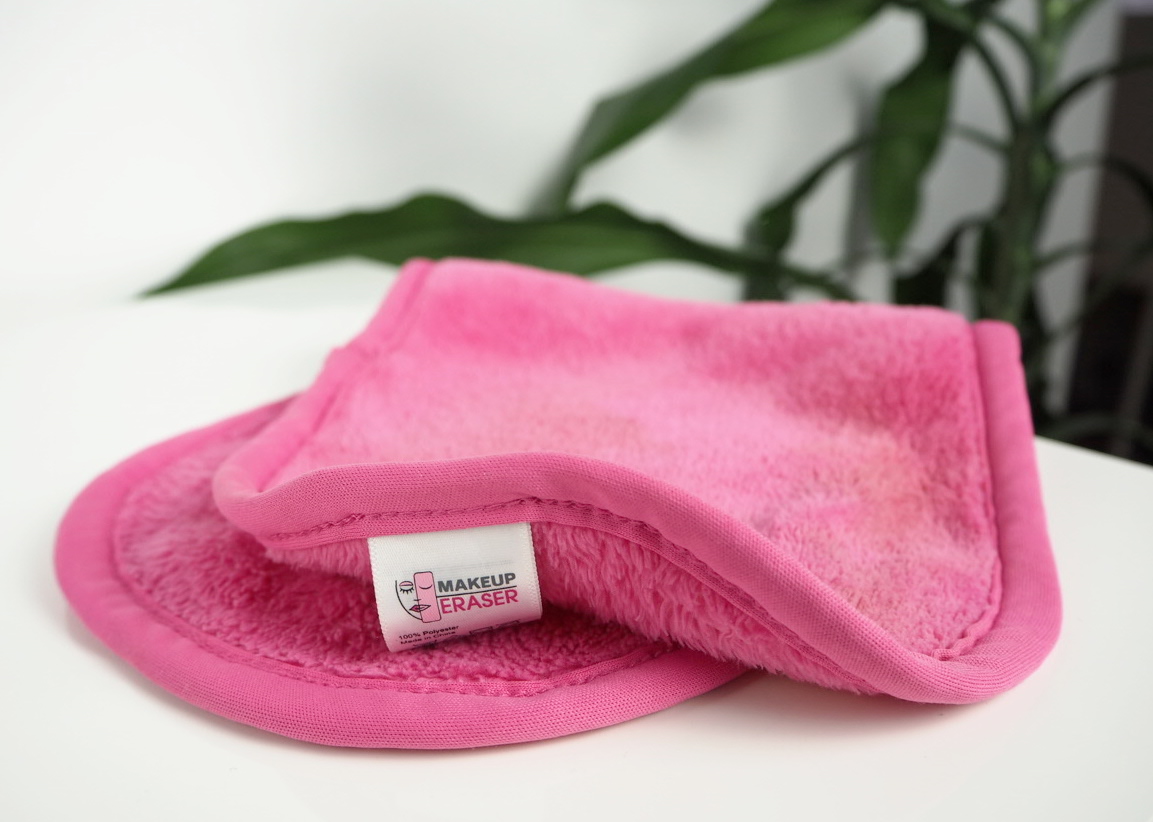 Makeup eraser*
I only got this at the end of the year, but I know it's here to stay. If you've been searching for the best and easiest way to remove your makeup, look no further. This solves all your problems. I mean, it removes all your makeup. Quick and easy. Honestly. I might just do a blog post about it. The post will be called "An angel's touch on your skin". Or not. You get the idea.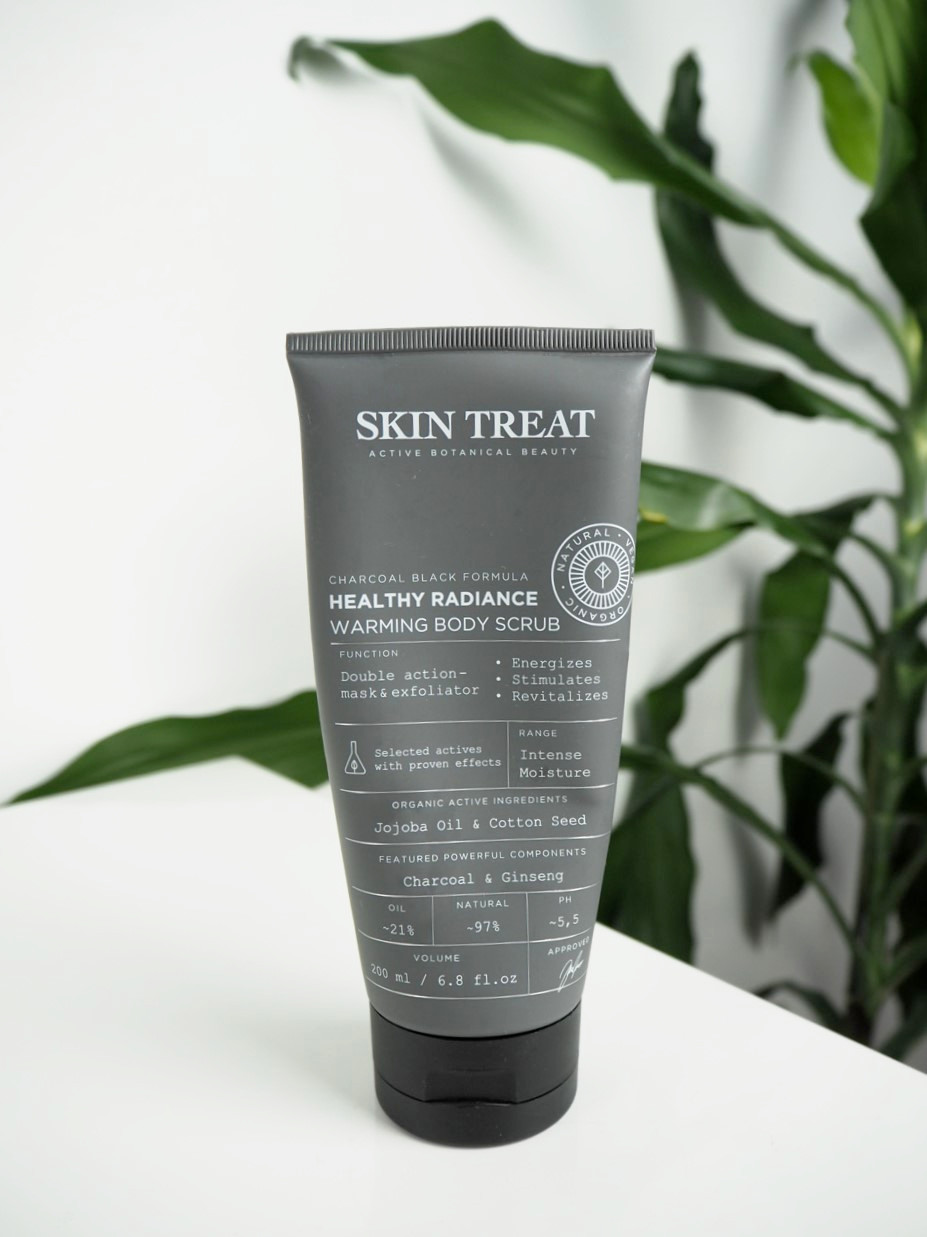 Skin Treat Healthy Radiance Warming Body Scrub
I love being warm and this warming body scrub makes me feel warm even after showering. Living in a cold country I'll use all the tricks to stay warm. Oh, and this also makes my skin nice and smooth. Again, body products can be boring and I know that taking care of all your skin is a struggle (or is it just me?). This makes the task just a little bit easier and nicer. And your body cream absorbs nicely after using this. Taking care of the skin of your body is just as important as taking care of your face.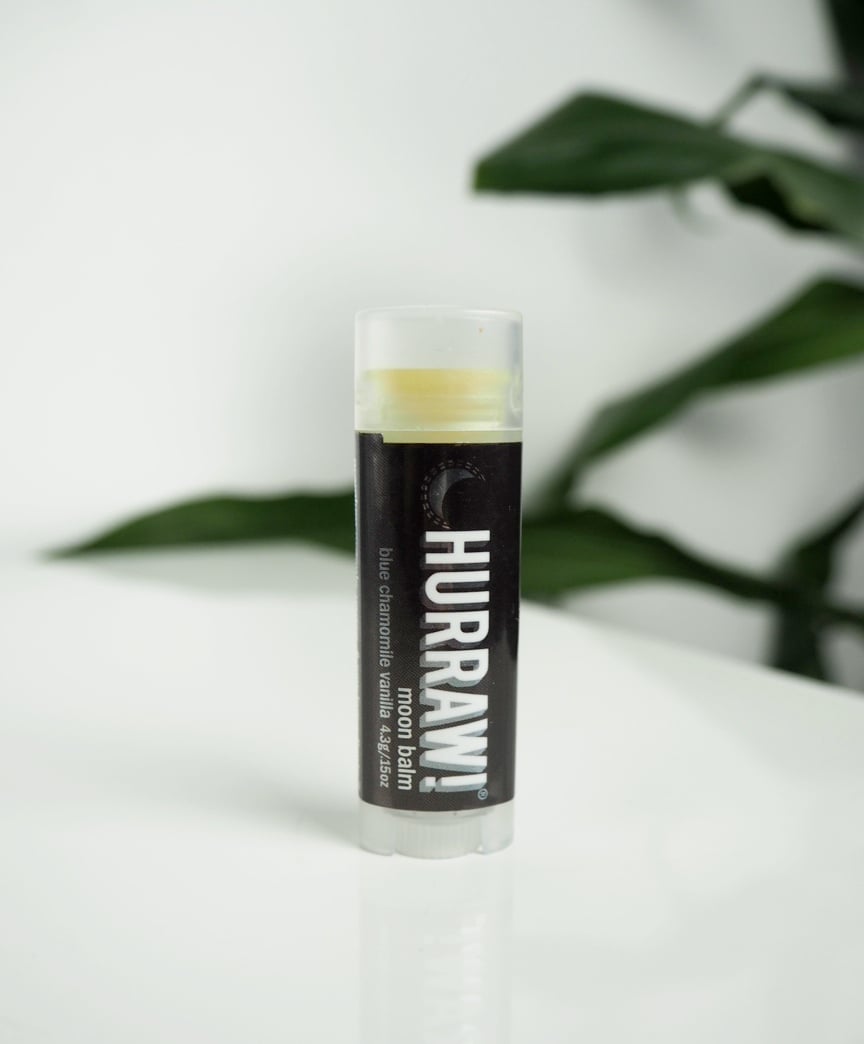 Hurraw! moon balm*
This just had to be included in the list. I've been using Hurraw!'s lip balms for years now and this is my secret weapon in fighting dry lips. It's very nourishing, smells good and is just perfect to use during nights.

And that's it! There was one product I didn't choose for this list, just because I've been mentioning it quite a lot in my blog already. But I wanted to quickly give it one more shoutout, just because, well, it's the best. And that is The drops of youth serum from The Body Shop. It just stays in my favorites year after year. It's the key product in keeping my pores clean, my skin smooth and helping diminishing my acne scars.
And as I said, there were so many great skincare products I loved this year. If you would like to read more about them, check out my Skincare category for more reviews.
What were your favorite skincare products of the year?