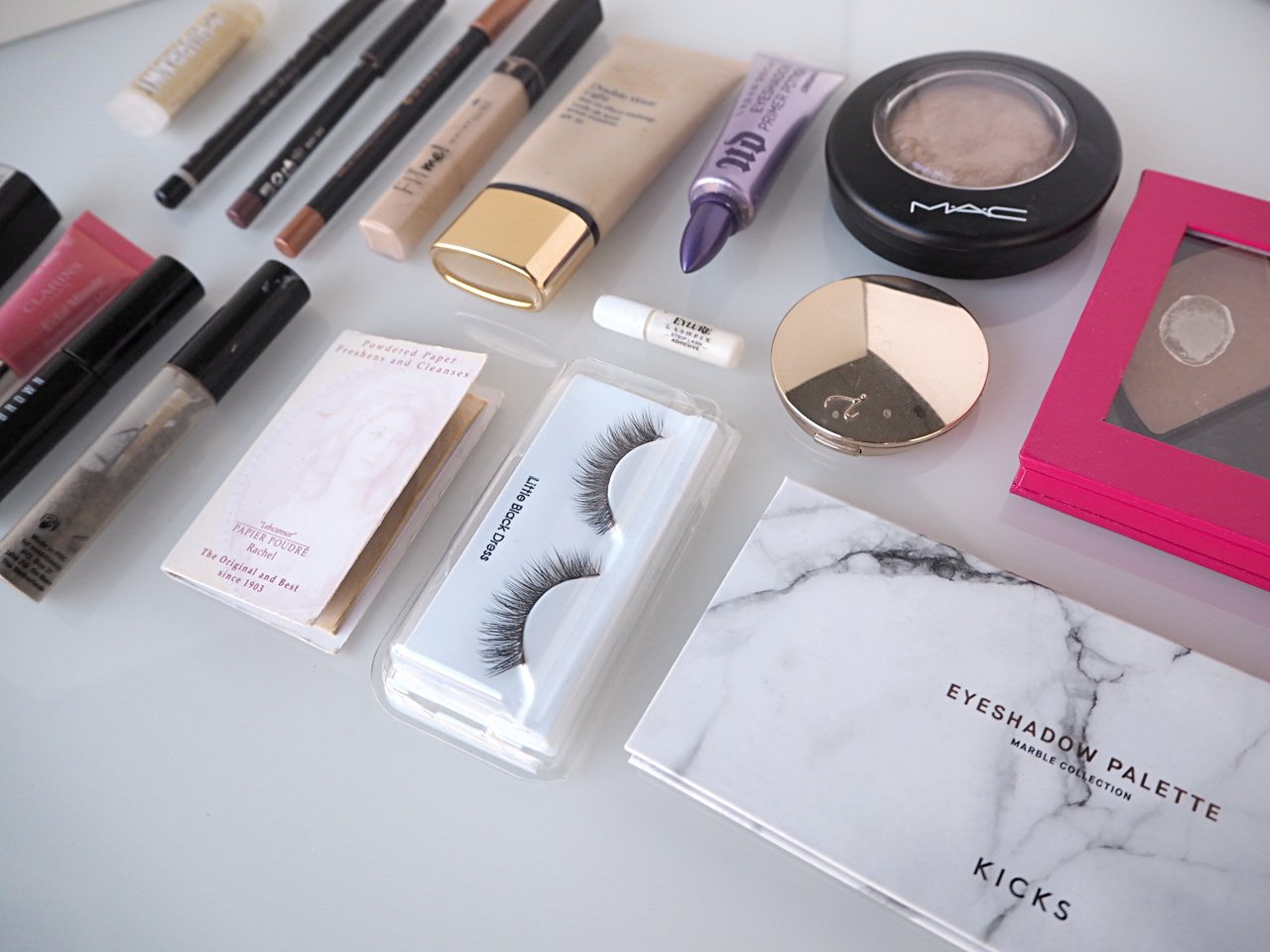 On our next trip, we're travelling with just hand luggage. Just ten kilos, each. Travelling light is something new to us and it's definitely a challenge. Especially since we're travelling for two weeks and we are hitting two very different destinations: the tropical Martinique island on the Caribbean and the lovely city of Paris
The ridiculousness of packing a bunch of stuff for trips hit me on our last holiday. We were travelling to Amsterdam and I was carrying my bags. I was stressed and worried. Are my bags too heavy? Did I remember to pack everything? 
And then it hit me – I'm allowed to bring 30 kilos of stuff with me and I'm still worried it's not enough. That is crazy! Think about it: you are taking 30 kilos of stuff with you. Do you really need all that?
I like to believe I don't. Which is why I'm excited that we're travelling light and smart – with nothing more than hand luggage.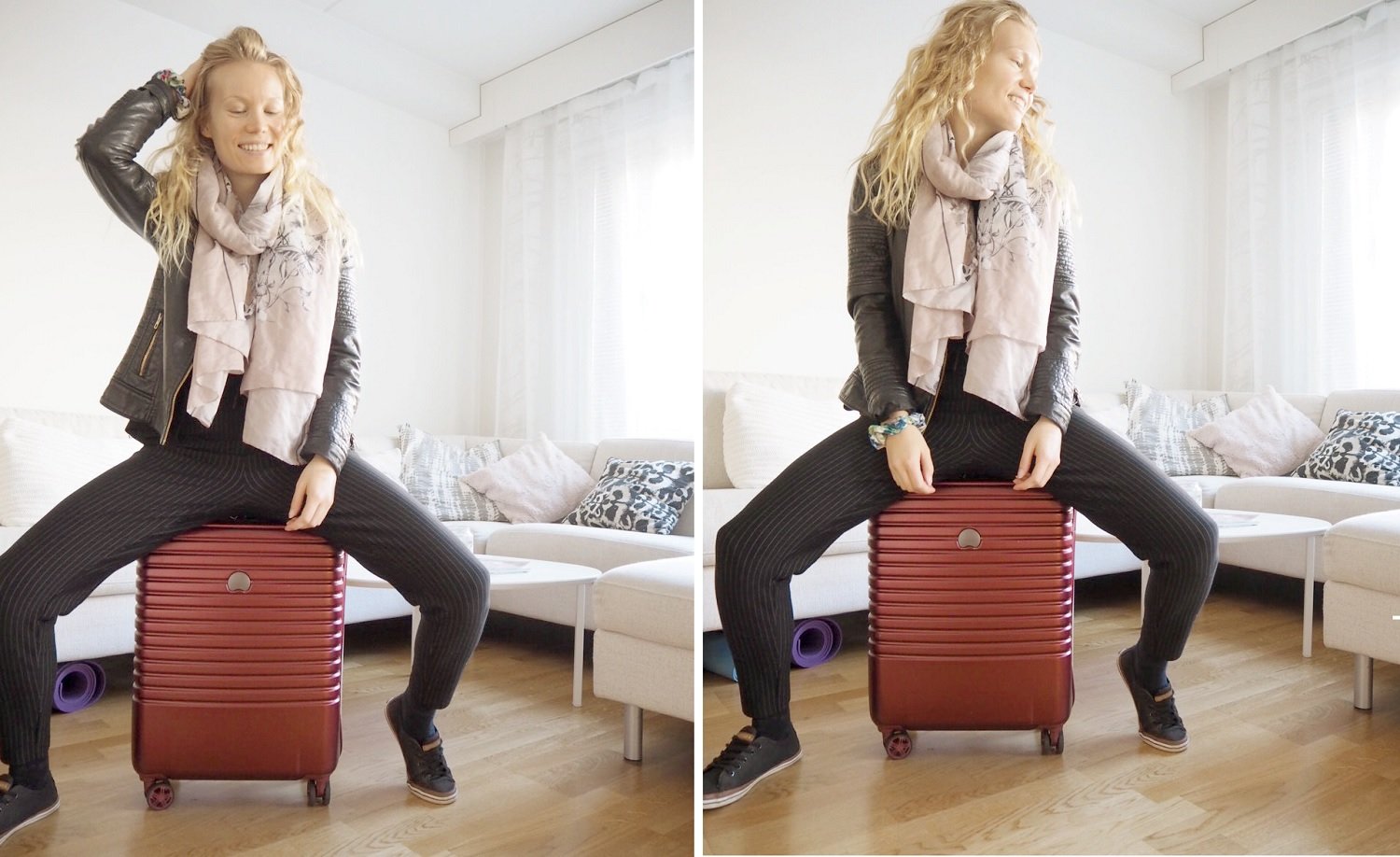 Travelling with only hand luggage
One of the most important things when travelling light, is to have a good hand-sized luggage. My luggage is from Delsey and it's very handy and lightweight.
It's also important to choose a hotel or an apartment, where you can wash your clothes. That was one of the criteria for our airbnb as well: it needed to have a washer. That way you can use the same clothes all over again – because let's face it – that is one of the key things in managing a light luggage.
CLOTHES & SHOES
Pack clothes that can be paired together. Clothes that you can mix and match, so that you're not stuck with the same outfit every day. It's also important to pack clothes that you love and like to wear. I packed a lot of black clothes, mainly because it's convenient, but also because I wear a lot of black anyway. I did however choose a few 'statement pieces' so that I can play a bit with my outfits.
Think about the weather, what activities you are planning to do and pack accordingly. For example: I plan on exercising, hiking, swimming and going out on a dinner. So I packed sportswear, bikinis & something fancier for dinners. Since I'm going to a beach holiday and to Paris, I packed some casual light clothes, but mainly citywear, since I'm spending most of the time in Paris.
Try not to think of packing less clothes as an issue, but rather as an opportunity!  You don't have to spend lots of time thinking about what you'll be wearing and you can focus on your trip and exploring the new country or city instead.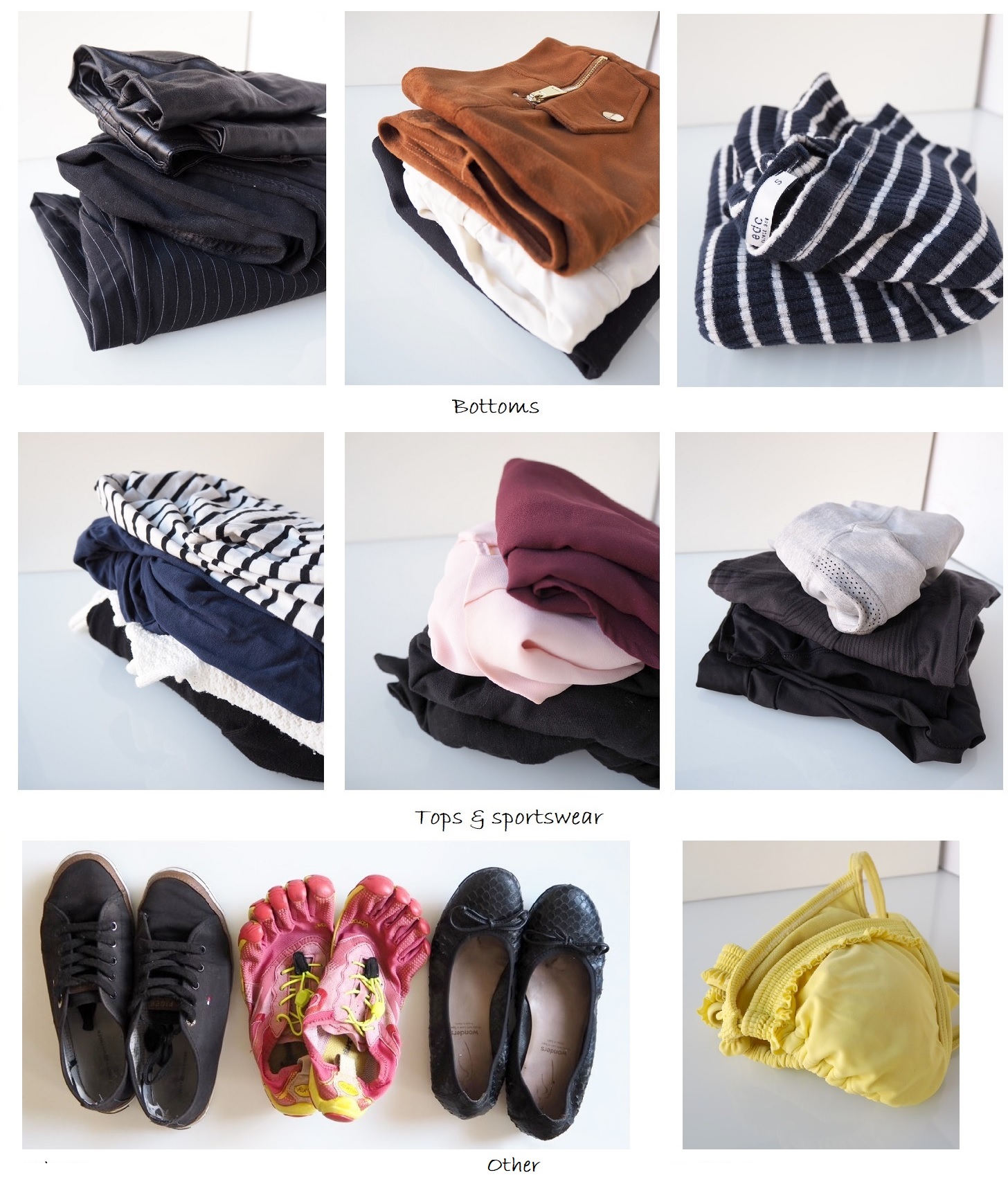 BOTTOMS
black jeans
fake leather pants
– instead of jeans, statement piece
casual black pants
– they're comfortable for travelling, but also stylish for every day wear
black pencil skirt
– fine for hot weather, also suits city life, can be paired with stockings if it's colder
brown skirt
– statement piece, for city style
shorts
– very light, doesn't take up much space, for hot weather
TOPS
black t-shirt
– my favorite t-shirt ever, goes with everything
black tank top
2 x colorful tops
– very light and they basically take up zero space, good for both hot and cool weather
2 x long sleeved shirts
– striped shirt + navy blue shirt
2 x knits
– light white knit + a warmer black knit
dress
– for hot weather
SPORTSWEAR
sports bra
sports top
sports shorts
sports leggings
SHOES
black ballerinas
black comfortable sneakers
five fingers for hiking or exercising
OTHER
leather jacket
scarf
underwear for a week
socks for a week
stockings
bikinis
The amount of clothes I packed might seem like a lot, but most of the clothes are very light and they don't take up much space. And I checked that it all fits in my suitcase & it doesn't even weigh the full 10 kilos! However, I could pack even less. You could do with just two pants and one skirt. And less shirts.
COSMETICS 
Pack your cosmetics in small tubes and jars. You don't necessarily have to buy travel sized cans – you can also make use of old products' packaging. Try to pack multi-use products and keep your routine simple, but effective. You need to take care of your skin even abroad. If you need something extra, samples and sheet masks are awesome.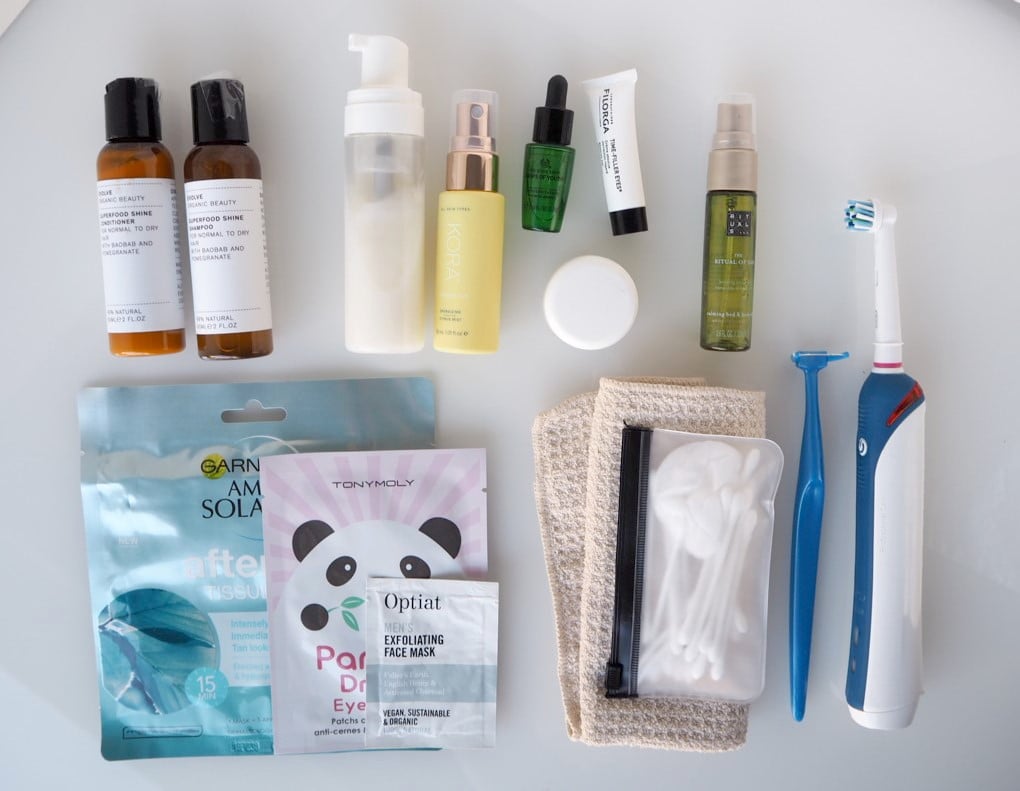 SKINCARE
Evolve Beauty Shampoo travel size
Evolve Beauty Conditioner travel size
A face towel
– removes makeup & also gently exfoliates my skin
Lavera Cleansing Balm
Mossa  Youth Defence Radiant Toner
– in a yellow Kora Organics packaging
The body Shop Drops of Youth Serum
– couldn't travel without this magic potion! It's the best skincare product ever, especially since I know my skin can act up during travelling. Read my post on it here
Loccitane Aqua Reotier Gel moisturizer
– I'll take this in a small jar. Post about the product here
Argan oil for face
– In a similar small jar
Filorga Time-Filler Eye cream
– new product, but since it's a sample size it's perfect for travelling
Evolve Beauty Fresh Cotton Deodorant Cream
– Obviously I'll need my deodorant, I'll take some of it in a small jar. I wrote about this awesome deodorant here
Rituals The Ritual of Dao Bed & Body Mist
– I love this scent
Eucerin mattifying fluid SPF 30
– I couldn't travel without my own sunscreen for face. This sunscreen is lightweight, easily absorbed and just the best really. More great sunscreens for oily skin here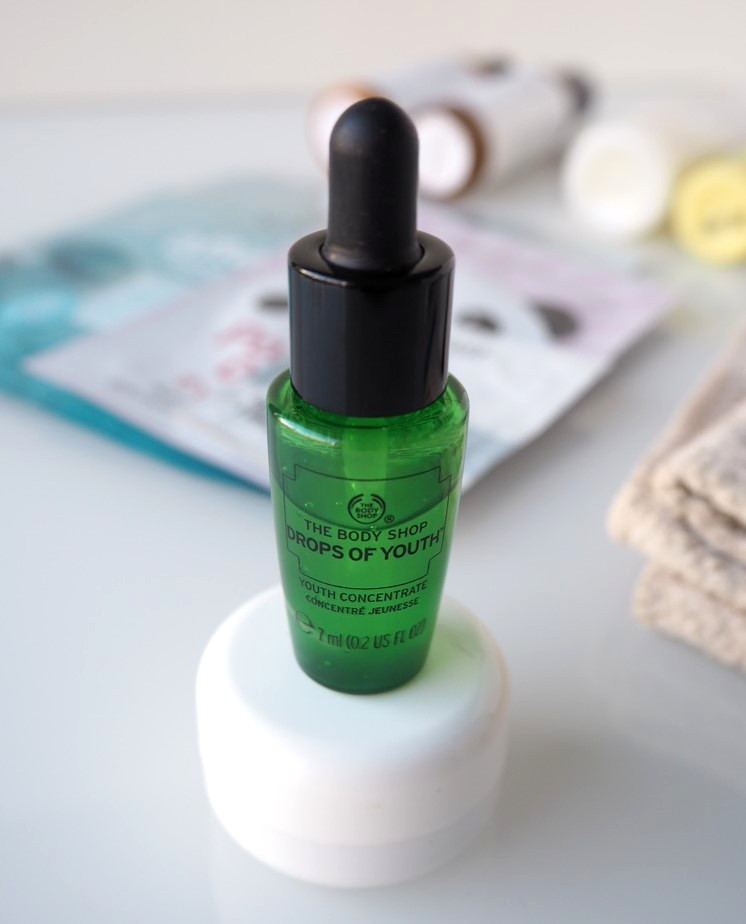 Garnier after sun face sheet mask
– sheet masks and small samples are perfect for travelling
TonyMoly Eye patch
Optiat Men's Exfoliating Face Mask
– if I get desperate I can make myself a mask by mixing this powder with water
Toothbrush
– I know a manual toothbrush would be lighter and would take less space
Dental floss thingy
Toothpaste
– or we'll buy a travel size from the airport
MAKEUP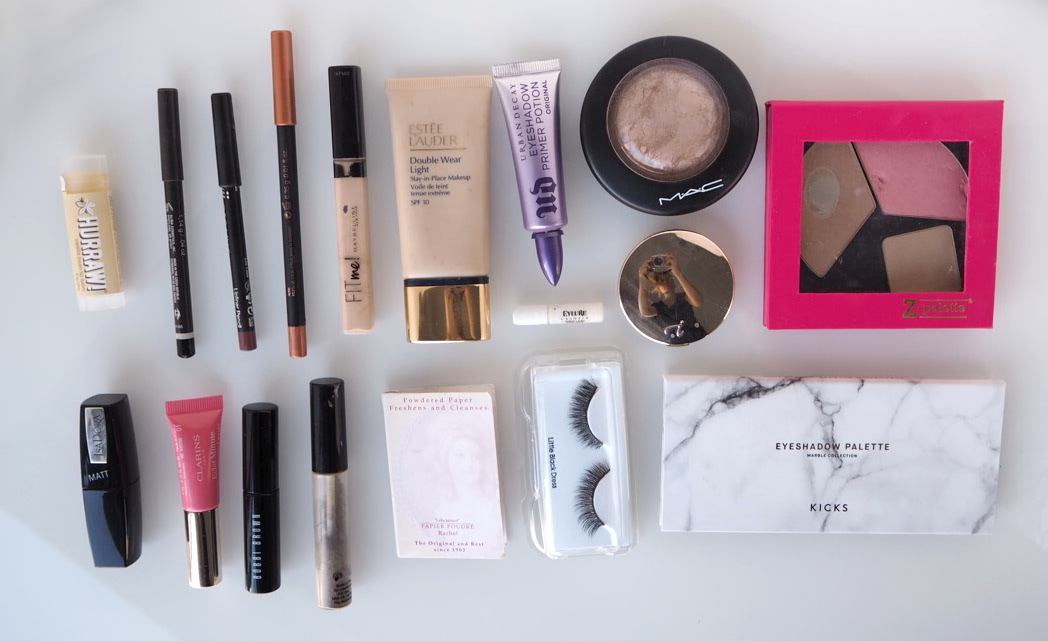 Estee Lauder Double Wear Light
Maybelline Fit Me Concealer
Urban Decay Primer Potion
Mac Mineralize Skinfinish, Soft & Gentle
– not the smartest packaging for travel, but I did so good with packaging my sister said I could take my favorite highlighter with me
Z-palette with IsaDora bronzer, blush & Benefit's Hoola bronzer
– depotting & Z-palettes come in handy when travelling, check out my post about depotting here
Jane Iredale PurePressed Powder Blush, Flawless
– the perfect everyday nude blush in a very light packaging
mad4eyebrow Natural Eyebrow Filler, Blond
– my go-to brow product,  read my post on it here
KICKS Marble Collection Eyeshadow Palette
– this is basically the perfect palette to travel with, since it's so light
Bobbi Brown Smokey Eyes Mascara travel size
Clarins Instant Light Natural Lip Perfector, Rose
– my go-to lip product possibly
IsaDora Perfect Matt Lipstick, Red Carpet
– the best red lipstick there is
Alima Pure black eye pencil
KICKS Eye Pencil, Rose Gold
– pencils are light and handy to take with you when travelling
Zuii Organic Lip Pencil, Spice
Hurraw! lip balm
– been using Hurraw's lip balms for years now
Powdered paper
– this will be my powder for now, but I actually need to buy a powder from Sephora
False lashes + small Eylure lash glue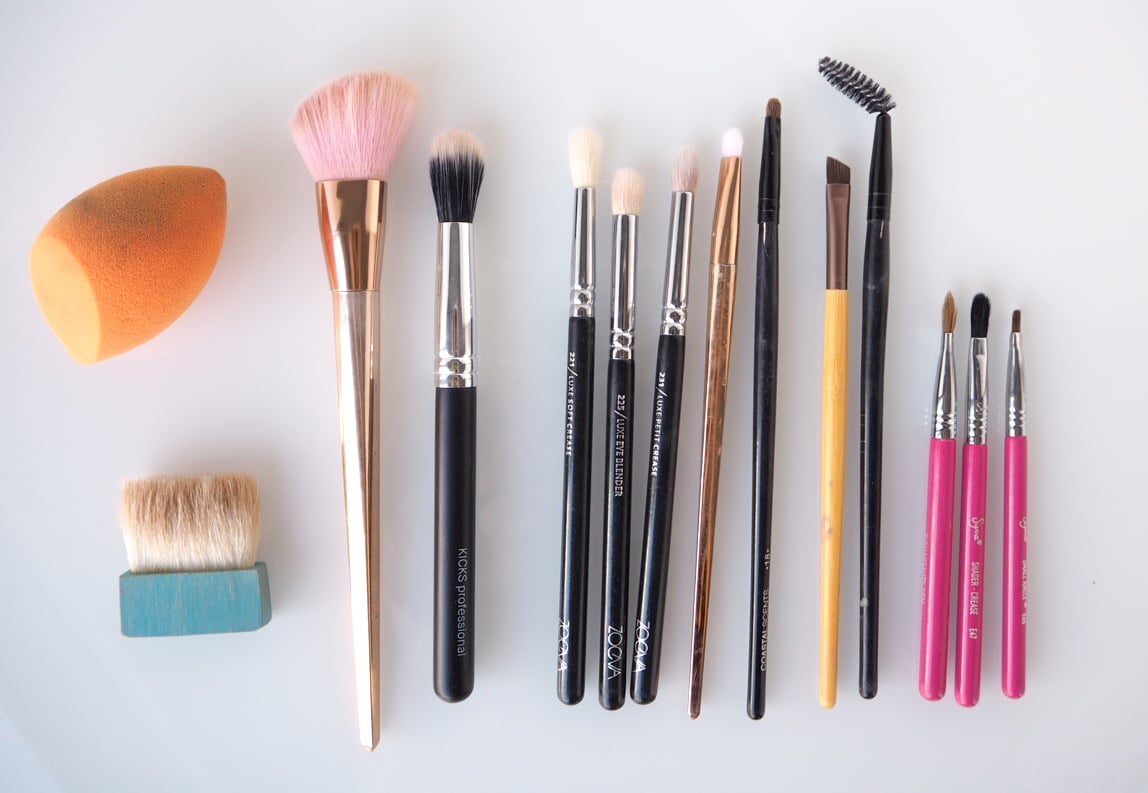 MAKEUP BRUSHES
Real Techniques Miracle Complexion Sponge
– my go-to makeup sponge, read my post here
Benefit Hoola Bronzer Brush
KICKS Highlighting Brush
Ecotools Brow Brush
Rose gold blush brush & eyeshadow brush (unbranded)
Zoeva Eyeshadow Brushes 231, 225 & 221
-my go to brushes, post here

Coastal Scents small eyeshadow brush & spooly
Sigma E47, E56 & E65 travel sized brushes
OTHER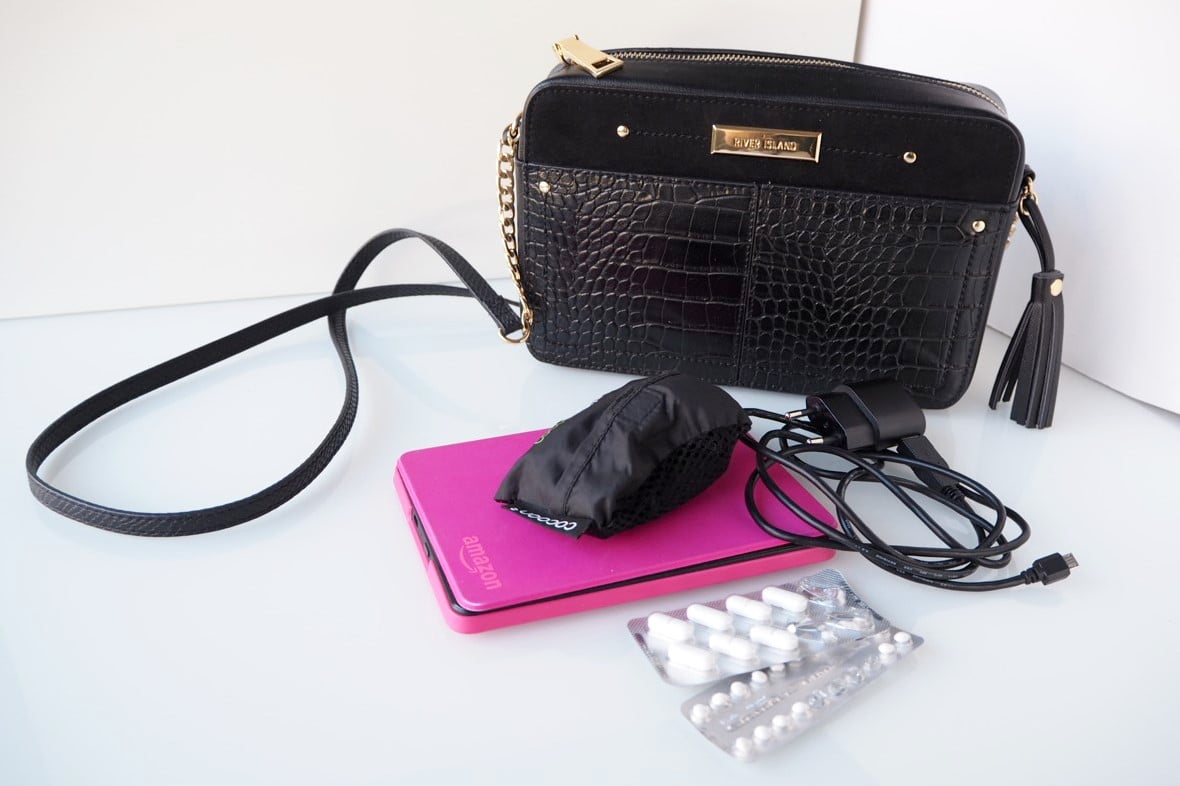 a handbag
– I'll probably wear it on me, but it fits in the suitcase if necessary
medicine
Cocoon sleep eye mask
– I always read with kindle, it's honestly the best, my review on it here
– sleeping mask is a must! These are so soft and they block light perfectly
phone & a charger
other personal stuff you might need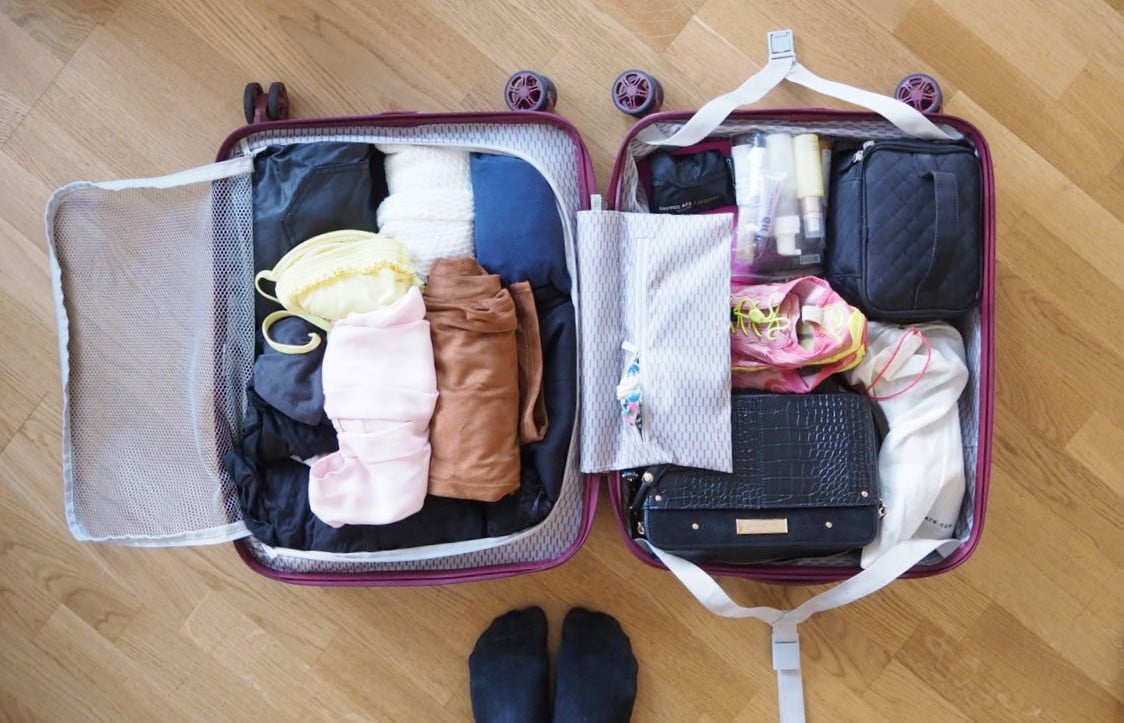 And there's that – let's hope I didn't forget anything. I'll probably be even more thorough once it's the real deal, but this trial run did help me massively. Paris and Martinique – I'm ready for you!
What do you think about travelling and packing? Could you manage with just hand luggage?