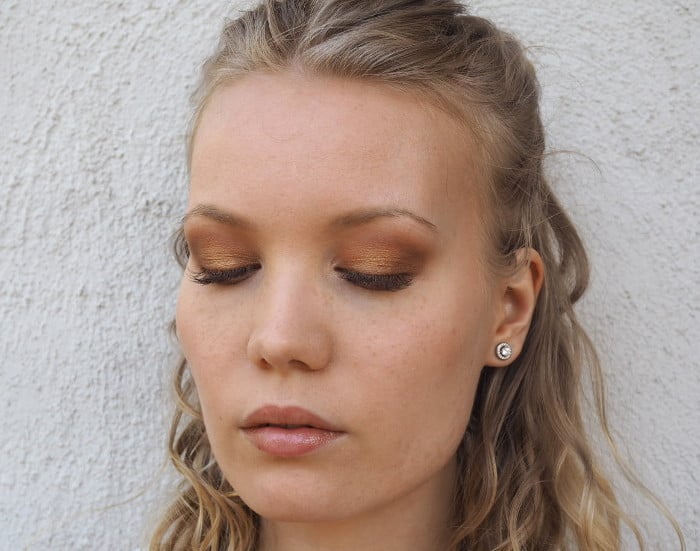 Summer calls for bronze, golden tones. Besides wearing red clothes and orange lipsticks, I've also upped my eyeshadow game to the next level. Which is: warm, gold tones.
*affiliate link
NYX Perfect Filter Golden Hour Palette
There's one palette, which I've used more than others, and it's the *NYX Perfect Filter palette in the shade Golden hour. I actually wrote about it already last year, on my summer favorites. It's just the perfect everyday palette, as well as the palette to choose for a party or even a wedding. I've done bridal makeup with this particular palette as well.
So yes – this palette is bomb. It has all the neutrals you need, beautiful golden tones – and even a rosy pink shade, for when you want a cooler vibe to your makeup. Great pigment, good size, not too expensive. I have another Perfect Filter palette as well, and it love that too.
I thought I would shoot a tutorial of my go-to look with the palette. So here's one version of the look I'm currently loving. The only thing I'm changing, is really just the lid colors. The base of my makeup is almost always the same, using the two matte shades of the palette.
If your eyes are hooded or deep set like mine, check out this post to get your eyeshadow just right.
Smokey bronze halo eye makeup tutorial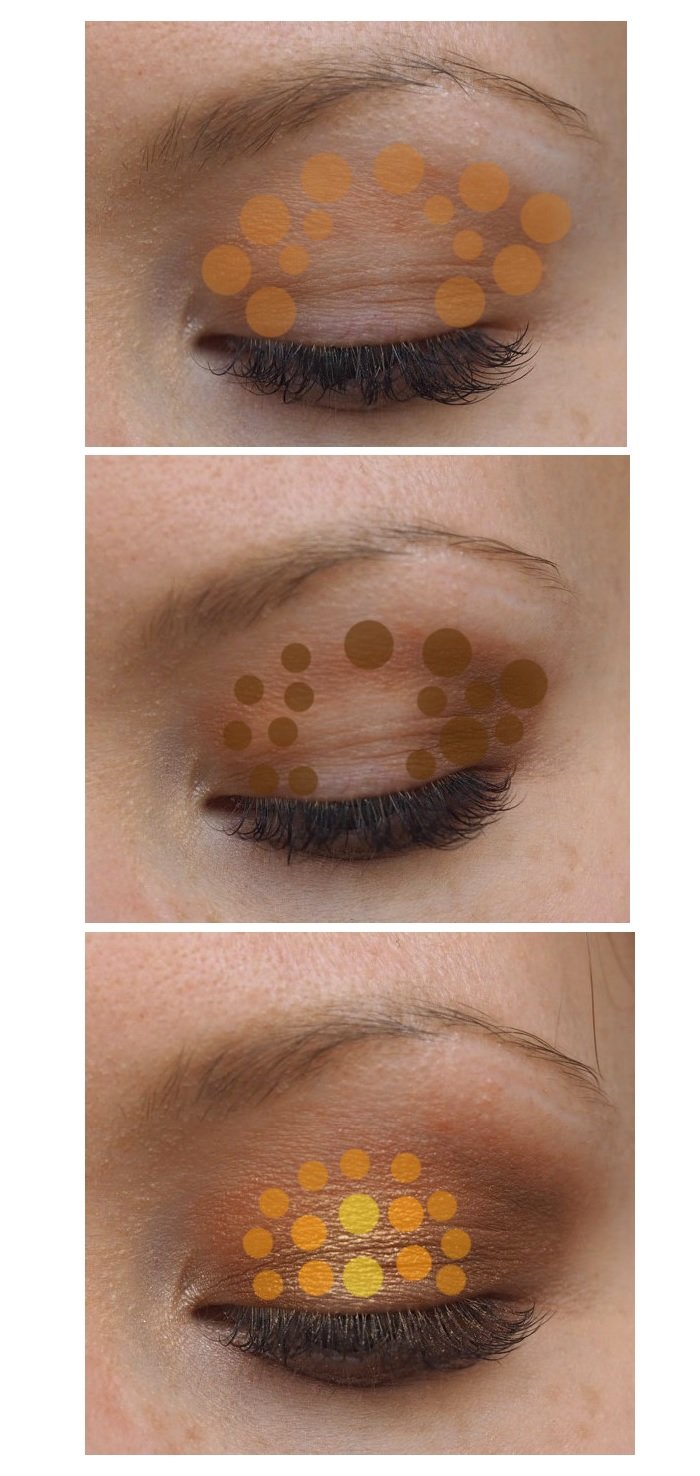 Here is a simplified version of the tutorial. You can see the color placement better here. I first contoured my eye right where my natural shadow occurs (almost right under my brow) using matte brown shades: first a lighter color, then darker. I wanted to do a slight halo-eye version, since that suits my eye shape nicely. Halo eye means, that you bring the lightest/brightest shade right in the middle, so that it creates that halo effect. Basically I filled in the lid space with different bronze shades, bringing the lightest (gold) shade in the middle.
Contour your eye with a light brown shade. Don't forget your lower lashline.
Blend that.
Contour your eye some more with a darker brown shade. Lower lashline as well.
Blend that.
Add your lid colors or just one color, whatever suits you.
Add inner highlight, lashes and you're done.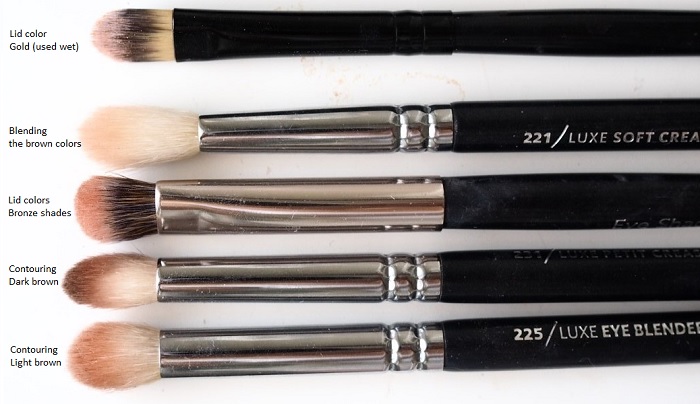 These are the brushes I used. To make the gold color right in the center of my eye pop, I used a wet brush. The colors in the Perfect Filter palettes work dry & wet.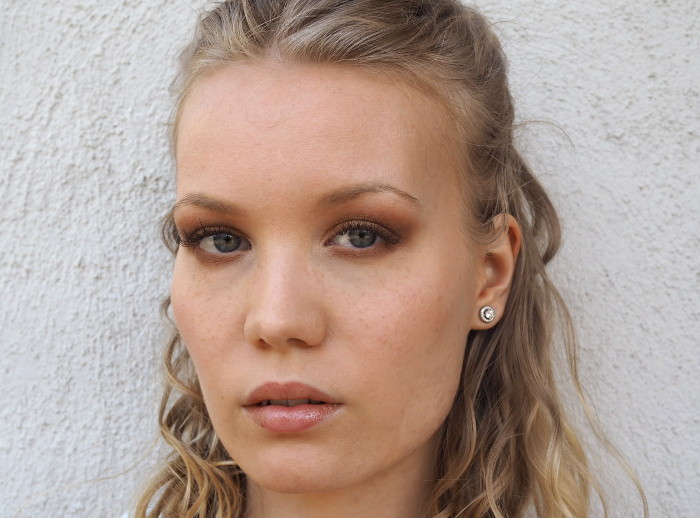 I paired this bronze smokey eye with a minimal makeup and I think it looked cool this way. I wore a light CC-cream on my face, a peachy blush and a bronze lip gloss. I left my brows quite light too.
Products
*Madara City CC SPF 15
*NYX Perfect Filter palette in the shade Golden hour
*Zoeva brushes
*Jane Iredale Lip Gloss
What looks would you like to see from me next?