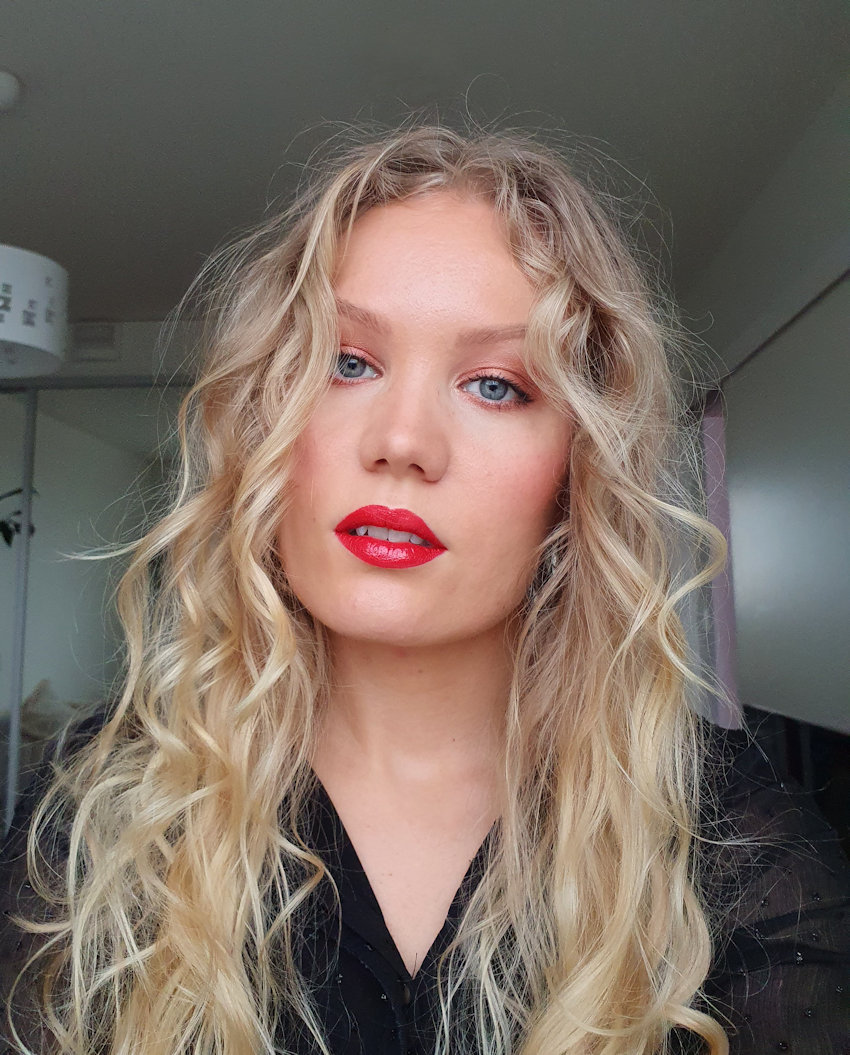 *adlink
Lipstick that lasts with a mask? Yes please!
You can totally wear bright lipstick under your mask and not worry about smudging. There are lipsticks that literally do not move, even with the face mask. My favorite affordable smudge-proof lipstick is Rimmel Provocalips.  Every time I wear this lipstick and step out of the bus and remove my mask – knowing my bright lip is still looking 100% fabulous – I feel like a superhero.
At this point we all know no thing is too small to be celebrated. And an empowering, long lasting red lip is definitely on my list of things that cheer me up.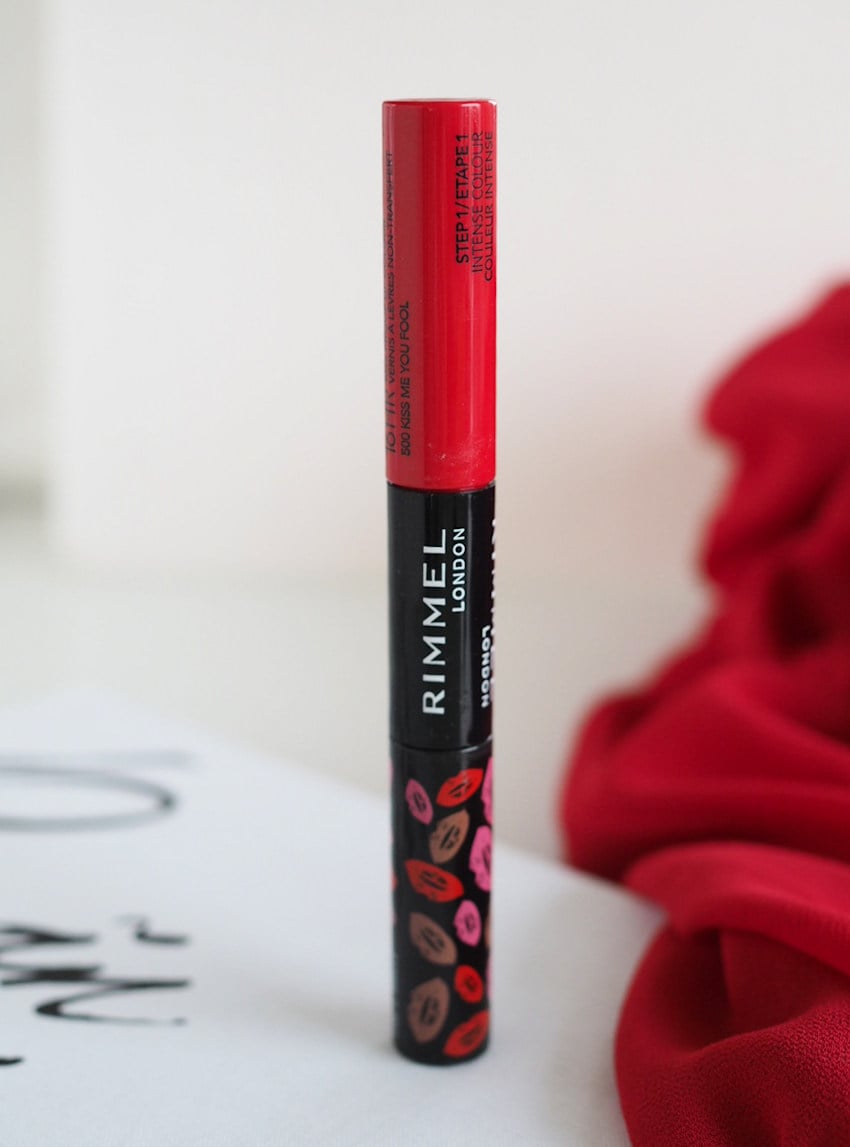 Best affordable smudge-free lipstick that lasts with a face mask
If you're looking for an affordable smudge-free lipstick, Rimmel's Provocalips lipstick is a great choice. Even if you don't enjoy matte lipsticks, you might like this one, because it come with a gloss.
These liquid lipsticks are something that I've used for years. I remember when they first came out and I was super impressed. They might have been the first liquid lipsticks, that I tried, that truly lasted the whole day.
Rimmel Provocalips – liquid lipstick that lasts & feels comfortable on the lips
The thing that sets these apart from other liquid lipsticks is the gloss. The moisturizing, color-locking gloss that makes all the difference to someone, who doesn't really like matte lipsticks. Because I don't. The gloss is what makes these work for me. It gives me that feeling of hydration and I love that I can just apply that on top of the lipstick even without a mirror. You know, because the lipstick does not move once it's on.
The gloss lasts pretty well with the mask, which is not that well (it is a gloss, you know). However, because the actual lipstick does not smudge and you can always reapply the gloss once you've taken your mask off, it's not a probem. Obviously these lipsticks work without the gloss too, if you're more into that matte look.
I have to note that now that we have this pandemic and we have to use masks – I've started to look at matte lipsticks a bit differently. Smudge-free intense color on the lips is suddenly my top priority.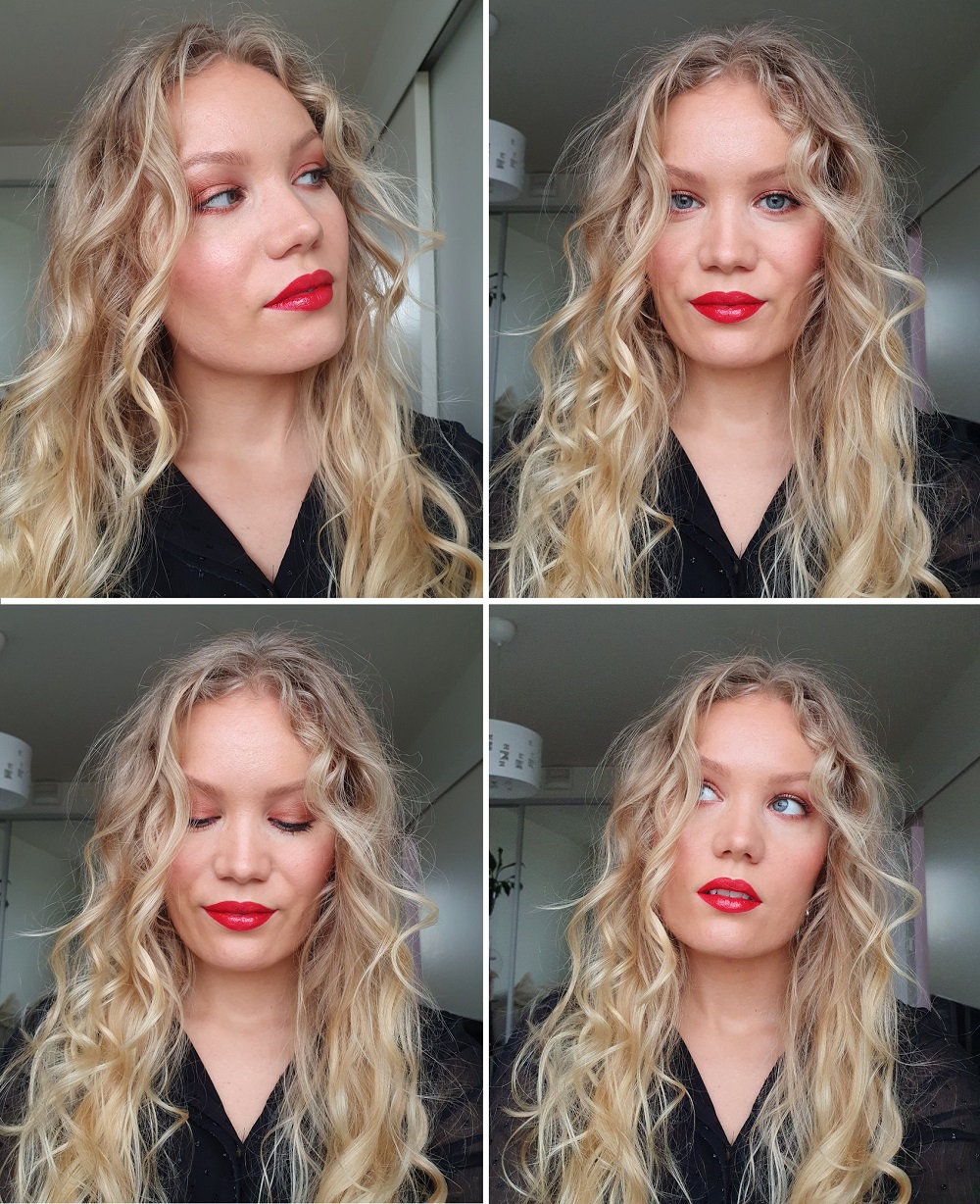 Rimmel Provocalips shade swatches
Provocalips liquid lipsticks from Rimmel have an amazing pigment and beautiful color options. I currently only have two red colors. However, I used to own more shades, so I have swatches and photos of some of the other Provocalips colors as well.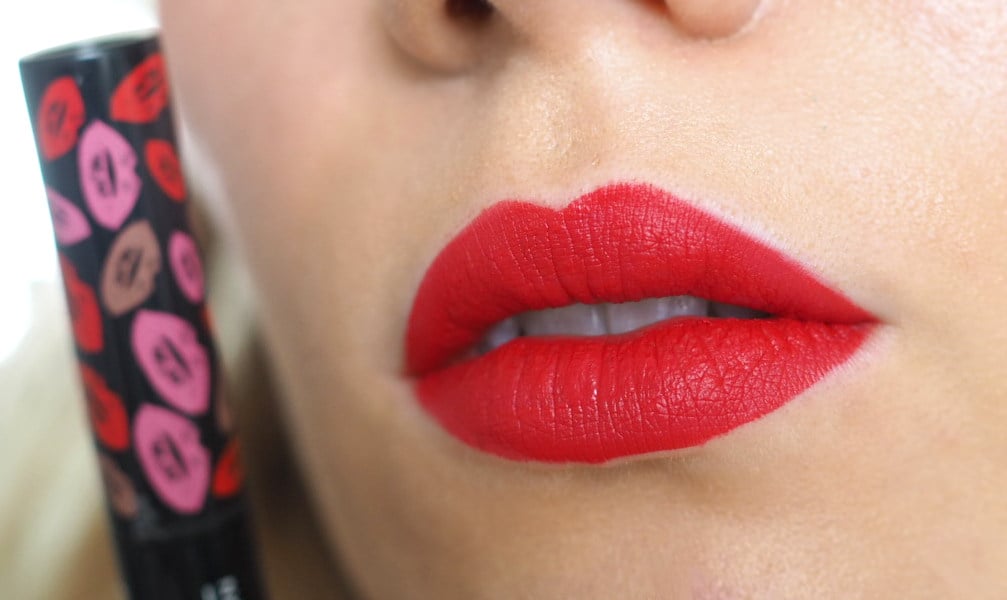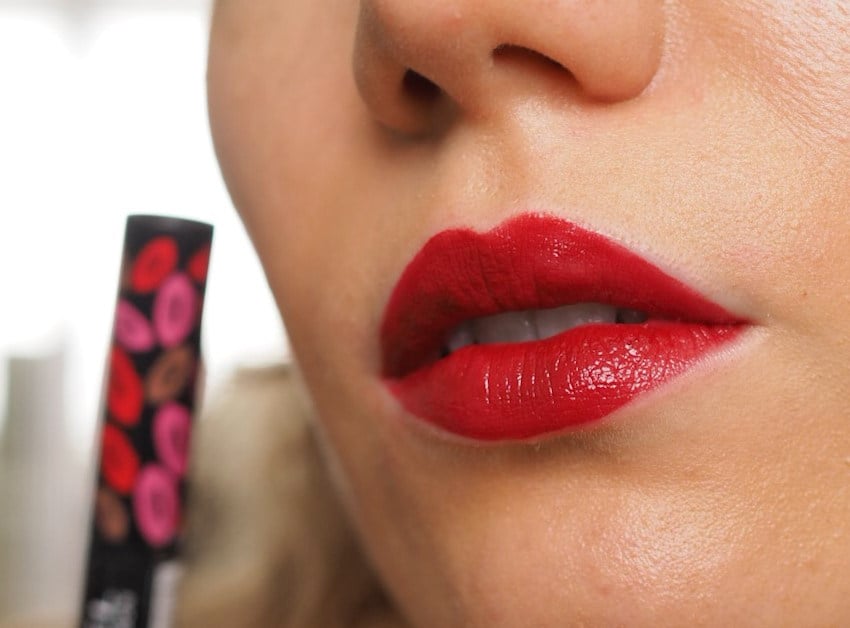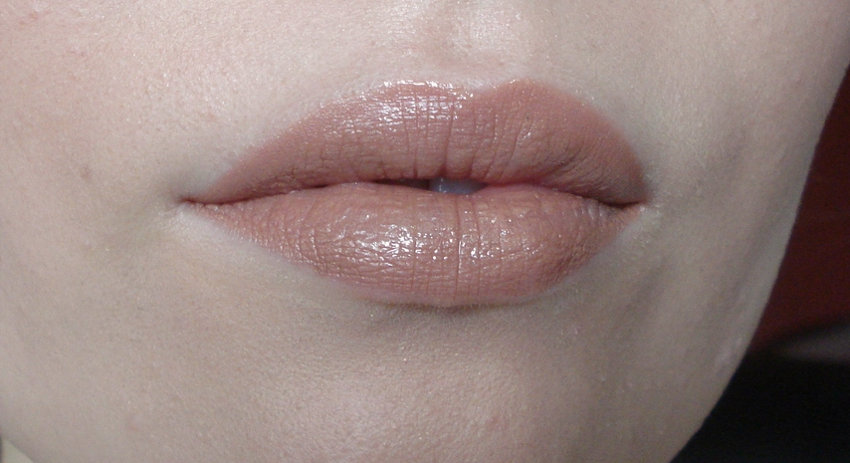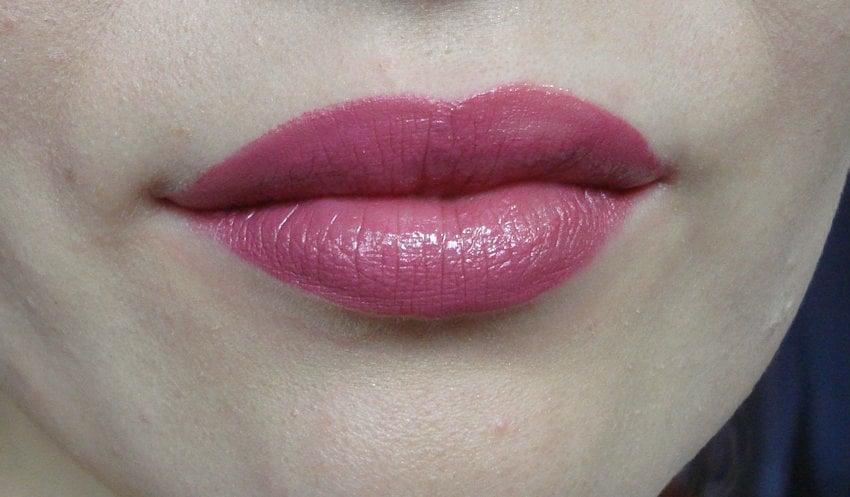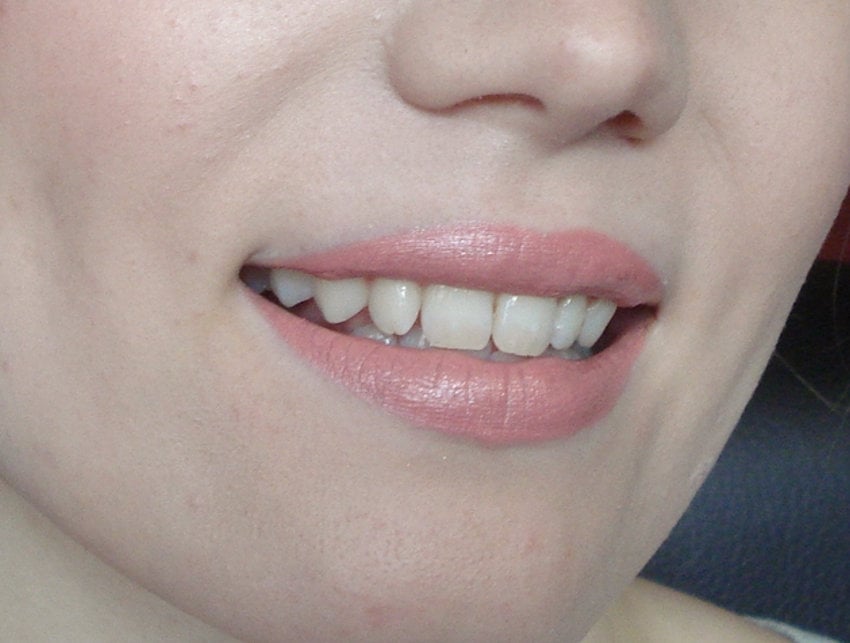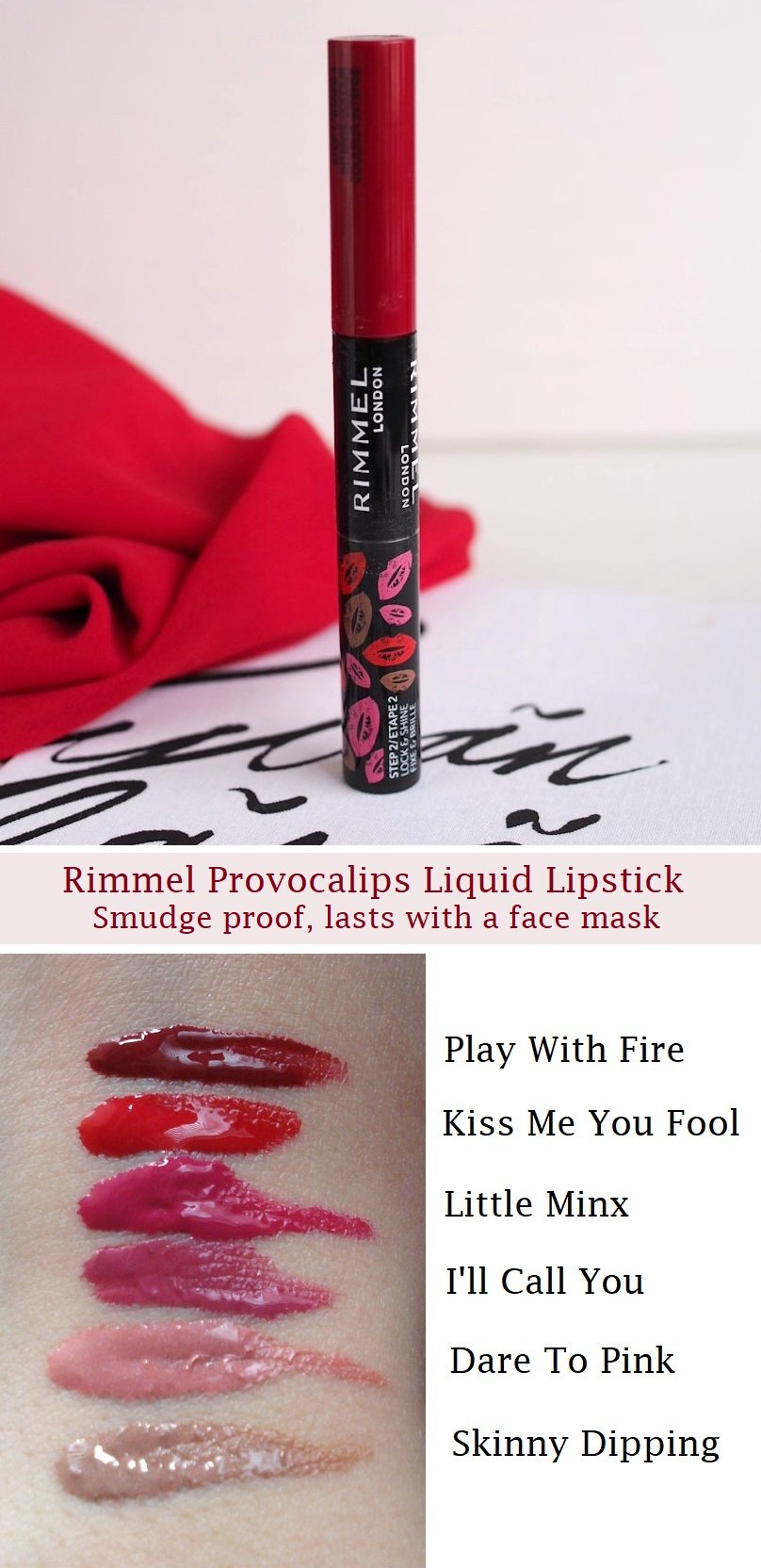 Rimmel Provocalips liquid lipstick review
When it comes to longevity – these are the best I've tried. They last drinking and eating as well, but sometimes, it does wear off just on the inner part of my bottom lip. It kind of depends on the food and how carefully I'm eating. So then I might just add a touch of lipstick on the inner part of my lip. Still – it doesn't smudge on the edges.
This lipstick doesn't smudge on my face mask either. There is nothing on the inside of my face mask when I remove it. The gloss on top might get worn off a bit (and the color is clear), but even that lasts surprisingly well, because it's quite thick in consistency.
When it comes to removal – you need a makeup remover for waterproof makeup. Trust me, I've tried all the other ways, it doesn't move, not even with an oil.
All in all these are a great option especially for these mask-times. The price doesn't break the bank and the color options are nice (there are also new colors that I don't have swatches of).
Shop:
*Rimmel Provocalips Lipstick (amazon $6,29)
*Rimmel Provocalips Lipstick (lookfantastic UK  10,95€)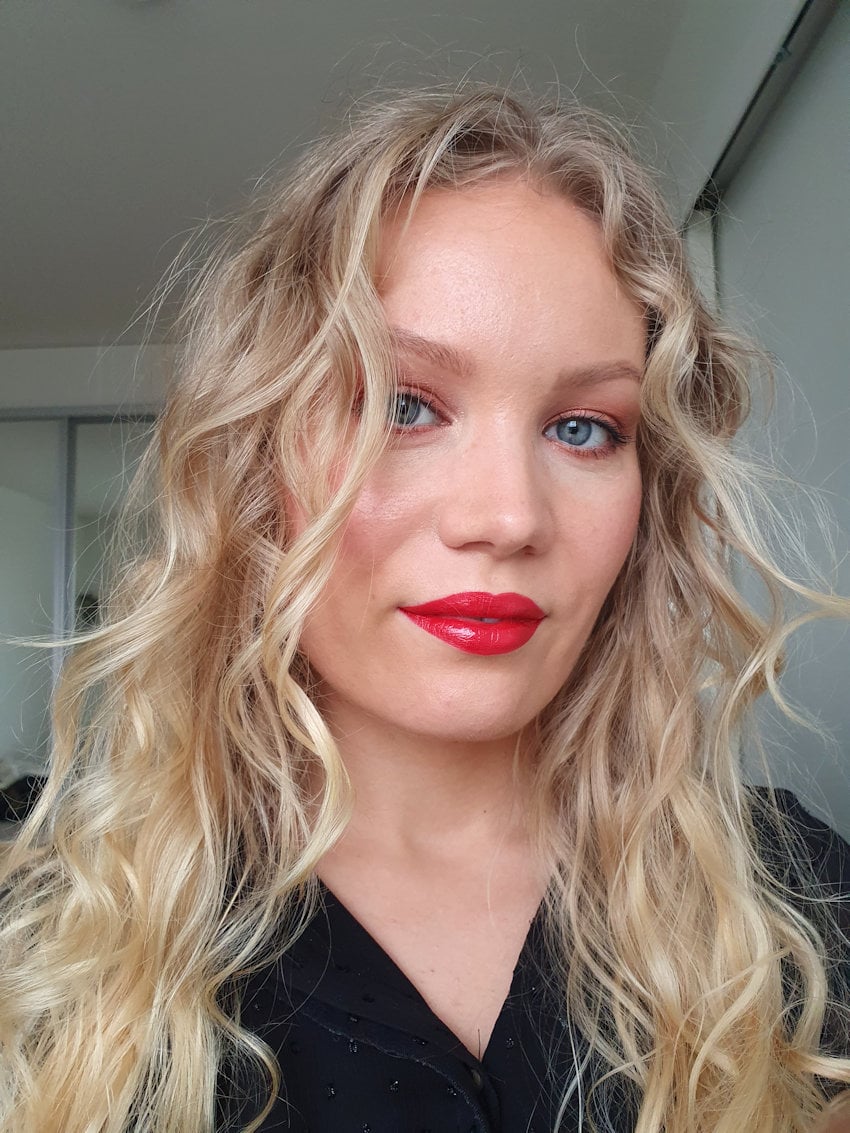 P.S. This makeup was one of the #Fullfacefriday tutorials I did on my Instagram stories. It's saved on my highlights, if you want to see how I created it!