Products were gifted to me (well, except the Clarins one)*Adlink
A good self-tanner is like an invisible friend. Effortless and trustworthy. It gives you a natural-looking color, it's comfortable to use and it doesn't stink. It results in a beautiful tan that fades away smoothly.
When it comes to self-tanners, you want to know what's good. Absolutely. At least that's the case with me. Just prior to posting this, I tried a new product (well, actually an old favorite that had a new "improved formula") and it was a disaster. The scent was horrible, the consistency was sticky and uncomfortable, the color it gave was just okay and I had to shower a few times before I got the smell off of me.
The best self tanners
But hey, I'm ready to take one for the team and test the products for you. And luckily, I have also found a bunch of good self-tanners. The best, really. I use different ones for face and for body. If you have any skin problems whatsoever, I recommend choosing a different one for your face. Also: the face self-tanners you need to apply more often, the body self-tanners last about a week on the skin.
Some of these products are all natural, so if you're about that organic, natural skincare, here are some good picks for you.
THE BEST SELF TANNERS FOR FACE
Here are the best self-tanners for face, that I've tried and loved. These are all very very light – either toners or tanning drops. Those are the best option, because that leaves room for your regular skincare products. We all have different skin types and needs.
And obviously, these products are approved by my nose as well. Meaning, no smell.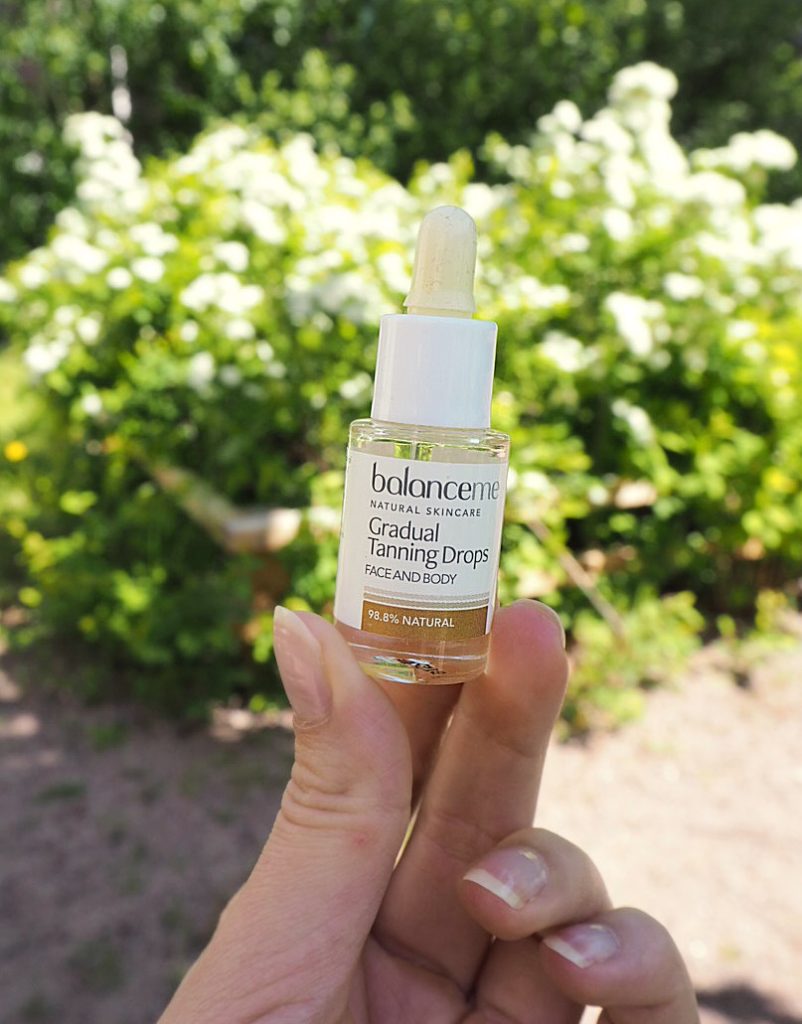 balance me Gradual Tanning Drops
These balance me gradual tanning drops are amazing. They are easy to use: just mix a few drops in your moisturizer and apply all over your face and neck. I love the fact that you can choose how dark you want to go, depending on how many drops you use. 1-3 drops gives you a natural tan whereas 3-6 drops give you a more intense color. This product is also soothing and moisturizing with Aloe Vera and Vitamin E. And it doesn't smell like anything.
I use this in the evening after my normal skincare routine, together with my moisturizer. If I've just used self tanner on my body, this is the product I use to make my face match my body (then I just apply 3-6 drops).
I love to travel with this. Also, that way I don't get the temptation to lay on the beach and sunbathe, since I already have the tan I'm looking for. The size that I have is a sample size, that I got from the lookfantastic 2018 Advent Calendar, but the normal size 30ml is still good for travel!

US/CA: *balance me Gradual Tanning Drops
UK: *balance me Gradual Tanning Drops
EU: *balance me Gradual Tanning Drops
Clarins Radiance-Plus Golden Glow Booster
Clarins Golden Glow Booster drops are another good choice for face.  As with the balance me drops, you apply a few drops to your moisturizer and you can decide how deep of a color you want. Easy! These drops also contain aloe vera. I think this was my first ever self-tanner for face that actually worked.
Also, this packaging is a winner for me. Luxurious and beautiful, but then again, that's Clarins.
*Clarins Radiance-Plus Golden Glow Booster
Zuii Organic Gradual Tan Face Water
I would recommend Zuii Organic's Gradual Tan Face Water toner for anyone, who is scared of self tanners. You can not go wrong with this one! The color it gives is not as intense (but you can build it up gradually during a few days) and looks super natural. The consistency is a light, watery gel. It feels nice and light on the skin and has lots of natural moisturizing ingredients in it such as bamboo juice and jojoba esters.
This is a toner and I use it before applying my lotion. I apply this with my fingers. It's the perfect everyday tan color.
*Zuii Organic Gradual Tan Face Water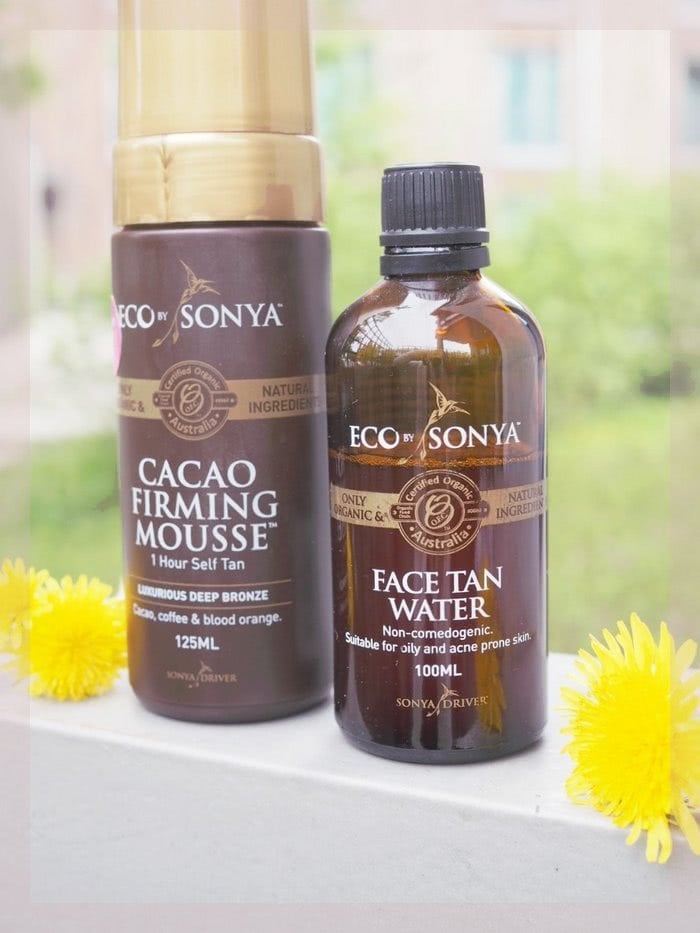 Eco By Sonya Face Tan Water
Eco By Sonya's Face Tan Water is a classic. I used this last year and actually wrote a review on it here already. It's pretty similar to Zuii's Gradual Tan Face Water, except it gives a deeper color and the consistency feels like a normal face toner. This is also suitable for all skin types, even acne. Contains Aloe Vera and hyaluronic acid.
This I recommend applying with a cotton pad.
Pro tip: if you want to tone down the color a bit, wet your cotton pad with water before applying tan water in it.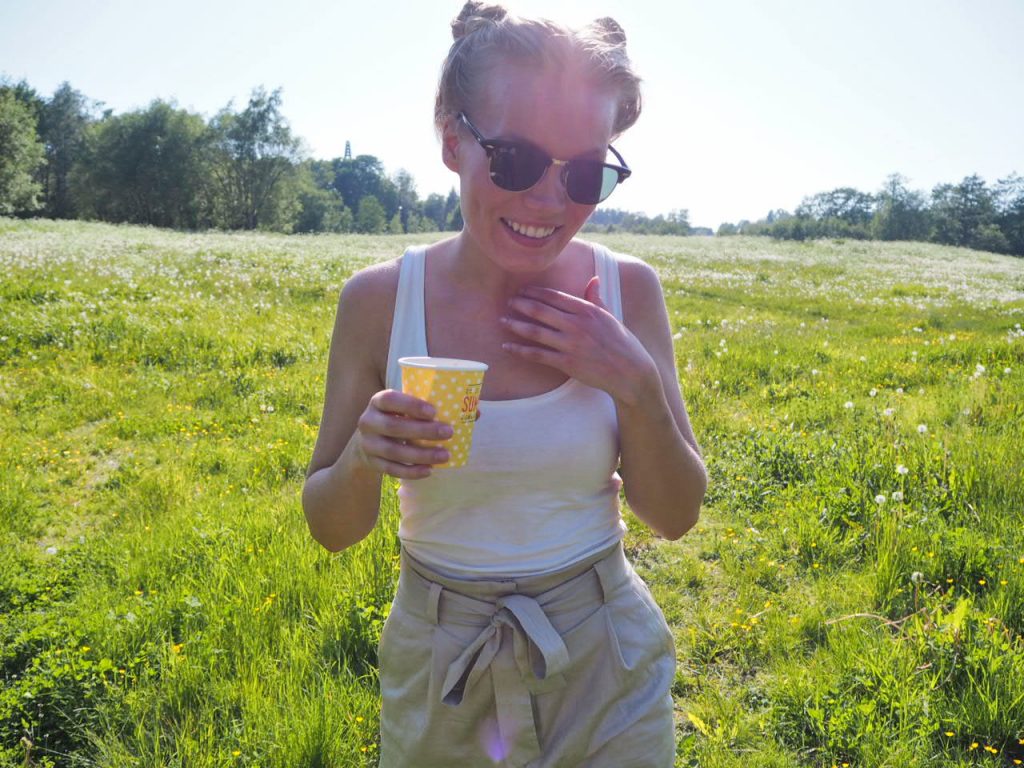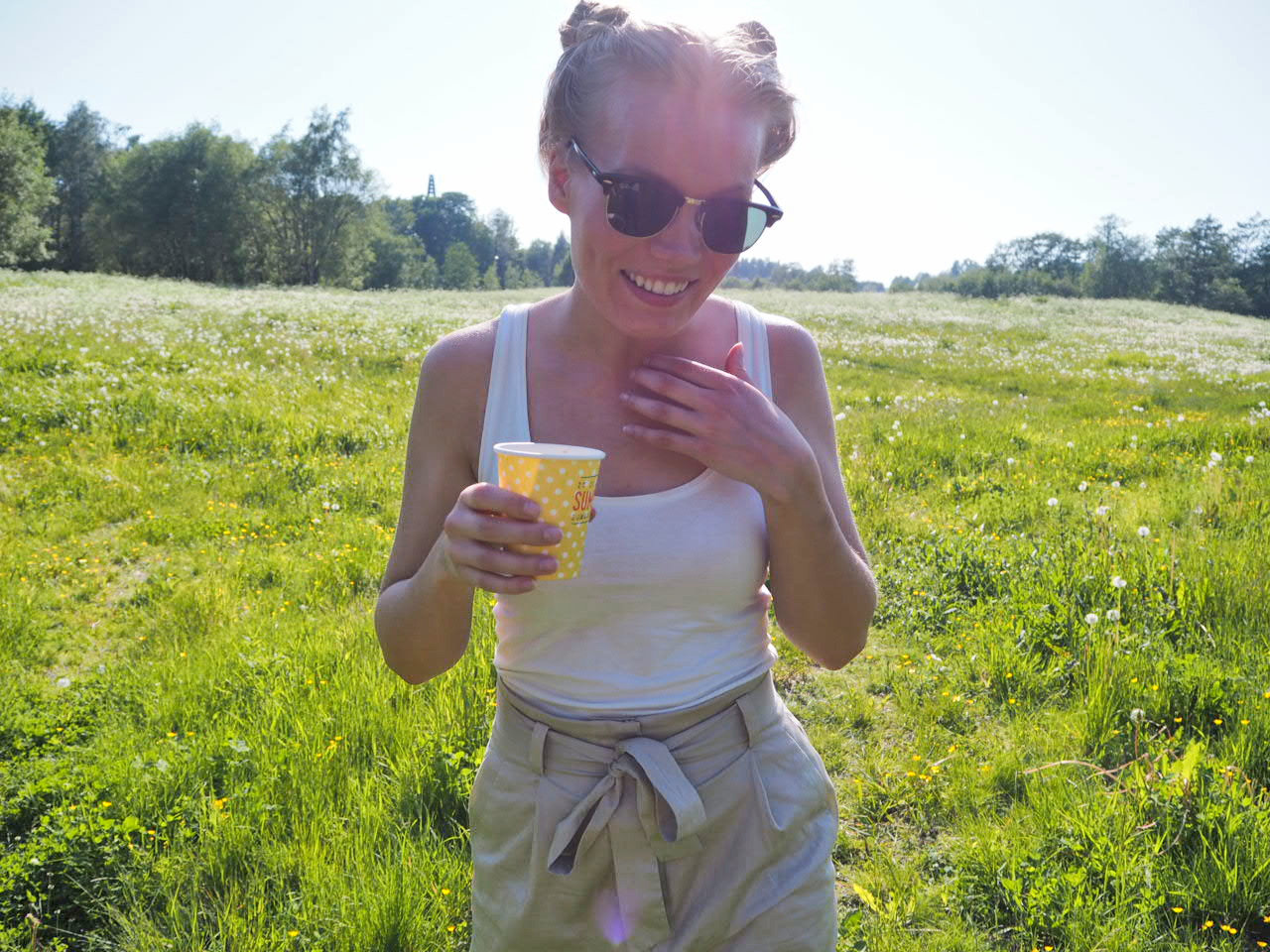 THE BEST SELF-TANNERS FOR BODY
These are the best self-tanners for body that I've found so far. They are all mousses, and it's not a coincidence. Mousses are very lightweight, so they absorb to the skin nicely and don't feel sticky. With self-tanners it's important that the experience is comfortable and the self-tanner feels almost like nothing on the skin.
None of these products smell like your usual DHA. I can not stand that smell and that was one of the criteria in choosing these as the best products.
One thing about showering with these tanning mousses though – don't use any soap when you shower. The color will continue to deepen during a few hours (or during the night in my case, since I always use these in evening) so you don't want to accidentally rub off the DHA off of your skin.
Vita Liberata Foaming Tan Water Invisi
This is the newest one I've tried and it's my absolute favorite. It dries super quickly and feels like nothing on the skin. Still it gives a beautiful, even, natural looking tan. I apply this in the evening and wake up with a perfect tan. This I've used lately and gotten a lot of compliments on my tan!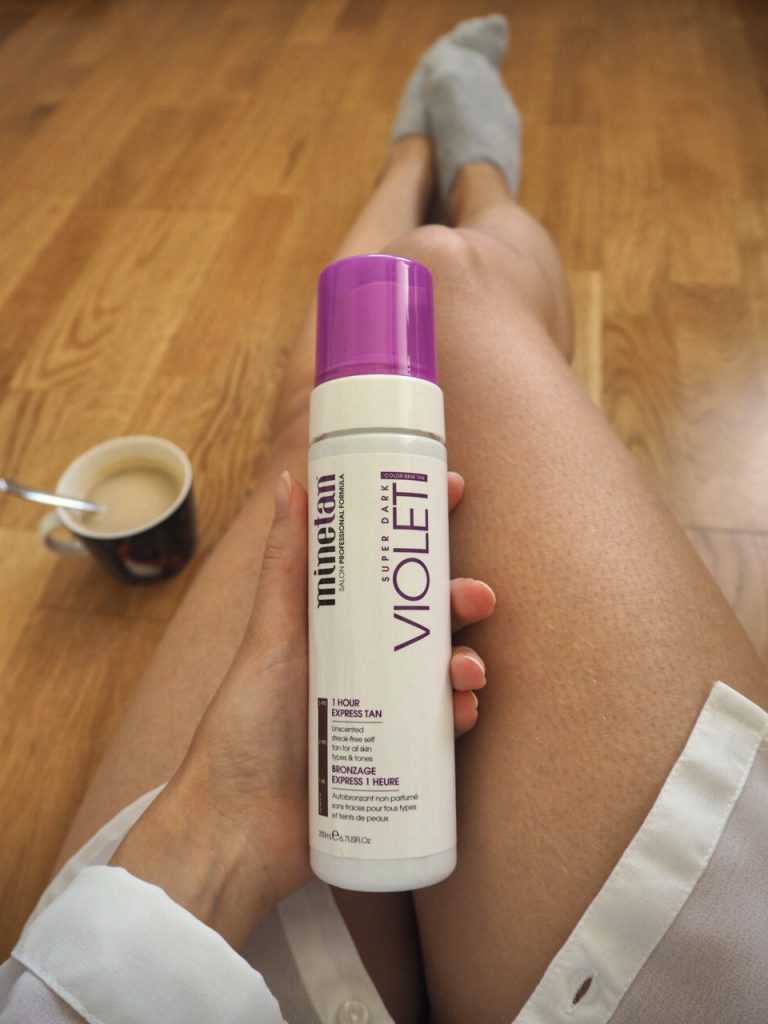 minetan Ultra Dark Violet
This I actually mentioned here briefly already, when I wrote about stretch marks. This self tanning foam is my favorite product for the body right now. It's so good. It's making me think, that I don't ever have to try a spray tan. I feel like the results with this look professional enough.
I usually leave this on for 1,5 and that gives me a nice color. You can leave it on for 1-3 hours depending on how dark you want to go.
US/CA: *minetan Ultra Dark Violet Foam
UK: *minetan Ultra Dark Violet Foam
EU: *minetan Ultra Dark Violet Foam
Eco By Sonya Cacao Firming Mousse
This was the product that made me fall in love with mousses. This natural firming mousse is as good as it sounds. It's easy to apply, it feels comfortable on the skin and it gives a natural looking tan. This would be beginner-friendly, because the color doesn't develop as quickly as with the two other products. I usually leave this on for 2-3 hours and I get about the same color I get with the other products during 1,5 hours.
*Eco By Sonya Cacao Firming Mousse
P.S. My bikinis are from Esprit (similar *here). Shorts are men's *Levi's 501 shorts (I wear size 29).
I will possibly update this list as I find new good ones. What's your favorite self-tanner for face and for body?