This post is a part of my 'Makeup Basics' series. In these posts I go over the basic makeup steps for beginners. I'm gonna teach you how to choose the right products and how to use them. You will learn some essential things of makeup and get some tips.
Applying eyeshadow is easier than you'd think. It isn't necessary to use a hundred different shades when you're practising. You can use one or two at first and add colours little by little. This tutorial is for beginners. You can skip the brown and black if you feel like it's too much.
I recommend brown colors for beginners, since they suit all eye colors. In this tutorial I used silver, mainly to show you the colour placement clearly.
You should always prime your eyelids before applying eyeshadow. Primers really make a difference! They even out the color of the lid (since the skin is very thin around your eyes), make your eyeshadow last longer and make the colors pop.
Urban Decay's Primer Potion really is worth the hype and works great for my oily lids. ArtDeco's primer is another favourite of mine and it's cheaper than UD.
After applying primer add a tiny layer of powder or light eyeshadow. This makes the blending easier, since eyeshadow sticks to the moist primer. If you don't want or need a primer, use a tiny layer of foundation and powder as a base.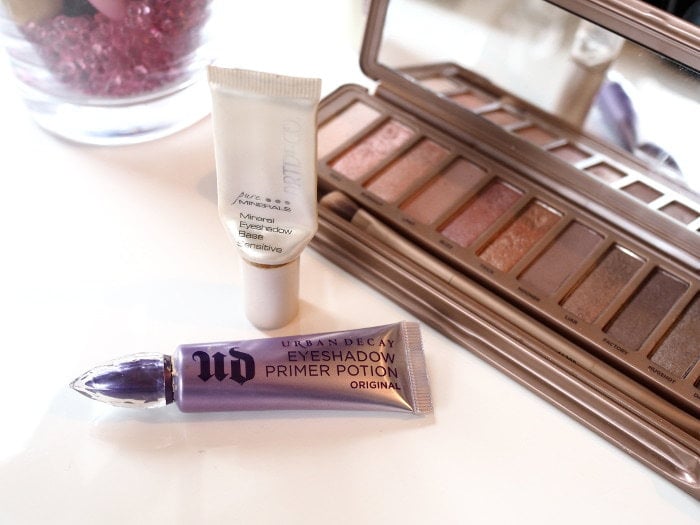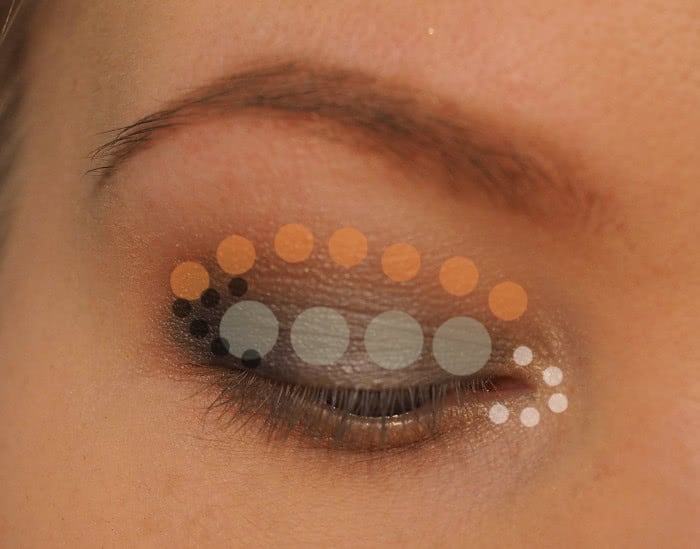 Colour placement.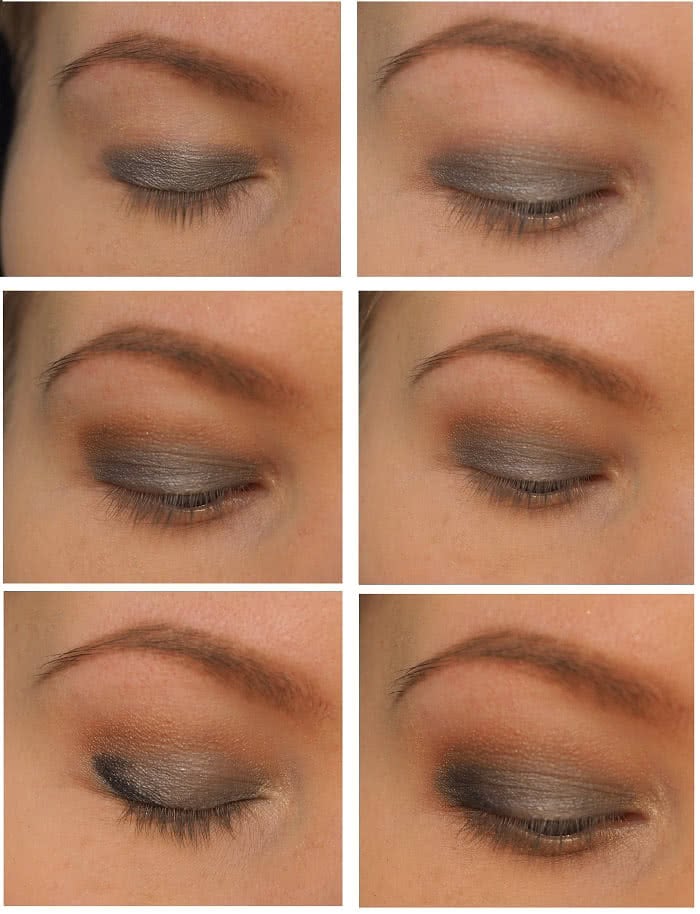 1.Start by applying the first shade to the lid. Press the colour gently to your lid to get the most out of your colour. Then take a clean brush and blend the edges with circular, soft motion.
2. Apply the next colour above the silver, in the crease. Again, blend with circular and back and forth movement. My eye area is quite big, so I blend this quite high. Remember to leave a clean space under the eyebrows.
3. Next apply the crease colour to your lower lid. Then apply a light shimmer colour to your inner corner. These two steps really make a difference, so don't skip them. If you feel insecure about adding colour to your lower lid, use just a tiny bit of colour like I did.
4. Black colour works with all eyeshadow colours. This is a good trick to add more depth to your eyes, so you should really try and learn this! Take the tiniest bit of colour and apply it to the outer edge of your eye, in a V-shape.  Then blend how much you want. If you want the V-shape to show better, don't blend with circular motions and add more colour. The key is to not take too much black at first.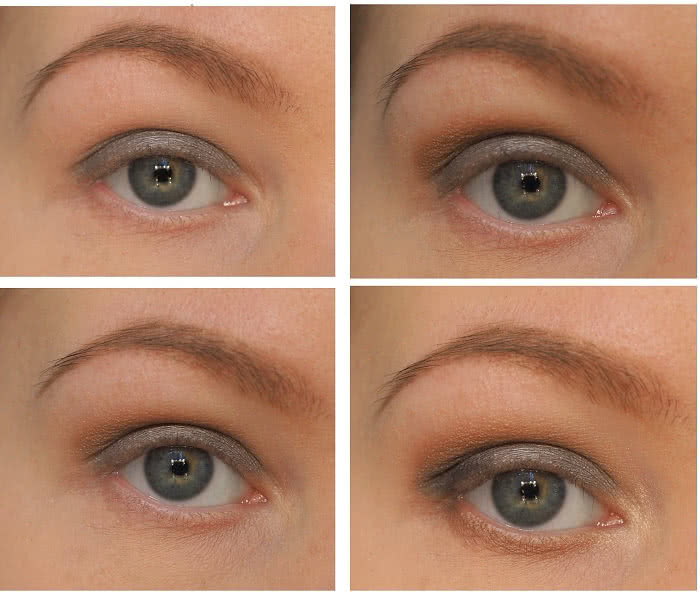 Eyes open version.
Then you're ready! Here is the finished look.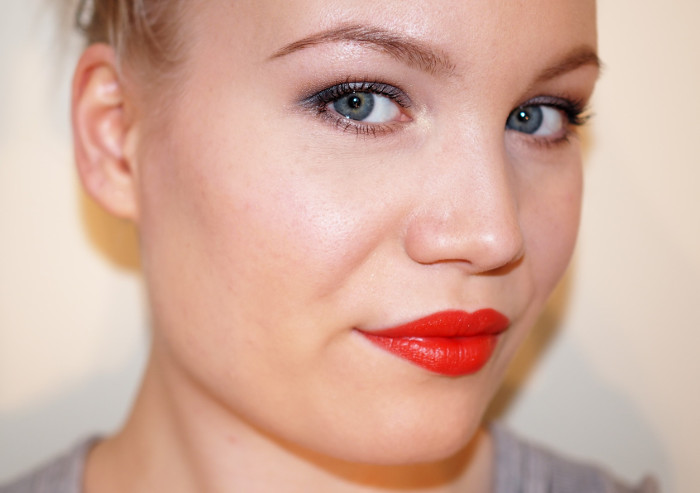 I have lots of more eye shadow tutorials and you can find all my tutorials behind Tutorial -category. I'm also covering different eye shapes such as hooded, deep set and protruding etc.
PRODUCTS used
Urban Decay Primer Potion
ArtDeco Mineral Eyeshadow Base
Zuii Organic Glamour Palette