*adlink
It's always easier to do eyeshadow right, when you know your eyeshape. Different tricks work for different eye shapes! I have tutorials for deep set, hooded, downturned and protruding eyes
Today I'm talking about round eyes. Round eyes are gorgeous. They appear very big and open and usually there's quite a bit of lid space. It's totally fine to emphasize the roundness of the eye, but balancing the shape by pulling the shadow to the side works too. It elongates the eye and balances the shape – making the eye appear more almond shaped.
How to: makeup for round eyeshape
Here you can see the shape that I'm going for. You can also see that the lid in some poses also appears slightly hooded. However, the main feature of the eye is that it's round and big. You should always take the main feature of your eye and work based on that.
My model in this post is my friend Linda, whose makeup I did for this post. If you have atopic skin, you might want to check out the post!

Makeup for big round eyes
Prime the eye. Start shading the crease and outer corner with a warm orange shade and blend well. Don't pull the eyeshadow too high, but just enough, so that some of it shows when the eye is open. Leave the lid bare (for glitter!).
Slowly deepen that color by choosing a darker color than the one you used before. The darkest color is dark brown and that should be concentrated only on the outer corner and outer part of the lid, to get that elongated eye effect.
Finally add glitter glue and press glitter on the lid. If you don't have glitter, a shimmery eyeshadow will also look gorgeous applied on top of a glitter glue.
Line the eye with a black pencil and add mascara. Done.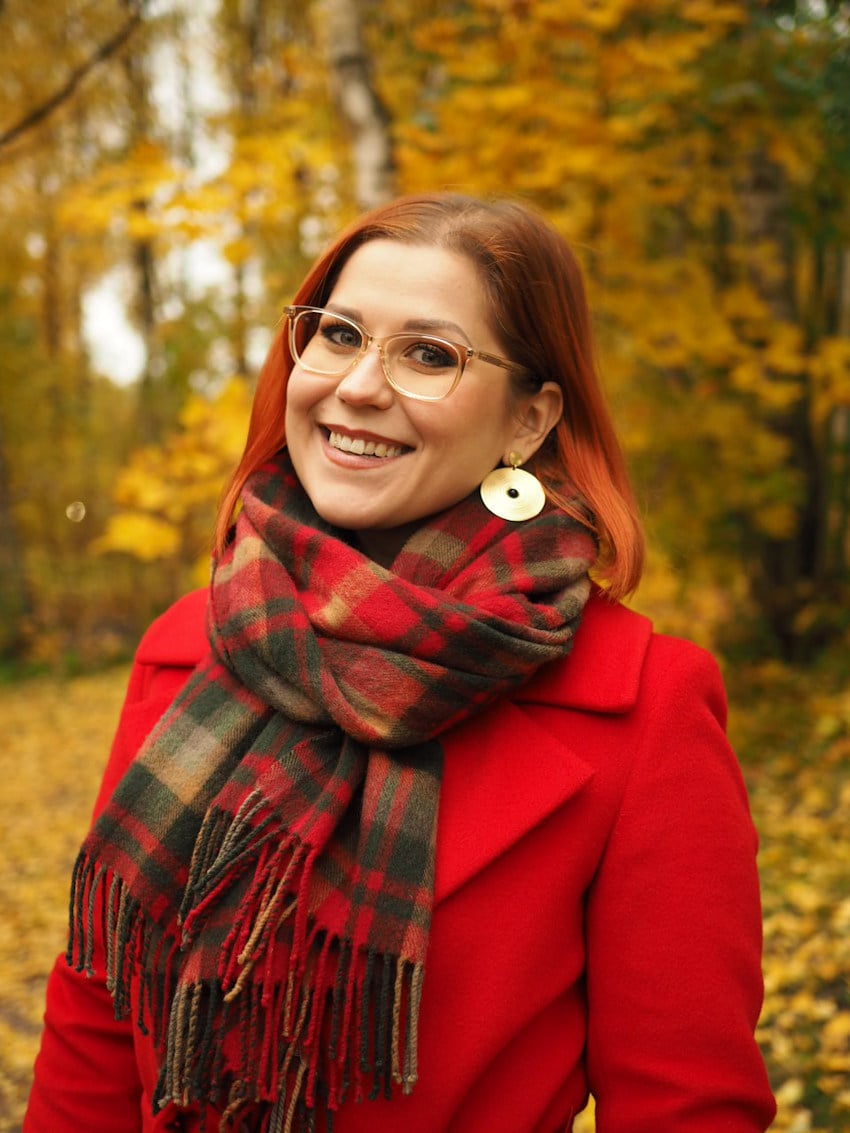 I also found these old photos of a makeup I did on Linda. In them I have left the lid bare and elongated the eye by creating a wing in the outer corner. It really shows the eyeshadow shape for round eyes well! I will do a tutorial for this look soon.
PRODUCTS
Eyes
Urban Decay Primer Potion, Eden
*Morphe 3502 palette
*Beautyglazed Glitter palette (or *Smashit Glitter Palette)
*NYX glitter glue
Makeup brushes I use
*Coastal Scent brush set (great price-quality-ratio)
*Zoeva brushes (my favorite brush brand)
Face
This year I'm working on getting tutorials for all the different eyeshapes on this site, stay tuned! Follow my blog on Facebook, Bloglovin, Instagram or Twitter.
Related Posts