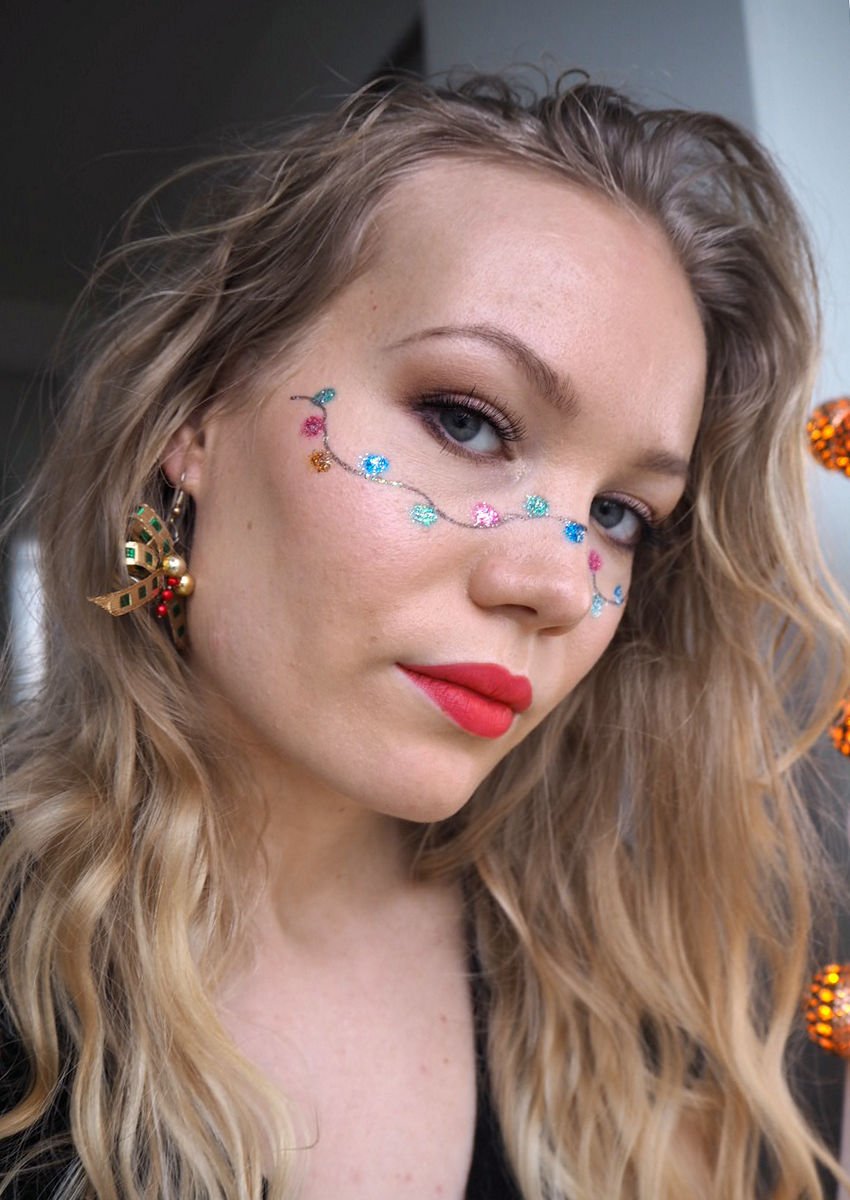 *adlink
Happy first of December! Today's post is about this fun Christmas lights makeup. If you've been a follower of this blog for longer than a year, you might remember the first version of this look.
Back then I actually made a little promise to myself. Reading it now – a year later – puts a smile on my face. I'm quite proud of myself. I managed to keep the promise (maybe you've seen my weekly #fullfacefriday tutorials on Instagram?) and I can also see the progress looking at those older photos.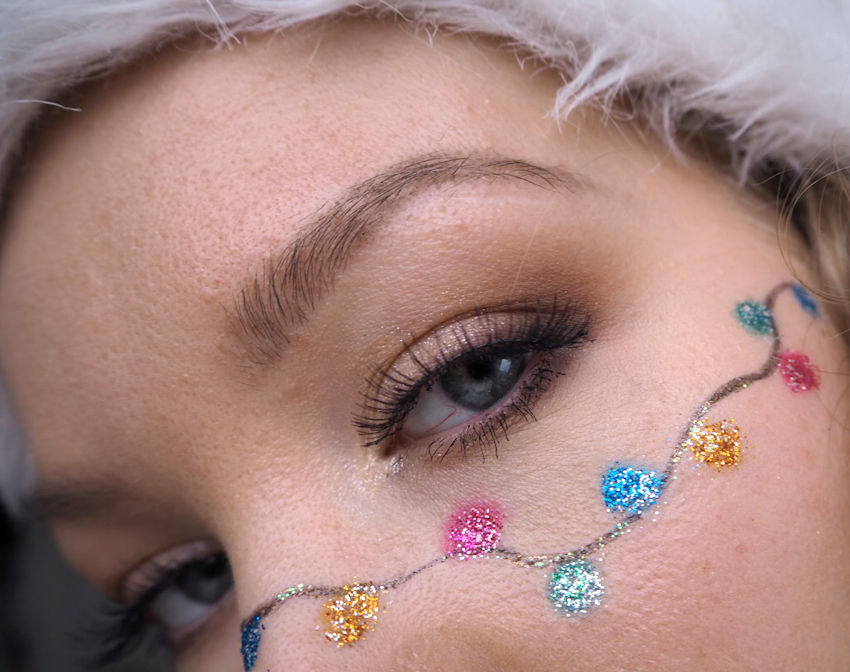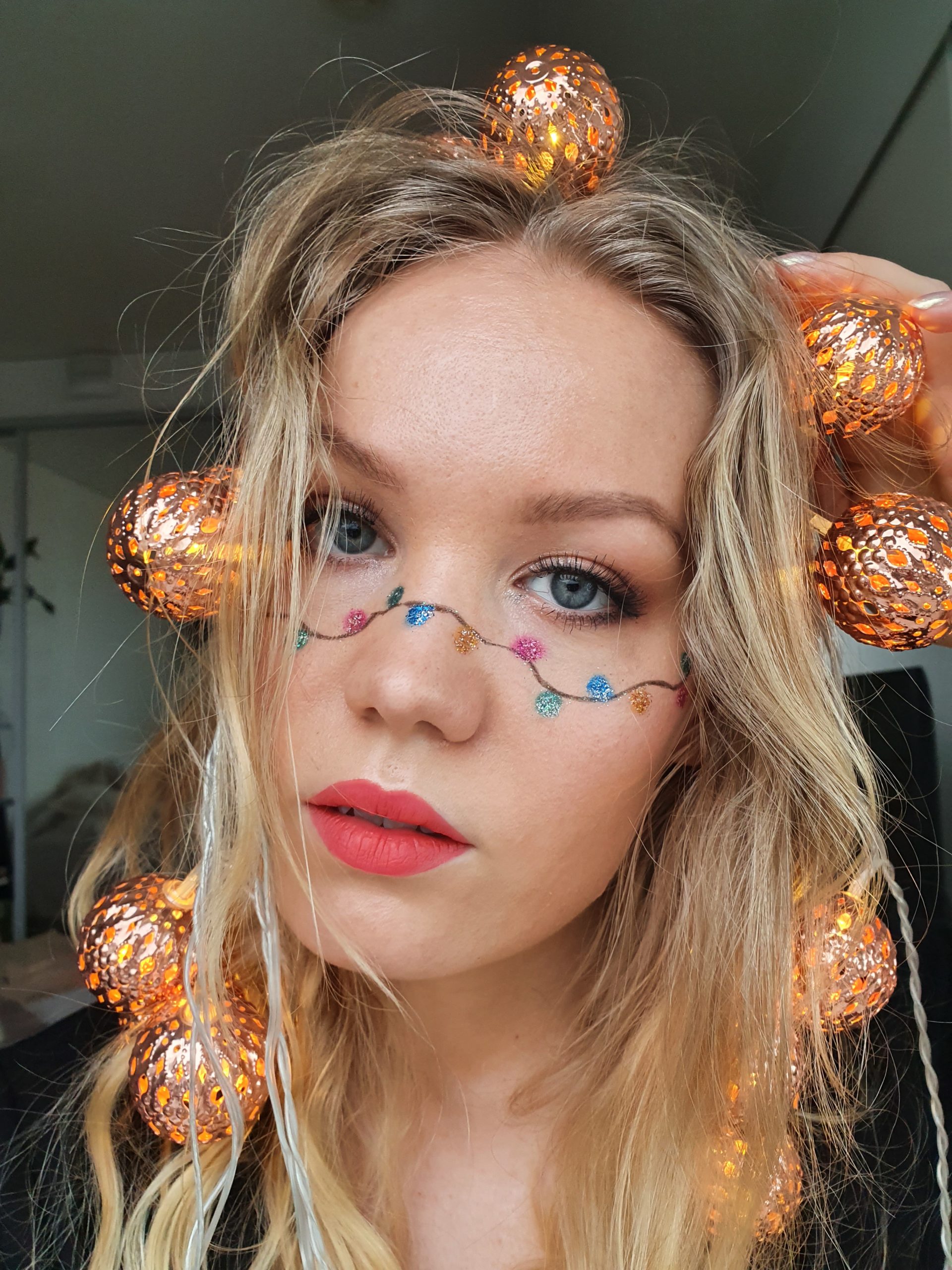 Christmas lights makeup tutorial
This year I wanted to capture the "light" of real christmas lights by using glitter in my light bulbs. It turned out cool!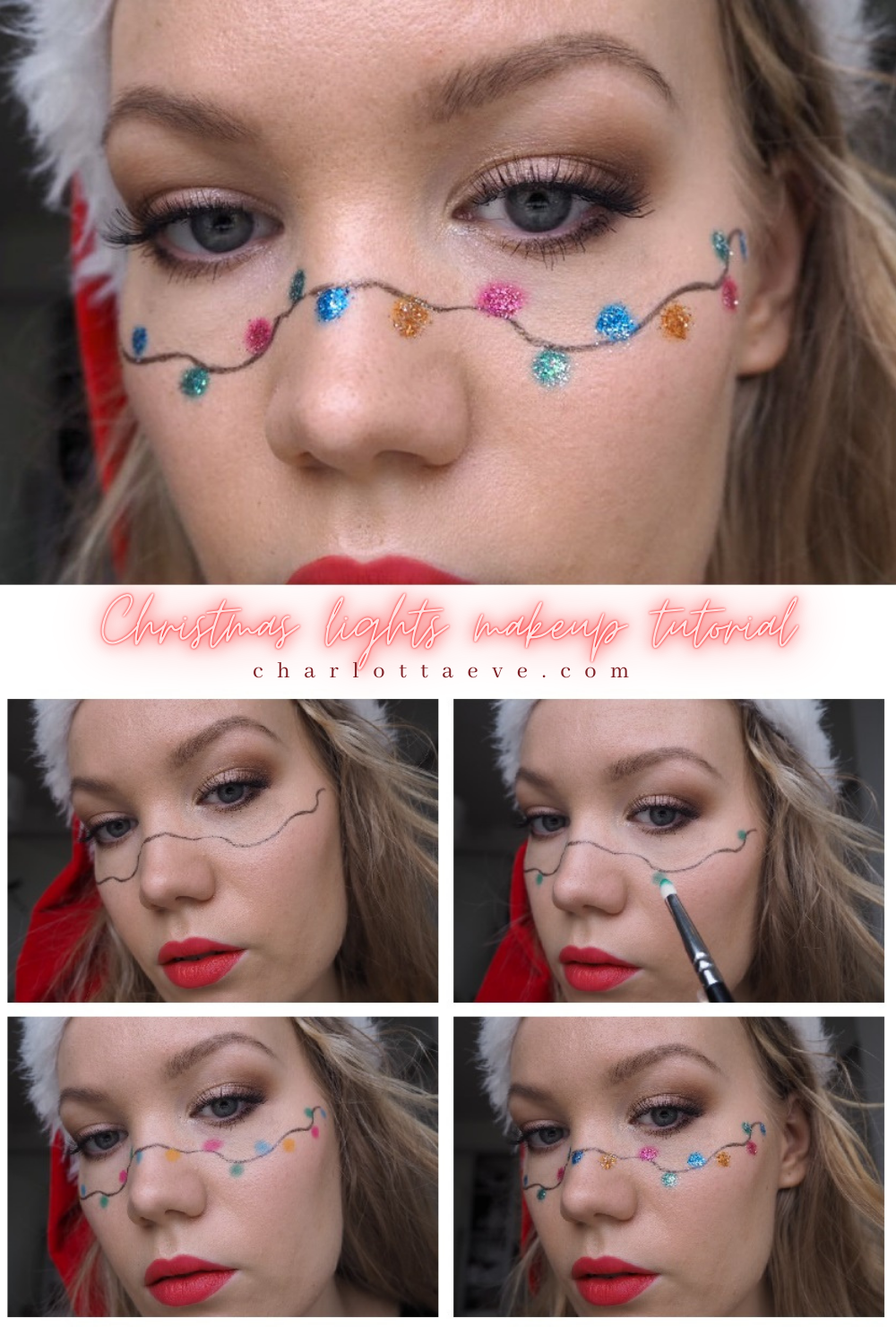 How to:
You could draw the lights anywhere on your face, but I like them in the area, where you would have freckles. First just draw the string and then add your light bulbs in different colors. To add the glitter, use glitter primer or something sticky first, so that the glitter has something to stick to. And that's pretty much it!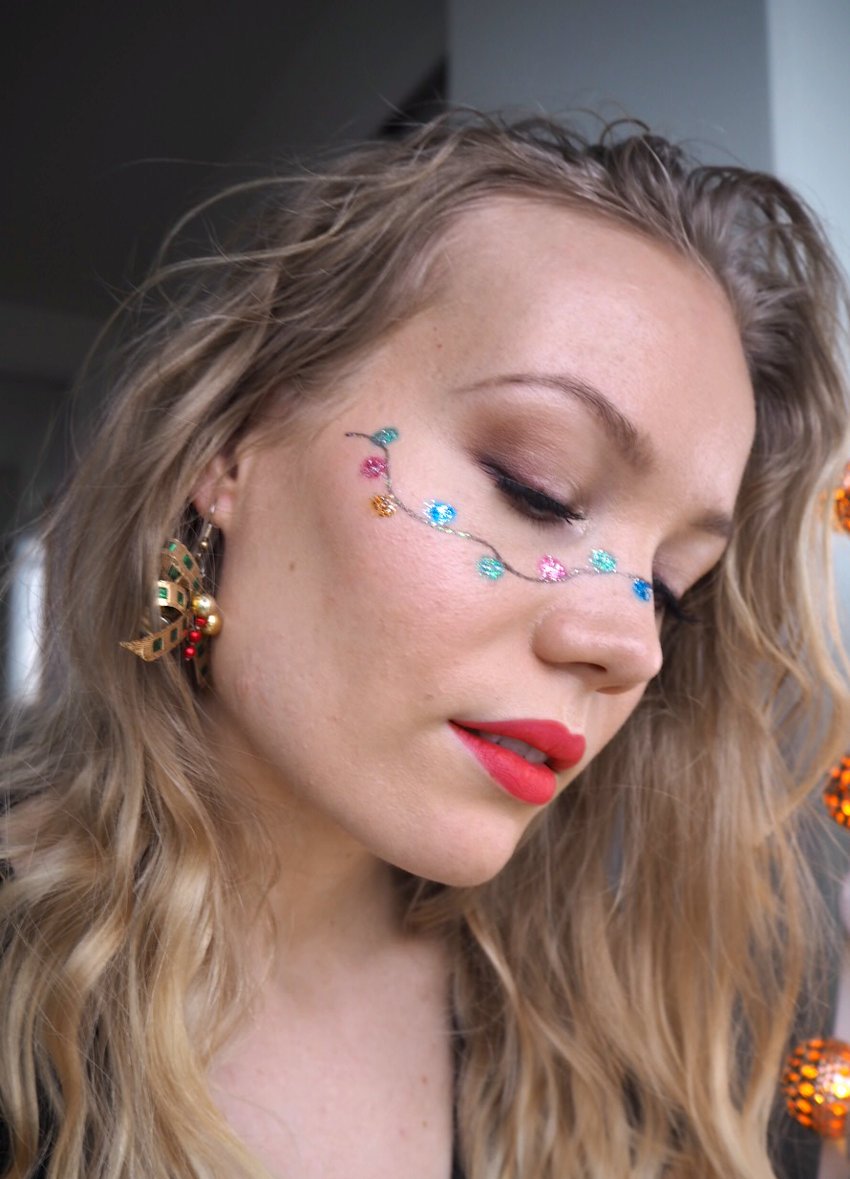 The most important products for this look are glitter palette, glitter glue and colorful eyeshadows. For the "string", I used a dark gold eyeliner, but you could also use just black liner or pencil. I think red lipstick looks great with this look and somehow that balances the look. I chose an orange red shade from YSL – Tatouage Couture shade 2.
Products:
Smashit cosmetics glitter palette / *Glitter makeup palette
*NYX Glitter Primer
IsaDora Eyeliner, Vintage gold
NYX Off Tropic Eyeshadow Palette
*YSL Tatouage Couture Matte Stain, 2
When it comes to the rest of the makeup, most of the products I used are listed here!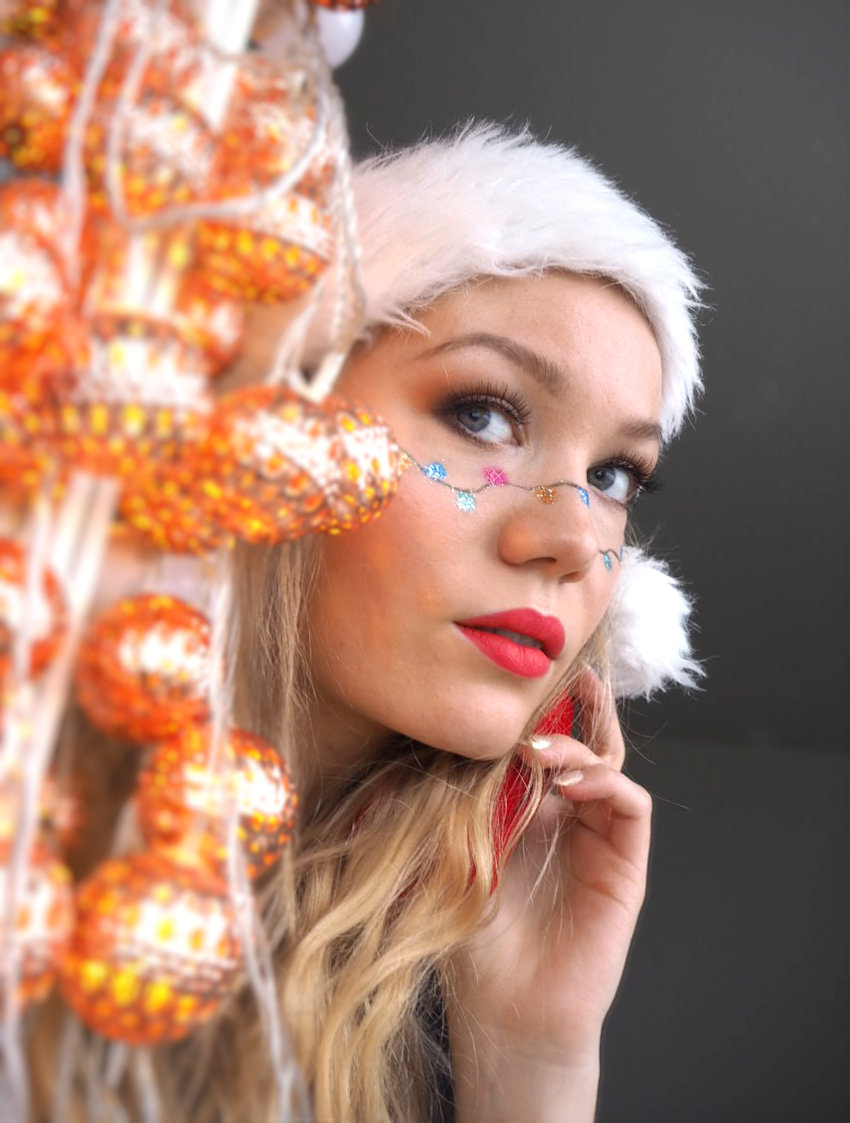 Related Posts