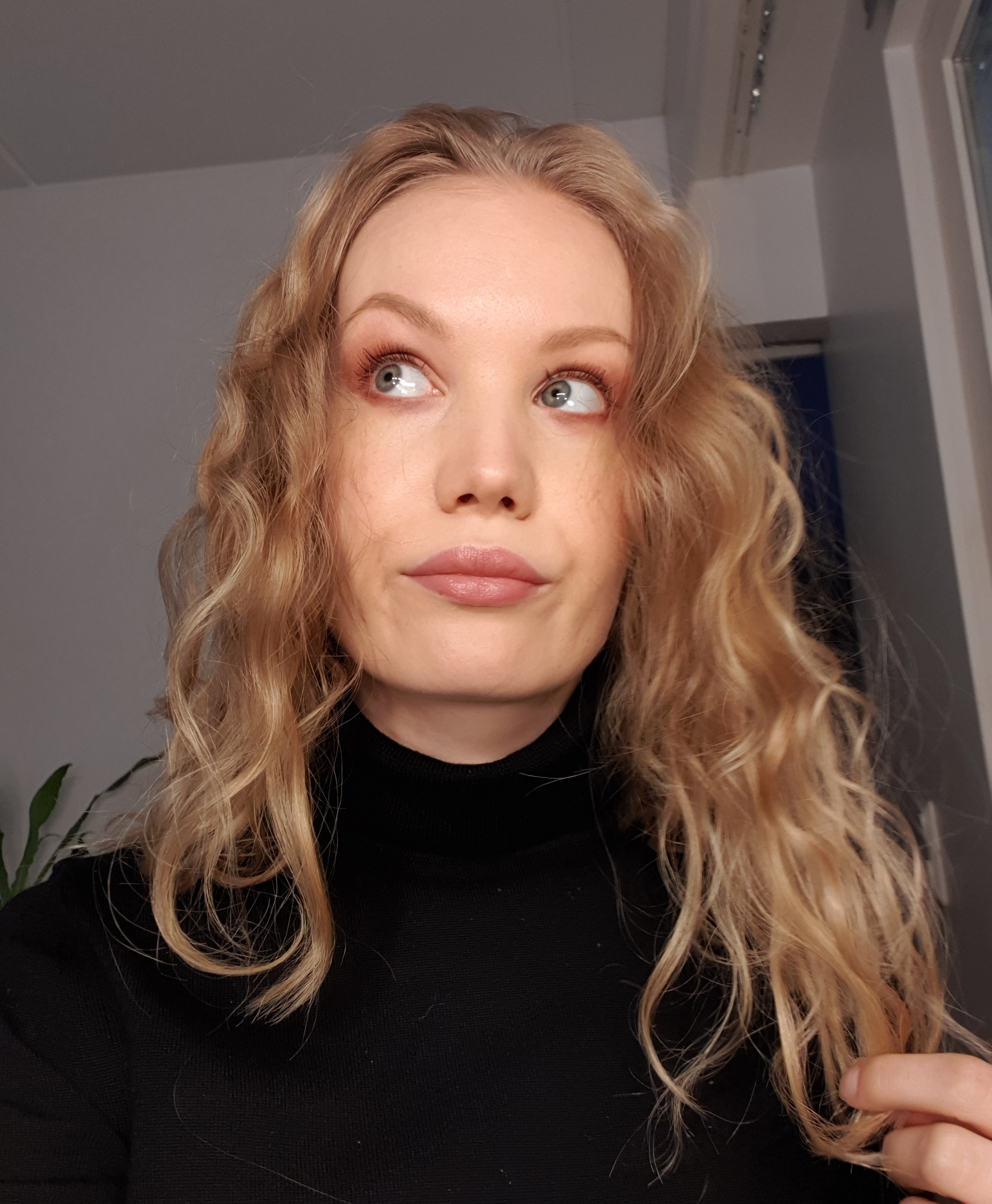 Mood: frustrated.
Hence the photo of me at the end of my attempt at taking good photos of my makeup. Hair all over the place and what not.
Usually Fridays are the best makeup days. And best days in general, really. Today I woke up and decided to take my time with my makeup. I thought I would take photos and create a quick post for you about my, well, today.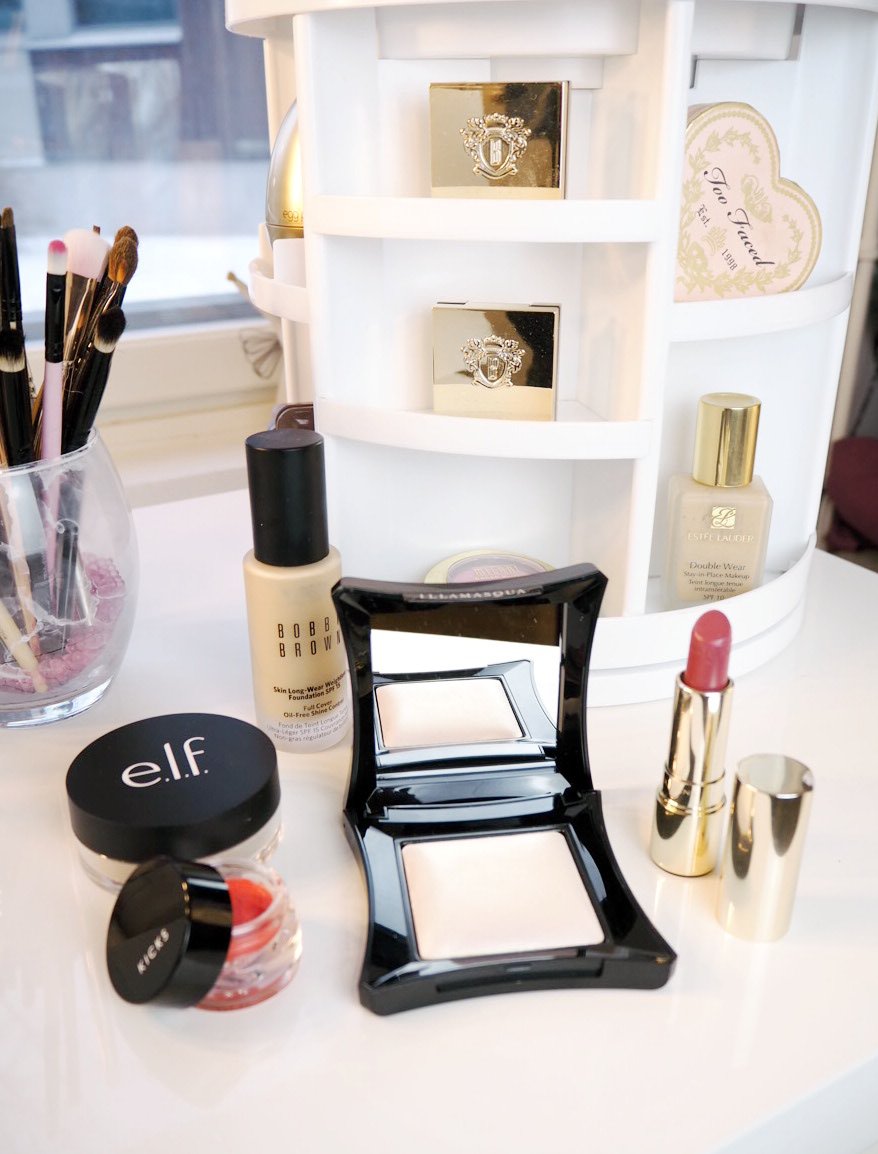 But boy, January is tough. When there's no natural light, I find my inspiration running to the darkest corner (=anywhere in our apartment, really) and whining to itself: can't we just go to Spain right now and fast forward to February? February is when the sun comes back to Finland. I can not wait.
And I know, I need to just work on my light settings. And photography. (And move to Spain.)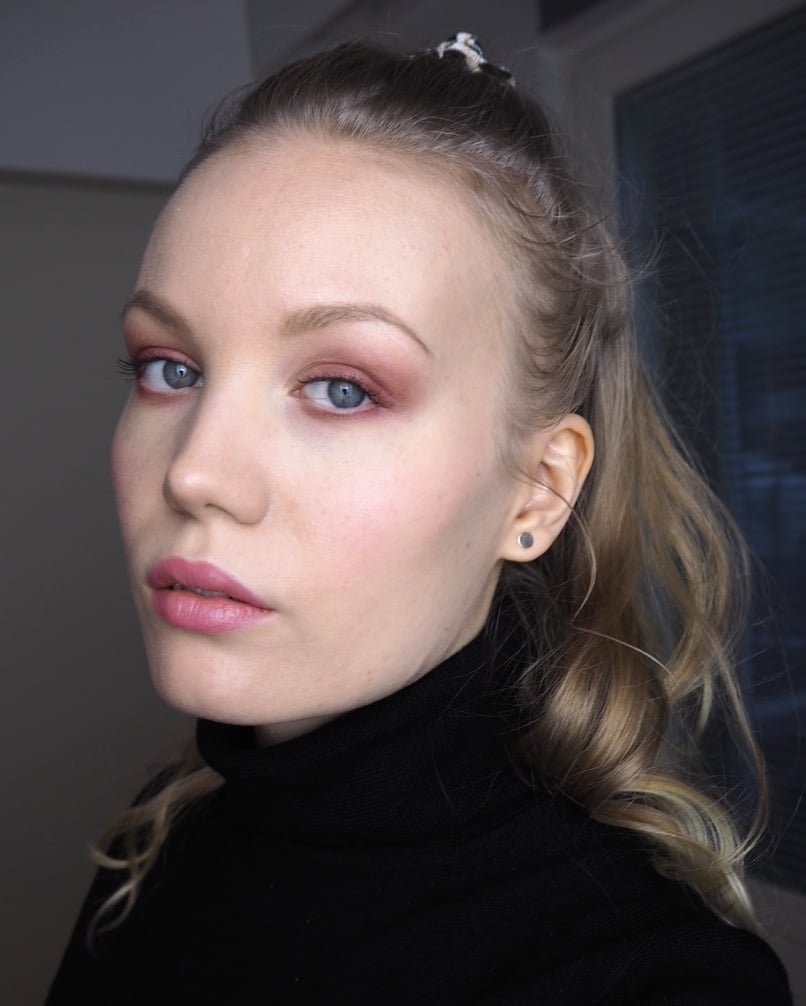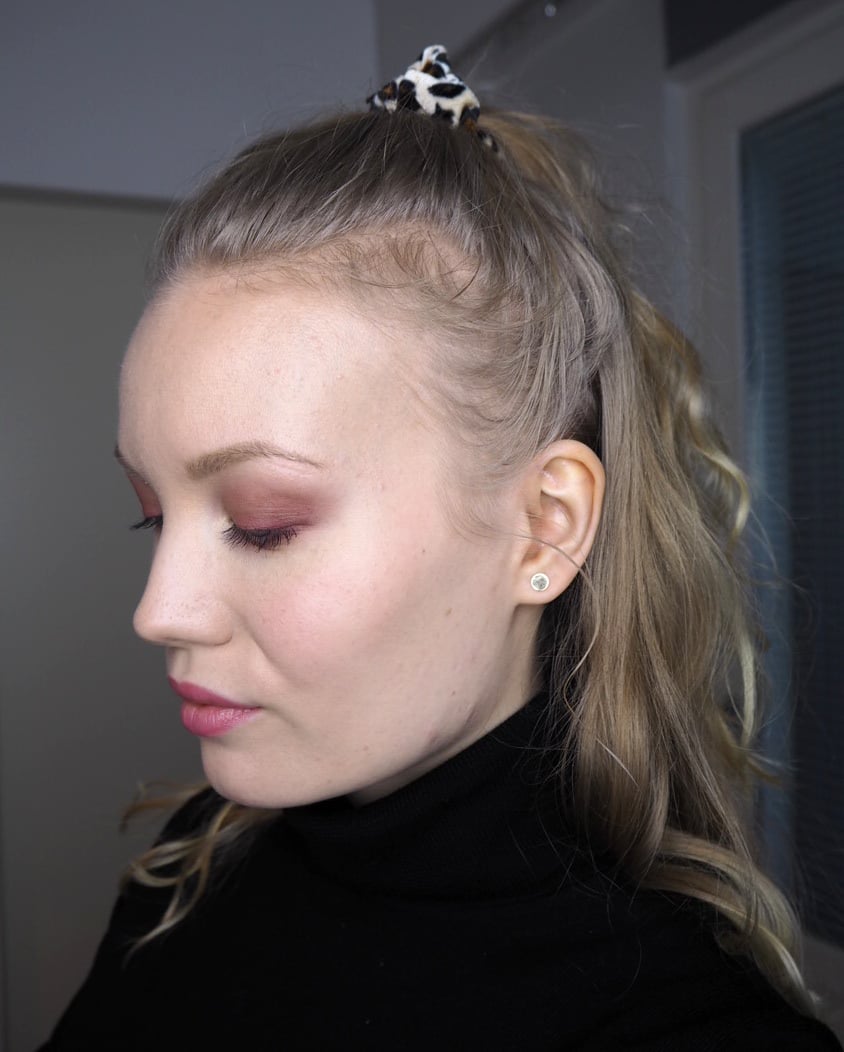 Friday's makeup
But I did like my makeup today. I ended up doing quite a basic look with neutral colors. I used Bobbi Brown's foundation, which finally seemed to suit my skin tone (meaning all my tan is gone). I haven't really got to test it properly before, as it looked so white on me. But now I'll try and use it and possibly review it later here.
I also wore a cream blush. I chose that, because my cheeks are a bit dry at the moment. I showed you how I do it on my Instagram stories and I'll save it on my Highlights so you can see the application there.
I also experimented a little and used elf's Soft Luminance powder all over my face, even though it's very shimmery. Like, so shimmery. At first it scared me, but I noticed that it works great for highlighting some parts of your face. And it brightens. But since the shimmer is very fine, I wanted to test if it works for the whole face. And it does! It makes the base radiant without being too obvious.
And one more thing about the lipstick: I love that shade and formula! It's a beautiful every day shade, the scent is delicious and the consistency is very moisturizing and glossy. A new favorite. Is it bad that I had almost forgotten all about it? Well, it's here now and I promise to wear it often.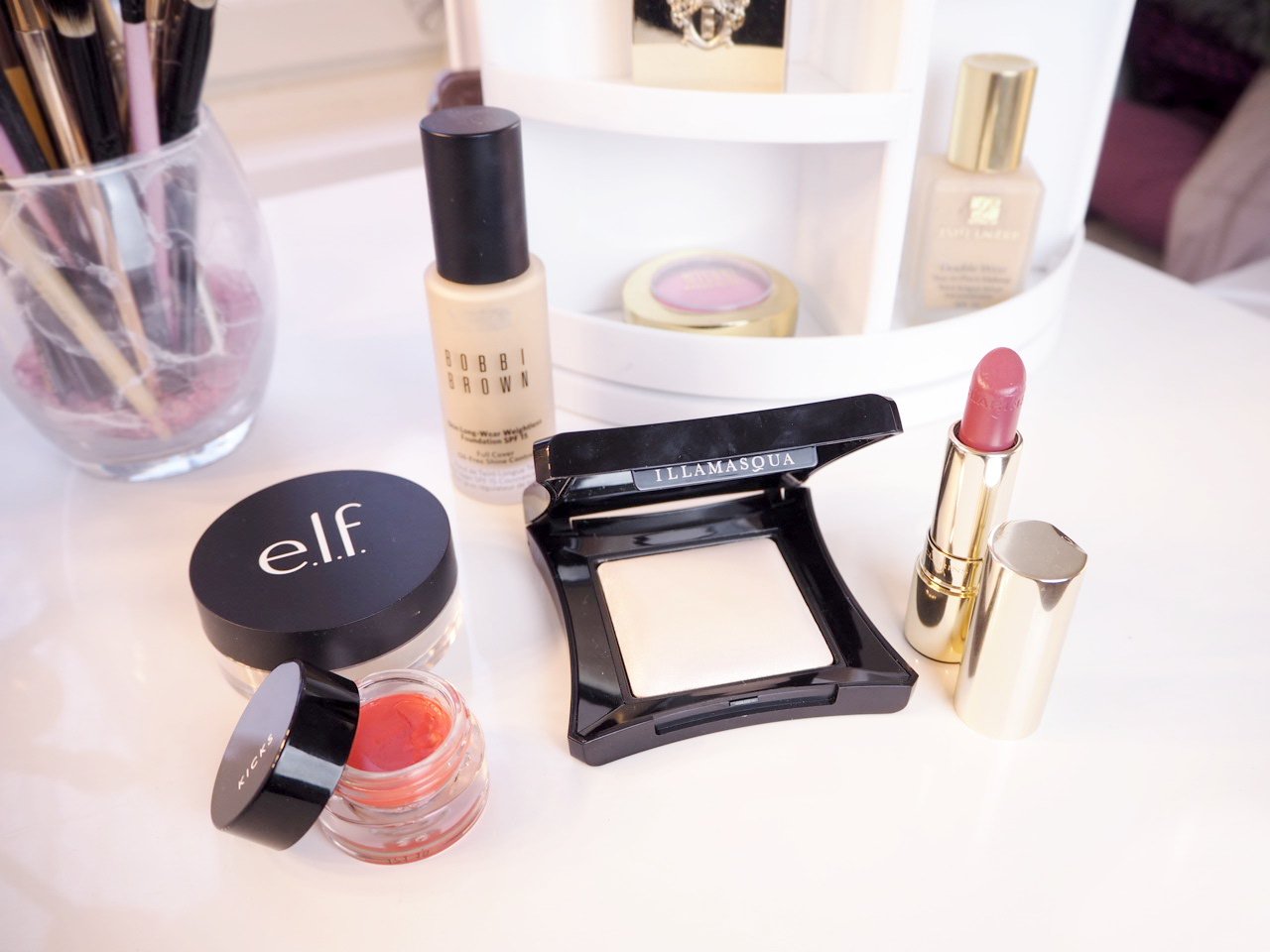 PRODUCTS
TonyMoly Silky Smooth Balm*
Bobbi Brown Skin Long-Wear Weightless Foundation, Warm Ivory*
Catrice Liquid Camouflage Concealer (blog post here)
elf High Definition Powder, Soft Luminance*
KICKS Cheek & Lip Tint, Pink Petals*
Illamasqua Beyond Powder Highlighter, Deity*
Urban Decay Primer Potion
KICKS Eyeshadow Palette Holiday Edition*
essence Lash Princess Mascara*
mad4eyebrow Natural Brow Filler, Blond (blog post here!)
Jane Iredale Retractable Brow Pencil, Ash Blonde
Clarins Joli Rouge Brilliant Lipstick, Woodberry*
*Adlinks. Most products received in pr.
Do you like simple makeup looks like this?