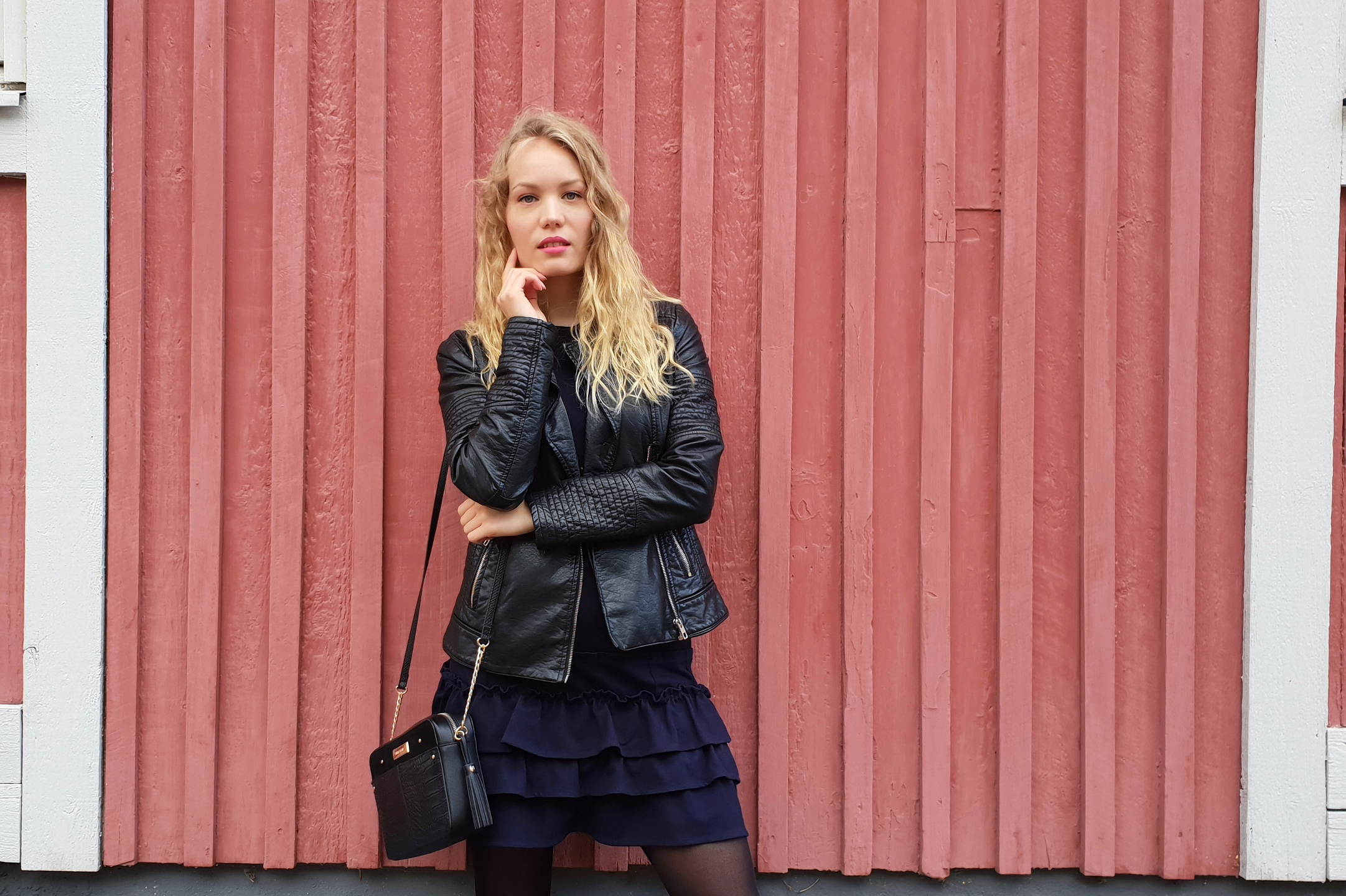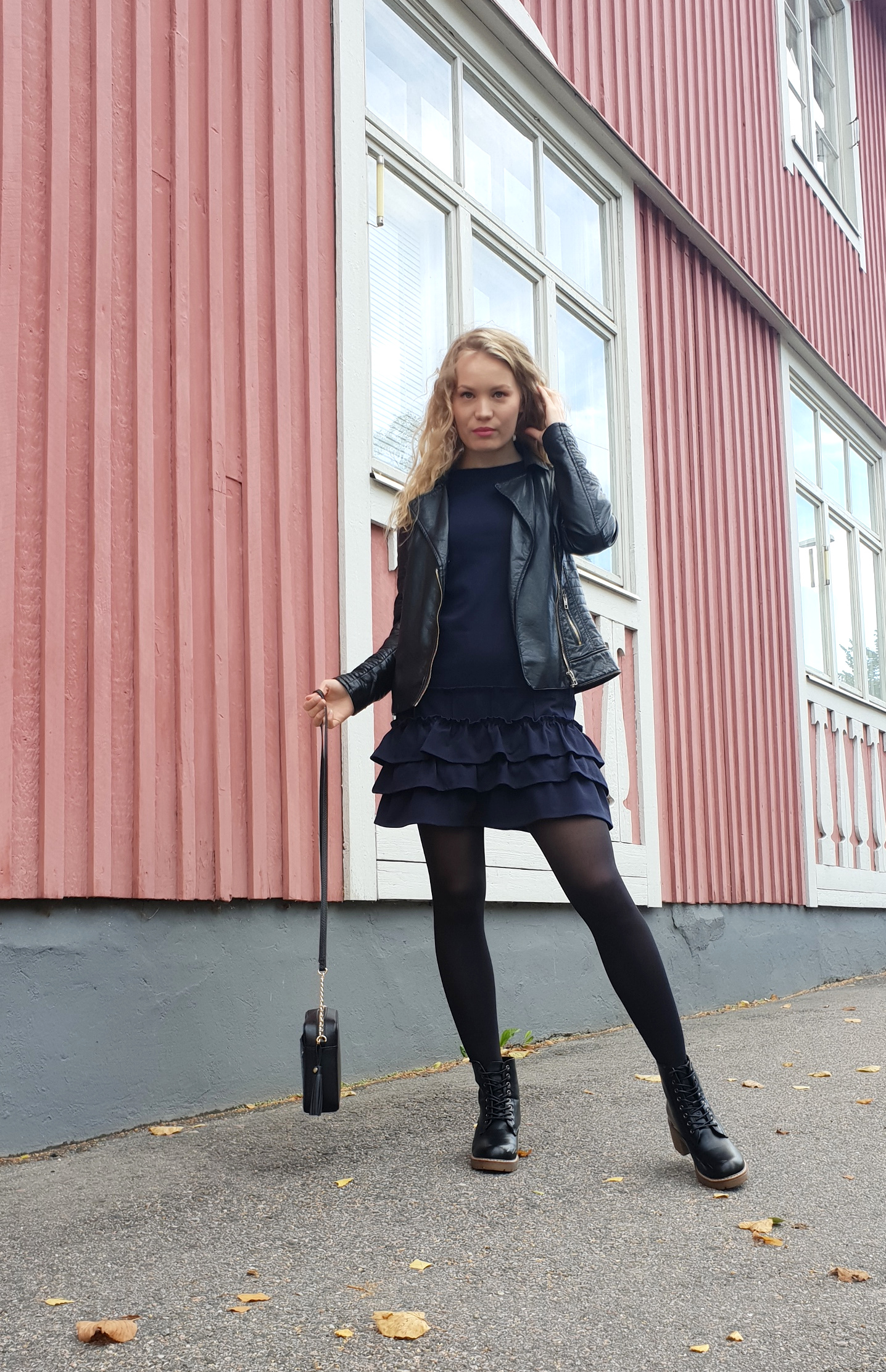 My September has been going forward full steam ahead. I'm trying not to stress, but I'm kind of horrified that we're almost halfway the month already. I always get like this before a holiday – my list of things I need to do beforehand just grows and grows.
But it's nice to be busy. There is that fresh fall scent in the air. A little crisp, but not too cold. Full of promises, new beginnings – and also – old familiar things. It's good to have some routines after the long summer. I look forward to evenings. I burn candles like crazy and I realize I already need to restock them. I drink tea every evening and I'm hooked on a book. It's called The tipping point. It's one of Risto's books that I usually just laugh at, since I'm not used to reading something so, well, smart. And then I humbly go for it anyway.
I have a good feeling about this season. Looking back at my old journals, I see a pattern though. But hey – if this good mood and inspiration comes every fall, I'm not complaining!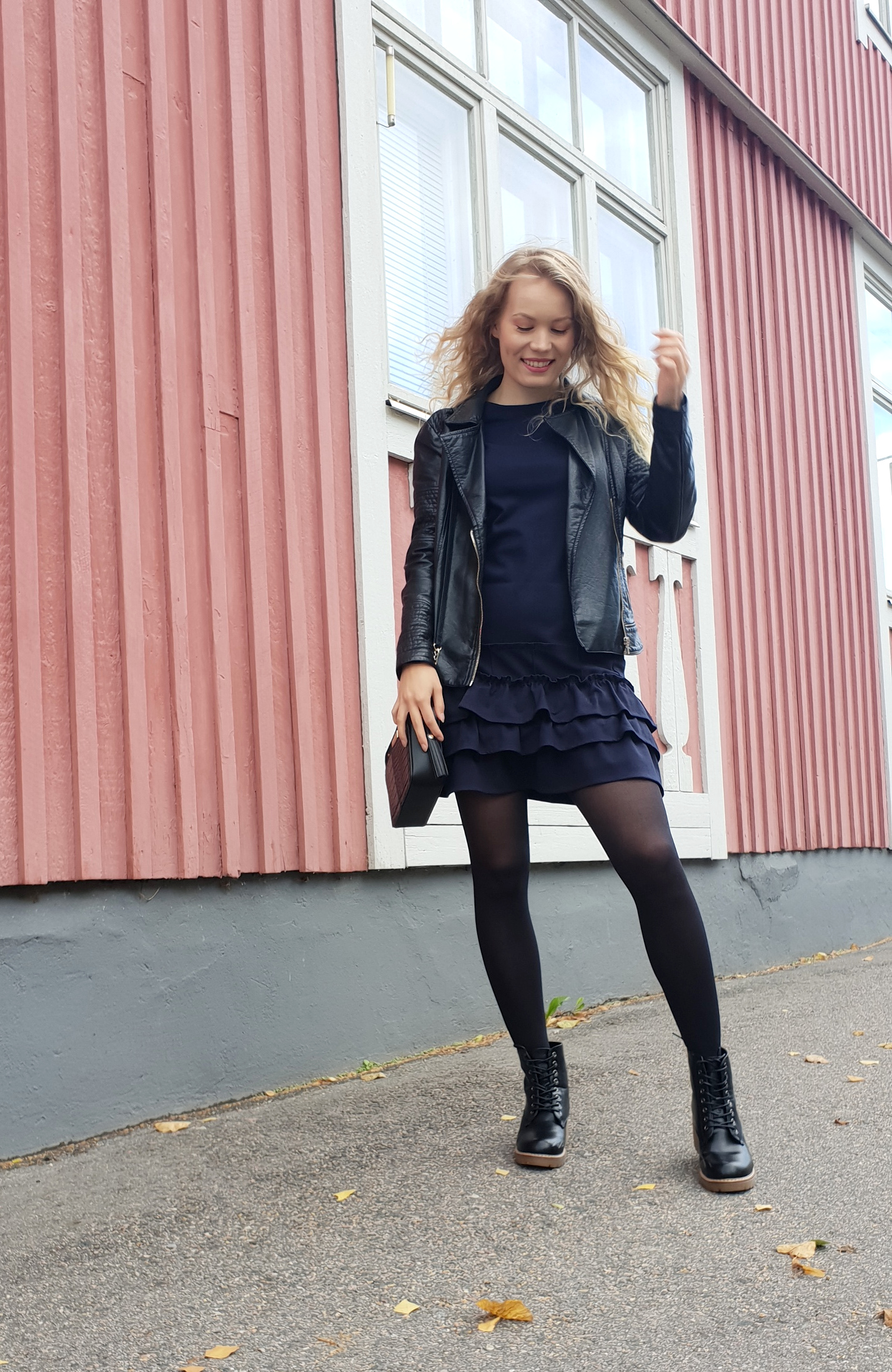 My fall outfit 
Dress –  Nikkie
Jacket – Vero Moda
Boots – SoWhat/Vamos
Bag – River Island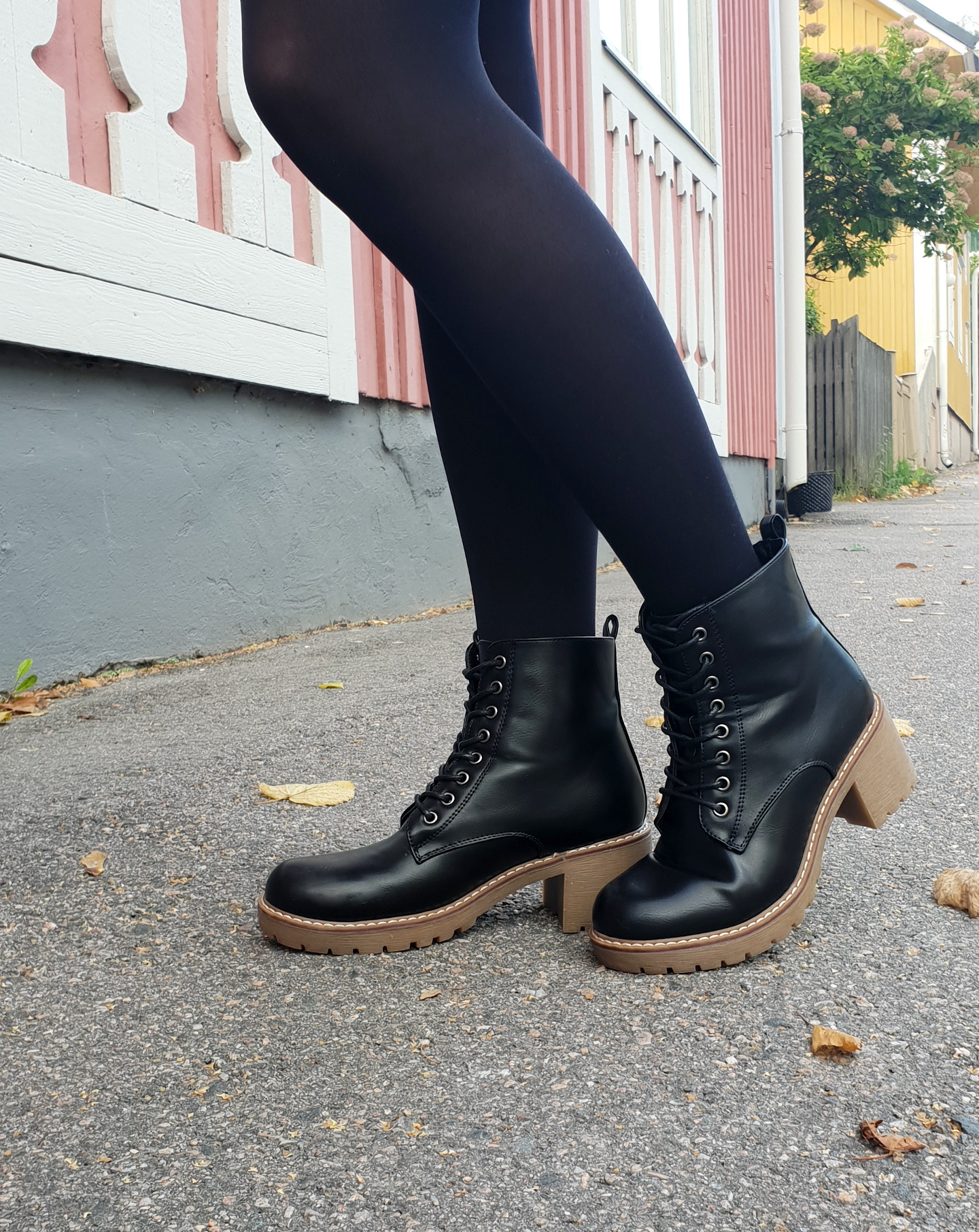 I'm also not complaining about the weather. The perfect leather jacket weather, really. Be it fake leather or not. Here I'm wearing fake leather.
These new boots I received from Vamos. They are super comfortable and even better than what they looked like on the website. They are what fall dreams are made of. I mean, fall shoe dreams. I love black boots with big heavy heels. I am the rock star of my own life, after all. Only suitable to dress accordingly, right?
Says a woman, who places her in front of a pink wall and wears ruffles. Oh well…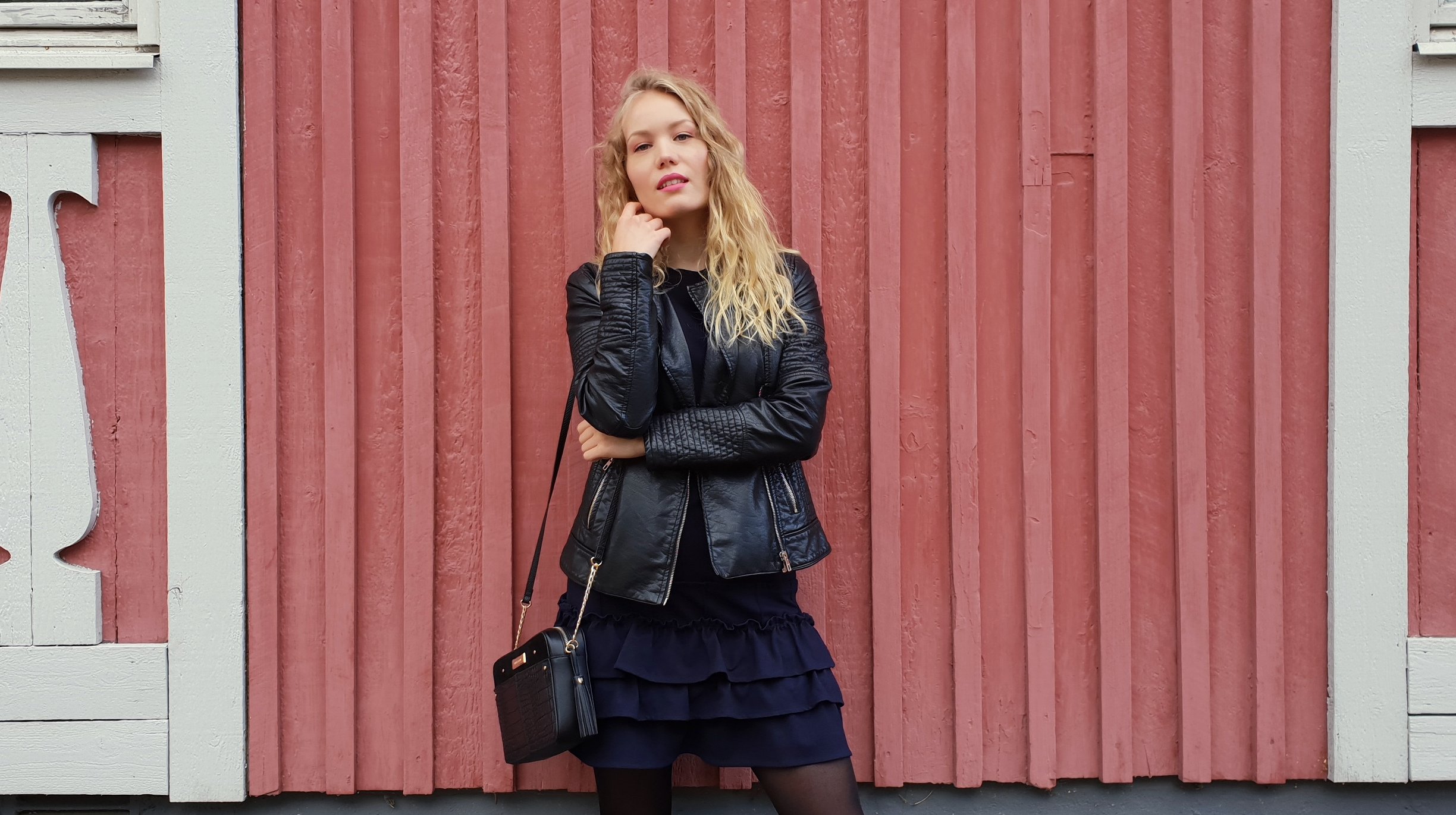 But hey, since it's superweek – I got you some discount codes!
These are the stores I buy from myself and and can recommend. Dicounts are valid until 16.9.18.
-30% discount from Vamos with code SUPERV30
The shoes that I'm wearing are only 45,56€ now (normal price 62,95€). But they have a huge collection of shoes, check them out.
5€ discount on orders over 50€ on Tokmanni with code SUPERVIIKKO
Tokmanni is the place for affordable makeup! They sell for example Essence, Pretty by Flormar and Depend. I'm actually wearing a full face of Pretty by Flormar here. I recently got their products to try out and I'm pretty impressed with the quality. I would check out their foundations, blushes and lipsticks.
-15% on Lindex with code superweek18* (also for things already on sale!)
My prettiest bralettes are from Lindex, so I would check out their underwear. They apparently have a discount on bras, so it's a double discount!
-25 % on jackets & knit garments on House of Brandon with code SUPERVIIKKO*
Another nice store. If you're in need of a jacket or knits, now is a good chance.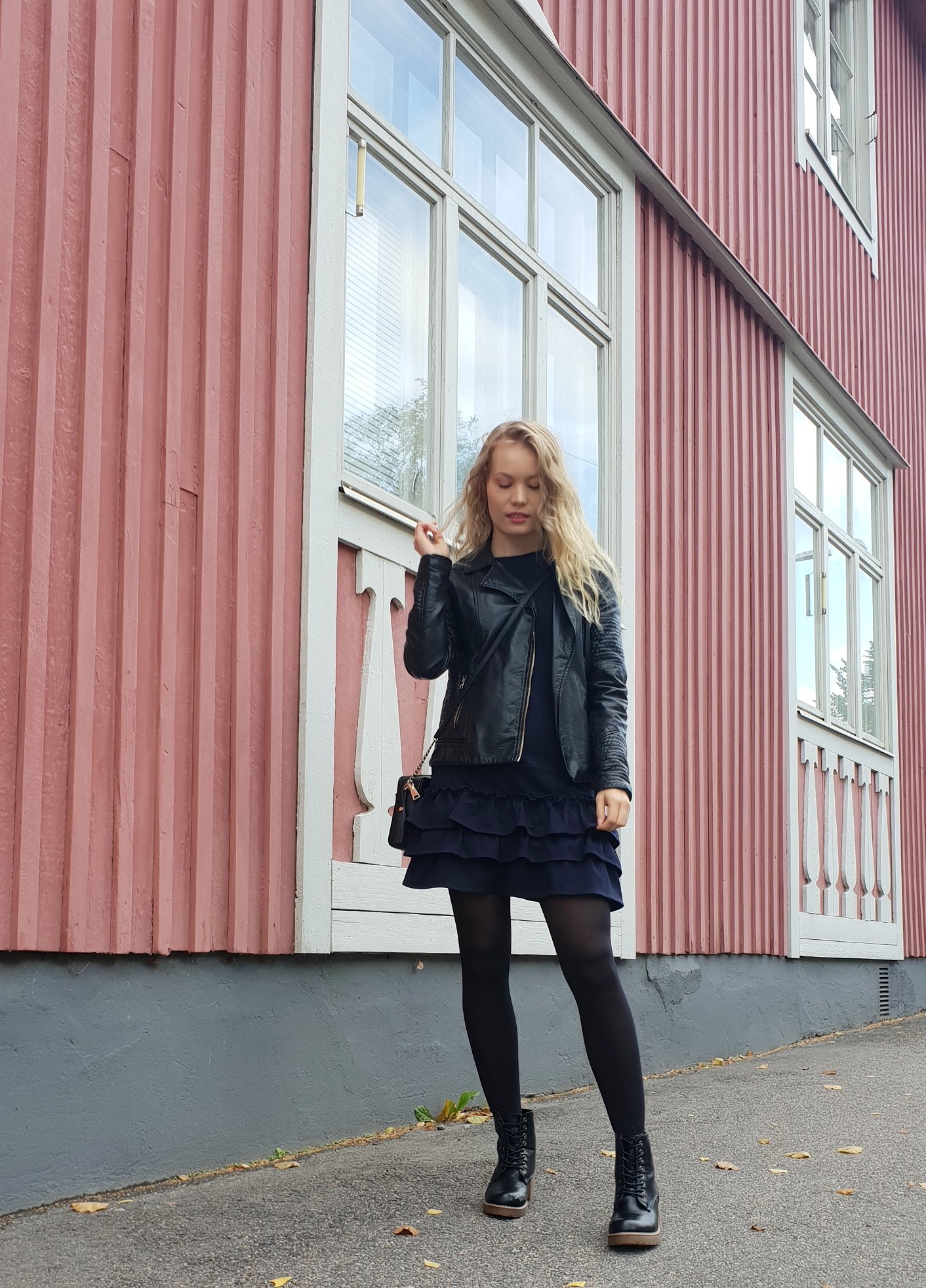 Photos: Petra (You need to check out her insta – major makeup inspo!)
How is your September going?
Related Posts