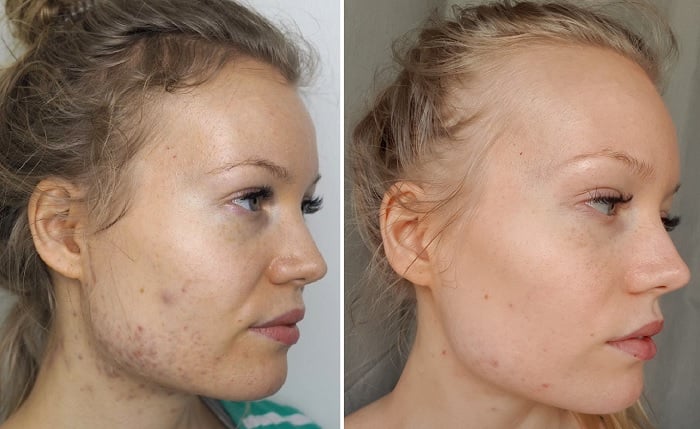 I thought it was just yesterday, when I last updated you about my skin improvement. I remember taking the photos, sharing them and thinking: "Wow, my skin is looking so good. My acne is almost all gone."
Well… first of all, it's been three months since that update. And since then, my skin has actually, really, improved. To the point where I would even use the word flawless for it.
Today, I can honestly say that my skin looks so good. No acne. I still have the occasional pimple – mostly on my back – but I think it's getting better. Though there are days, when I lose my nerves with my back acne. Treating my back seems to be an impossible task compared to my face.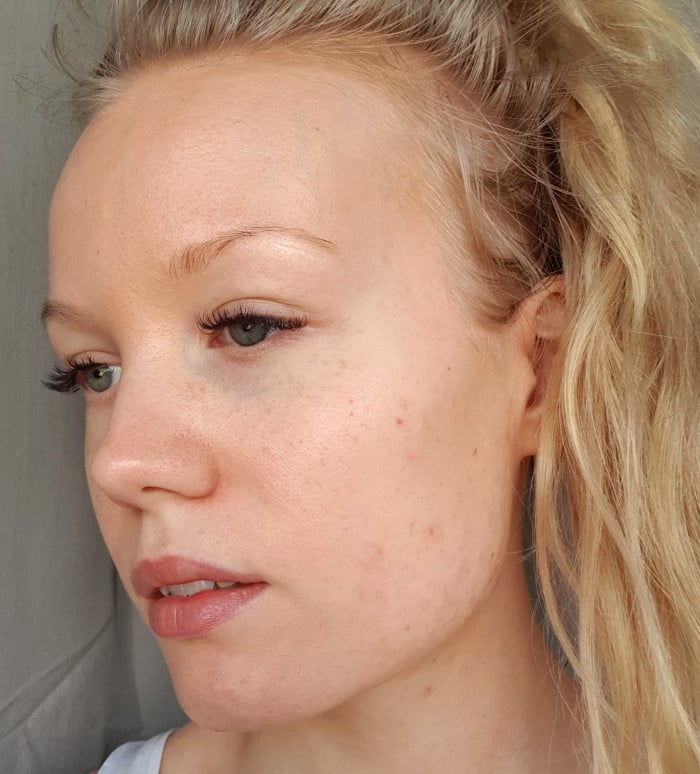 Birth control pills for acne
I wouldn't necessarily say that my acne is cured, as I feel like I'm medicating it. I've been taking birth control pills for almost six months now. The pills I take are called Cypretyl and they are (I think) the strongest, and usually prescribed for acne. I am so happy I made the decision to start taking them again, because my skin problems have had a serious impact on me (and not the least, because it was physically painful).
I don't have any side effects from the pills. Actually the opposite. I used to suffer from killer periods – and now I can manage.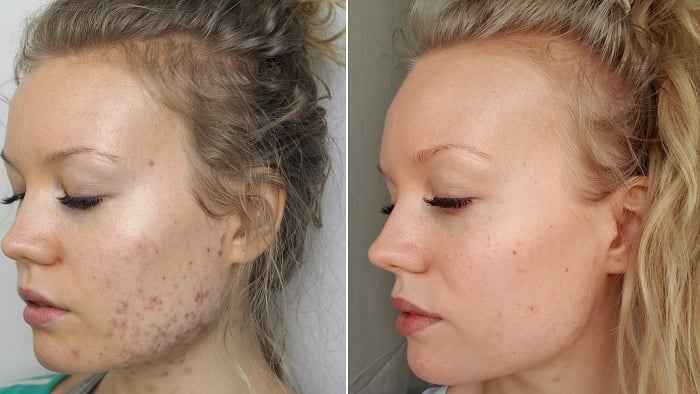 Also – don't mind me looking like a completely different person here… Besides my acne being gone, taking botox has changed my face quite a bit. Read about the botox here.
How do I treat my skin?
Besides the pills, I also have some skincare products, that I blame (ha ha) as well for my now smooth skin. I wrote about The Body Shop's Drops of Youth -serum, which I still use and warmly recommend to anyone suffering from uneven skin and pimples.
A serum, that actually makes a difference
I also love these three products from Lavera, that I wrote about. Especially that cleanser and day cream – so good.
I do a mask once a week and usually I use one from Madara.
And to get an idea of my routine, here is my old skincare routine from March. Obviously the products have changed now.
My skincare routine – 12 products I use daily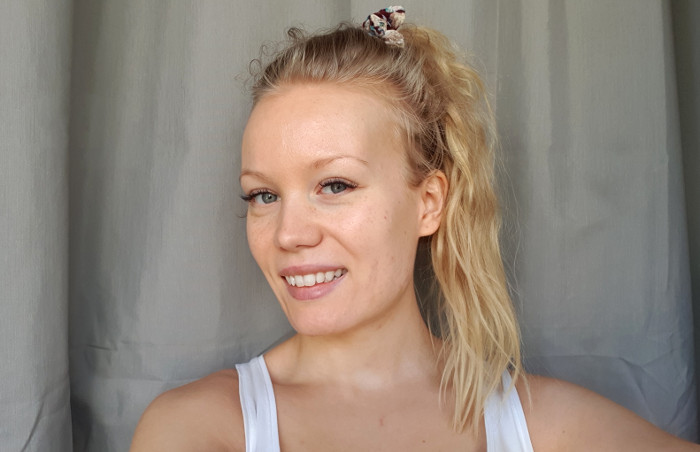 Are there any of you taking birth control pills for acne as well?