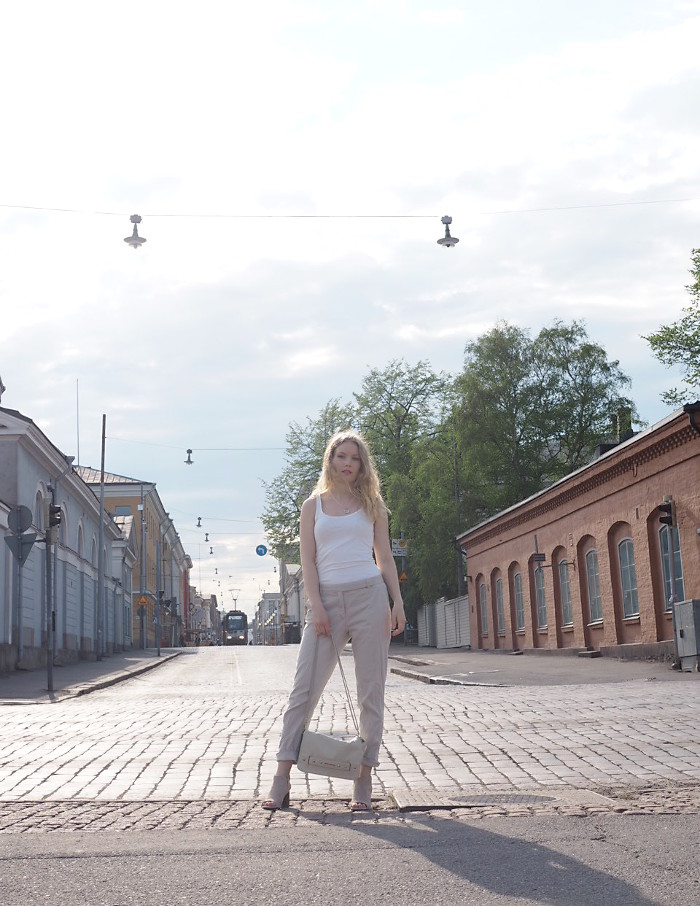 Here's my summer outfit from last week. I was wearing light colors from head to toes. As usual, the pop of color could be found in my makeup. That lipstick from Milani is made for Summer – it is such a beautiful bright pink color. I was also wearing my new shoes for the first time – the Vagabond Carol sandals. I fell in love with those shoes as soon as I saw them at the store.
By the way, it's funny how my all-black-everything outfits have changed into almost all-white, haha.
This weekend is another weekend full of nice events. Last weekend was spent at a wedding – tomorrow I will celebrate my friend's graduation. Can't wait!
I wish you a happy weekend as well!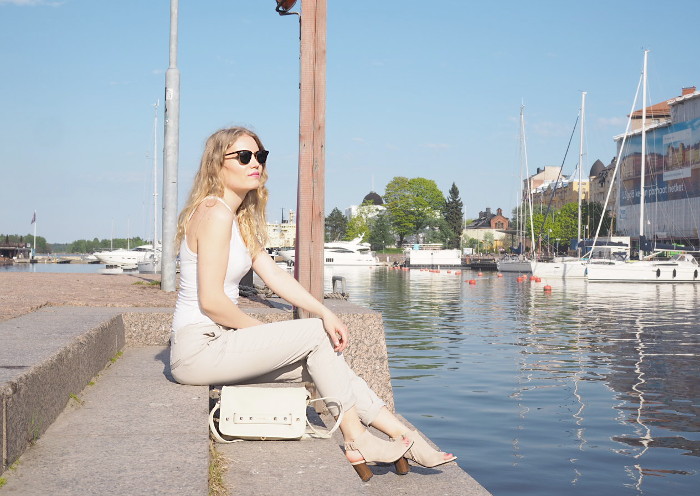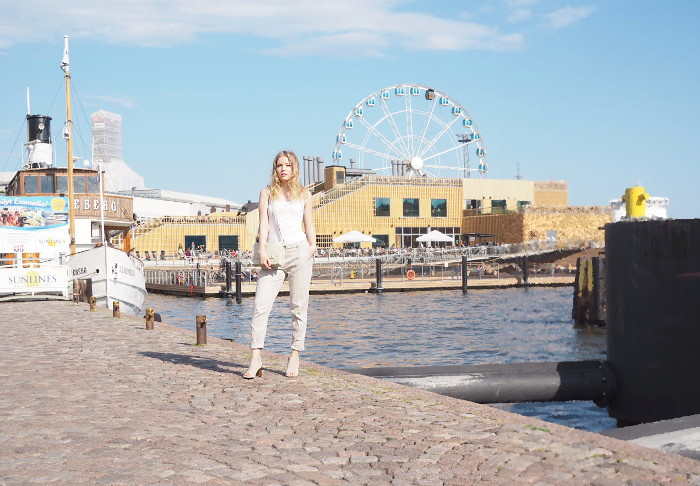 OUTFIT DETAILS
Shoes – Vagabond Carol Sandals
Bag – Björn Bjorg
Necklace – Swarovski
Lipstick – Milani Fruit Punch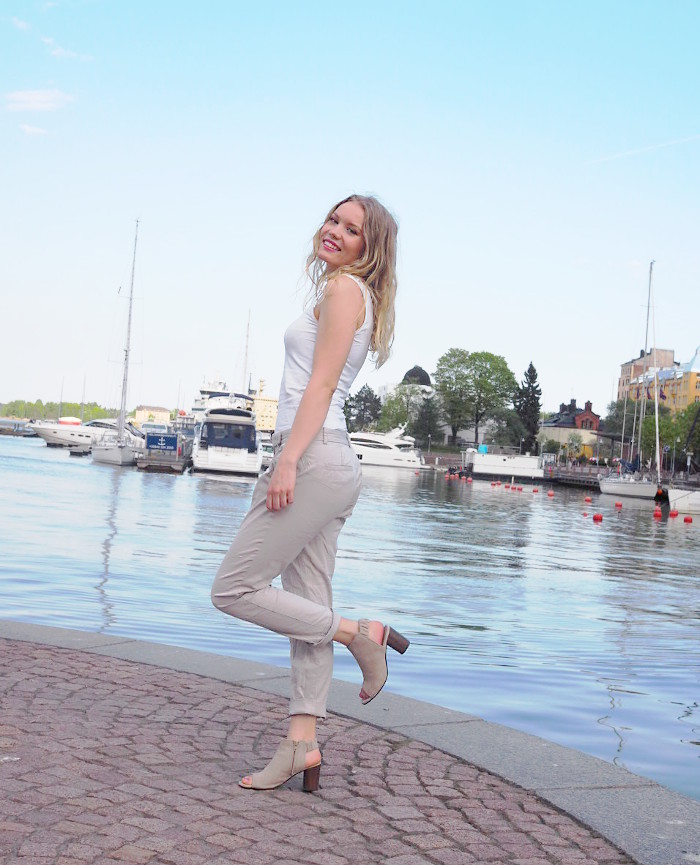 Photos Suvi
Related Posts