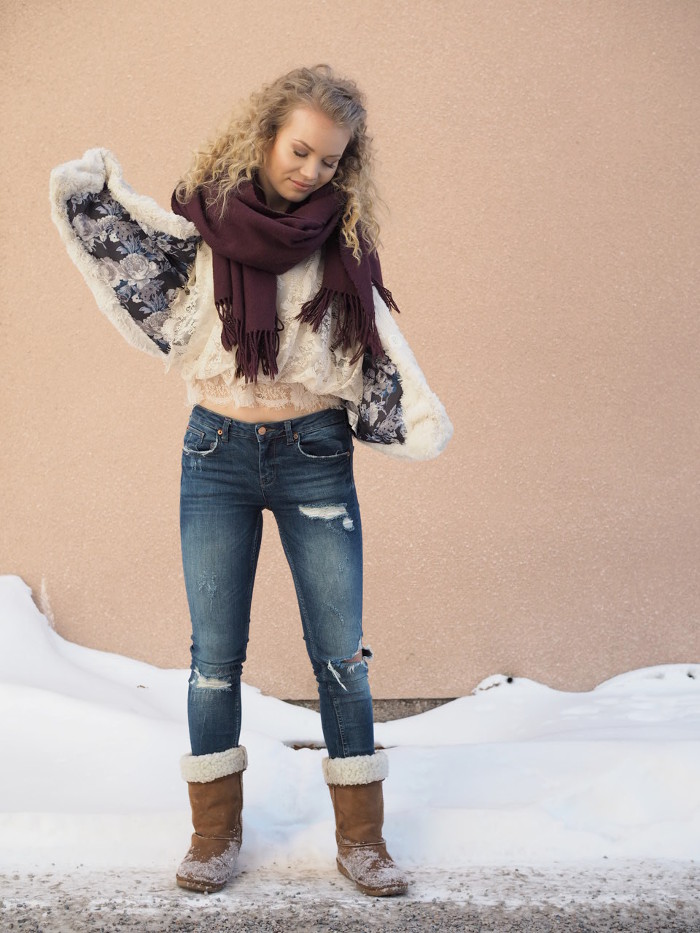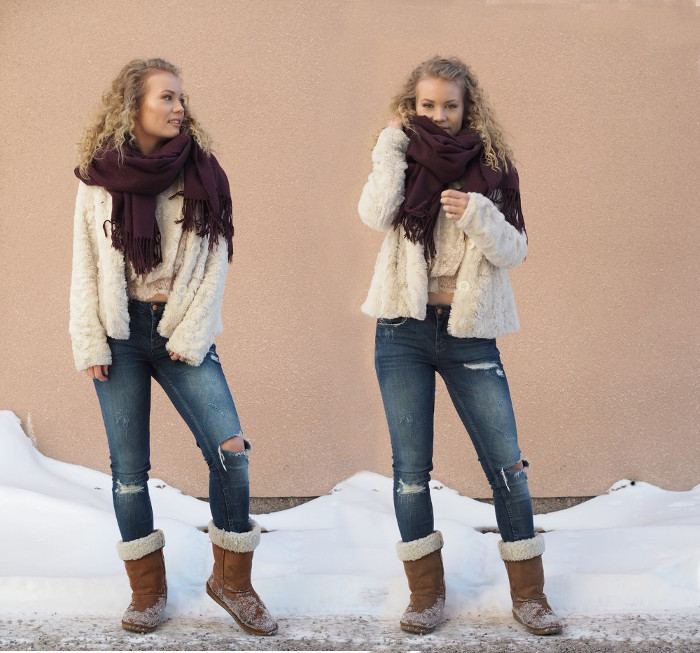 April is here, which would be hard to believe, if I didn't see the date clearly stated on my phone or on my computer: 6.4.2018. So I guess it's true. It's April and the weather here is desperately trying to catch up with – you know – spring.
In a perfect world I would already wear all my spring clothes and share outfits, where the ground would be anything but white. But it just so happens, that there's gonna be some wintery photos here, still. Bear with me.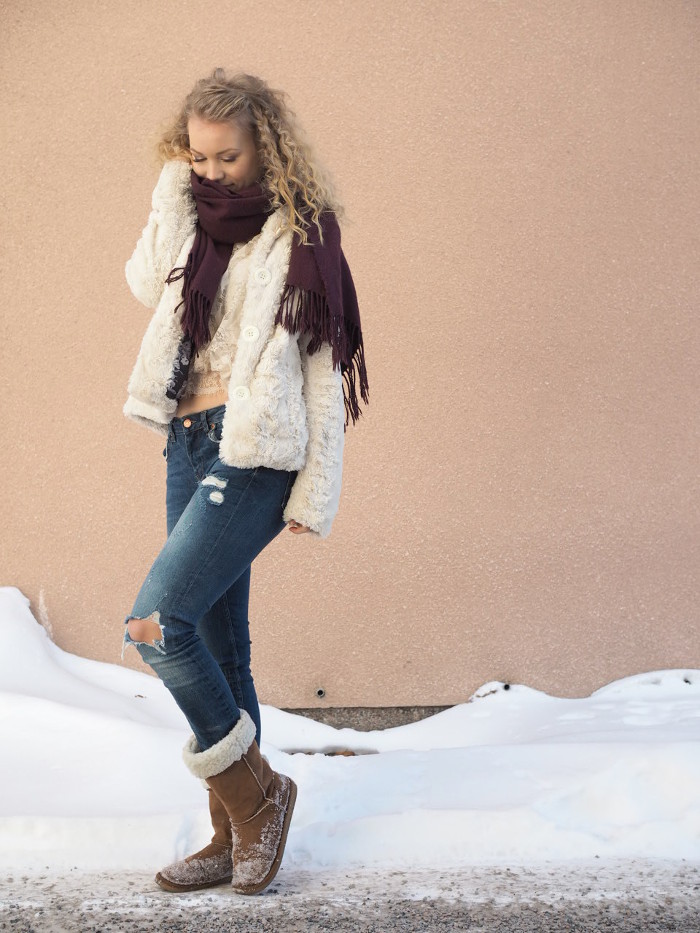 Almost the entire outfit is from second hand or Zadaa (second hand app, read about it here).
This outfit is very boho. I think it all started with my hair – which my favorite hairdresser styled. I thought it would only be suitable to pair it with cream-colored lace top (which I've named grandma's curtains), ripped jeans, brown boots and a cute fake fur coat. And the scarf, which is not really mine. It belongs to my best friend, but funnily enough she doesn't need that in sunny Australia.
Somehow I felt like a very cute princess in this outfit. It's quite different, to what I usually wear, but I've enjoyed playing with different styles lately. I love, that I have this new passion for style and it's very welcome after many years of kinda being lost with myself when it comes to fashion or style.
How is the weather where you live? Hopefully the snow melts soon.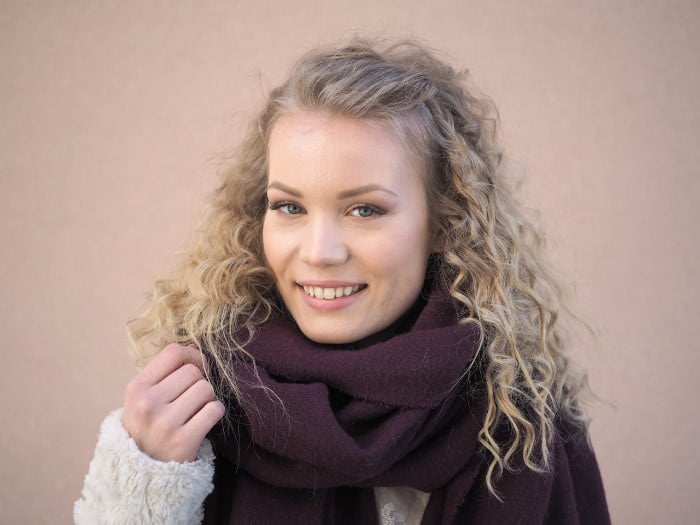 Photos & hair –  Susanna Pomèll / Healthyhair 
What do you think of this outfit?
Related Posts