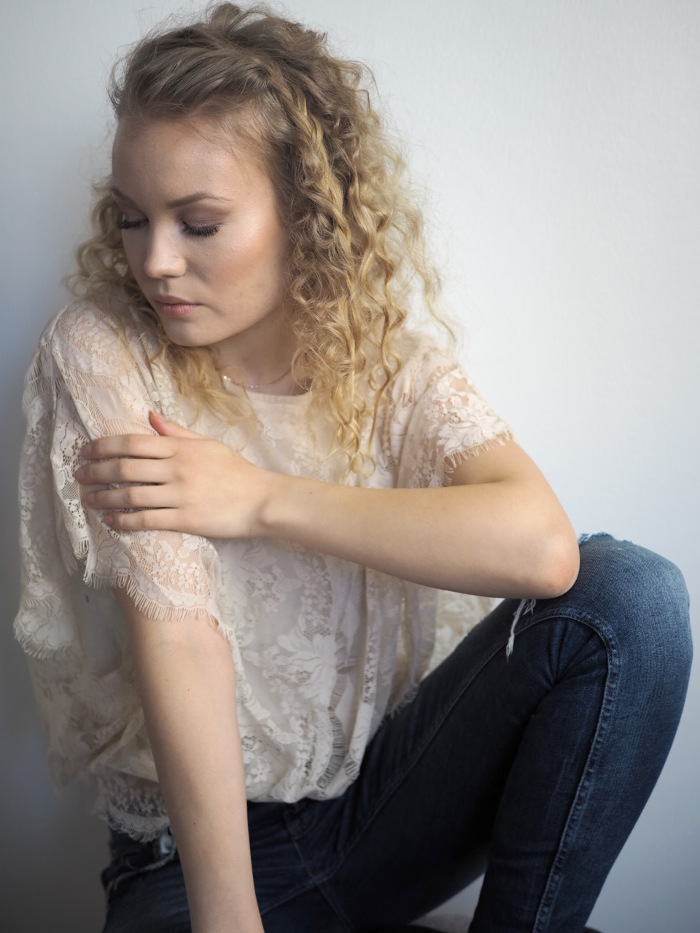 It's not always easy living with that monster sitting on your shoulder.
That monster being an eating disorder. Funny thing about that is, that you can get rid of it, but it will never actually leave you. It's kind of like a friend, who doesn't want to be left out and will poke it's head out every once in a while: Remember me? Wanna hang out?
Nope, never again. I'd rather drown you by eating myself fat – though that is impossible and will never happen (one of the courtesies of my friend).
But I used to. I had an eating disorder. Or two.
It's not easy to admit that, and at the time I didn't even realize it. I was super young, only eleven years old (maybe younger, it's hard to remember). It wasn't as bad as it could be – it didn't lead me to not even drinking water and eventually to a hospital. That happened to another girl on my class, the one who was too tired to even speak. Understanding that two girls in my class both suffered from this – and that is only that I know of – makes me super sad. It also tells me, that this is a common problem and there are probably too many of you too reading this, relating to the story.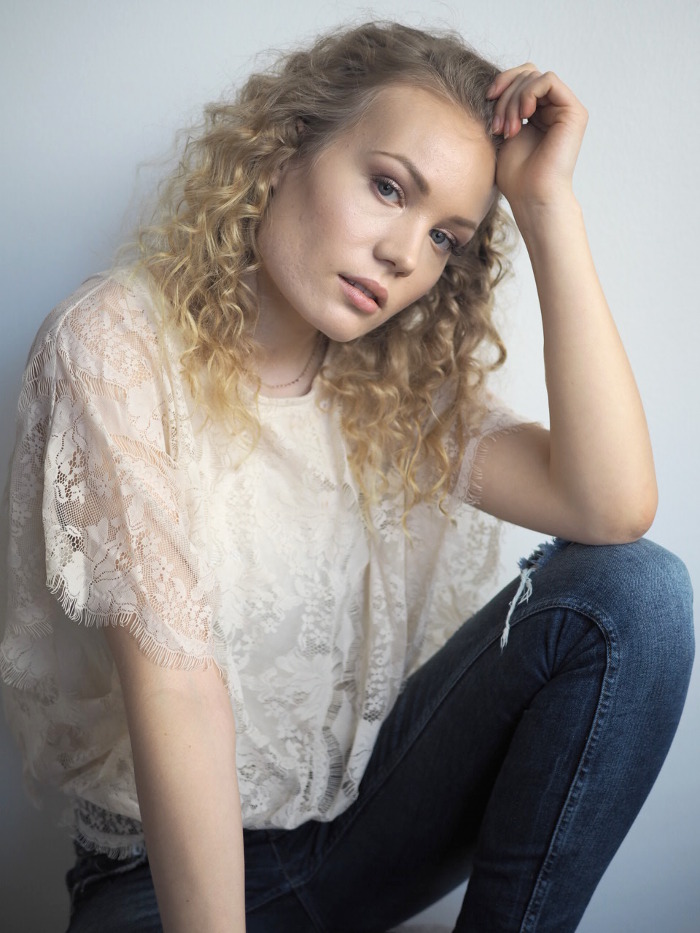 Despite my problem being a tiny one, it still left it's marks. I remember it once controlling my life, keeping me in chains. It's something so horrible, that just thinking about it makes me physically sick. It ruined many nice afternoons and it ruined my school camp.
For being able to leave that monster behind, and being almost worry-free about it, is like being able to breathe again. Food is present in our lives daily, many times per day, so for being able to enjoy that is a beautiful thing. And for me, it's another thing to be grateful for. I've thought about eating and food so much, I don't want to have to overthink it. Overthinking it makes me anxious. Any changes I make to my diet have a huge impact on me – last summer when my acne forced me to limit my diet more, I was super stressed about it. It wasn't about it being actually hard to leave dairy, wheat or sugar off, it was mostly the stress of having to think about my eating more – and as I did have some foods I was not supposed to eat, eating them made me very anxious. But the fact, that I can get through things like this with "just" stress and not get sick again, not to let the monster have all the power, is a miracle, really.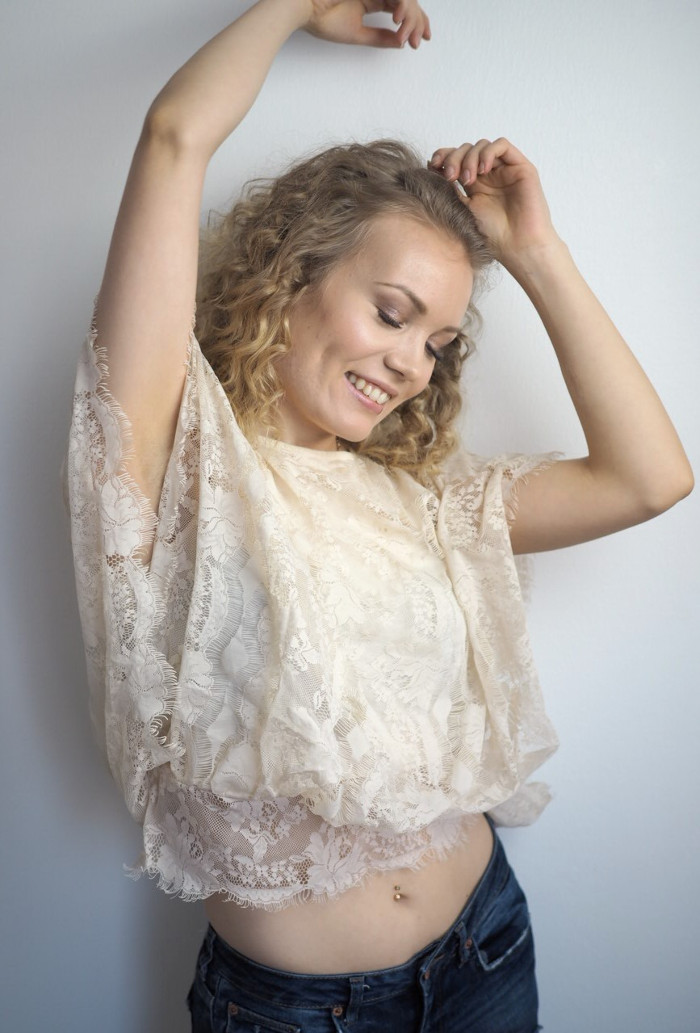 I want to say, that I've been able to shake off the monster completely. That it's gone. But there are still some things, that remind me of it and one of the biggest things is this: how I see myself, when I look in the mirror.
I realized this once again, when I went through the photos of yet another photoshoot (these photos here as well). I looked at the photos of myself and was a bit shocked. Was that me in the photos? Am I that small? Do I look that slender?
I know I'm quite slender and I know I'm not fat – but in my head – I'm bigger. Always. There's always a bigger version of Charlotta and that is the Charlotta I see, when I see myself. It's super hard to explain, but it's super super hard to fix something, that got so broken once. I'm sure anyone who's experienced this, knows what I'm talking about. I talked about this with my sister and she said "Yeah, ain't that funny. It's no use in being skinny, when you can't enjoy it." And even though that sounds a bit harsh, it's totally true.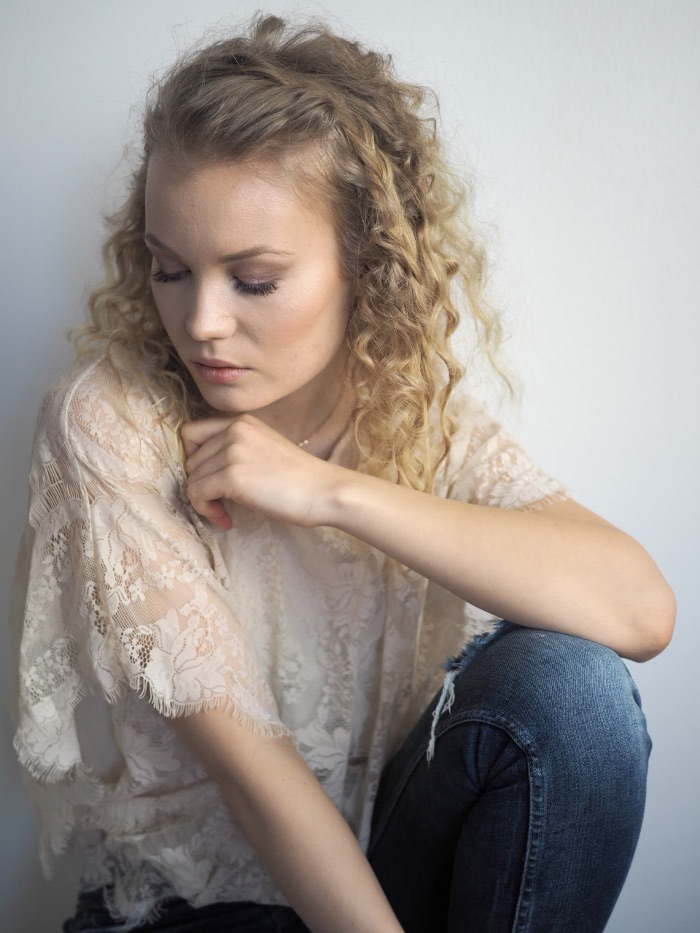 It's funny how human brain works. How your brain might not be able to keep up with the big changes. How people who used to be fat, still think they look fat even after losing all the weight. Or how people with anorexia are always gonna have those goggles on, which make them see themselves differently than what others see.
I know I've come a long way to accept my body and to see it as something else, than just an aesthetic thing. I know my mirror might always add a few kilos to my waist, but I'm starting to care less.
I might even add a big nose to the monster, dress it in funny clothes and make it my friend. After all, it's gonna sit there anyway. Only this time – it's just watching.
For anyone reading this and relating to the story: no matter how big the monster is, it can always get smaller. Small progress is progress too. And in case no one told you today: you are beautiful, just the way you are. And you can.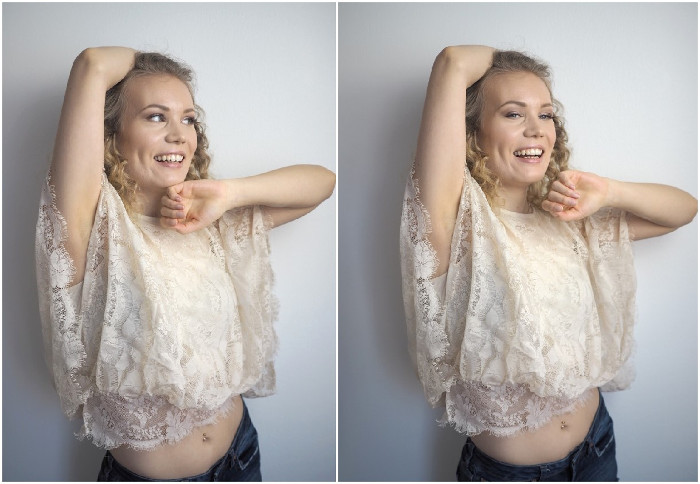 Photos & hair –  Susanna Pomèll / Healthyhair 
Related Posts